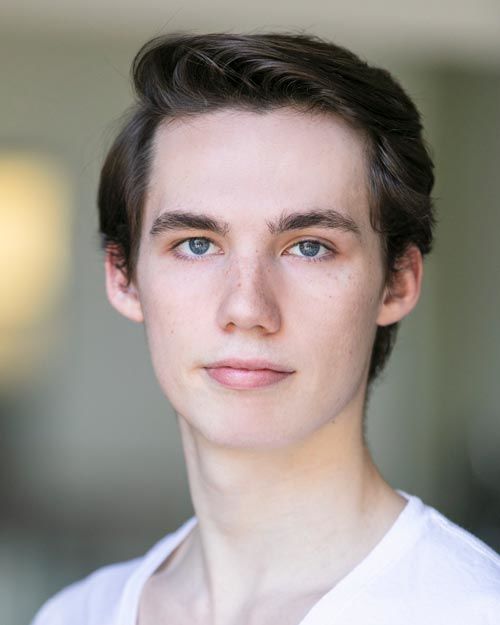 Mark
Cuddihee
Mark Cuddihee is from Greenville, South Carolina. He studied at Carolina Ballet Theatre, the School of American Ballet, Boston Ballet School, and Pacific Northwest Ballet School, and he attended summer courses at the School of American Ballet, Miami City Ballet School, Boston Ballet School, and Pacific Northwest Ballet School. In 2017, he was a participant in Boston Ballet School's Royal Danish Ballet exchange program. Mr. Cuddihee joined Pacific Northwest Ballet as an apprentice in 2019 and was promoted to corps de ballet later that year.
Mr. Cuddihee participated as a dancer in the New York Choreographic Institute and as a choreographer in the School of American Ballet's Student Choreography Workshop. He also performed in Goya Montero's Pulse, which premiered at the Prix de Lausanne Gala in 2018.
George Balanchine
(Soldier Doll, Tea, Candy Cane)
Donald Byrd
Amanda Morgan
Kent Stowell
*Originated role
What do you hope the audience leaves with from watching your piece? I hope the audience leaves feeling as if they have witnessed a full arc in terms of the story telling my piece attempts. Additionally, I hope they leave with as many questions as answers, along with the urge to see it again.
What is your most marked characteristic? I will try to make a joke out of any situation. Moreover, I become interested in many different activities quite often which causes me to cycle through hobbies rather quickly.
Whether you've just joined the Instagram world or you're looking to beautify your feed with more ballet, we have the solution! Here's a comprehensive list of all the PNB dancers with public Instagram accounts.
Headshot © Lindsay Thomas