George Balanchine's The Nutcracker
November 24 – December 27, 2023
From long-standing family traditions to first trips to the ballet, George Balanchine's The Nutcracker® is ready to delight one and all!
Stroll through the liveliest lobby in town and settle in for the holiday treat of the season. From the dazzling costumes to the unforgettable performances, come discover why The Nutcracker is an integral part of the holidays for ballet fans of all ages.
Run Time: 2 hours and 3 minutes, including a 25-minute intermission.
"A delight not to be missed"
"Let Pacific Northwest Ballet carry you away on a fantastical journey"
"Truly a joy to experience"
"Intricate and beautiful"
Casting will be posted 5 – 7 days in advance and is subject to change.
Friday, December 8
7:30PM
Sugar Plum Fairy
Cecilia Iliesiu
Cavalier
Dammiel Cruz-Garrido
Drosselmeier
James Yoichi Moore
Harlequin
Leah Terada
Columbine
Destiny Wimpye
Soldier Doll
Connor Horton
Mouse King
Christopher D'Ariano
Hot Chocolate
Malena Ani
Luther DeMyer
Coffee
Leah Terada
Green Tea Cricket
Noah Martzall
Candy Cane
Christian Poppe
Marzipan
Melisa Guilliams
Mother Ginger
Miles Pertl
Dewdrop
Ashton Edwards
Saturday, December 9
2PM
Sugar Plum Fairy
Leta Biasucci
Cavalier
Price Suddarth
Drosselmeier
Peter Boal
Harlequin
Ashton Edwards
Columbine
Clara Ruf Maldonado
Soldier Doll
Zsilas Michael Hughes
Mouse King
Dammiel Cruz-Garrido
Hot Chocolate
Zsilas Michael Hughes
Genevieve Waldorf
Coffee
Madison Rayn Abeo
Green Tea Cricket
Joh Morrill
Candy Cane
Ashton Edwards
Marzipan
Kali Kleiman
Mother Ginger
Connor Horton
Dewdrop
Melisa Guilliams
Saturday, December 9
7:30PM
Sugar Plum Fairy
Elle Macy
Cavalier
Miles Pertl
Drosselmeier
Giovanni Villalobos
Harlequin
Yuki Takahashi
Columbine
Madison Rayn Abeo
Soldier Doll
Larry Lancaster
Mouse King
Connor Horton
Hot Chocolate
Price Suddarth
Leah Terada
Coffee
Genevieve Waldorf
Green Tea Cricket
Kuu Sakuragi
Candy Cane
Ezra Thomson
Marzipan
Clara Ruf Maldonado
Mother Ginger
Christopher D'Ariano
Dewdrop
Yuki Takahashi
Sunday, December 10
12:30PM
Sugar Plum Fairy
Madison Rayn Abeo
Cavalier
Christian Poppe
Drosselmeier
Ryan Cardea
Harlequin
Emerson Boll
Columbine
Kali Kleiman
Soldier Doll
Noah Martzall
Mouse King
Zsilas Michael Hughes
Hot Chocolate
Leah Terada
Ezra Thomson
Coffee
Leta Biasucci
Green Tea Cricket
Ashton Edwards
Candy Cane
Kuu Sakuragi
Marzipan
Yuki Takahashi
Mother Ginger
Luther DeMyer
Dewdrop
Clara Ruf Maldonado
Sunday, December 10
5:30PM
Sugar Plum Fairy
Ashton Edwards
Cavalier
Luther DeMyer
Drosselmeier
Ezra Thomson
Harlequin
Melisa Guilliams
Columbine
Malena Ani
Soldier Doll
Joh Morrill
Mouse King
Miles Pertl
Hot Chocolate
Malena Ani
Ryan Cardea
Coffee
Zsilas Michael Hughes
Green Tea Cricket
Noah Martzall
Candy Cane
Ryan Cardea
Marzipan
Destiny Wimpye
Mother Ginger
Dammiel Cruz-Garrido
Dewdrop
Cecilia Iliesiu
Thursday, December 14
7:30PM
Sugar Plum Fairy
Juliet Prine
Cavalier
Christopher D'Ariano
Drosselmeier
James Kirby Rogers
Harlequin
Ashton Edwards
Columbine
Clara Ruf Maldonado
Soldier Doll
Connor Horton
Mouse King
Zsilas Michael Hughes
Hot Chocolate
Connor Horton
Ginabel Peterson
Coffee
Madison Rayn Abeo
Green Tea Cricket
Larry Lancaster
Candy Cane
Ashton Edwards
Marzipan
Clara Ruf Maldonado
Mother Ginger
Luther DeMyer
Dewdrop
Amanda Morgan
Friday, December 15
7:30PM
Sugar Plum Fairy
Sarah-Gabrielle Ryan
Cavalier
Ezra Thomson
Drosselmeier
Ryan Cardea
Harlequin
Lily Wills
Columbine
Destiny Wimpye
Soldier Doll
Mark Cuddihee
Mouse King
Connor Horton
Hot Chocolate
Audrey Malek
Christian Poppe
Coffee
Ginabel Peterson
Green Tea Cricket
Joh Morrill
Candy Cane
Noah Martzall
Marzipan
Destiny Wimpye
Mother Ginger
Christopher D'Ariano
Dewdrop
Madison Rayn Abeo
Saturday, December 16
2PM
Sugar Plum Fairy
Leta Biasucci
Cavalier
Price Suddarth
Drosselmeier
Ezra Thomson
Harlequin
Juliet Prine
Columbine
Madison Rayn Abeo
Soldier Doll
Zsilas Michael Hughes
Mouse King
Christopher D'Ariano
Hot Chocolate
Christopher D'Ariano
Genevieve Waldorf
Coffee
Sarah-Gabrielle Ryan
Green Tea Cricket
Kuu Sakuragi
Candy Cane
Zsilas Michael Hughes
Marzipan
Malena Ani
Mother Ginger
Connor Horton
Dewdrop
Angelica Generosa
Saturday, December 16
7:30PM
Sugar Plum Fairy
Angelica Generosa
Cavalier
Jonathan Batista
Drosselmeier
James Yoichi Moore
Harlequin
Melisa Guilliams
Columbine
Malena Ani
Soldier Doll
Kuu Sakuragi
Mouse King
Zsilas Michael Hughes
Hot Chocolate
Christopher D'Ariano
Amanda Morgan
Coffee
Leah Terada
Green Tea Cricket
Noah Martzall
Candy Cane
Ryan Cardea
Marzipan
Melisa Guilliams
Mother Ginger
Luther DeMyer
Dewdrop
Malena Ani
Sunday, December 17
12:30PM
Sugar Plum Fairy
Madison Rayn Abeo
Cavalier
Christian Poppe
Drosselmeier
Peter Boal
Harlequin
Ashton Edwards
Columbine
Malena Ani
Soldier Doll
Joh Morrill
Mouse King
Luther DeMyer
Hot Chocolate
Leah Terada
Ezra Thomson
Coffee
Leta Biasucci
Green Tea Cricket
Dylan Calahan
Candy Cane
Kuu Sakuragi
Marzipan
Destiny Wimpye
Mother Ginger
Christopher D'Ariano
Dewdrop
Clara Ruf Maldonado
Sunday, December 17
5:30PM
Sugar Plum Fairy
Clara Ruf Maldonado
Cavalier
Mark Cuddihee
Drosselmeier
Giovanni Villalobos
Harlequin
Emerson Boll
Columbine
Rosalyn Hutsell
Soldier Doll
Ryan Cardea
Mouse King
Christopher D'Ariano
Hot Chocolate
Ryan Cardea
Melisa Guilliams
Coffee
Lily Wills
Green Tea Cricket
Luca Anaya
Candy Cane
Jonathan Batista
Marzipan
Juliet Prine
Mother Ginger
Sam Portillo
Dewdrop
Leta Biasucci
Season Sponsor

Season Sponsor

Season Sponsor

Supporting Sponsor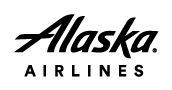 Supporting Sponsor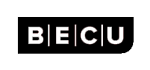 Media Sponsor