About Community Education
In support of the Vision and Mission of Pacific Northwest Ballet, PNB's Community Education programs seek to engage the community through programs and partnerships that provide access and equity. PNB views dance as a fundamental part of education and life.
We Value
Community engagement;
Excellence in dance and education;
Collaboration with our partners;
Lifelong learning in the arts.
PNB Community Education programs are committed to serving ALL members of the community. We believe every child and adult has the ability and merit to dance. Programming is inclusive regardless of race, national origin, disability status, socioeconomic status, sexual orientation, or gender.
Each year, PNB reaches nearly 20,000 community members, including students, teachers, and families through in-school programming, visits to PNB studios, specially-priced student matinees, and community partnerships.
At the heart of PNB Community Education is the understanding that every student comes to our programs inherently creative – bringing rich personal and cultural resources as they imagine, express, move, and dance. Programming is inclusive, not only regardless of race, national origin, disability status, sexual orientation, and gender identity- but with respect and celebration of all the identities that students bring. PNB Community Education programs strive to celebrate, affirm, and amplify the creativity and possibilities in every student.
Research shows that access to arts education for Seattle youth at public schools is inequitable and can be predicted by race and socioeconomic status. PNB Community Education is proud to partner with local school districts like Seattle Public Schools, Highline School District, and Bellevue School District to help narrow this opportunity gap- because all students have the right to arts education.
PNB Community Education programming values and works towards: 
a creative process and classroom culture which empowers students and youth as creative agents
building community, connection, and collaboration within classroom communities
student-centered, inclusive, & culturally responsive curriculum
movement and the arts as fundamental parts of basic education and the human experience
Our programming reflects our values:
DISCOVER DANCE and DANCE TO LEARN programs bring high-quality dance education to a given grade level of public school students at their school, including all students.
In 2019, 66% of DISCOVER DANCE and DANCE TO LEARN students reported as Black, Hispanic, Asian/Pacific Islander, American Indian, and/or Multiracial.
Teaching artists select and develop curriculum, resources, and music to be responsive to students and school communities.
Program materials are provided in 12 languages; based on student needs and teacher requests.
Low- and no-cost opportunities to visit PNB virtually and in-person include behind-the-scenes studio Fieldtrips and dedicated Student Matinee performances of mainstage productions at McCaw Hall.
PNB's special education & adaptive dance curricula increase access to dance education for students with disabilities. Teaching artists, in collaboration with school and district staff, identify and facilitate individualized supports for students.
Live-captioning and/or ASL interpretation is available at DISCOVER DANCE Community Performances at McCaw Hall.
Community Education staff and teaching artists participate in ongoing training and professional development in anti-racist & culturally responsive practices.
In partnership,
Shannon Barnes
PNB Director of Community Education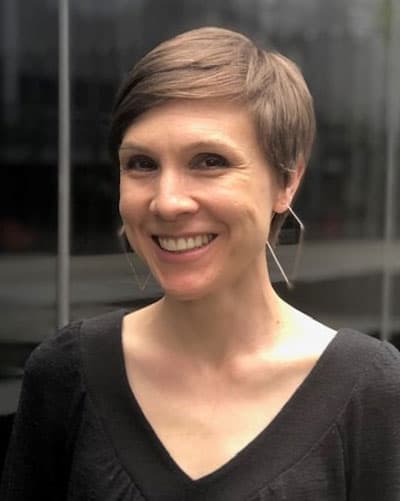 Shannon Barnes
Director of Community Education
PNB Teaching Artist
Shannon Barnes (she/her) has over 20-years of experience in dance education as both an arts administrator and dance teaching artist. Working with Pacific Northwest Ballet's Community Education Programs since 2002, her work with PNB includes standards-based curriculum design, arts integration, teaching extensively in public schools, program assessment and evaluation, and professional development for classroom teachers and arts educators. Shannon is committed to making dance accessible to a broad range of people. In addition to her work at PNB, Shannon's experience includes creating inclusive dance opportunities for people with and without disabilities, an internship with Candoco- a London-based inclusive dance company, and working as a dance specialist in primary schools in Bath, England. Shannon is the 2018 Dance Educators Association of Washington Dance Educator of the Year and serves as faculty and curriculum director for the Washington State Teaching Artist Training Lab, adjunct faculty at Cornish College of the Arts, and a guest instructor for Seattle University. Shannon holds a B.A. in Dance and Psychology from the University of Washington and a Post-Graduate Certificate in Dance in Community from Laban, London.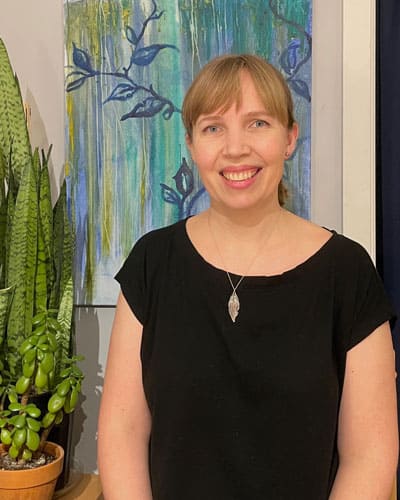 Ann Marie Caldwell
Community Education Programs Manager
TAT Lab Coordinator
PNB Teaching Artist
Ann Marie Caldwell (she/her) is passionate about how dance education can build community and be a powerful tool for self-expression and creativity. A teaching artist since 2004, Ann Marie has had the honor of teaching youth in a variety of subjects, like creative movement, choreography, improv, creative drama, visual art, and arts integration. Ann Marie graduated from the University of Puget Sound with a degree in theatre before completing the Teaching Artist Apprenticeship at Seattle Children's Theatre. She has taken classes with the Creative Dance Center and graduated from the Washington State Teaching Artist Training Lab (TAT Lab) as part of the 2011-2012 cohort. Ann Marie participated in the National Seminar for Teaching Artists at the John F. Kennedy Center for the Performing Arts in 2013. Ann Marie is delighted to have joined PNB in 2011.
Stella Margarita Gonzalez
PNB Community Education & Engagement Fellow 2022-2023
Stella Margarita Gonzalez (she/her) is this year's Seattle Arts Fellow for the Pacific Northwest Ballet. She is a recent graduate from Colby College where she earned a degree in Art History, American Studies, and Italian. As the current fellow, Stella works with the Community Education and Marketing departments and is excited to combine her passion for civic engagement in the world of dance. Raised in the east side of the Greater Seattle Area, Stella is eager to spend her post-graduate life back home working with her local community.
Community Education Teaching Artists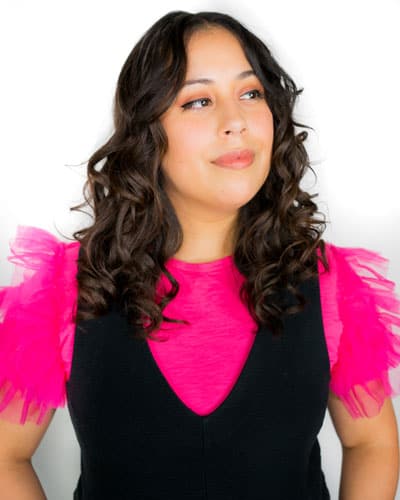 Adriana Wright (she/her) was born in Southern California and grew up in Tijuana, Mexico. She graduated Magna Cum Laude from Cornish College of the Arts with a BFA in Dance in 2013 and from the Washington Teaching Artist Training Lab in 2015. She has worked with Iyun Ashani Harrison, Mary Sheldon Scott, Anna Conner, Ktisk Contemporary Dance, Alyza DelPan-Monley, Alicia Mullikin, Noelle Price and other artists in Seattle, San Diego, and México.
Her choreographic work has been presented through On the Boards NorthWest New Works, Velocity Dance Center's Bridge Project, Cornish College of the Arts, Southwestern Community College where she also received the Outstanding Dancer/Choreographer Scholarship, as well as around Seattle, San Diego, and México. Adriana works as a Teaching Artist in the greater Seattle area where she teaches creative movement, choreography, creative drama, musical theater, and wellness workshops in public schools. Adriana is also the Education Partnership Manager for Seattle Theater Group's Education and Community Engagement Department. She served on the board of Dance Educators Association of Washington as the Director of Advocacy and is now serving on the board of Inspire Washington. adrianamovementartist.com (headshot photo credit: Devin Muñoz)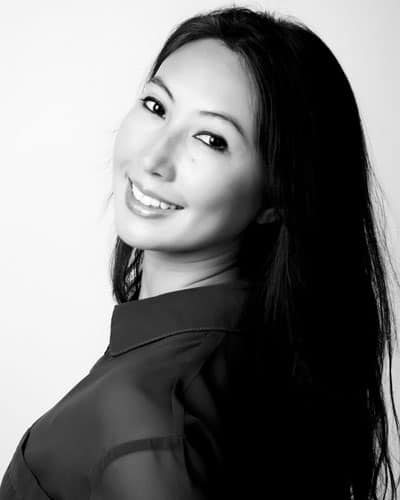 Elsa Ayumi Matsuda (she/her) is a ballet instructor working at the Pacific Northwest Ballet School. She teaches in their Open Adult program, DISCOVER DANCE Program, and assists at Dancing for PD. She is a graduate of Canada's National Ballet School Teacher Training Program, a three-year intensive program dedicated to shape professional dance teachers. She graduated with Associates in Cecchetti and National Dance. Afterwards, she also completed her Associate in Classical Ballet with the Imperial Society of Teachers of Dance. Her dance training began in Mexico City at a young age. She completed her Advance Professional exams in ISTD at Academia de Ballet San Angel Inn before applying for Canada's NBS. Above all, Ayumi loves teaching and helping dancers of all backgrounds, body types, ages and levels to achieve their goals in dance. She acknowledges that everyone arrives to the dance class with different objectives and in different stages in life. Knowing that, she always teaches with the intention of giving the students a place where they can feel comfortable to learn and enjoy dance.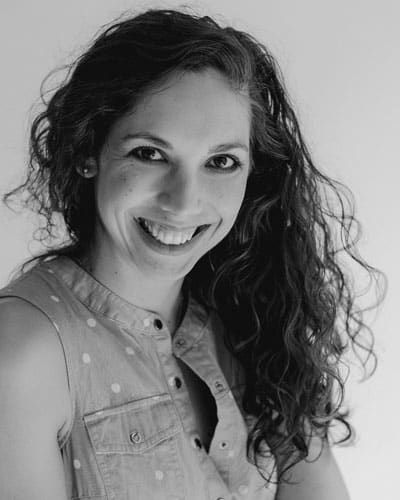 Ciara McCormack Greenwalt (she/her) grew up dancing in Burlington, Vermont and small-town Nebraska. She studied ballet intensively for many years before expanding into other genres, and in 2011 graduated Summa Cum Laude from Stephens College with a BFA in Dance. Since then, Ciara has worked with students of all ages in dance studios, theaters, and schools in the US and Chile. Her continuing education includes the Summer Dance Institute for Teachers at the Creative Dance Center, the annual Creative Advantage Institute, and the 2015 Washington State Teaching Artist Training Lab. Along with teaching for PNB's Community Education program, she directs Moving Minds Dance and performs with Intrepidus Dance and Lucia Neare's Theatrical Wonders. She also serves on the board of the Dance Educators Association of Washington as Immediate Past President and Secretary. Ciara's passion as an educator is to support student's growth, encourage their sense of joy and wonder, and facilitate their understanding of their world through creative explorations for mind and body.
Gabi Shutt (she/her) is a dance teaching artist and arts administrator with a passion for advancing access, diversity, equity, and inclusion. Originally from the east coast, Gabi began dancing through a program at her middle school. This sparked her interest in dance and arts education in the public schools. She has a B.A. in Dance Education from the University of North Carolina at Charlotte and a M.A. in Arts Administration from Florida State University.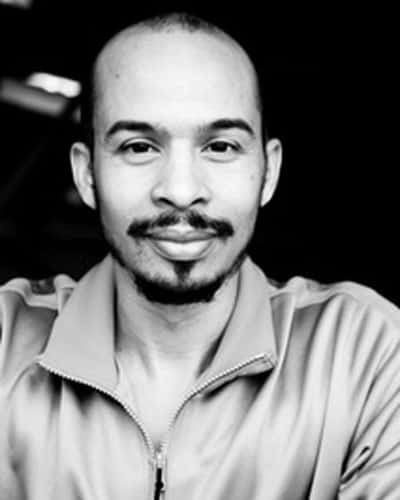 Ikolo Griffin (he/him) was introduced to ballet in 1983 through San Francisco Ballet School's Dance in Schools Program, and after ten years of training was the first outreach student to join the San Francisco Ballet company. Ikolo won the Princess Grace Award for Dance in 1993, and went on to dance professionally for over twenty years with San Francisco Ballet, Dance Theatre of Harlem, Joffrey Ballet and Smuin Ballet. Ikolo has also worked in partnership with the Humboldt County School System on a California County Superintendents Educational Services Association Arts Initiative through funding from the California Arts Council. In 1995, Ikolo was asked to speak to a group of outreach students and that day he realized that he could give back to children the very gift that was given him and shaped his life. Since then, Ikolo has been teaching outreach workshops nationally and internationally. He now brings his passion, classical training and world class experience to Community Education Programs in a fun and energetic way.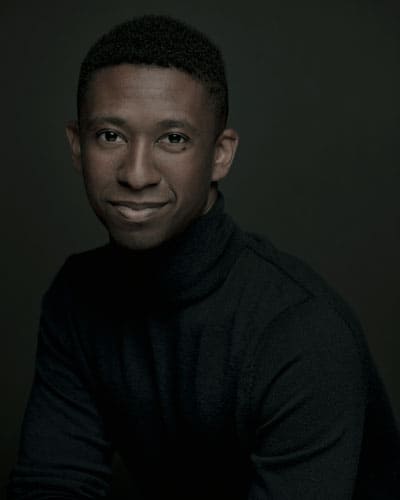 Robbi A. Moore (they/them), from Hamden, CT, began dancing at New England Ballet and continued at Dee Dee's Dance Center and New Haven Ballet. Robbi is an alumnus of Earl Mosley's Institute of the Arts, the Ailey Summer Intensive, Cunningham Trust Workshop, Jacob's Pillow's Commercial Dance Program, and the Complexions Intensive. They graduated magna cum laude from the Ailey/Fordham BFA Program and danced with Amanda Selwyn Dance Theatre, The Steps Repertory Ensemble, AATMA Performing Arts, Whidbey Island Dance Theatre, Tacoma Urban Performing Arts Center, Karin Stevens Dance, the Guild Dance Company, Kinesis Project Dance Theatre, The Gray, PRICEarts, Coriolis Dance, Khambatta Dance Company, and Spectrum Dance Theater. Robbi was a teaching artist apprentice with DISCOVER DANCE in 2019 at Highland Park and Broadview Thomson Elementary Schools and a co-teacher at Eastgate Elementary in 2022. Robbi has also taught for Pacific Northwest Ballet and Spectrum Dance Theater's REACH program, as well as volunteering for DanceChance. Photo by Michelle Smith-Lewis.
Suzanne Singla (she/her) trained with Columbia Dance Ensemble in Vancouver, Oregon Ballet Theatre School and Alvin Ailey American Dance Center, where she received a Certificate of Dance. She performed with dance ensembles in Oregon, New York and South Africa. Her teaching credits include faculty positions at Connecticut Dance Theatre, School at Steps, and Ballet Hispanico. Suzanne joined the Community Education and PNBS faculty in 2004 and served as Children's Division Coordinator from 2005–2009. She is also a certified STOTT Pilates instructor.
Community Education Accompanists
Adam Kessler (he/him) is a dedicated drummer, percussionist, and educator. While playing and touring the globe with the Roosevelt High School Jazz Band, Adam felt the power that music has to bring people together. In 2006 he received a BA in Music from Cornish College of the Arts. While there he gained valuable experience through the study of jazz, Brazilian, electronic, middle eastern, and gamelan music, as well as musicianship and composition training under the private direction of multi-instrumentalist Denney Goodhew. Adam performs regularly in Seattle, teaches privately as well as ensemble classes, and has been an accompanist for Pacific Northwest Ballet's Education programs since 2006.
Becca Baggenstoss (she/her) teaches and performs a variety of percussion styles. Native of Arkansas, she received a bachelor of music education from Oklahoma State University and a masters in percussion performance from the University of New Mexico. She arrived on the Seattle scene in 2009 and already has a variety of gigs from principle percussionist with the Lake Union Civic Orchestra, to performing with the Blue Thunder Drumline, the Seattle Percussion Collective, Pacific Northwest Ballet, Chaotic Noise Marching Corps, Concert Imaginaire, and Super Geek League. She also teaches the Franklin High School drumline and teaches privately at the Seattle Drum School and various after school music programs. She joined the PNB Education team in 2010.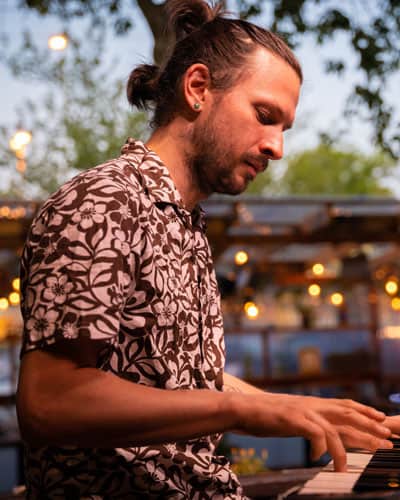 Evan Captain (he/him) grew up attending PNB performances, inspired at an early age to play music for dancers. Largely self-taught as a pianist and drummer, he independently studied with perennial mentorship from Paul Tillotson, honoring the jazz legacy of Gene Harris. Today, Evan's piano trio holds monthly residencies at Hotel Sorrento, and The Pink Door. His B.A. in Cultural Anthropology from Quest University Canada focused on using musical collaboration as a vehicle to foster community. He quickly returned to Seattle to reconnect with his hometown, supporting many rising folk and rock artists as a session and gigging musician. He was featured as a support pianist in the Emmy Award-winning series Sessions In Place during the pandemic lockdowns of 2020. Since graduating, Evan has honed his skills as an accompanist for dancers at Evergreen City Ballet, Spectrum Dance, and the PNB School and PNB Community Education programs. As a piano teacher, his curriculum focuses on keeping music fun and playful. He loves the passion and creativity of young artists, and strives to garner each new idea to fruition through rhythmic and nuanced interpretation.
Nick Helgeson (he/him) Working in the Seattle music scene has afforded me many opportunities to learn, support my community through the Arts, and grow as a musician and as a person. But few of these opportunities have been as rewarding as my work with DISCOVER DANCE. Some days kids will ask me questions like: "You mean you get paid to sit there and hit the drum?" And I'll say: "Yes! And you can too!" Exposure to the Arts can make all the difference in life. Having the opportunity to show kids that the Arts are not only fun, but also are for everyone, and can even be a living if you choose, is priceless. I am grateful to be a part of the DISCOVER DANCE program with PNB, and look forward to working with them in the seasons to come.