Meet Our Sponsors & Supporters
Corporate, Foundation, & Government Partners
Pacific Northwest Ballet is grateful to the following corporations, foundations, and government institutions for their commitment to enrich the cultural life of our community through support of PNB. Their generosity provides vital funding needed for PNB to further its mission of artistic excellence, innovation, and creativity along with dance education, community engagement, and action steps tied to PNB's Inclusion, Diversity, Equity, and Accessibility (I.D.E.A.) priorities.
4Culture
Alaska Airlines*
Alliant Employee Benefits
Amazon Smile
Anonymous Fund of The Philadelphia Foundation
ArtsFund
Astraea Spirits*
Bellevue Arts Commission
Bell's Cookie Co.*
Bossak/Heilbron Charitable Foundation, Inc.
Browne Family Vineyards*
Byron & Alice Lockwood Foundation
D.V. & Ida McEachern Charitable Trust
Emerald Research Group
Fales Foundation Trust
First Republic Bank
Frankie And Jo's*
Fran's Chocolates*
Freed of London*
Glass Distillery*
Goldman, Sachs & Co.
Grousemont Foundation
Harvest Foundation
Heritage Distilling Co.*
Into Dust Photography*
Jerome Robbins Foundation
Joshua Green Foundation
Jubilation Foundation Fund of Tides Foundation
Kelly Foundation of Washington
Lady Yum*
Lane Powell
Lightsmiths*
Lincoln Dental
M.J. Murdock Charitable Trust
Macrina Bakery*
Marie Lamfrom Charitable Foundation
Microsoft Corporation
Moss Adams*
National Endowment for the Arts
Nesholm Family Foundation
Pagliacci Pizza*
Perkins Coie LLP*
Poncho Legacy Fund of Seattle Foundation
Providence St. Joseph Health
Safeco Insurance Fund
scan|design Foundation by Inger & Jens Bruun
Seattle Office of Arts & Culture
Smith & Jones*
Talking Rain*
Terra Bella Flowers*
The Morgan Fund at Seattle Foundation
The Seattle Times*
The Shubert Foundation
U.S. Bank
Valley & Company Events*
Vintage Ambiance*
Washington State Arts Commission
Anonymous
*Includes In-Kind Support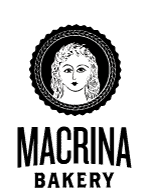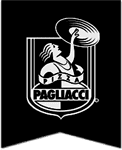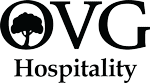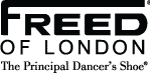 Want to learn more about partnering with PNB? For more information about opportunities & benefits, please contact:
Caitlin M Bell at cbell@pnb.org