Meet Our Sponsors & Supporters
Corporate, Foundation, & Government Partners
Pacific Northwest Ballet is grateful to the following corporations, foundations, and government institutions for their commitment to enrich the cultural life of our community through support of PNB. Their generosity provides vital funding needed for PNB to further its mission of artistic excellence, innovation, and creativity along with dance education, community engagement, and action steps tied to PNB's Inclusion, Diversity, Equity, and Accessibility (I.D.E.A.) priorities.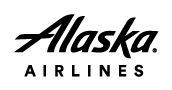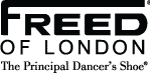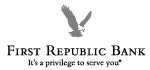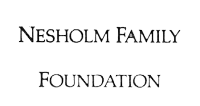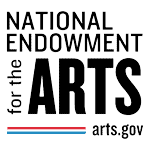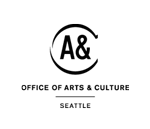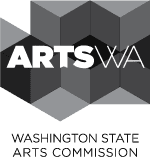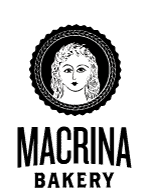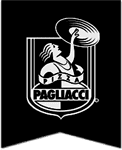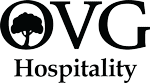 $100,000 & Above
ArtsFund
The Shubert Foundation
$75,000-$99,999
M.J. Murdock Charitable Trust
Microsoft Corporation
Nesholm Family Foundation
$35,000-$74,999
Alaska Airlines
First Republic Bank
Glen Kerry Trimble Fun of Seattle Foundation
Grousemont Foundation
Office of Arts & Culture Seattle
Anonymous
$20,000-$34,999
Anonymous Fund of The Philadelphia Foundation
Browne Family Vineyards*
Freed of London
Jerome Robbins Foundation
National Endowment for the Arts
$10,000-$19,999
The Boeing Company
The Charles and Joan Gross Family Foundation
Fran's Chocolates*
Harvest Foundation
Joshua Green Foundation
Jubilation Foundation Fund of Tides Foundation
Lane Powell
Moss Adams*
Perkins Coie LLP
Providence St. Joseph Health
Safeco Insurance Foundation
Washington State Arts Commission
$5,000-$9,999
Bellevue Arts Commission
D.V. & Ida McEachern Charitable Trust
Fales Foundation Trust
Goldman, Sachs & Co.
Google
Kelly Foundation of Washington
The Morgan Fund at Seattle Foundation
scan|design Foundation by Inger & Jens Bruun
Anonymous (2)
Up to $4,999
Alliant Employee Benefits
Amazon
Bell's Cookie Co.*
Bossak/Heilbron Charitable Foundation, Inc.
Cordell, Neher & Co
Delta Dental
Emerald Research Group
Heritage Distilling Co.*
Lincoln Dental
Peg & Rick Young Foundation
Poncho Legacy Fund of Seattle Foundation
Princess Grace Foundation-USA
Seattle Window Cleaners LLC*
Smith & Jones*
SuperGraphics*
Talking Rain*
U.S. Bank
*In-Kind Support
Endowment Donors
Pacific Northwest Ballet gratefully acknowledges the following donors to the PNB Endowment.
$1,000,000 and above
Jeffrey* & Susan Brotman
Kreielsheimer Foundation
David Michaud
Anonymous
$500,000–$999,999
Estate of Ruth Hoffman
Peter & Peggy Horvitz
Dr. Joe G. Norman, Jr.
Estate of Althea Stroum
Arlene A. Wright
The Bagley Wright Fund
Talented Students in the Arts Initiative, a collaboration of the Doris Duke Charitable Foundation and the Surdna Foundation
Anonymous
$250,000–$499,999
Mr. & Mrs. William* J. Dunn
Estate of Gerard L. Hanauer
Estate of Helen C. Kloess
Estate of Gloria Peck-Neils
$150,000–$249,999
Carl & Renee Behnke
Jane & Robert Cremin
John & Carmen* Delo
Laurie A. Griffith
William Randolph Hearst Foundation
Glenn Kawasaki
Anonymous (2)
$100,000–$149,999
Patrice & Kevin Auld
Estate of Louise V. Blanks
Estate of Mrs. Jack Cluck
Jane M.* & David R. Davis
Aya Stark Hamilton
Jeremy & Jacqueline Jaech
Henry* & Mary Ann James
Spencer A. Johnson & Braiden Rex-Johnson
H. David Kaplan, In Memory of Dr. Stanley M. Pier
Travis & Suzanne Keeler
Catherine S. Leschen
Estate of Marywilde Nelson
The Norcliffe Foundation
Mr. & Mrs. Tom A. Puentes
Rick & Jennifer Redman
John & Elizabeth Rudolf
John F. & Julia P.* Shaw
Allen & Kathleen Shoup
Kayla Skinner*
Sophie Sussman*
Estate of Jack D. Wulfekuhle
$50,000–$99,999
Chap & Eve Alvord
Apex Foundation
Robert M. Arnold*
Estate of Edward S. Brignall
Estate of Evangeline Edwards
Estate of Erma Erickson
Jane Erskine*
Reed & Maren Erskine
Estate of George Franz
Mrs. Paul S. Friedlander*
Robin Gainey & Jerry Sanford, Jr., In Memory of Jerome G. Sanford, Sr.
John Graham Foundation
W. Daniel Heidt & Michele B. Heidt
Estate of Pauline Hood
Bruce & Carol Hosford
Estate of Susanne F. Hubbach
Jim* & Diana Judson
Frederick W. McDonald
Estate of Shirley Callison Miner
Margaret Perthou-Taylor*
Jeanne Ellen Tweten & James W. Leslie
Estate of Frankie Wakefield
Estate of Barbara L. Weinstein
Ron & Carolyn Woodard
Carol Wright
$25,000–$49,999
The Kenneth and Marleen Alhadeff Charitable Foundation
Jerry* & Rita Anches
Sharon & Jay Ballantine
Patty & Jimmy Barrier
John & Kay Baxter
Rebecca & Jack* Benaroya
Benjamin Bevis*
Mr. & Mrs. Robert R. Braun, Jr.
Mr. & Mrs. Anson Brooks, Jr.
Ralph E. Bruno*
Estate of Cordelia Burns
Dale & Leslie Chihuly
Cheryl Clark & Stephan Coonrod
Clise Properties, Inc.
Gail Cottle & Reynold Brown
Alex* & Norma* Cugini
Estate of Trudel Dean
Derdick Trust
Patty Edwards
Joan Fitzmaurice
Eliza Flug
Susan E. Foster & Maurice J. Pirio
William Franklin
Estate of Merrill Gerstel
Mr.* & Mrs. James S. Griffin
David & Cheryl Hadley
Mike & Janet Halvorson
Ross Hartling, MD & Johnese Spisso
Cathi & Ken* Hatch
Estate of Anne Haugen
Catherine Hobi Hawes
Luke & Gail Helms
David F. Hill & Barbara M. Hyland-Hill
Kalen & Sean Holmes
Moe & Susan Krabbe
James A. Kraft & Dominique Posy
Firoz & Najma Lalji
Dr. Frank & Lynn Lindsay
Michael & Barbara Malone
Marcella McCaffray
Audrey McCoy
MCM a Meisenbach Company
Roger F. Miller
Carol & Paul Neiman
Laura J. Peterson
In honor of our parents, Sheffield & Patricia Phelps
James & Sherry Raisbeck
Dr. Mack & Susan Richey
John & Sarah Rindlaub
Mrs. John S. Robinson*
Jan Rogers
Jon & Judy Runstad
John Charles & Mary R. Sellen-Klinker
Jan & Jim Sinegal
Estate of Phillip Soth
Delphine & Charles Stevens
John Stokes & Laurie McDonald
Harry C. & Joan Stonecipher
Kent Stowell & Francia Russell
Dr. Michael & Peggy Swistak
Doug & Janet True
Toby & Linda Warson
Richard L. Weisman
Albrecht Widmann & Kenneth Barlow
Wyman Youth Trust
Leslie & Tachi Yamada
Anonymous (3)
$15,000–$24,999
Mrs. Phyllis B. Clark*
Barry & JoAnn Forman
Ruth & Bill Gerberding
Dr. Hellmut & Marcy Golde
Adele Golub
Gerald & Lyn Grinstein
Mark & Julie Hutcheson
Skip & Jackie Kotkins
Lisa Kroese
Diane & Gordon Kuenster
Helen L. Luchs*
Dennis & Linda Mitchell
Estate of Beatrice R. Olson
Heidi Orr
Estate of Opal J. Orr
Cynthia Phelps*
Mr. R. Stewart Phelps
Barbara Prestrud, In Memory of Mr. & Mrs. Louis K. Bye
Lynn Ries
Estate of Mary Schneidler
Donna & Joshua Taylor
Wayne Thurman
Anonymous
$10,000–$14,999
Erik & Sherilyn Anderson
Betty L. Blakeney
Tom & Jeannie Blank
Bill & June Boeing
Diane Canaday & Daniel Hesse
Estate of Phyllis Clark
Tatiana Davidson
Mrs. Mildred K. Dunn*
Jim & Ann Elias
Dr. Stephen & Beverly Fuhs
Mr. & Mrs. George M. Galpin
G. Keith & Naomi Grim
Estate of Mary S. Helmick
John* & Marli Iverson
Estate of Ralph C. Jacobson
Craig & Karen Kennedy
Lee Kraft Cressman & Paul R. Cressman
Joan T. Lasersohn
Patricia & Wilfrid Loeken
Keith & Mary McCaw Family Foundation
Galen Mohr*
JPMorgan Chase & Co.
Estate of Nancy Nuckols Keefe
Lea Anne & Randall Ottinger
John Parchem & Barbara Lycett
Safeco Corporation
Estate of Amy L. Sidell
PNB STARS
George* & Nelly Sofer
Paula Rose*
Craig Tall
Estate of David Wagoner
* Deceased
The following named funds have been created in the PNB Endowment
Alexis Phelps Dancer's Support Endowed Fund
The Althea Stroum Production Fund
Arlene A. Wright DanceChance Endowment Fund
Benjamin Houk Scholarship for Young Men
Carmen Elizabeth Delo Endowed Fund for Education and Outreach
Catherine S. Leschen Endowed Scholarship Fund
Dr. Stanley M. Pier Endowed Scholarship Fund
Frank Hobi Endowed Scholarship Fund
Frankie Ladley Wakefield Endowment for Ballet Educational Programs
Helen Kloess Endowed Scholarship Fund
Jane McConnell Scholarship
Janet Reed Scholarship Fund
Kreielsheimer Artistic Development Fund
Laurie A. Griffith Endowed Scholarship Fund
Louise Nadeau Endowed Fund
Lucinda Hughey Endowed Scholarship Fund
Northwest Endowed Fund
Patricia Barker Endowed Scholarship Fund
Patricia Phelps Endowed Scholarship Fund
Paula Rose Endowed Scholarship Fund
Spencer A. Johnson & Braiden Rex-Johnson Principal Dancers' Endowed Fund
Tom & Gretchen Puentes Endowed Scholarship Fund
William Randolph Hearst Foundation Endowed Education & Outreach Fund
Révérence Society Members
Pacific Northwest Ballet gratefully acknowledges the following members of the Révérence Society who have remembered PNB in their long-range financial and estate plans – ensuring the artistic and financial strength of the ballet for future generations.
Donald & Jeanne Adams
David Akiyama
Rev. Mary Petty Anderson
Sena Baron
Patty & Jimmy Barrier
Amy Baskerville
Hallock W. Beals
Courtney Bear & John Geist
Carl & Renee Behnke
Janice Berlin
Sharon Bidwell
Louise Blanks*
Elizabeth Bottler*
John H. Bowen
Robert R. Braun, Jr.
Philip Brazil
Susan Brotman
Lorna Brown
Mr. Peter Brown & Ms. Janet McKinnon
Carol A. Burch
Diane Burgess
Daniel Burkert
Susan Y. Buske
Sally S. Cahill Brookbank
Dorrienne Chinn
Ferrell Nathan Conn
Gail A. Cottle
Tavia Crowder
Judith Cushman & Bob Quick
Michael W. Dabney
Rita Daubenspeck
Tatiana Davidson
Philip & Lenore Defliese
John Delo
Sheila C. Dietrich
Jennifer Doscher
William J.* & Sandra B. Dunn
Virginia Earnshaw
Mrs. Patty Edwards
James& Ann Elias
E.R.H.
Thomas & Jane Fadden
Kate Forster
Russell & Nancy Fosmire
Robin F. Gainey
Deborah Gates
Natalie Gendler*
Gail Goralski
Inger A. Goranson
Gene Grantham
Lynne Graybeal & Scott Harron
Mrs. James F. Griffin
Susan & Bill Grinstein
Mr. & Mrs. James M. Halverson
Aya Hamilton
Jan Harper
Cathi & Ken* Hatch
Ms. Amy J. Haugerud
Joann Haugerud
Catherine Hobi Hawes
W. Daniel Heidt & Michele B. Heidt
Klaus and Joaquenia Heinrich
Paula Hopping
Peter Horvitz
Roy L. Hughes
John E. Iverson*
Tom* & Gail James
Robert C. Jenkins
Ms. Karlene Johnson
Kathleen M. Johnson*
Spencer A. Johnson & Braiden Rex-Johnson
Barbara A. Johnston
H. David Kaplan
April & Steven Kieburtz
Ken & Claudia Kilbreath
Debby Kim
Edith Kraemer
Betty Kreager*
Bruce and Carol Koch Household
Rocke R. Koreis & Candy J. Lee
Frances J. Kwapil
Joan T. Lasersohn
Ms. Marjorie J. Levar
Dr. Frank & Lynn Lindsay
Ms. Penny Lorenz
Ms. Grace Lynch
Donald & Cecilia MacLaren
Mr. David Mattson
Arthur H. Mazzola
Mr.* & Mrs. J. Daniel McConnell
Frederick W. McDonald
Edward McGuirk
Kathryn McPherson Roon
David Michaud
Curt & Mary Mikkelsen
June Milette*
Roger F. Miller
Paul M. Mockett*
Dr. Armin & Beverly Mohr
Ann D. Molitor
Lisa & Jonathan Morris
Phyllis Moss
Carol & Paul* Neiman
Marywilde Nelson*
Judy & Arnie Ness
Dr. Joe G. Norman, Jr.
Ms. Margaret Ordornia
Mr. & Mrs. Richard Parsell
William & Carol* Parsons
Richard & Jean Patton
Jean E. Phillips
Dennis Pierce and Eddie Edmondson
James & Sherry Raisbeck
E.R.H.
Richard C. Redman
Ms. Christina Rich
Mimi Richards
Lynn Ries
Michael Righi
Royce & Maura Roberts
Ann Lyda Rogers
Mary K. Rogers
Dr. H. Martin Rosa
Cornelius & Penny Rosse
JoAnne Hardt Rudo
John Rudolf
Michael Ann Sagin
Ms. Stephanie V. Salamon
Barbara Sando
Judith Schoenecker & Christopher Myers
Sam Sebesta
Tony Sepanski & Ann Logan Phillips
John F. & Julia P.* Shaw
Mr. & Mrs. Michael Sheetz
John & Melba Short
Sue Ann Smith
W. Dyanne Stepanek
Elizabeth Stokes
Dr. Michael & Peggy Swistak
Wayne Thurman
Dr. Darlene A. Townsend
Beni Turan
Nicholas Utzinger & John Rochford
Sharon Van Valin & Richard Tait
Elaine Vona
Deidra Wager
Rebecca Walker
Pam & Bill Wanser
Mr. Mike Waters
Cathy & Ross Wiggins
Ray Williams
Mr. John C. Wilson, Jr.
Ms. Jodi Wong
Mr. Leonard Young
Evelyn Zabo
Anonymous (8)
Members of the Barre and Stowell Society Members
Members of the Barre provide vital annual support allowing PNB to provide the gift of dance to our community and the world. Members of the Barre Scholarship Patrons play an integral role in preserving the future of ballet by supporting the next generation of dancers.
The Stowell Society recognizes major donors to PNB that give $10,000 or more in support to the annual fund. This group of generous patrons provides a significant financial foundation which sustains PNB's artistic and educational mission.
Artistic Director's Circle ($100,000+)
Carl & Renee Behnke
Susan Brotman
Mrs. Patty Edwards
Peter & Peggy Horvitz
T.R. Ko
James & Sherry Raisbeck
Anonymous (2)
Chairman's Circle ($50,000 – $99,999)
Chap & Eve Alvord
Susan Y. Buske
Dr. Stephen & Beverly Fuhs
Ms. Toni Hoover & Mr. Alfred Nettles
Marcella McCaffray
Eric Schlegel & Mary Stout
Ms. Denise Littlefield Sobel
Mr. Leonard Sorrin & Mrs. Kay Deasy
Deidra Wager
Leslie & Tachi Yamada
President's Circle ($25,000 – $49,999)
Bob Benson
Lyndall Boal
Jim and Birte Falconer
Lynne E. Graybeal & Scott Harron
Aya Stark Hamilton
Mr. H. David Kaplan
Glenn Kawasaki
Megan and Tim Kirley
Sharon Lee
Jolene McCaw and Family
Dr. Joe G. Norman, Jr.
Dr. Michael & Peggy Swistak
Tom & Connie Walsh
Anonymous (3)
Rehearsal Directors' Circle ($10,000 – $24,999)
Dr. & Mrs. Ellsworth C. Alvord, Jr.*
Mr. Bill Ballard
Donna & Anthony Barnett
Jack Blaylock & Jane Evans
Jim Boshaw & Laura Mair
Dr. & Mrs. Thomas R. Boyce
Daniel & Margaret Carper Foundation
Shirlee D. Christensen
Cheryl Clark & Stephan Coonrod
Jon R. Conte & Margaret Kerrigan
Crissa Cugini
Leslie Tonner Curtis
John Delo & Elizabeth Stokes
William J.* & Sandra B. Dunn
William & Carole Ellison Foundation
Sharon Falkner & Gene Chamberlain
The True Family
Jerald E. Farley
Joan Fitzmaurice
Courtney & John Geist
Laurent & Elizabeth Guez
Levke Haas
David & Cheryl Hadley
W. Daniel Heidt & Michele B. Heidt
Charlie & Lisa Herb
Ms. Anne Holmes
Tom* & Gail James
Spencer A. Johnson & Braiden Rex-Johnson
Christy Jones & Rob Lilleness
Mr. & Mrs. Travis H. Keeler
Mariana & Cesar Keller
Ms. Janet Ketcham
Steven & April Kieburtz
Dan Kingston & Maureen Mooney
Firoz & Najma Lalji
Mr. Joshua Lieberman
Dr. Frank & Lynn Lindsay
Jeff & Nancy Loch
Ms. Laura Lundgren
Maria Mackey
The MacRae Family Foundation
Christina Marra and Paul M. Silver
Sandy McDade
Frederick W. McDonald
Carol & Paul* Neiman
Jenna Owens and Warren Jackson
Gwendolyn Payton & John Neeleman
Kalen Pieper Holmes
Ms. Judy Pigott
Mr. & Mrs. Tom A. Puentes
Barbara Ries
Lynn Ries & Rod Proctor
Catherine & Grant Ries
Susan & Ron Runyon
Vivian & Jim Schwab
David Shank
Adiel & Sandi Silverio
Dr. Lance & Dr. Irene Terada
Aimee Truchard
Janet Tyree
Karen Van Til
Ms. Natasha Lalji Verjee
Robert & Lisa Wahbe
David & Romayne Watt
Sally Anne West & Peder Knudsen*
Ms. Jodi Wong
Bagley* & Virginia Wright
Ms. Virginia D. Wyman
Anonymous (3)
Patrons of the Barre ($7,500 – $9,999)
Kenneth and Marleen Alhadeff
Peter Carlin & Sharon Chen
Bertrand & Brooke de Boutray
William E. Franklin
Michelle & Matt Galvin
Stacy & Frank Graves
Stephen & Marie Heil
Mr. David Mattson
Alida & Douglas Oles
Alesha & Dave Shemwell
Mel & Leena Sturman
The Art Works Charitable Fund
Anonymous
Members of the Barre ($5,000 – $7,499)
Linda & Tom Allen
Jane & Peter Barrett
Linda Berkman
Jeff and Molly Blucher
Gary & Linda Blume
Elisabeth Bodal
Kristin Bunce & Silas Beane
Collett Cox
Judith Cushman
Jane M.* & David R. Davis
Phil & Lenore Defliese
Margaret A. Dell'Osso
Sheila C. Dietrich
Elizabeth & Shawn Dougherty
Donna & Rob Dughi
James and Anne Dulfer
Elizabeth Giblin Designated Fund
Dr. Milton & Nancy English
Kristina M. Erickson
Ms. Anne M. Foster
Ms. Susan M. Gardner
Gail Goralski
Ms. Katherine Graubard
Susan & Bill Grinstein
Samantha & Neil Holloway
CathyBeth & Steven W. Hooper
Jo Ann Iaciofano & Gary Caldwell
John* & Marli Iverson
Jill Jackson
Ned & Pam Johnson
Sara A. Jones & Ryan Richter
Ms. Stephanie Jung
Jeanne Kanach
Maritta Ko & Ping Chee
Rocke R. Koreis & Candy J. Lee
Stephen & Marleen Land
Mrs. Joan C. Lasersohn
Mr. and Mrs. Alan Levy
Barbara Lewis
Nikki & Mark Mahan
Helene Mawyer
Joan & Tim Meskill
John Parchem & Barbara Lycett
The Pastoriza Family
Richard & Jean Patton
Elizabeth H. Pirnat
Sarah Porter
Mrs. Ellen Pottenger & Simone J. Berger
Dick & Alice Rapasky
Ms. Christina Rich
Maura & Royce Roberts
Tom & Carolyn Roe
Judith Schoenecker
Patrick & Dianne Schultheis
Jenna Shah
Kiersta Smith
Lyle & Andrea Snyder
Sarah Soutter Storck/CCA Captioning.org
Peyton & Carolann Storli
Rebecca Strabo
Christina Tanner
Ms. Jessica Tarzan
Jennifer Thompson
The Rita and Herbert Rosen Family Foundation
Chris Capossela & Leigh Toner
Nicholas Utzinger & John Rochford
Maggie Walker
Kathryn Wickham
Mr. John Fox Wieland Jr.
Ross and Cathy Wiggins
Mr. William P. Wilkinson
Ray & Judy* Williams
Carol Wright
Wyman Youth Trust
Sylvia & George Zonoff
Anonymous (2)
Parents Annual Fund Campaign
Pacific Northwest Ballet School gratefully acknowledges the following parents who have generously supported the Parents Annual Fund Campaign.
Jennifer Adamowski and Bryan La Coma
Jon Alberts and Pam Poolsawad
Chloe Anderson and Jakob Szymanski
Eric and Inessa Anderson
Shane Antos
Jie Bai and Cui He
Lisa Bates
Denise Begley
Jeff and Molly Blucher
Roger and Elena Blume
Terry & Dana Bouranis
Jim Knoble and Felicia Burzell
Michelle Buswinka
Michele Carver
Pakkin Chan and Yen Wong
Kenny Chen and Jade Qiang
Peter Carlin and Sharon Chen
Millie Chu and Patrick Hwang
Stephanie Cooper and Jonathan Medverd
David Crown
Sara Curran and Ralph Coolman
Jeff and Sue Daley
Zelie Dancause and Raphael Gottardo
Evelyn Daniels
James Dean and Katherine Braun
Daphne S. Dejanikus and Julian Simon
John and Anjelka Dongelmans
Klaus Mergener and Sabine Endrigkeit
Todd and Heather Enoki
Andrew Fagan
Jenny Fan and Matt Fei
Marcus Fontoura and Ana Doliveira
Etsuko Fornell
Juanita Franke
Lisa Friede
Michel Galley and Tomoko Hoshi
Michelle and Matt Galvin
Jessica Garno and Peter Hasapis
Andrea Gennotti and Chris Bell
Alicia Gonzalez
Robert and Susan Grella
Jane Gu and Max Ma
Robert and Catherine Guerin
The Guthrie Family
Chad and Mieko Hamblin
Matt and Tracy Hannuksela
Gretchen Harrison
Patricia and Michael Heffernan
Tracy Helming
Charlie and Lisa Herb
Rafael and Nelly Hiciano
David Holmes
Phil and Joelle Hong
Jerry Huang
Autumn Hwang and Calvin Yu
Daniel and Ji-Hyun Hwang
Daniel Ma and Nancy Jiao
Christy Jones and Rob Lilleness
Pran and Thu Hong Kim
Gur Kimchi
Stacey King and Philip Bagley
Damon and Cindy Knight
Leslie Koutroulis
Audrey and Patrick Kozel
Sunny Lee
Rena Levitt
Yu Li
Yuzi Li and Zhihua Tao
Sondra Livingston-Carr and David Arrington
Susana Lopes and Nuno Costa
Katherine Ma and David Zhang
Gretchen Magcalas
Justin Marlowe and Jennifer Magyar
Clay and Robin Martin
Ryan Mathus and Gjanje Smith Mathus
Anne Meurn
Robyn and Paul Moser
Rolando Munoz and Edna Baluyot-Munoz
Mariam Naini and Ali Arjomand
Marco Navas and Nadja Escolar
James O'Brien
Diego Osuna and Sara Tobon
Yong Park and Julie Hong
Gwendolyn Payton and John Neeleman
Junghee Pogue
Sherie Purefoy
Tom Rabideau and Nicole Rendahl
Gregory Raece and Kimberly Swada
Varonica Ragan
Catherine and Grant Ries
Phil Rizzitano
Kerrilynn Robinson
Michael and Kristi Rodgers
Robert and Laura Rookstool
Tim Rossmeisl and Ada Agrait
Margaret Russ
Rany Say and Michael Duncan
Shawn Schubring
Demian and Thomas Sedano
Kavitha Seva and Godinath Munisifreddy
David Shadle and Dorothee Wihl
Alesha and Dave Shemwell
Huitao Sheng and Jinmei Shi
Jennica Sherwood and Paul Roberts
Dharma and Bina Shukla
Andrew Siegel and Deborah Ahrens
Alex and Laurie Skalbania
Gary and Gretchen Smith
Ian and Heather Smith
Juchuan Song and Yanyan Ju
Jay Sugui and Maria Ethel Villalobos
Brad and Victoria Summerquist
Andre Suttles & Natalie Scarella
Lisa Swihart
Kazuhito Takahashi
Mark and Josephine Tamola
Roger Wylie and Daiva Tautvydas
Clifton and Jennifer Teschke
Shannon Tierney, MD
Maya Ting
Roger Tragin and Yuki Ito
Billy Tran and Hien Phan
Leighann Trodahl
Aimee Truchard
Stephanie and Dustin True
Brian and Sarah Utter
Gerardo Villarreal and Hortensia Ortiz
Eliza and Oleg Vysotsky
William and Gabriella Wagner
Webb and Amy Walker
Elizabeth and Fredrick Walters
Haitao Wang and Zhenhua Yu
Jiaming Wang and Xiaochong Yang
Xiong Wang and YuQing Zhong
Dale and Robin Warnken
Michael and Kathryn Weber
Cheng Wei and Lin Cheng
Jarvis and David Weld
Thomas Whitney
Turi Widsteen and Keith White
Michael and Michelle Williams
Carl and Amy Wolfteich
Dana Woolard-Hughlett and Philip C. Hughlett
Maggie Yang and Victor Lin
Yong Liang Yang and Yuan Zhang
Christina and John Young
Miao Zhang and Ye Chen
Anonymous