Giselle, the story of a young woman who dies of a broken heart, is famous for the Wilis—a sisterhood of ghostly maidens who call Giselle's spirit from the grave to take revenge on the nobleman who betrayed her. This is Giselle's first return since PNB's production received magnificent new sets and costumes in 2014.
Lighting Design
Randall G. Chiarelli
Historical Adviser
Doug Fullington
Marian Smith
Music
Adolphe Adam
Scenic and Costume Design
Jerome Kaplan
Choreography
Jean Coralli, Jules Perrot, and Marius Petipa, with additional choreography by Peter Boal
Giselle Symposium: April 16-18, 2020
The University of Washington School of Music and Pacific Northwest Ballet will also be presenting a series of conversations and presentations about this Romantic-era ballet in conjunction with the performances of Giselle.
Click here to learn more.
Top and gallery images © Angela Sterling and Lindsay Thomas.
Season Sponsor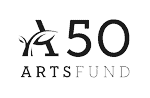 Season Sponsor

Presenting Sponsor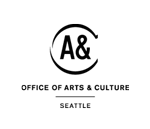 Major Sponsor
Supporting Sponsor