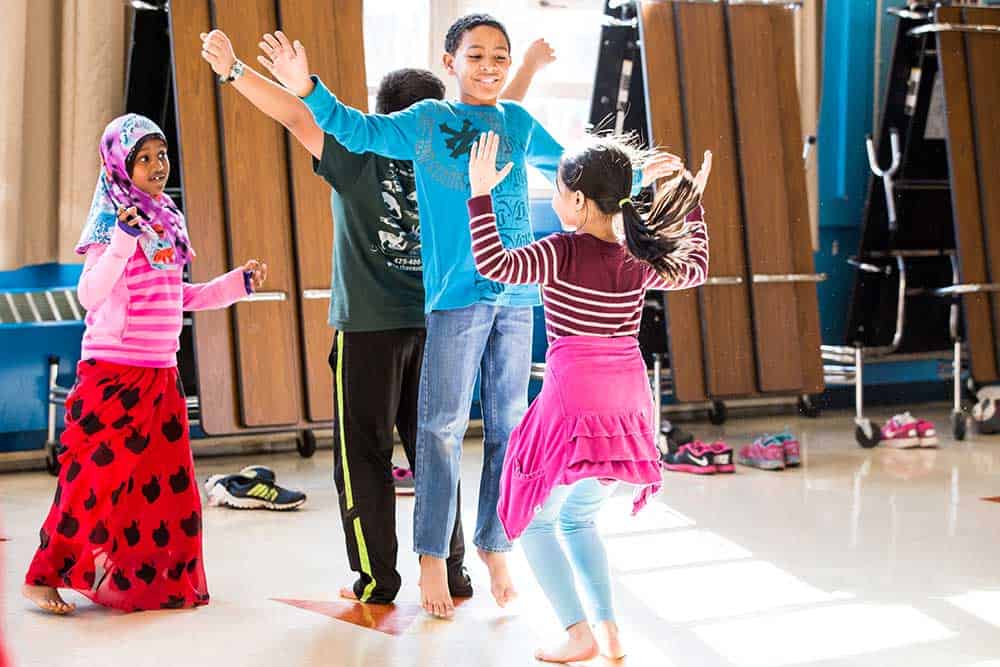 DANCE TO LEARN Workshops & Residencies
A customizable, in-school arts integration program, DANCE TO LEARN engages students to creatively communicate their ideas through movement. PNB teaching artists design dance classes that blend creative movement and choreography together with concepts from other subject areas like literacy, science, or social emotional learning. Typically between 1-12 sessions long, DANCE TO LEARN is for schools and programs serving students grades K-12. PNB is available for DANCE TO LEARN workshops throughout the year.
DISCOVER DANCE
Through DISCOVER DANCE, PNB partners with Seattle Public Schools and the Bellevue School District to provide equitable, accessible dance education. At each partner school, all students from one grade level participate in a twice-weekly school-day residency for two-three months. Using curriculum that blends creative movement and collaboration skills, students work as a class to choreograph their own dance for a community performance. DISCOVER DANCE guides students through a creative process to communicate ideas and share their learning through movement.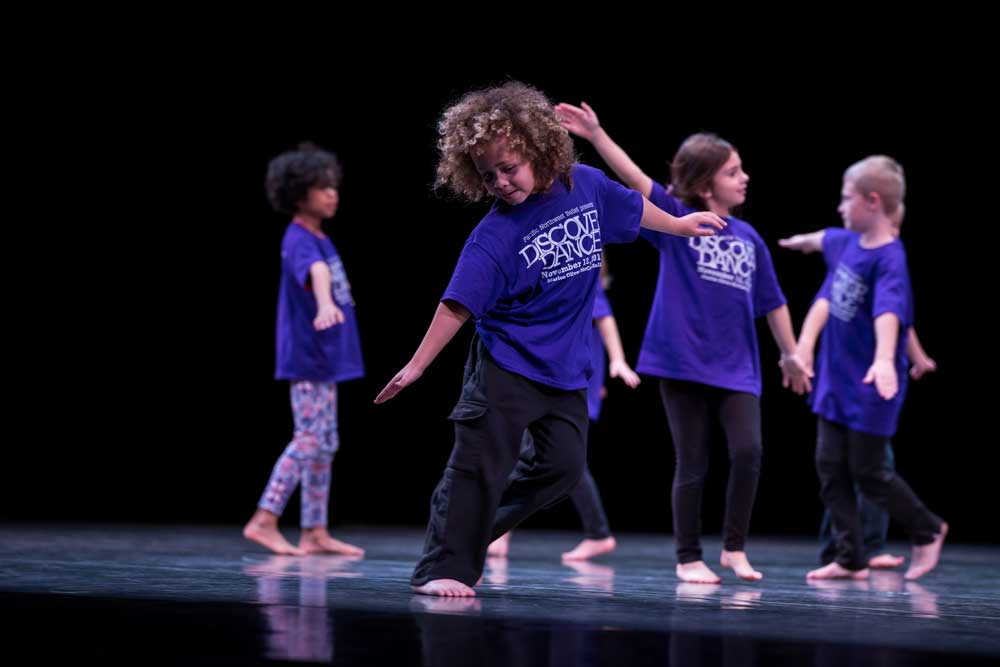 Student Matinees
Connecting students to the heart of PNB's mainstage programming, student matinees at Marion Oliver McCaw Hall are the perfect introduction to live dance performance. Student matinees are open to classrooms serving pre-K through grade 12 students. To deepen the experience, in-school pre- or post-performance workshops are available to learn more about the ballet.
Fieldtrips to PNB
PNB welcomes groups of all ages, pre-K through senior citizens, to visit the Phelps Center and learn about the artistry, professionalism, and collaboration that fuel PNB. Fieldtrips are designed to be active and engaging and include experiential movement activities in a dance studio, a peek into the in-house Costume Shop, and a close-up look at ballet shoes and costumes.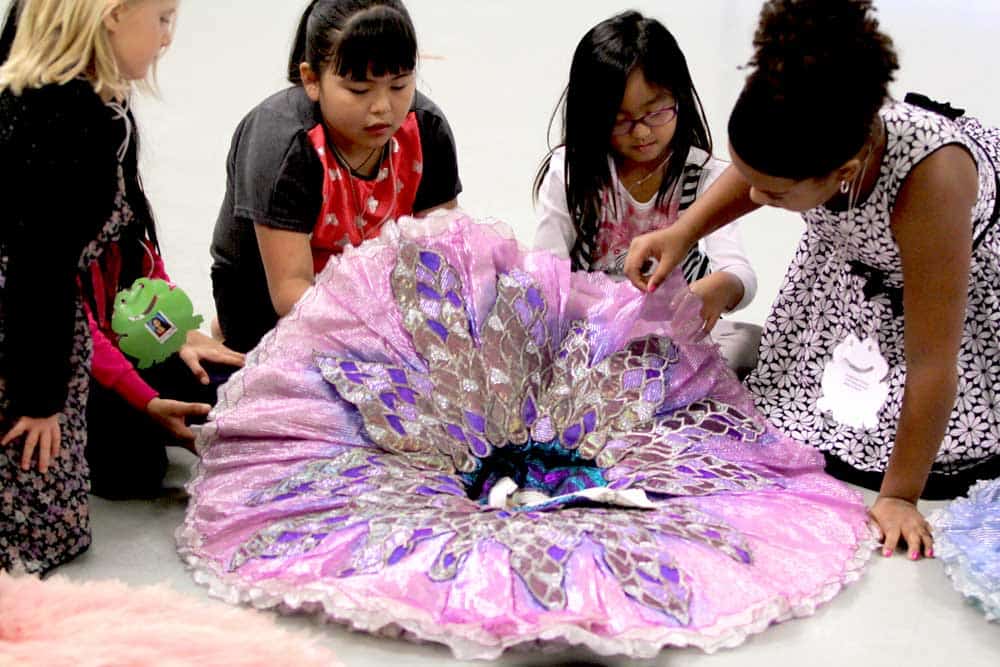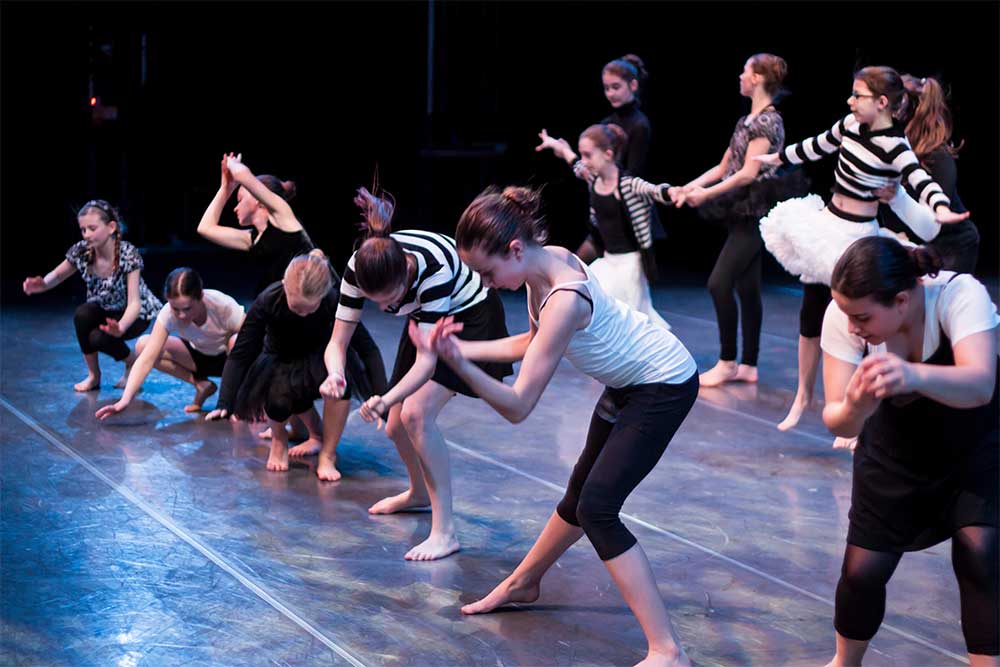 REACH Student Dance Group
A partnership between PNB and Spectrum Dance Theater, REACH is an intensive creative workshop offered in 8-week sessions for students ages 10-14. Youth with or without previous dance training are welcome. Participants collaborate with a professional dance artist to explore a dance style, create, and perform a new choreographic work. Each session culminates in a performance on stage at Marion Oliver McCaw Hall.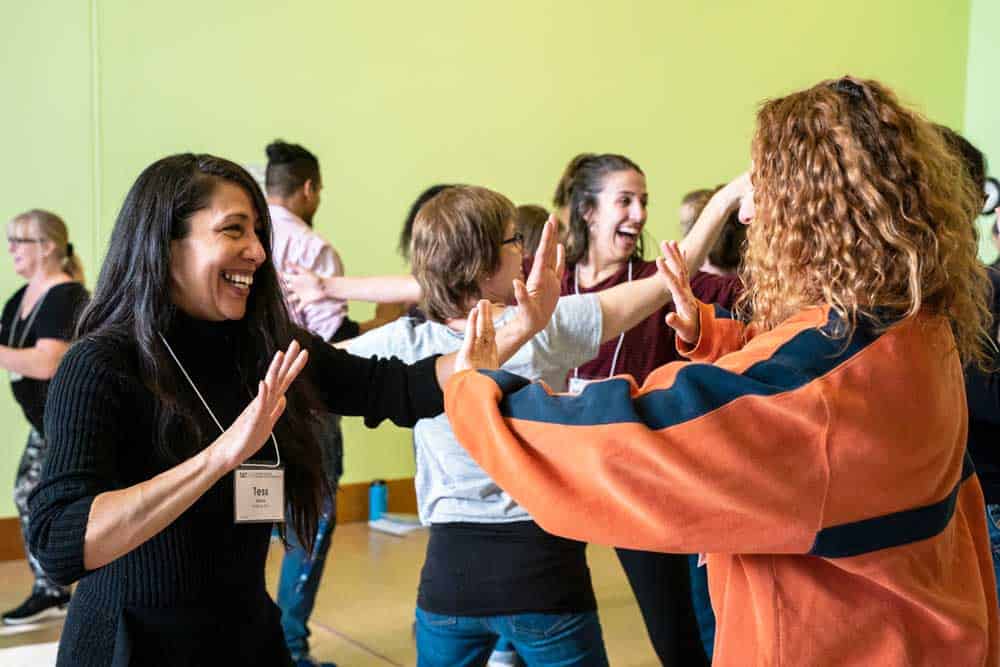 Washington State Teach Artist Training Lab (TAT Lab)
A statewide professional development learning community, TAT Lab serves teaching artists, arts specialists, youth arts providers, and certified classroom teachers. A collaborative effort between OSPI , ArtsWA, and PNB, TAT Lab is committed to transformative teaching and learning in and through the arts. TAT Lab provides workshops, resources, and mentorship to arts educators across Washington State.
Special Education & Adaptive Dance
Developed in partnership with Seattle Public Schools staff and designed to serve students in both inclusion and self-contained settings, PNB's special education program provides access and equity to DANCE TO LEARN and DISCOVER DANCE for students with disabilities. Through modified curriculum, identifying and facilitating student supports, collaboration with school and district staff, and ongoing training for PNB teaching artists, all students can access the empowering experience of dance.