Crystal Pite's The Seasons' Canon by the Numbers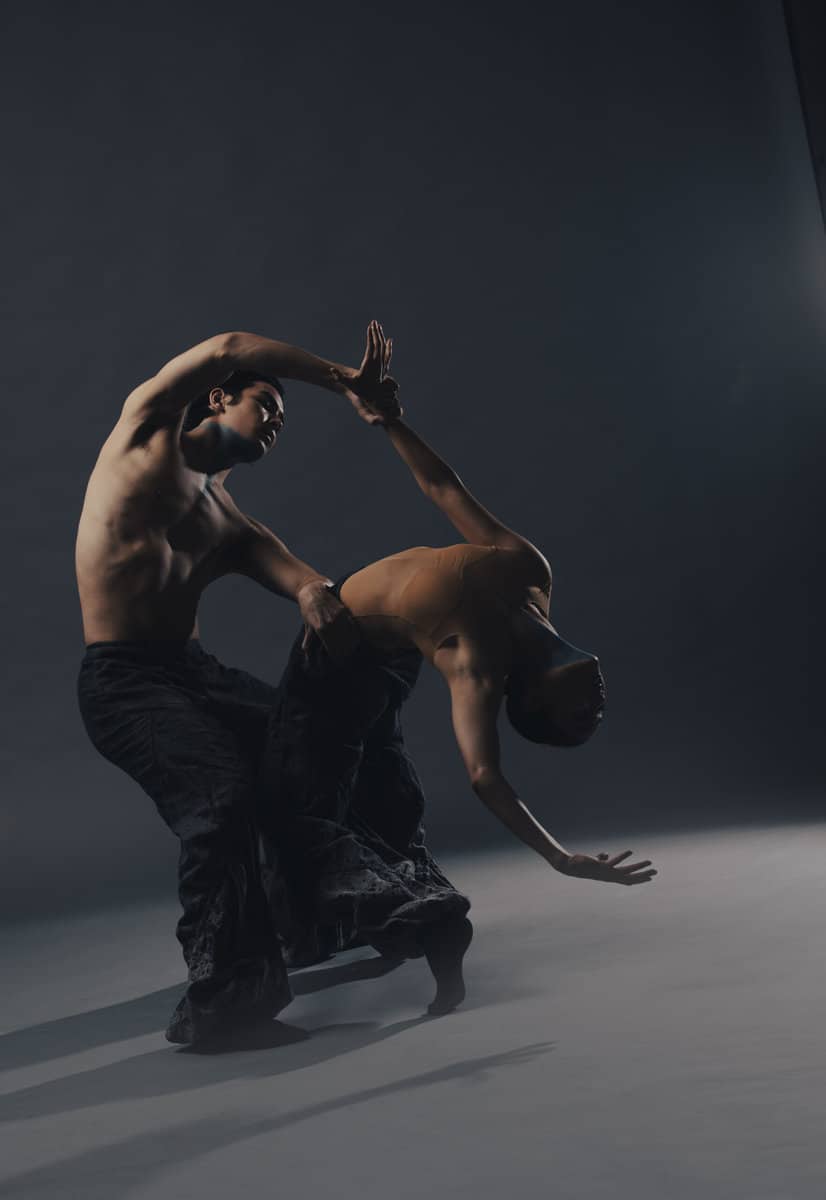 By Leta Biasucci
Each dancer's preference for what they most enjoy dancing varies as much as their taste in food, books, and fashion. While some dancers relish the classicism of Swan Lake and Giselle, and perhaps find comfort in revisiting the familiar, others would prefer to spend their days working on a world premiere. And then there are some ballets that earn the excitement of the majority; unequivocally, Crystal Pite's The Seasons' Canon is one such ballet.
Seattle audiences are familiar with Crystal's brilliant work from Film Noir-inspired Plot Point as well as audience favorite, Emergence. Choreographed in 2016 on the Paris Opera Ballet, PNB will be only the second company in the world to perform this spectacular, full-company work. Epic in size and scope, The Seasons' Canon utilizes PNB's incredible skill across all departments. Here are some of the (attention-grabbing) numbers The Seasons' Canon boasts.
A Lot of Dancers… and Costumes
Crystal's remarkable ability to evocatively move large groups of dancers through space is on full display in The Seasons' Canon. Set by stager Eric Beauchesne, the cast of 54 move as one entity through ensemble dances, solos, and duets that all feel trailblazing.
For the costume shop, a large cast most often means creating even more costumes than dancers in the piece. Accounting for understudies and alternates, PNB's costume shop has built 65 new pairs of pants and 35 new mesh leotards for the PNB premiere. Building new costumes for any piece is an exciting challenge for the shop, but building designs for such a sizable piece has been an especially monumental and rewarding effort. So far, 11 costume shop team members have stitched various components of the costumes, 3 dyers worked on them, and a team of 4 painted the pants. Costume Designer Nancy Bryant's designs are intricate and highly specialized for movement, and the pants feature a gaiter on the inside of each leg that must be shimmied into before each pant leg is pulled up. It takes about a minute and a half for a dancer to put on a pair of the pants.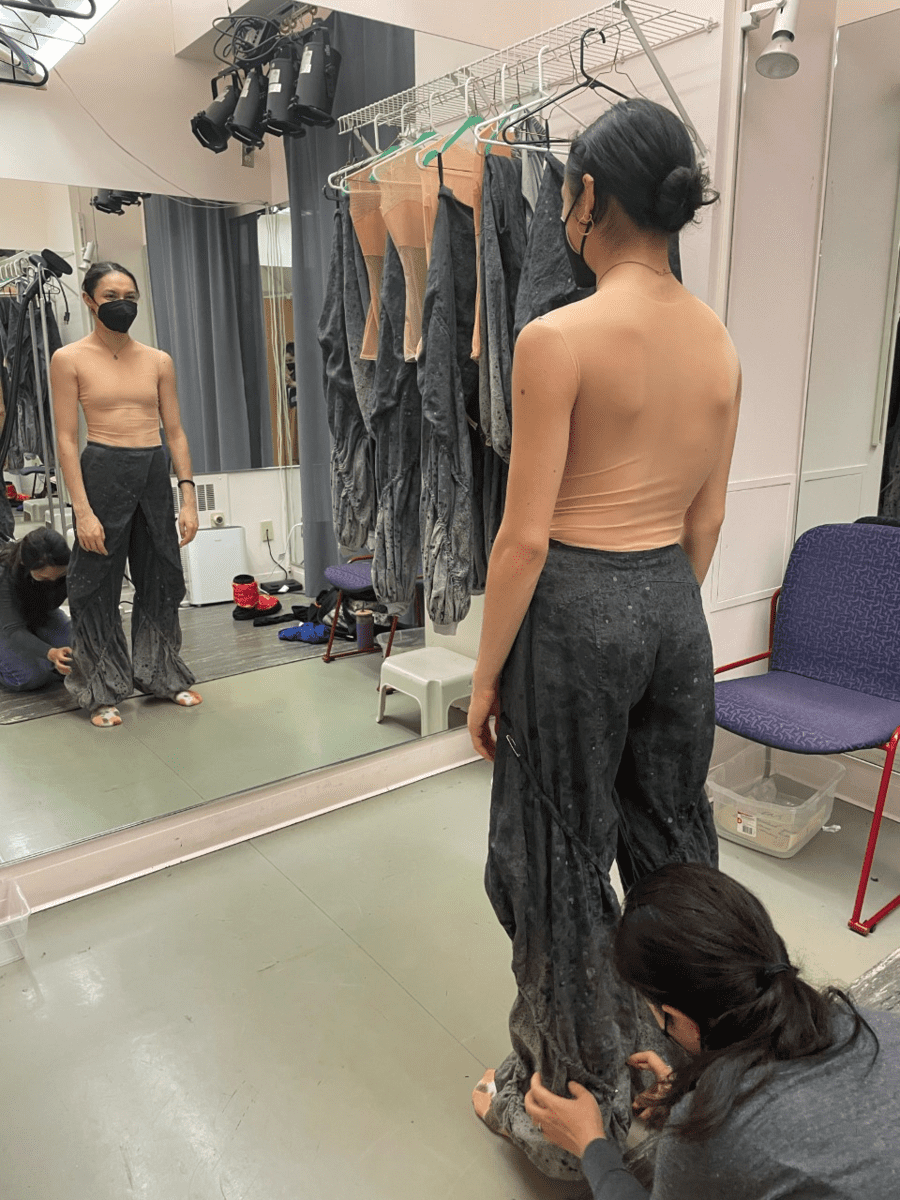 A Reflective Set Design to Fill the Stage
The set design too is a product of tremendous effort from the PNB production team. Scenic Designer Jay Gower Taylor's illuminating set piece features the craftmanship of eight individuals. Covered in reflective gold, the set piece measures a whopping 30 ft tall and 60 ft long.
Makeup and Socks for All
Unlike most classical ballets, the costumes, footwear, and makeup for The Seasons' Canon are the same for each cast member. All dancers have traded in their daily dance footwear for socks in this piece, and each run and performance use 108 socks. Socks are the frequent footwear choice of contemporary choreographers that foster more grounded, tactile movement.
While stage makeup is usually done by the individual dancer, specialty makeup calls for specialists. Like Emergence, which features tattoos on the backs of dancers, The Seasons' Canon utilizes specialty makeup to complete each dancer's transformation. The result suggests both otherness and collectivity among the group. Five makeup artists will be backstage at every show to apply specialty makeup to each cast member.
A PNB Orchestra First
The Seasons' Canon is set to Max Richter's adaptation of Vivaldi's The Four Seasons, played live by the brilliant PNB orchestra for the first time. An exciting milestone for PNB, the score uses a string orchestra, a harp, and a harpsicord, totaling 36 players. Originally published in 1725, Richter's 2012 reimagining of Vivaldi's score sounds both familiar and newly discovered.
The Sum is Greater
Despite these striking numbers, the sum of all the components is astonishing. With Crystal's revolutionary artistic vision, the full company on display, brand new costumes, a dazzling set piece, and a PNB orchestra first, PNB is thrilled and honored to share The Seasons' Canon with our audiences.