Global Ballet Teachers: Cecilia Iliesiu Teaches in Accra, Ghana
PNB Principal dancer Cecilia Iliesiu is the Director of the organization Global Ballet Teachers, and recently travelled to Accra, Ghana. While there, Cecilia lead a Four-Day Teacher Workshop to inspire more connection between dance teachers around the world. Read on for Cecilia's recap of her trip!
Words and photos by Cecilia Iliesiu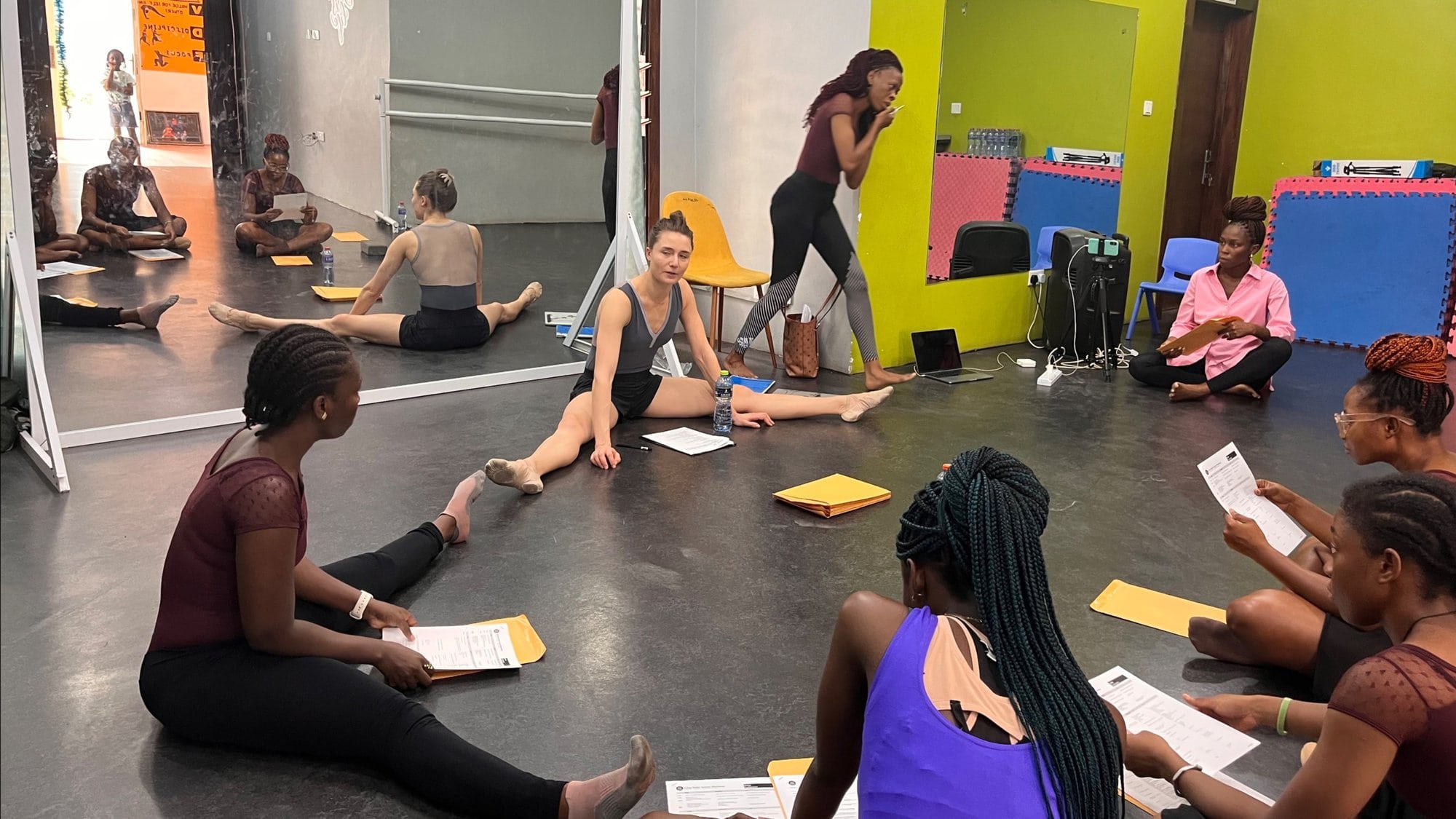 Why did I go to Ghana?
In May 2020, during the COVID lockdown, the Global Ballet Teachers initiative began to create a community of ballet teachers who learn, get inspired, and share resources with each other – from Zoom ballet classes, to creating online courses and video series, to sharing resources with teachers. It has truly been a community-lead effort. Our community continues to grow with 400 teachers from 48+ countries worldwide and I continue to be inspired by this group each day!
In February 2022, I was invited to teach and perform in Lagos, Nigeria where teachers came from various regions of West Africa to participate in a 5-Day Ballet Teacher Workshop lead by me. One of those teachers was Vivian who had traveled from Ghana to attend the workshop. We decided then and there in Lagos that I was going to return to West Africa to lead a similar workshop for the ballet teacher community in her country. With flights booked and visas arranged, I was going to Ghana in January 2023!
HUGE THANK YOU to Vivian and the Vivie's Dance Factory (VDF) family for hosting me and making me feel so welcomed. I am beyond grateful.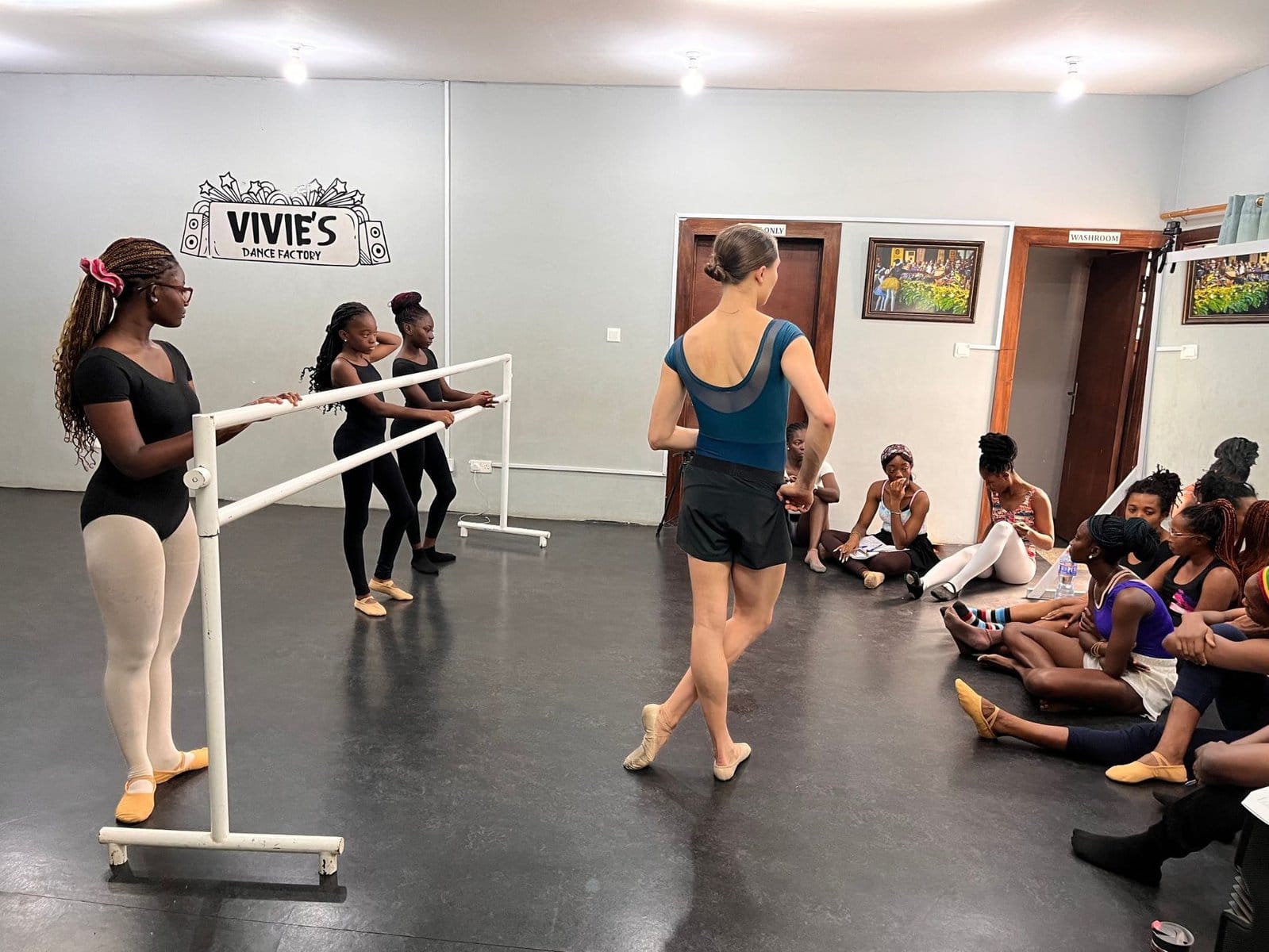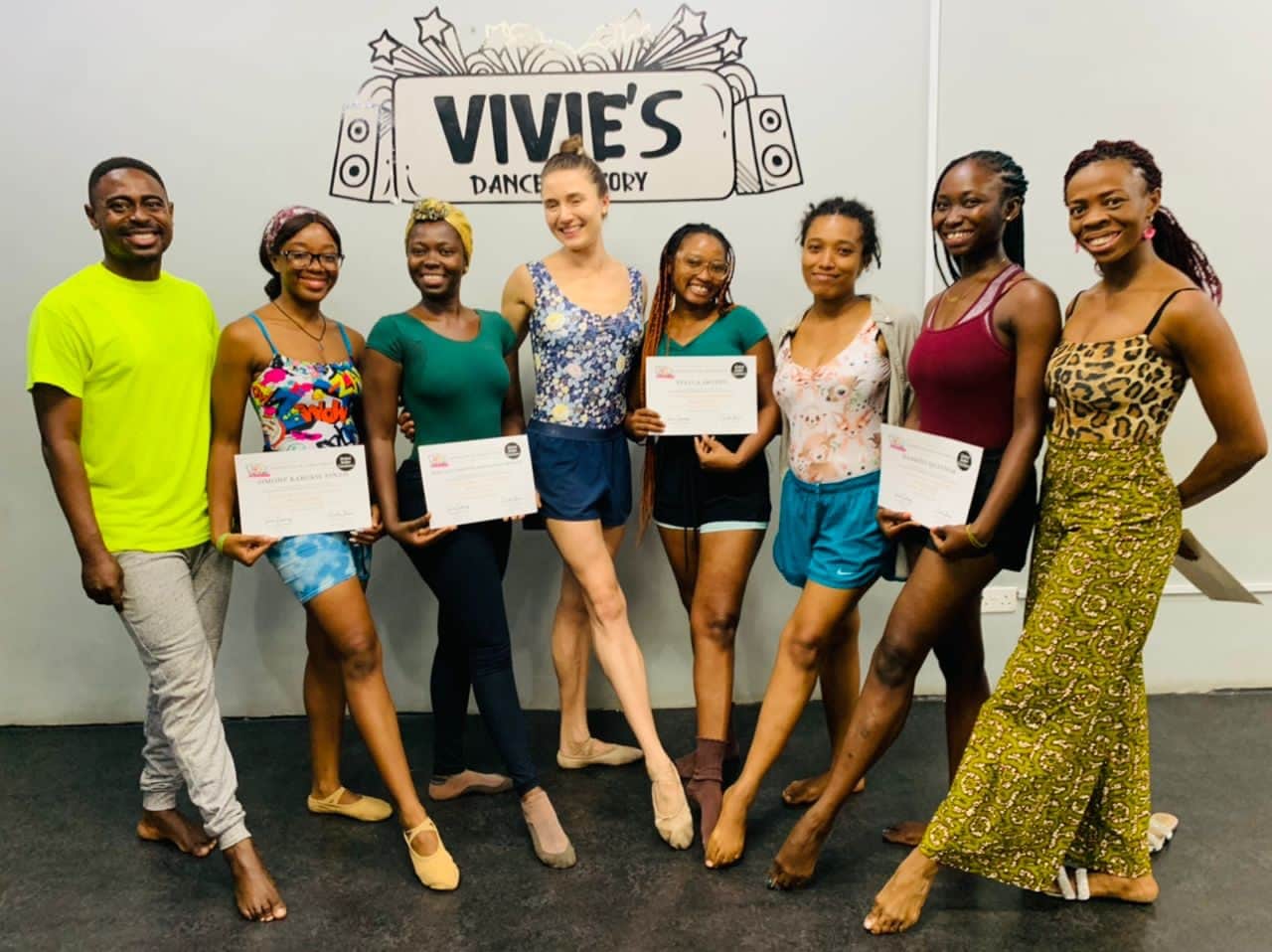 What did I do?
I led my Ballet Teacher Workshop. It spanned four days, totaling 28 hours of intensive work. The teachers who participated worked on developing lesson plans, combinations, and choreography from beginner through intermediate level ballet students.
In the mornings, I taught a ballet class based on the level we were working on that day. This morning class was a time for the teachers to develop their technique and feel what it is like to be a student. We finished class with a discussion and observations. Then, the teachers split into group and dove into activities to create their own combinations/choreography.
After lunch, a few VDF students joined the teachers. At this point, the teachers took the reins and taught the students, while also giving each other feedback on what went well and what could be improved in their teaching.
Favorite memories…1) The teachers created choreography to the Little Swans music on the last day of the workshop. I had given them one hour to create choreography, one hour to teach their students, and one hour to rehearse as group before a showcase for the students' parents. In the process, I enjoyed seeing the teachers apply the feedback they received from their peers throughout the previous four days and the students' joy and determination to execute the choreography. What took the cake was the showcase itself and seeing how proud everyone with what was created collectively by the teachers and students. It exemplified the hard work each individual devoted to this intensive time together.
2) I had the pleasure of teaching the students at Vivie's Dance Factory. The passion these students have for dance just pours out of them and it was an absolute joy teaching them. My only regret is that I couldn't stay all year to teach them!!
What's next?
Continuing the mission of Global Ballet Teachers of connecting ballet teacher around the world to share resources with each other.
Together, we can empower the next generation of ballet teachers and dancers!
Extra Thank You to:
to the dancewear companies who donated items which I brought to Ghana.
Donate2Dance
Jule Dancewear
Chameleon Activewear
Luckyleo Dancewear
Brown Girls Do Ballet
Barreto Dancewear
Russian Pointe
Prima Soft Dancewear
RubiaWear
As well as donations from: MAGIC! band, The Ballet Spot, and Michelle.