Wardrobe: New Nutcracker Costumes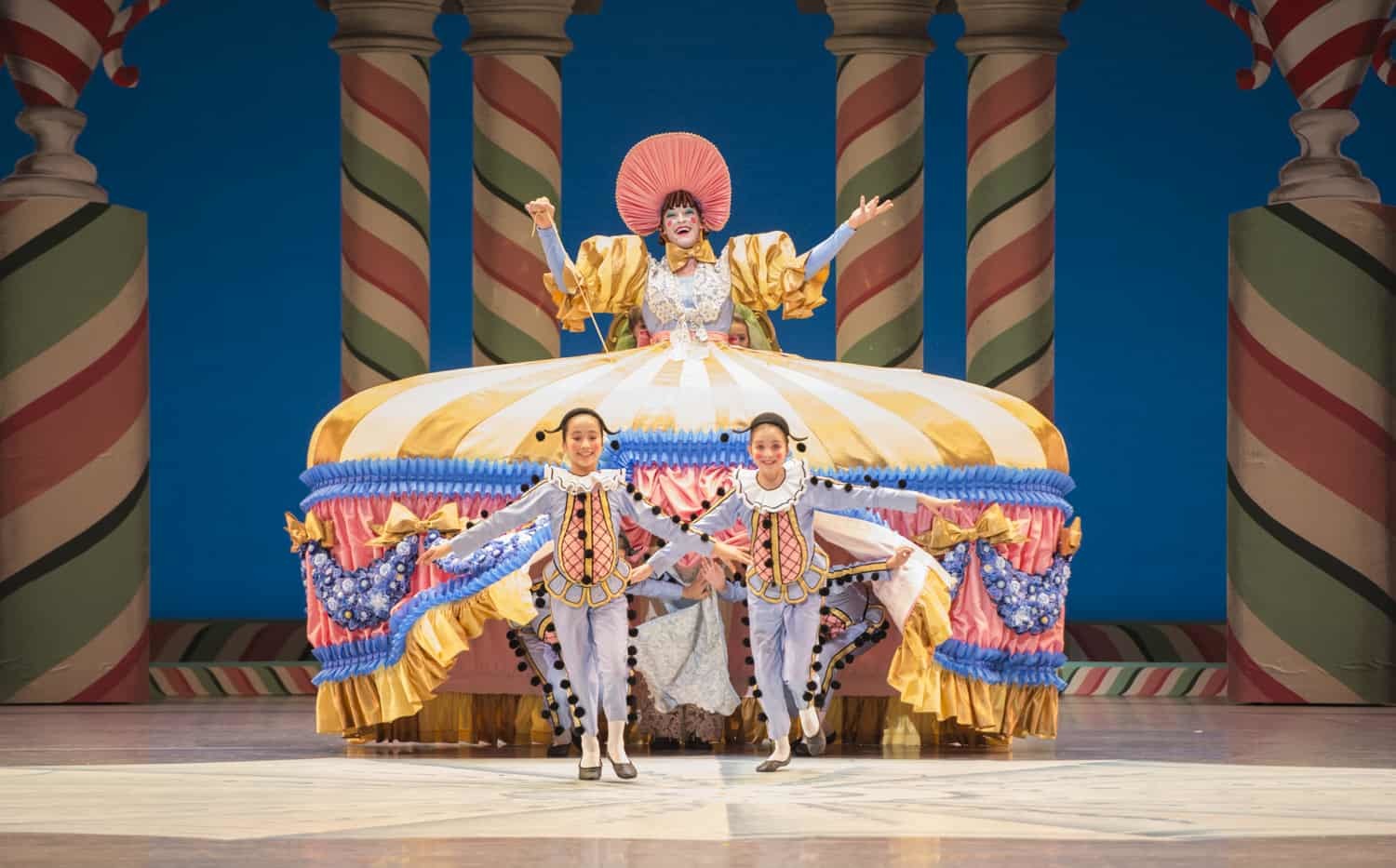 PNB's Costume Shop has worked tirelessly to bring Ian Falconer's beautiful illustrations come to life:
The stripes on Clara's dress were created by layering ten coats of light red paint onto silk to create a custom fabric. This was repeated for Herr Drosselmeier's costume to create the signature curves in his cape's lining.
The Nutcracker's head is actually a see-through mask so the PNB School student wearing it can see during their battle with the Mouse King.
An homage to the Peacock of PNB's beloved Stowell & Sendak Nutcracker, this costume features hundreds of coins, feathers, and a custom headpiece.
The Sugar Plum Fairy gets two dazzling tutus: this romantic tutu in which she first appears for her solo at the top of Act 2, and a classic pancake tutu for her pas de deux with the Cavalier.
The darling Polichinelles pop out from under Mother Ginger's skirt in Act 2.
Red velvet and mint green ribbons were hand-sewn onto these cheery Candy Cane costumes to ensure perfect alignment of the stripes. George Balanchine was known for his love of costumes that make sound, and the jingle bells on these Candy Canes really jingle.