PNB Pride Profile: Jackson Cooper
PNB invited employees who celebrate Pride Month to share their stories with us – we hope you enjoy.
Stories may be edited and condensed for clarity.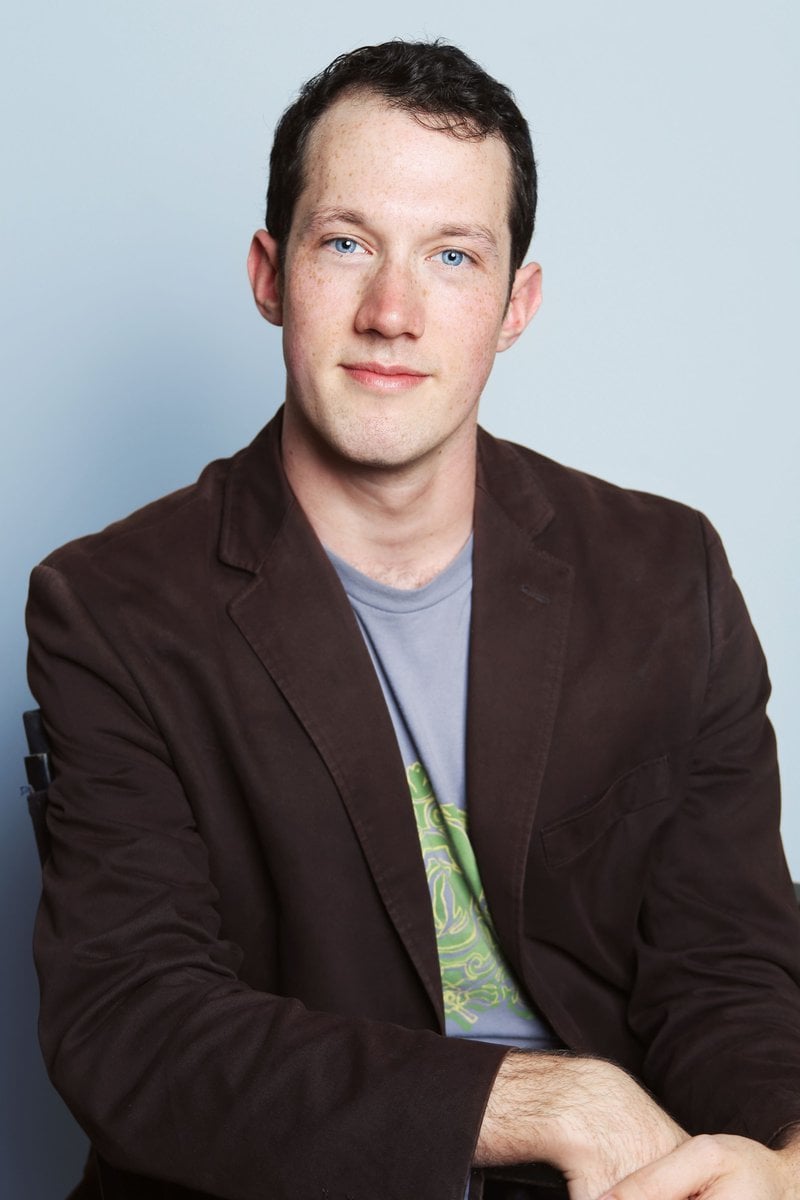 How long have you been with PNB?
I'm grateful to have been with PNB since fall 2019. My first rep as an employee was the mixed bill Locally Sourced.
Can you share a couple of standout moments from this past season at PNB?
The Seasons' Canon
The Seasons' Canon
The Seasons' Canon
The Seasons' Canon
The Seasons' Canon
The Seasons' Canon
In all seriousness: The 50th Anniversary season was one of the most thrilling seasons of a performing arts organization I've ever been a part of in my career. Each rep (even The Nutcracker) was fresh and full of a life force that changed the way audiences see and experience ballet. This is a testament to the incredible company of dancers, the orchestra, backstage crew, staff, our partners in the community, our audiences and countless others. It was such a joyous season to be a part of.
Some memorable highlights from the season:
Amanda Morgan as Sugar Plum Fairy and Ashton Edwards Dew Drop in George Balanchine's The Nutcracker
Lesley Rausch and James Kirby Rogers in Giselle
Luther DeMyer and Elle Macy in Kent Stowell's Carmina Burana
Christopher D'Ariano in George Balanchine's Duo Concertant
Jonathan Batista and Angelica Generosa in Balanchine's Allegro Brillante
Clara Ruf Maldonado in Crystal Pite's The Seasons' Canon
Dylan Wald in Edwaard Liang's The Veil Between Worlds
Kiyon Ross's ….the throes of increasing wonder (the glitter! I mean, come on!)
NEXT STEP 2023
Do you have a favorite ballet or ballets?
I remember being floored by Prodigal Son the first time I saw it. The combination of Prokofiev's music and the layered storytelling was so vivid and emotional, I'll never forget it and it remains a favorite.
I believe Crystal Pite is one of the greatest living storytellers of our time—in particular, Plot Point and The Seasons' Canon struck me with their depth of imagination and creativity.
PNB's NEXT STEP program has been a highlight of seeing great work by our incredible company members and Professional Division students. My favorites from this season's program was Zsilas Michael Hughes' Piano Concerto Appassionata in B Minor and James Kirby Rogers' (a)part.
Other Favorites: Jerome Robbins' The Concert, Balanchine's Duo Concertant and Slaughter on Tenth Avenue, Agnes DeMille's Carousel and Oklahoma ballet sequences, Act II of Swan Lake, Marco Goecke's Mopey, Christopher Wheeldon's Alice's Adventures in Wonderland and Cinderella.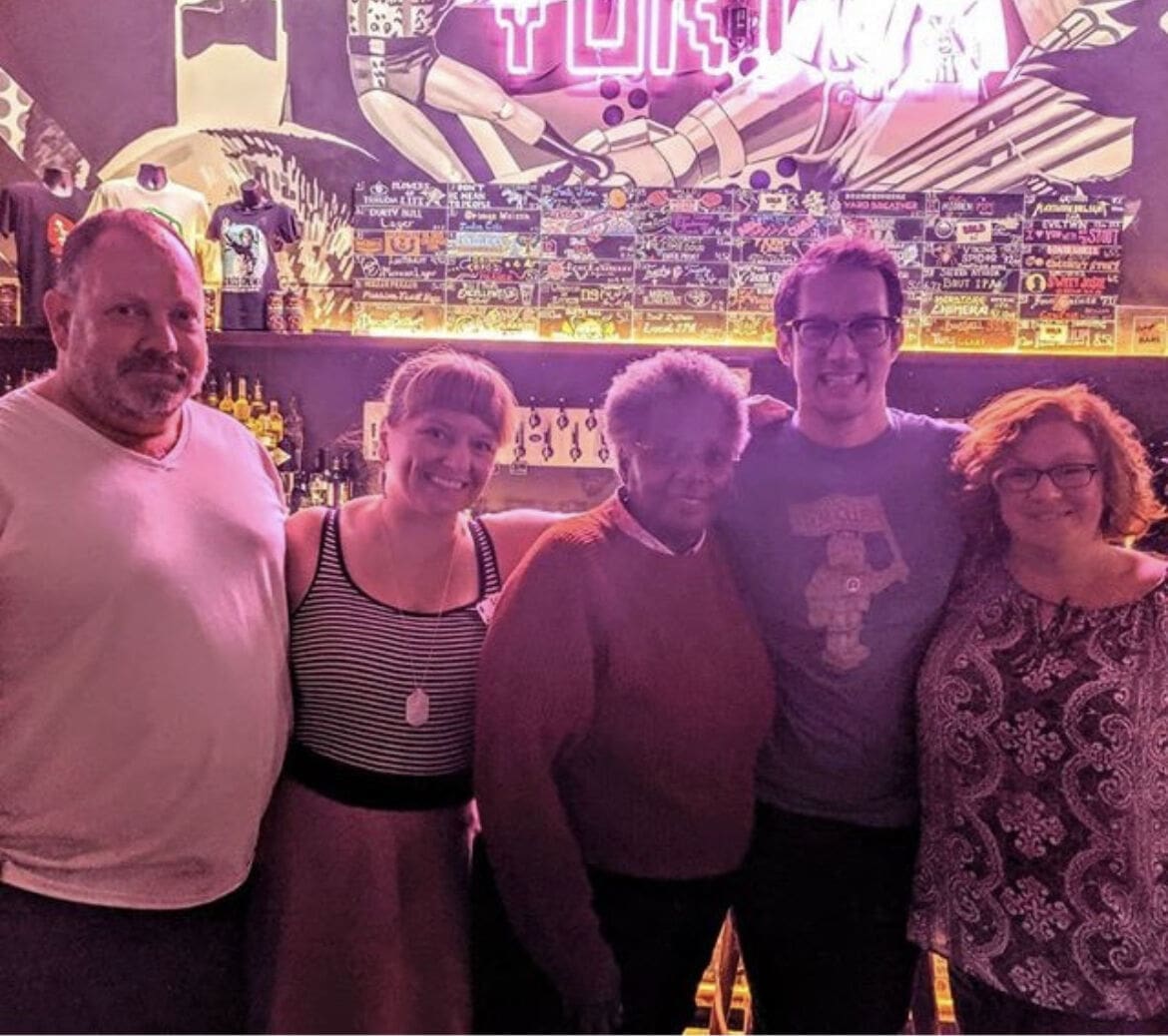 Photos: Jackson with PNB colleague Kristen Ramer Liang at Pride in the Park 2022 (l); Jackson (second from right) with Mandy Carter (Third from Right) LGBTQ activist and nominee for the Nobel Peace Prize as part of the 1000 Women for the Nobel Peace Prize 2005 at a screening of Paris is Burning hosted by Jackson at Alamo Drafthouse, Raleigh (NC).
Anything else you'd like to share?
Today, there is an overwhelming amount of anti-Trans and LGBTQ+ legislation being presented by lawmakers. Please stay informed and up to date on information about these bills and how you can get involved in helping advocate for protecting Transgender and Queer rights. Visit the ACLU's website for more information.
Jackson Cooper (he/him) is a nationally recognized queer arts leader who currently serves as the Major Gifts Manager at Pacific Northwest Ballet and a member of their Inclusion, Diversity, Equity, and Accessibility (I.D.E.A.) Committee. His work has been recognized by Southern Theatre magazine, which named him one of six rising leaders paving the way for "The Future of Arts Fundraising" in Fall 2022. In addition to his role at the ballet, Cooper serves as an Adjunct Faculty member for Seattle University's Arts Leadership program and UNC-Greensboro's Arts Administration department where he teaches Fundraising in the Arts. Cooper has produced over 150 live classical music concerts, theatre performances, film retrospectives, dance and chamber music presentations, including producing a televised tribute to Leonard Bernstein for PBS/UNC TV featuring Bernstein's son Alexander. He has held senior leadership roles in nonprofit and government organizations such as the NC Museum of Art, North Carolina Theatre, PlayMakers Repertory Company, and the Town of Cary. He has twice served as a grant panelist for the National Endowment for the Arts and presented at conferences such as Theatre Communications Group, Association for Arts Administration Educators, Inspire Washington's Cultural Congress, and others.
In 2022, Jackson was appointed by the Seattle City Council to serve on the City's LGBTQ Commission, and to Theatre Communication Group's national NextGen TaskForce, which is responsible for developing communications, engagement, and retention strategies for next-generation theatre makers.
Cooper is also an accomplished writer with upcoming publishing projects that include Sustainable Fundraising (Columbia Business School Press), A Kid's Book on Kindness (Publisher: AKidsCo), Giving/Philanthropy/and the Practice of Gratitude (Routledge, 2024). His work has been published in Classical Voice of North America, HowlRound, Community Centric Fundraising, American Theatre magazine, and the Oxford Dictionary of Music/Grove Music Online.
He holds an MFA in Arts Leadership from Seattle University and was a 2023 Puget Sound Business Journal 40 Under 40 nominee.