In Pacific Northwest Ballet's second repertory of the season, we are excited to present The Window, a world premiere work by a choreographer who isn't yet familiar to PNB audiences. Dani Rowe is a former dancer, the Artistic Director at Oregon Ballet Theater in Portland, and now a choreographer who PNB is lucky to include in our roster of repertory choreographers. Read on to get to know a little bit more about Dani Rowe!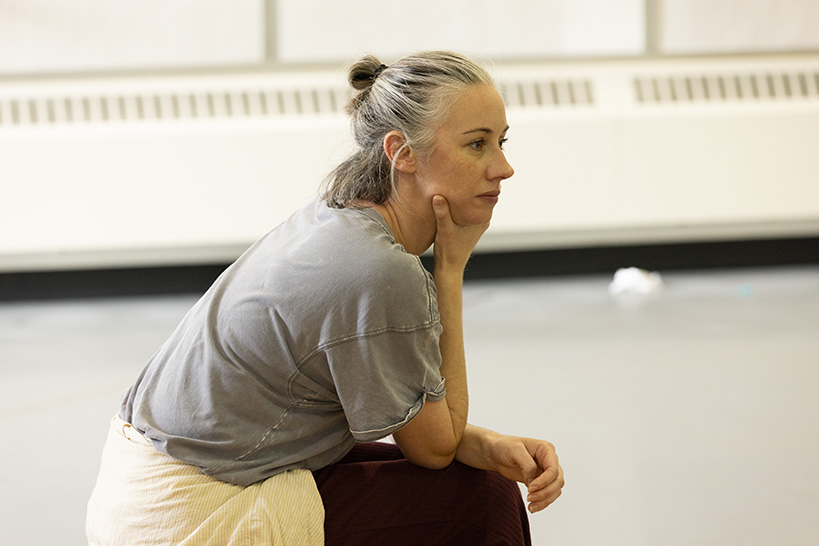 What was your path to becoming a choreographer?
It was kind of accidental. I was in the process of retiring from dance, and I was doing some project-based work in San Francisco. The choreographer was always late to rehearsal, and at the time I had a young daughter who I could only be away from for a short while, so it was valuable time that I felt was being wasted. My dance partner said, "Well, why don't we just choreograph something? Let's just use the time." I ended up taking over and creating a solo for him, and from there I was given other commissions.
What are the similarities and differences of ballet in Australia and ballet in the United States?
In Australia there are a lot less people and less companies. There's beauty in that, but also challenges. When I was exposed to the American way of moving, it seemed completely different. The biggest difference I think is fearlessness: there's an energy and an excitement to how American dancers move, and I was really drawn to that. Australia is influenced by the British way of dancing, from the Royal Academy of Dance and the purity of that movement. There is so much gorgeousness in that way of moving, but I was really drawn to almost the recklessness of the American way of moving.
Where do you draw inspiration from?
Anything and everything. It can be a picture, it can be music, it can be a quote, it can be a podcast, it could be anything. And I don't really know what it will be. I don't necessarily seek it out, it just kind of happens. Once I have that seed, one thing that I can draw upon, then things start to fall into place pretty quickly. But it's never the same for each piece. It's always something different.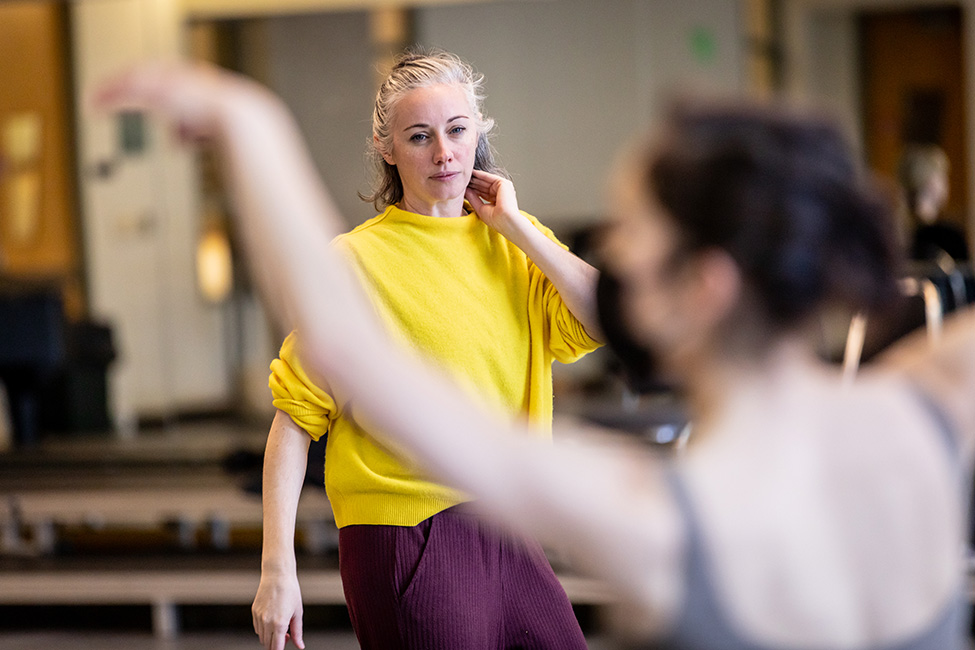 Who are some choreographers that inspire you?
So many! Mats Ek, Jiří Kylián, of course, Christopher Wheeldon, Martha Graham. All for different reasons. Paul Lightfoot, Sol Leon, Crystal Pite, the list goes on and on and on. It might be for one really specific thing like what they do with floor work or it could be the use of breath in the movement. It's all very specific elements of their work that I feel really inspired by.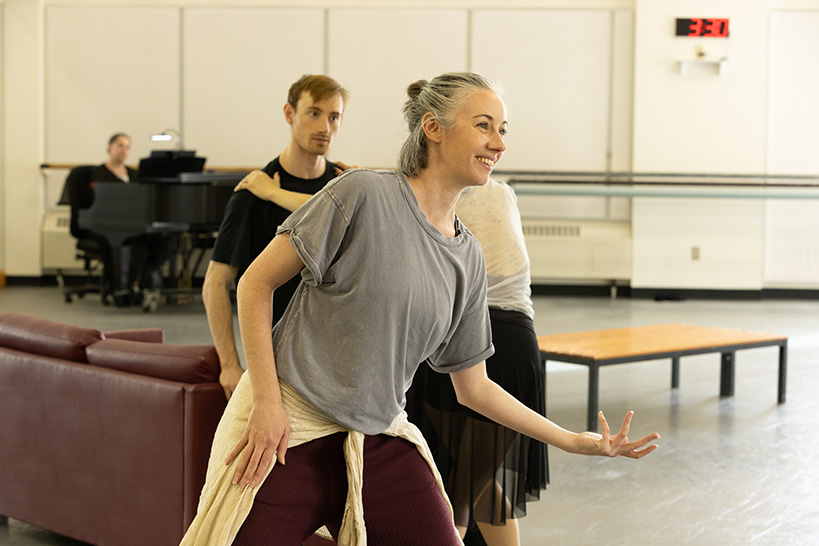 What excites you about ballet right now?
I think the definition of ballet is changing. What people in general expect from ballet is very different from what we're doing on stage right now. We're drawing upon so many different styles of dance from hip hop to contemporary, to tap to ballroom, putting those styles in one big giant pot and mixing it up. Ballet dancers now are very different from ballet dancers even 10 years ago. They're so versatile, and that's really exciting to me.
What are you reading/watching/listening to right now?
I just finished an easy book called The Paris Apartment. At the moment, my days and brain are pretty full, so I just need something to switch off with. I'm watching Physical on Apple TV with Rose Byrne because she's Australian. My days outside of the studio and the office there's not much energy left. I spend every weekend going back and forth from San Francisco to Portland, because my family's still in San Francisco.
You can see Dani's new work The Window at PNB's LOVE & LOSS program running November 3 – 12, 2023.
Photo credits: Featured Image – Dani Rowe, photo © Kenneth Dixon. Dani Rowe in rehearsal, photo © Noel Pederson. Dani Rowe in rehearsal, photo © Lindsay Thomas. Dani Rowe in rehearsal with James Kirby Rogers and Elizabeth Murphy, photo © Noel Pederson.