Eric Hipolito Jr. is from Seattle, WA. He trained on scholarship at Pacific Northwest Ballet School, beginning as a DanceChance student. He attended summer courses at San Francisco Ballet School, the School of American Ballet, Houston Ballet, and PNB School and participated in the PNB School exchange with the Royal Danish Ballet. He has received scholarships and awards from the Jerome Robbins Foundation, the National Foundation for Advancement in the Arts, and he was a 2010 nominee for the Princess Grace Award in Dance. Mr. Hipolito joined Pacific Northwest Ballet as a corps de ballet dancer from 2008-2015, becoming the first Pacific Northwest Ballet DanceChance student to join the company. He danced with Ballet Arizona from 2015-2018, performing numerous principal roles. He taught for the Ballet Clinic and was the Men's Program Director for A Ballet Education in Phoenix, Arizona. Mr. Hipolito recently graduated with a B.A. in Business Management from Arizona State University. PNB School is pleased to welcome him back as a faculty member in the fall of 2022!
What levels and classes are you teaching at PNB School?
This year my primary levels are DanceChance II, Level I, Level IV, Level VIII, and Professional Division.
Can you share favorite memories or memorable moments from your time dancing professionally? Either with PNB or elsewhere.
One of my favorite moments was performing the role of Prince in PNB's Sendak and Stowell Nutcracker. Nutcracker is so special because it is often many people's first  ballet, either watching or performing. I've watched so many greats perform the iconic role, it was fun to flip the script. I distinctly remember walking back to my apartment after the show and thinking to myself, "Wow, I just did that!"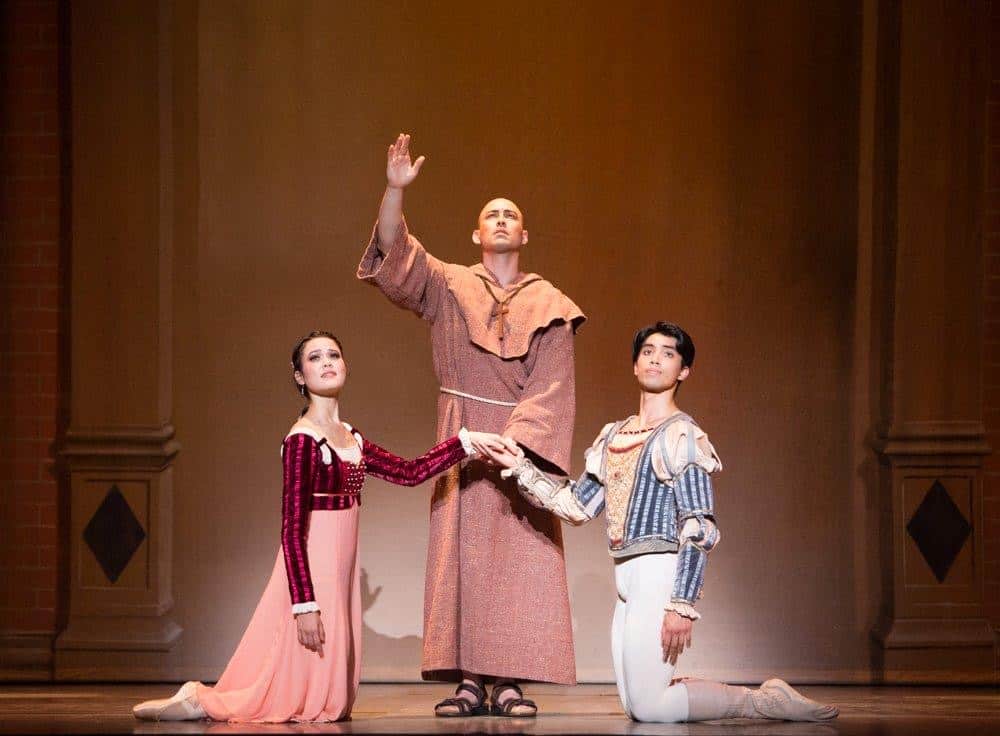 What was your favorite role as a dancer?
Two roles really stand out in my career. Romeo in Ib Andersen's Romeo & Juliet and Jiri Kylian's Petite Mort. 
How has ballet instruction or your approach to teaching changed over your career? What has remained the same?
My passion for the art and the work ethic is unrelenting and will never change. I am pretty old school when it comes to those types of things because as a teacher, that is not something you can teach.
I have always had a fascination with anatomy and how the body works. I began implementing a more scientific approach when teaching students proper ballet technique. It's easy to say, "Lift your leg higher." I'm more interested in the "How."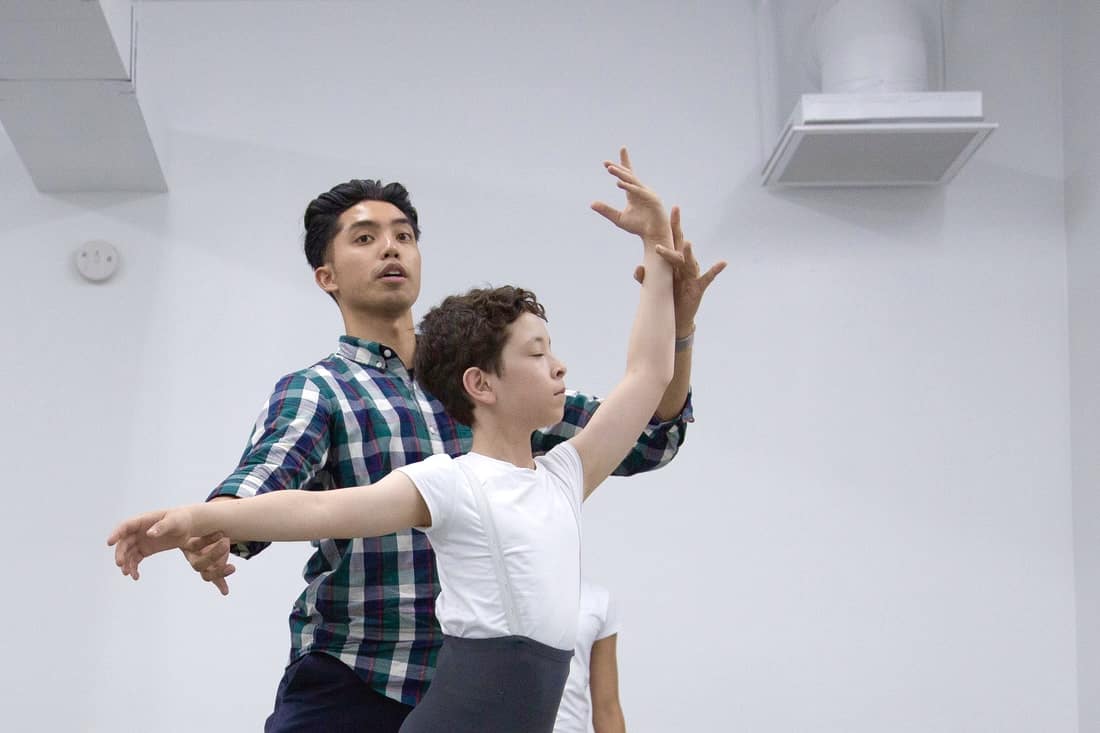 What is your non-ballet life like? You can tell us about your family and home life, places you like to travel, etc.
I'm pretty outdoorsy, so I like going on hikes and bike rides. This summer, I moved back to the PNW from Arizona and on the drive, I spent a few nights in Mt. Shasta and Mt. St. Helens which was great! I'm also finishing up a degree in Business Management so when I'm not in the studio, I typically have my nose buried in a textbook.
What are you looking forward to most about returning to PNB?
I'm most excited with sharing all my knowledge and experience I've gained through the years with the next generation of ballet dancers. Coming into the studios, hearing the pianist play live music, and supporting the student's progress each day is so special.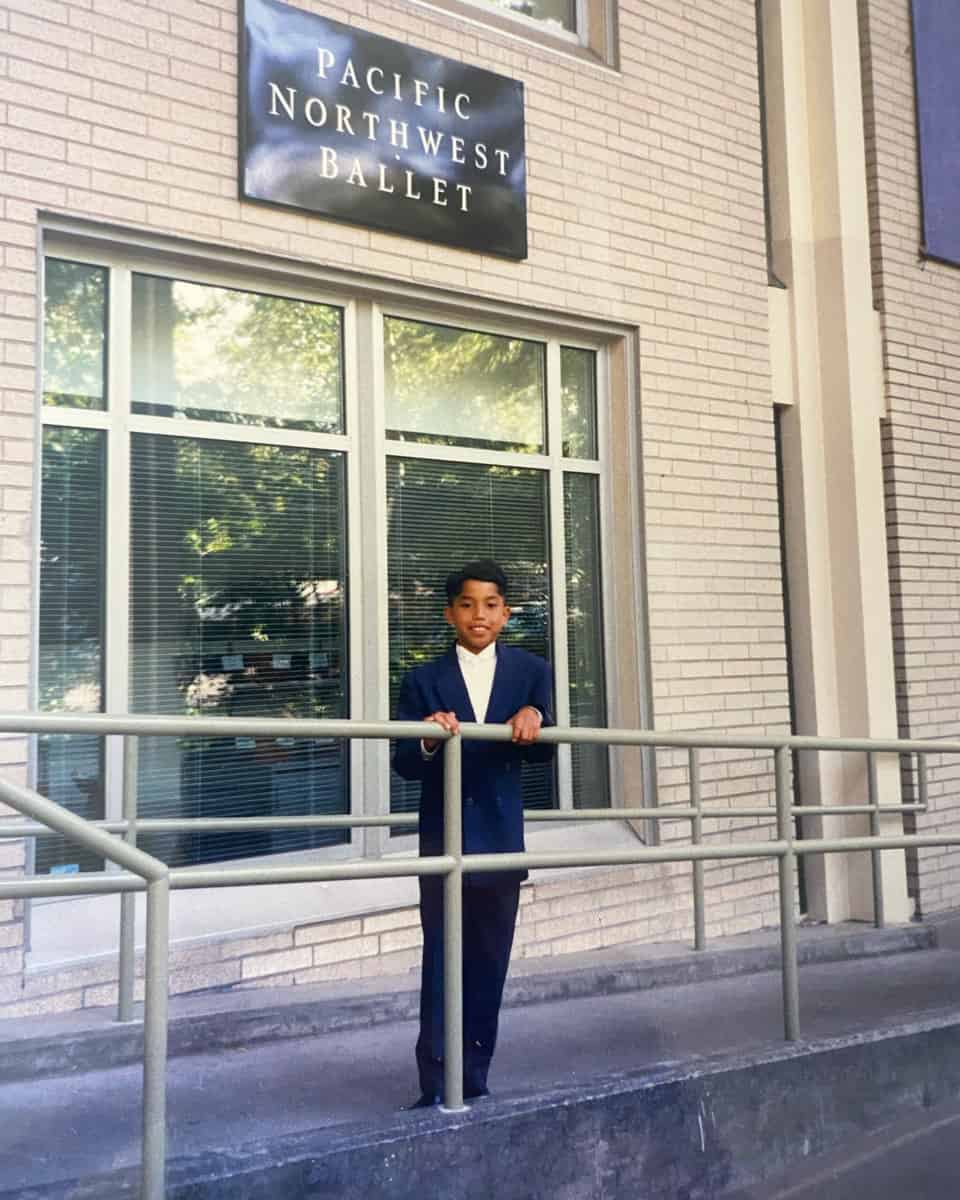 What are you currently listening to, reading, and/or watching?
Right now, I am really into HBO's House of the Dragon. I loved George R.R. Martin's A Song of Ice and Fire and the show is produced so brilliantly. I'm probably even more excited about the Seattle Mariners chase for a Wildcard spot. I've been a M's fan my whole life, I think it's about time!
What advice would you give your 13-year-old self?
Set a goal, make a plan, and do it! 
Featured photo: Eric Hipolito Jr. in class with students.
Photos: Mr. Hipolito (right) with Ballet Arizona dancers in Ib Anderson's Romeo & Juliet. Mr. Hipolito with Rachel Foster in the Sendak and Stowell Nutcracker, photo © Angela Sterling. Mr. Hipolito with a student. Mr. Hipolito as a student outside PNB's Phelps Center. Photos courtesy of Mr. Hipolito unless otherwise noted.