Where are the Best Seats? How to pick where to sit in McCaw Hall
When preparing to go to the ballet, one of the most important questions you can ask is "Where are the best seats in the theatre?" As you can imagine, there is no one-size fits all answer to this question. The perfect seat for someone who is tall is different than the perfect seat for a kiddo. Whatever your needs, PNB's resident seating experts, the box-office team, are here to answer all your seating questions!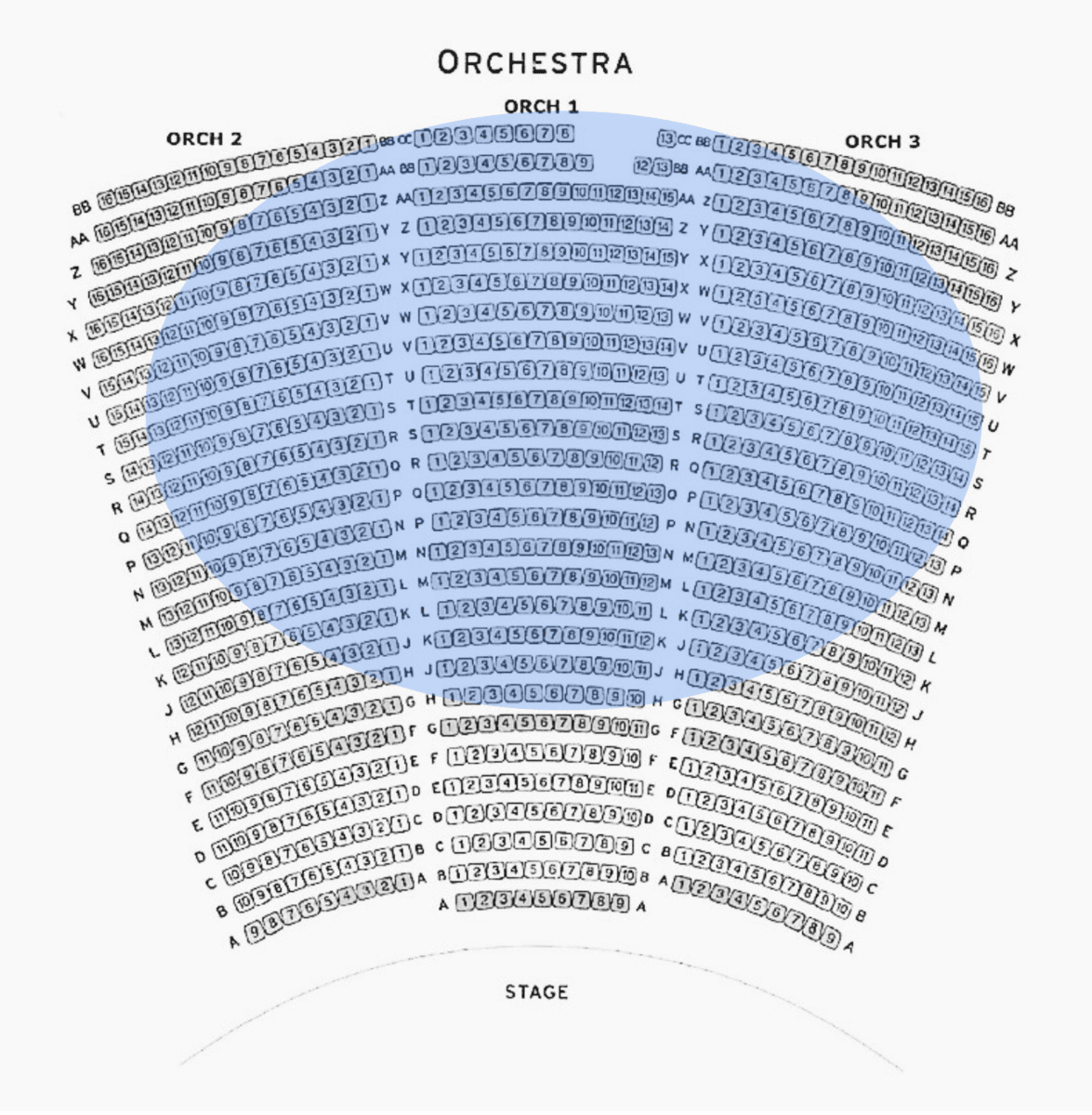 Best for Short Folks
Wondering "What are the best seats for short folks?" Amanda Mulvihill, the Patron Services Manager here at PNB, encourages you to steer clear of the front of the Orchestra. She says, "Rows A through G on the main floor are flat, so sometimes it's difficult to see the stage depending on the patron in front of you. The floor starts to rake after Row G so I would recommend sitting behind Row G for the best experience." For folks who want a little height advantage, Amanda also recommends seats in Gallery Upper, First Tier, and Second Tier. These sections offer stadium-style seating, with each row more elevated than the last. Although these sections are further away from the stage than anything in the Orchestra, they allow you to see over other people's heads with ease!
Best to See the Orchestra
Some PNB patrons are just as interested in our world-class orchestra as our dancers. Patron Services Representative Shae Wirth is here to help if you're wondering "Where are the best seats to see the orchestra as well as the dancers?" He recommends a top-down view. "For those especially keen on watching the orchestra's every move, the First or Second-Tier Boxes (especially boxes A, E, AA, or EE) would give patrons a unique top-down experience of all the musicians and conductor while remaining close to the action on stage."
Best Value Seats
A question the box office gets frequently is "Where are the best value seats?" Oleander Lewis, Lead Patron Service Representative, recommends the center section of the Second Tier. In their words, "These include our lowest-cost seats and still deliver a great view!" Some patrons worry that the second tier is too far back, but as Amanda says "McCaw Hall was designed for ballet and opera so there isn't really a bad seat in the house per se." Being further back in McCaw Hall is often better than being very close.

Best for Kids
Going to the ballet can be a magical experience for children! When family-friendly shows like The Nutcracker or Harold and the Purple Crayon go on sale, the box office gets lots of calls from parents wondering "Where are the best seats for kids?" Our Group Sales Manager Julie Jamieson is quick to recommend Gallery Upper. "Gallery Upper seats are a lot of fun for kids because they can see all the details of what's happening on stage," says Julie. The Gallery seats in McCaw Hall start on the main floor and slope up to meet the First Tier. This means that in the Gallery you can get as close to the stage as anywhere on the main floor while still getting elevation that makes it easier to see over people's heads. Gallery seats are towards the side of the theatre though, so aim for seats 1 and 2 in your row to get as close to the center as possible!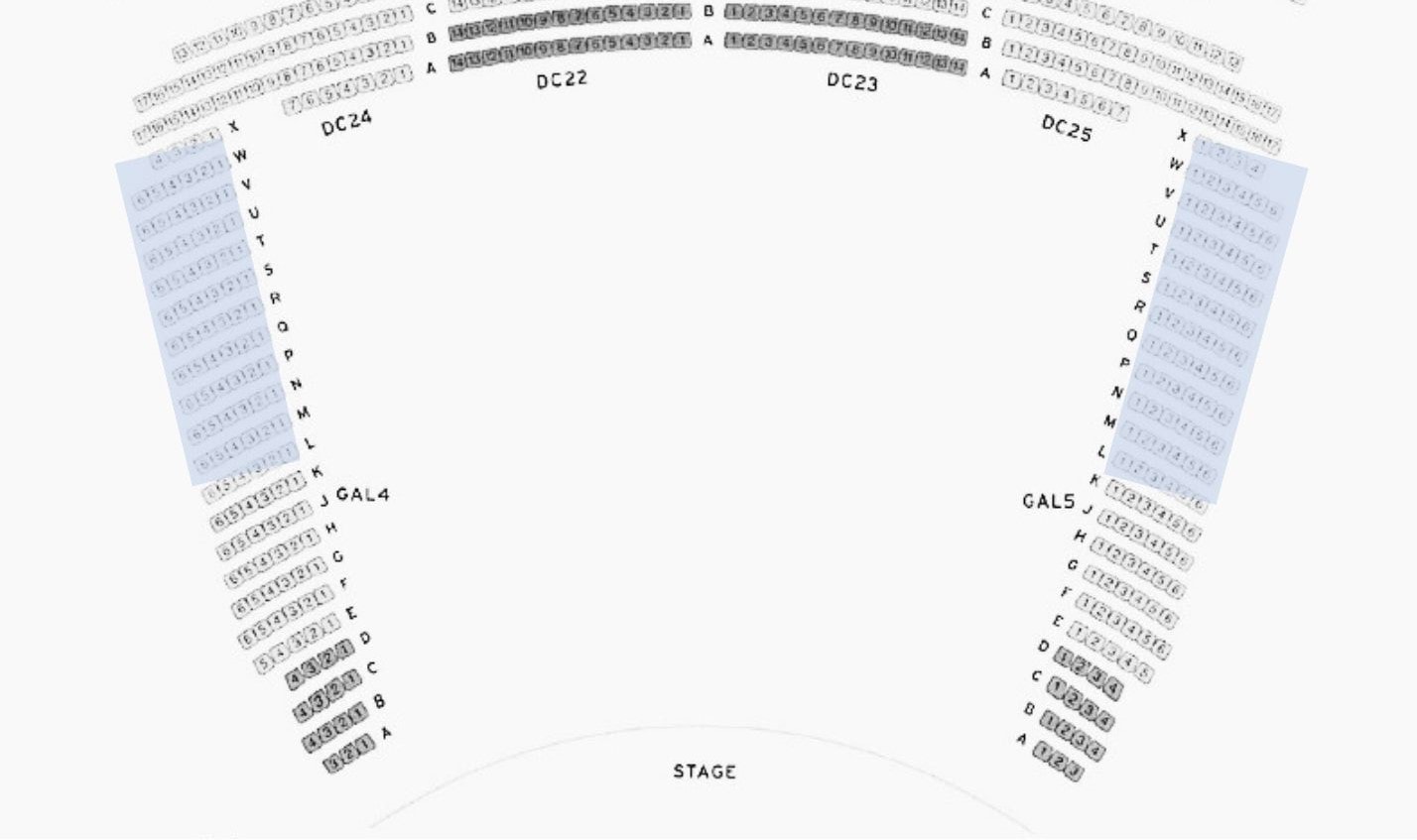 Best Accessible Seats
McCaw Hall offers accessible seating at every level of the theatre. Wondering which ADA seats are the best though? Patron Experience Manager Max Frauel is confident that anyone can enjoy the ballet from any of McCaw's accessible seats. He says, "First and foremost I'm always going to tell someone to stay within their budget. Having said that….. I think our options in the Dress Circle will probably be the most desired spots. And the great thing about that area is we have three different options there at different prices. All of these seats would offer a great view and would be my first recommendation." Another perk of Dress Circle seats is "unlike the Orchestra seating or the First Tier, the ADA seats here are not under an overhang. They also are really about as close to the stage as one can get in an accessible area." The best (and most expensive) seats in Dress Circle are smack dab center in the theatre, but you can choose seats in DC 24 or 25 which are a little less central and less expensive. You can save a little more by choosing seats on the outside aisle of DC 25, which is located towards the side of the theatre. Any of these Dress Circle seats would be a great option!

Best Seat for Contemporary Ballet vs Story Ballet
Even different ballets can call for different seats! If it's your first time seeing a ballet and you're wondering what seats to get, it's wise to consider what type of ballet you're seeing. Wondering "What should I consider when choosing seats for a story ballet versus a more modern one?" Julia Gyory, Patron Services Representative, is here to help. For contemporary repertoire like The Seasons' Canon Julia prefers to be close to the action. "Seeing the dancers' expressions and effort, being close enough to hear their breathing, it makes me feel more connected to the dance!" For more elaborate story ballets like Swan Lake, Julia likes to be a little further back from the stage. "I LOVE to see the full set and larger group dances easily, and I feel I get that from a higher vantage point." Oleander has a different perspective though. They say, "Most shows I like the Dress Circle near the center, you can see everything from there! If a show has really cool costumes (like many story ballets), I do like about halfway back in the center of Orchestra to get that look at the detail."
Everyone has different seating needs and preferences. Even the box office can't agree on a favorite seat (although most do prefer midway back in the Orchestra or the center of Dress Circle). Like Amanda says, "Seating is truly a matter of preference at McCaw Hall. If you've never been to the theater before I would recommend reaching out to our Patron Services Team via phone or email. We're very familiar with the theater and happy to walk you through the different seating options." 
Still need help picking the perfect seats? Call the box office at 206-441-2424 or email them at tickets@pnb.org for expert advice!
Featured Photo: McCaw Hall, photo © Shelly Oberman