PNB is thrilled to welcome participants back to in-person classes!
STG Dance for PD® classes are offered free of charge to participants with Parkinson's disease and their care partners.
Location
PNB's Francia Russell Center
1611 136th Pl NE
Bellevue, WA 98005
425.451.1241
Days & Times
Mondays from 11:00am -12:30pm
Session Dates
Winter Session
1/9/23 – 3/13/23 (no class on 1/16 or 2/20)
Spring Session
4/3/23 – 5/22/23
Summer Session
7/10/23 – 7/31/23
In collaboration with Seattle Theatre Group, Dance for PD® offers internationally-acclaimed dance classes for people with Parkinson's disease and their care partners. Classes are taught by professional teaching artists and accompanied by dance musicians and explore movement in a creative, joyful and stimulating manner. Drop ins are welcome and classes are always free!
Each eight-week series of classes, uses dance, live music, and community in a safe and creative environment to support students in developing artistry and grace while addressing such PD-specific concerns as balance, flexibility, coordination, isolation, and gait. Working with professional dancers and teaching artists trained in the Dance for PD® method, participants are inspired to explore movement and music in ways that are refreshing, enjoyable, and stimulating. Whether seated or standing, people with Parkinson's disease will enjoy this creative and welcoming class that is open to all abilities and mobility of movement. Live music is used to enhance the positive experience this class brings to participants and all involved. No dance experience or diagnosis of Parkinson's disease is required to participate.
STG Dance for PD® classes are based on the Dance for PD® method developed by Mark Morris Dance Group and Brooklyn Parkinson Group. The Dance for PD® method is built on the idea that professionally trained dancers are movement experts whose knowledge is useful to persons with Parkinson's disease. Dancers know about stretching and strengthening muscles, about balance and rhythm, and they know how powerfully dance concentrates the mind, body, and emotion on movement.
Why Dance for PD®?
Dance develops flexibility
Dance is first and foremost a stimulating mental activity that connects mind to body.
Dance breaks isolation.
Dance invokes imagery in the service of graceful movement.
Dance focuses attention on eyes, ears, and touch as tools to assist movement and balance.
Dance increases awareness of where all parts of the body are in space.
Dance tells stories.
Dance sparks creativity.
The basis of dance is rhythm.
The essence of dance is joy.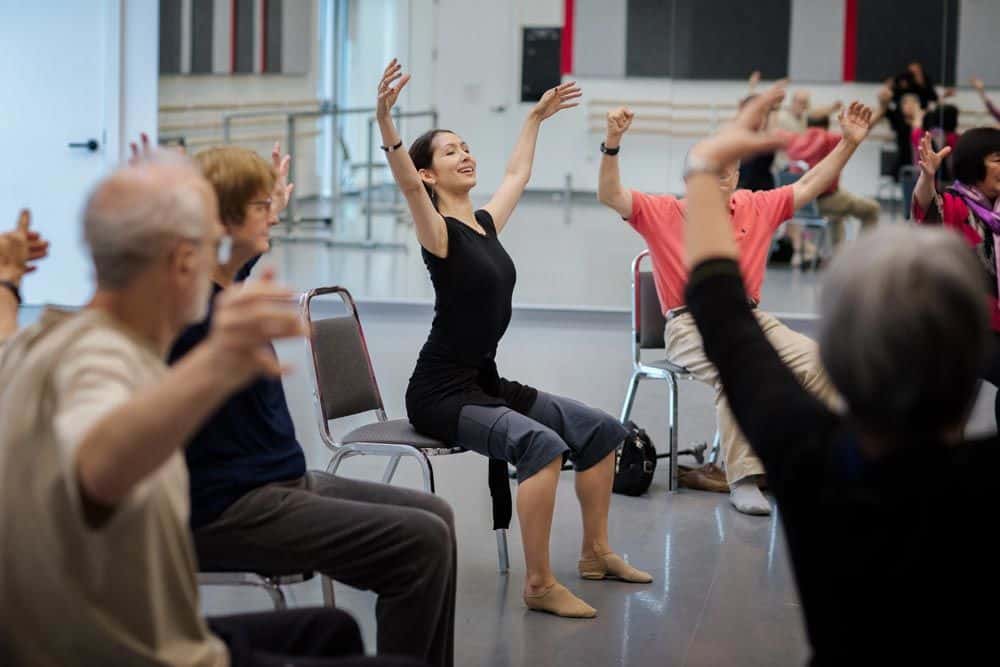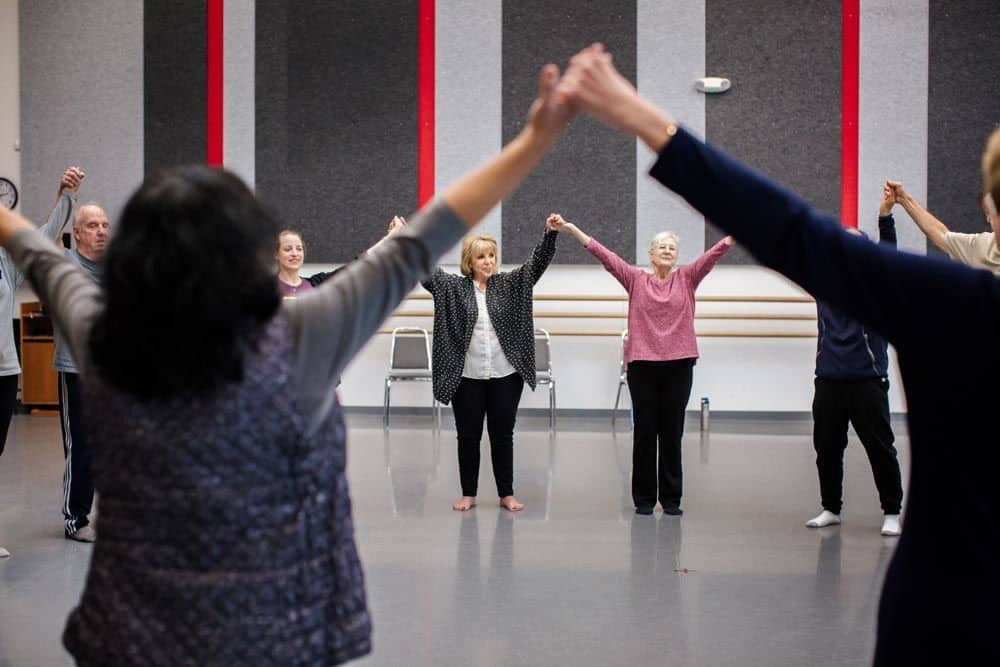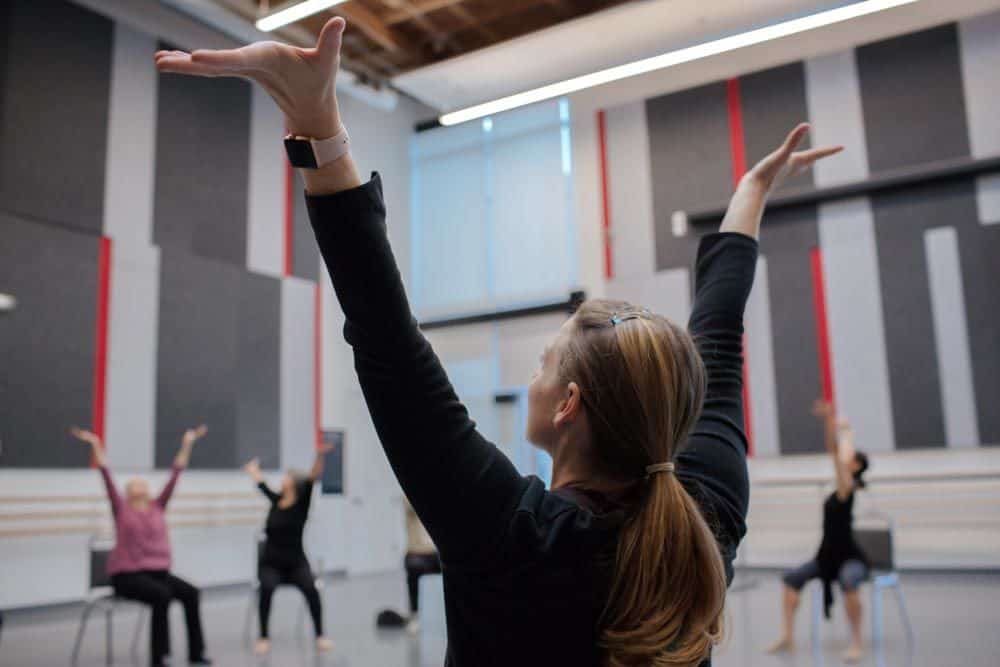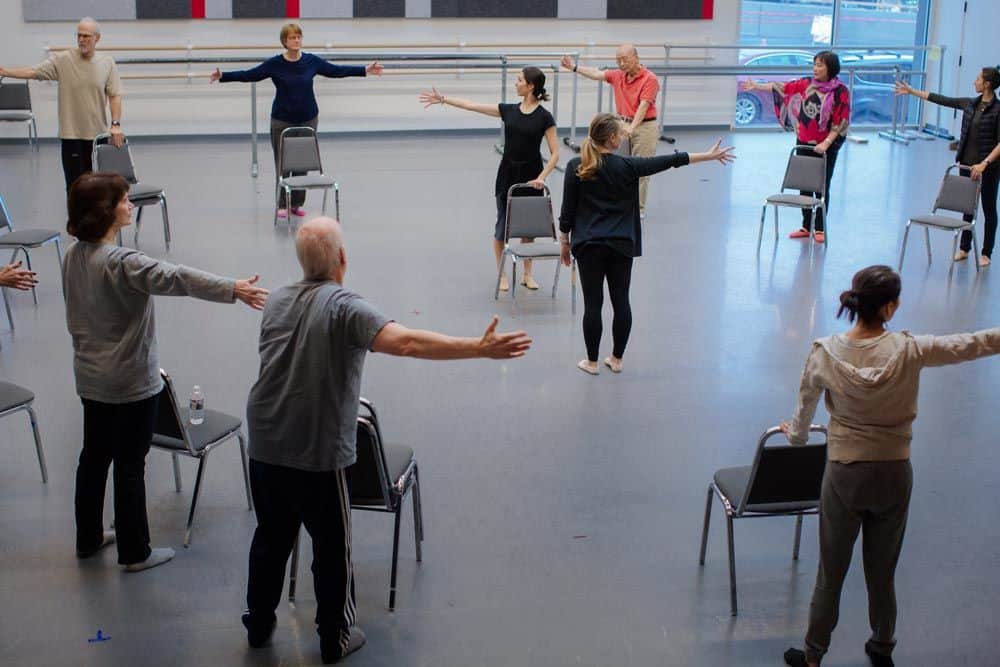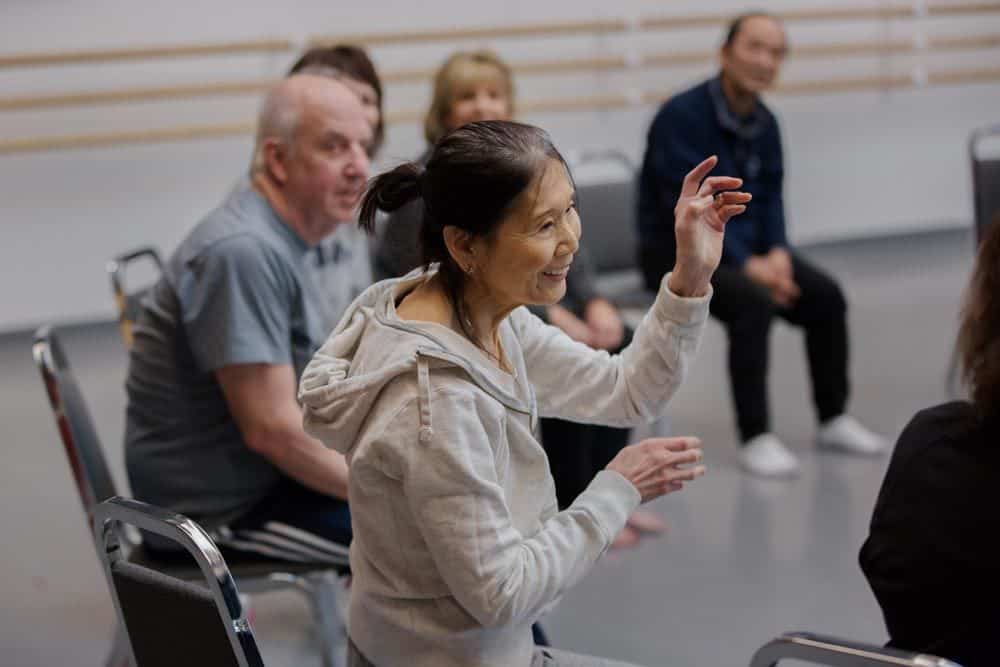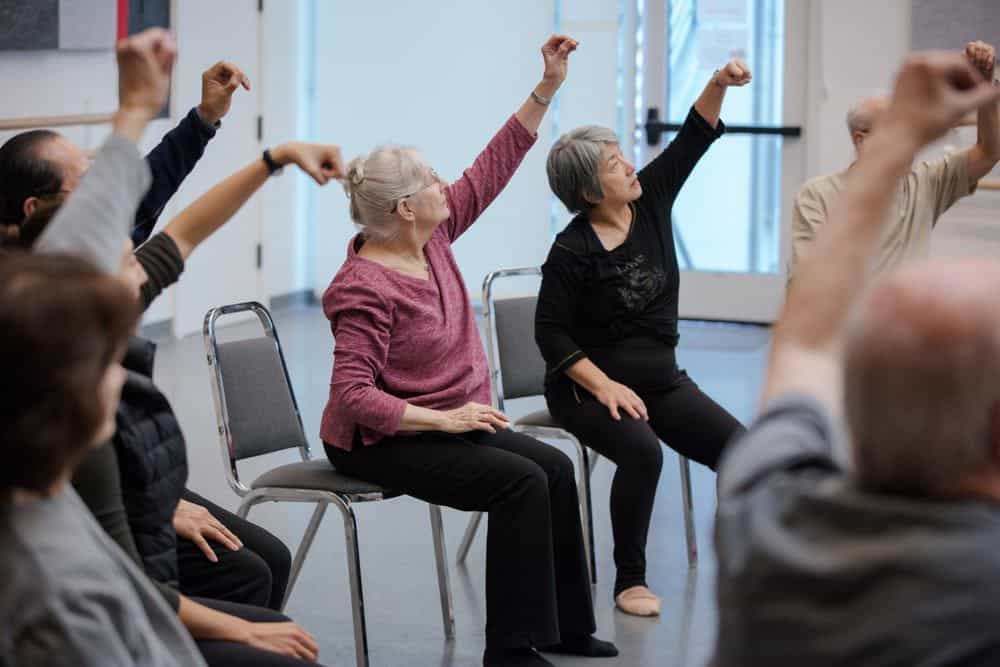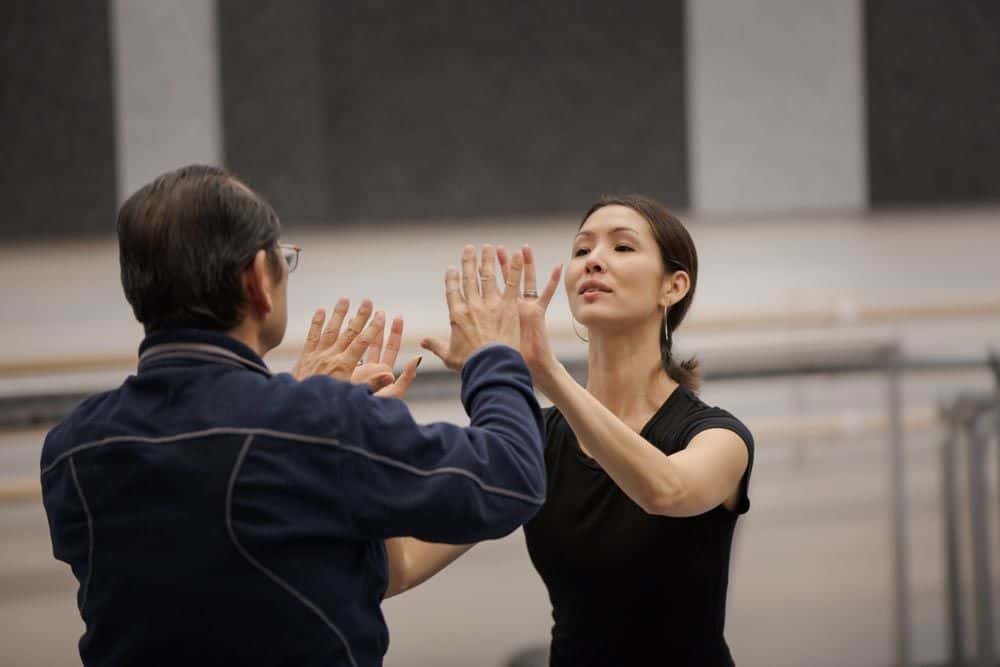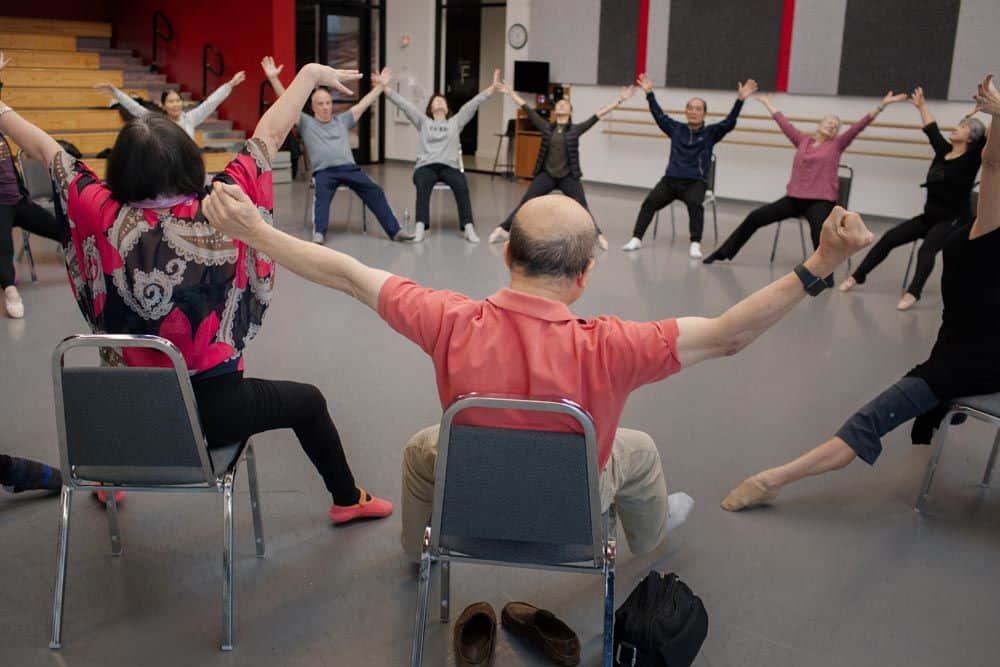 Want to help? Making a donation is easy!
If you are an individual who would like to support this program with a donation, you can do so easily by clicking here or texting "danceforpd" to 206-207-8005.
Corporate Partners
If you are a business interested in partnering with PNB on our Dance for PD® programming, please contact Nicole Frederiksen, Corporate Relations Manager, at 206.441.3571 or nfrederiksen@pnb.org.
More Information
Please contact: STG Dance for PD® Program Manager at Shawn Roberts at 206-518-5232 or shawnr@stgpresents.org.