PNB's Career Transition Program for Dancers
"With the support of Second Stage, I have been able to continue growing as a student, teacher, artist, and human person. I am beyond grateful and honored to be a part of this program. "
Leah Terada, PNB Dancer
Conceived in 1999, Second Stage is a multi-faceted career transition program created by PNB dancers, Trustees, and volunteers to support the dancers you see on stage in achieving their goals following a career in dance. Second Stage resources allow dancers to take classes, access mentors and career counseling, and receive grants. Funding from fans like you has built the Second Stage program, making it possible for PNB dancers to become Pilates instructors, real estate agents, interior designers, small business owners, medical students, and law students.
"Truthfully, all of my classes have been deeply impactful as to how I see and relate to the world around me, and how I process that information through my artwork. I am so grateful for this opportunity to continue to learn while still doing what I love so much: dance."
– Miles Pertl, PNB Dancer
In addition to providing grants for online learning, university, and community college support, Second Stage developed a partnership with Seattle University in 2003. SU offers PNB dancers college courses at times that work with their busy schedules. The SU partnership teaches academic skills, but perhaps more importantly, demonstrates to the dancers that they are indeed multi-talented individuals capable of diverse achievements on and off the stage. This knowledge provides hope for their future after dance and enriches their lives as dancers today.
The past nineteen years have been remarkably successful for Second Stage. In 1999, only a handful of dancers actively planned their career after dance. Since that time, Second Stage has provided more than $950,000 in grants to dancers and generous donors have contributed over $1,135,000 in support of the program.
"The classes and internships that I completed in pursuit of this degree prepared me for life after dance by offering new perspectives, introducing new ideas, honing my critical thinking and providing me with new, non-dance skills. I am extremely grateful for the support of Second Stage, which encouraged me to look toward the future while making the steps to manifest that future much more financially feasible!"
– Benjamin Griffiths, former PNB Dancer
"Many of the experiences I had as a dancer led me to my career as a social worker. I took inventory of the struggles I experienced as a dancer and gained a new perspective in my training of human behavior. For me, it was much easier to gain perspective outside of the studio. Now I have the opportunity to connect what is happening in the ballet culture for dancers and provide new alternatives for some of the mental stressors that dancers encounter."
– Josh Spell, former PNB Dancer & Consulting Therapist for PNB School
"While the notion is changing, there are often too many barriers of entry for a dancer to pursue higher education, and explore other passions. Time, accessibility, and of course, expense are all hurdles. Dancers are exceptional in reaching personal goals through cultivated grit, dedication, and determination; but before anyone can aim for a goal, one must feel like that goal is attainable. That is why there is a real need for programs like Second Stage. "
– Leta Biasucci, PNB Dancer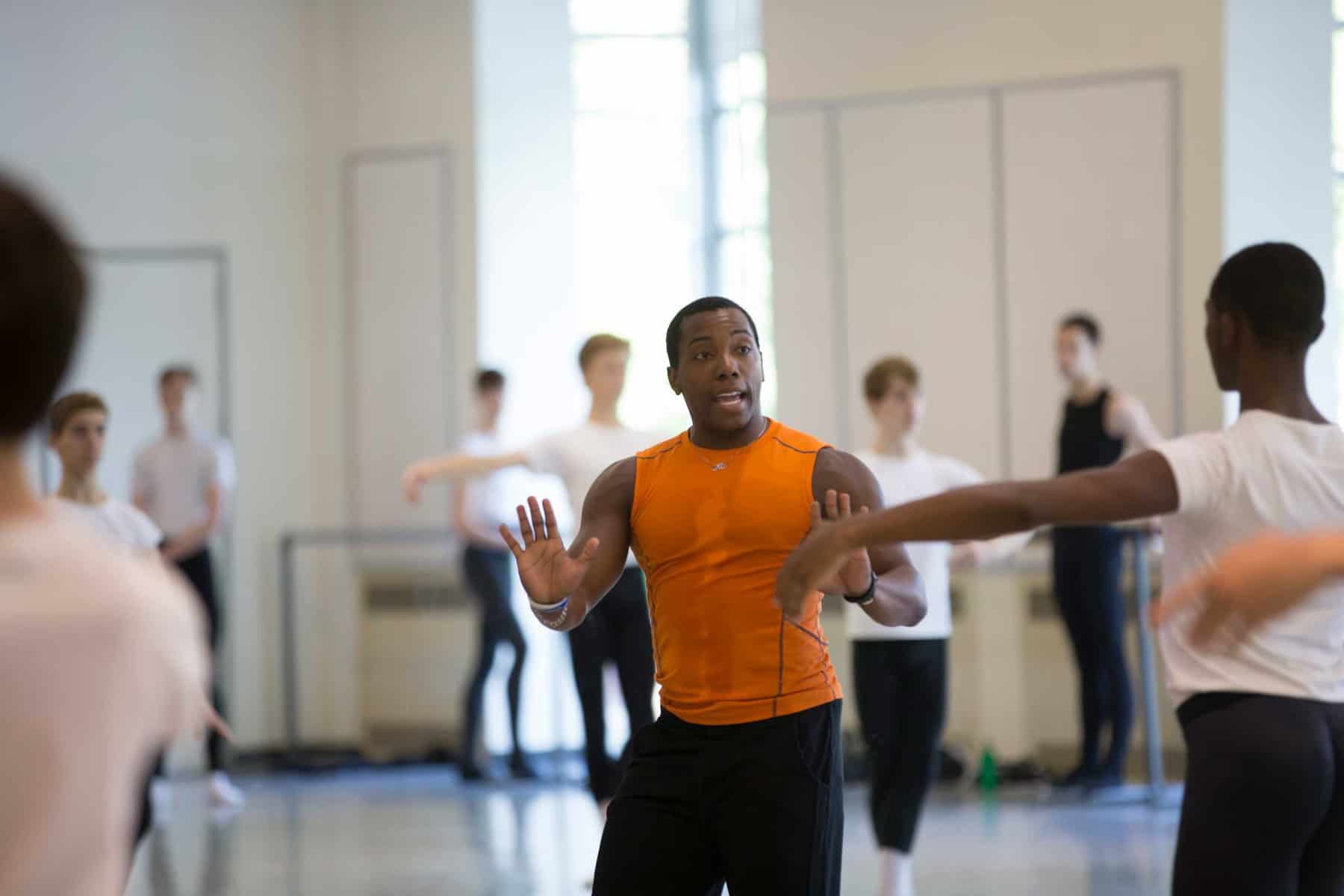 "As a young dancer I always knew I wanted to pursue higher education. However, I also knew I wanted a full career as a ballet dancer. Access to top tier education and pursuing my dreams of dance all rolled into a neat package was a definitely a no-brainer for me. "
– Kiyon Ross, Former PNB Dancer & Director of Company Operations
"PNB's second stage program has helped my company Jordan Samuel Fragrances become a reality. The program afforded me the ability to get my company name trademarked and purchase the high-quality oils used in my aromas. I couldn't have done it without Second Stage!"
– Jordan Pacitti, Former PNB Dancer and Owner of Jordan Samuel Fragrances
"The Second Stage/Seattle University program has given me the confidence to enter the collegiate world and the chance to explore my options for a career outside ballet. Now that I'm retired, my transition to my next stage has not been overwhelming; instead, I feel equipped with the tools to lead me to success off the stage. Second Stage has opened a door of endless opportunities for me."
– Melanie Skinner, Former PNB Dancer
"I believe dancers are ideal students. Academics are about discipline and working hard to achieve a goal, as in dance. Incorporating something else in my life, something new like university classes is perfect for me to take my mind away from the pressures of training and rehearsal, while the class-work, writing poetry, and completing assignments, develop another dimension of myself as a person."
– Carrie Imler, Former PNB Dancer
The documents below are intended only for PNB dancers and current Second Stage participants and are password protected. If you have any questions or would like more information, please contact Terrie Flaming at TFlaming@pnb.org.