I.D.E.A. Commitments
Throughout PNB's history, we have understood the importance of how classical arts organizations show up in, and for, their communities. Since 2014, PNB has moved this commitment front and center, dedicating more time and resources to ensure a more inclusive, diverse, equitable, and accessible PNB and ballet field.
Click here to read about PNB's commitment to racial equity.
PNB acknowledges ballet's historical disparities and unequal opportunities for people of color. PNB is committed to building a fully inclusive, anti-racist, multicultural organization, and creating space for shifting perspectives that reflect our industry's continual growth.
PNB recognizes that diversity and diverse perspectives are powerful drivers of creativity, innovation, and evolution within classical ballet. PNB aims to channel the vast creative resources within our organization in creating an environment that fosters inclusivity and advancement, both at PNB and the ballet world at large.
PNB embraces the following commitments:
In alliance with the City of Seattle's Race and Social Justice Initiative, PNB commits to leading with race in order to address the historical and structural oppression faced by people of color in the arts.
PNB commits to utilizing its Inclusion, Diversity, Equity and Accessibility (I.D.E.A.) Committee to promote inclusivity and equitable practices throughout all facets of the organization.
PNB commits to continually assessing our hiring practices and internal policies using a racial equity lens with the ultimate goal of attracting more diverse individuals to the organization and integrating more diverse perspectives across all departments and leadership levels, including the Board of Trustees and Advisory Council.
PNB commits to building PNB artist, board, faculty, staff, student, and volunteer awareness about issues relating to race and other forms of diversity.
PNB commits to facilitating training and promoting other opportunities for continuing education for all artists, board, faculty, and staff relating to equity, race, and other forms of diversity, access, and inclusion.
PNB commits to ensuring our artistic output is reflective of our community and our goals surrounding our I.D.E.A. work.
PNB commits to cultivating authentic relationships and engagement with under-invited and under-served communities throughout the greater Seattle region.
PNB commits to selecting collaborators, partners, independent contractors, and financial investors whose practices align with PNB's core principles around Inclusion, Diversity, Equity, and Accessibility.
PNB commits to maintaining public transparency via PNB's newsletters, website, and annual reporting.
PNB commits to inviting feedback relating to racial equity initiatives and other IDEA work from artists, board, faculty, staff, student and families, volunteers, audiences, and community partners.
I.D.E.A. Leadership Team & Partnerships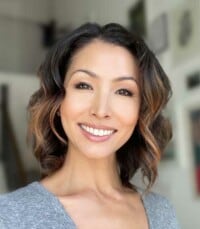 Naomi Glass
I.D.E.A. Committee Co-Lead
Naomi Glass serves PNB in the capacities of DanceChance Manager, PNB School faculty, teaching artist for STG Dance for PD®, and co-lead of PNB's I.D.E.A. Committee. In her first profession, Glass danced for the Houston Ballet for a decade, retiring at Soloist rank. Glass' favorite performing experiences include roles within works by Nacho Duato, Jiří Kylián, William Forsythe, Trey McIntyre, and Stanton Welch. A strong believer that dance is for everyone and creativity is inherent in all, Glass has shared her love of movement widely, teaching extensively in every sector, within many organizations across the US. In 2020, Glass was the recipient of the Professor Joan White Award from the Faculty of Education at the Royal Academy of Dance in London for her research work focused upon creativity, expressivity and movement for individuals with Parkinson's disease. Glass holds a Bachelor of Science from the University of Houston and a Master of Arts in Education from the University of Bath, UK.
Kiyon Ross
I.D.E.A. Committee Co-Lead
Kiyon Ross serves Pacific Northwest Ballet as Director of Company Operations. His career in ballet started at Pacific Northwest Ballet as a member of the Corps de Ballet in 2001. He was promoted to Soloist in 2012, and retired from the stage in 2015. Upon retiring, Mr. Ross graduated Summa Cum Laude from Seattle University with a degree in Non-Profit Leadership. From 2015-2019 he taught on the faculty of PNB School, worked with PNB's DanceChance program to bring classical dance training to the students of Seattle Public Schools, and was the program manager of PNB's annual NEXT STEP choreographers' showcase since 2012. An established American choreographer, Mr. Ross was the resident choreographer at Ballet Arkansas between 2015-2018. He has also choreographed for PNB, PNB School, New York Choreographic Institute, Central Pennsylvania Youth Ballet, Cornish College of the Arts, Spectrum Dance Theater, and Atlanta Ballet. He has worked as a stager for Twyla Tharp. As Director of Company Operations, Kiyon works closely with artistic leadership, dancers, and visiting artists on setting the stage for artistic collaborations. He manages all the contracting, negotiations, and scheduling with individuals and work groups, and also oversees tour operations for the Company.
Steve Sneed
Race & Social Justice Consultant
Steve Sneed works closely with Pacific Northwest Ballet leadership and PNB's I.D.E.A. committee as a race and social justice consultant. He has been consulting with PNB since Fall 2020.
Steve began his career at the age of 15 as the Leader of the African Drum and Dance group the Ogundas. For seven years, the group performed at festivals, prisons, colleges, churches and various special events in the State of Washington including CTI Jazz at the Paramount Theatre. He graduated from the University of Washington with a General Studies degree, designing his major which he called, Black Performing Artist. Steve worked as an Equity actor in Seattle, and produced and directed plays in Seattle. As an actor he was nominated for an Emmy Award for his role in the KCTS 9 Drama, Cellar George of which he played the title character.
Steve is semi-retired after 31 years with the City of Seattle, serving 11 years as the Director of the Langston Hughes Center and 20 years as the Managing Artistic Director of Cultural Programs at Seattle Center where he expanded the Festal Cultural Festival program from 11 events to 24 ethnic cultural festivals. For ten years he served as the Co-Lead of the Seattle Center award winning Race and Social Justice Initiative (RSJI) Change Team.
Steve has served two terms as a Washington State Arts Commissioner appointed by Governor Gregoire, a Board member for the local arts organization Central District Forum For Arts and Ideas, founding Co-Chair of the Historic Central Area Arts District, and is currently serving as a board member with Inspire Washington. In 2001, Steve was the Recipient of the Corporate Council for the Arts (now Artsfund) "Unsung Hero Award." In 2017, he was selected as "Man of the Year" by the Fifth District First AME Church of the Pacific Northwest. In 2019, he was given the City of Seattle Leadership in Management award by the Seattle Management Association and the Cultural Custodian Award from the Central District Reunion committee.
In 2014 and 2015 Steve directed the community Black History production, "Can I get a Witness," which involved over 50 cast and crew members and performed to capacity crowds at the Langston Hughes Arts Institute. Steve is the proud dad of six children, six grandchildren and has been married to Vida, his childhood sweetheart, for 40 years.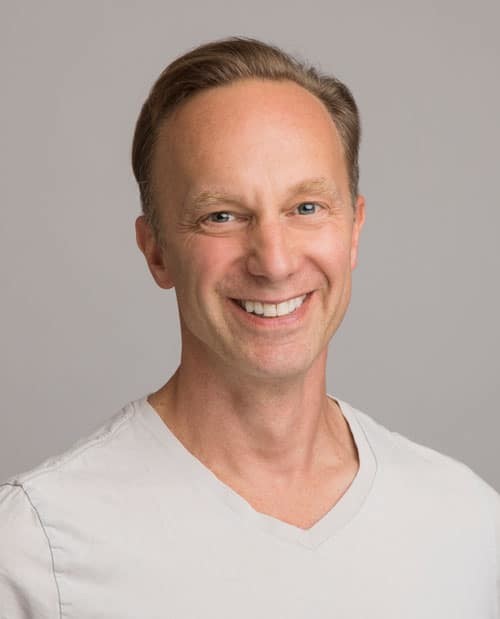 Peter Boal
Governance Committee
Peter Boal was raised in Bedford, New York. At the age of nine, he began studying ballet at the School of American Ballet, the official school of New York City Ballet. Mr. Boal became a member of New York City Ballet's corps de ballet in 1983 and became a principal dancer in 1989. In 2005, he retired from New York City Ballet after a 22-year career with the company. Mr. Boal was also a full-time faculty member at the School of American Ballet from 1997 to 2005. In 2003, he founded Peter Boal and Company, a critically acclaimed chamber ensemble.
Among the many ballets in which Mr. Boal was featured at New York City Ballet are George Balanchine's Agon, Apollo, A Midsummer Night's Dream (Oberon), and Prodigal Son; Jerome Robbins' Dances at a Gathering and Opus 19/The Dreamer; Ulysses Dove's Red Angels; and works by William Forsythe, Peter Martins, Twyla Tharp, and Christopher Wheeldon.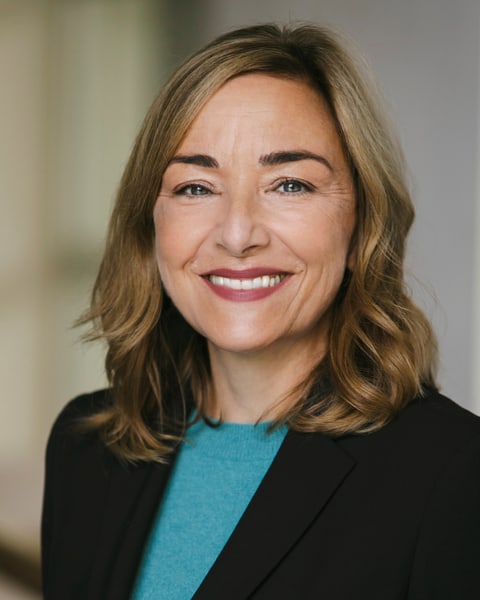 Ellen Walker
Governance Committee
Ellen Walker is in her nineteenth season with Pacific Northwest Ballet, and has served as Executive Director for eight years. Ms. Walker oversaw significant audience development initiatives during her tenure as Director of Marketing & Communications for PNB, with an emphasis since 2009 on the cultivation of new audiences. She was named PNB's Executive Director in July 2014, and now oversees an operating budget of $28 million and a staff of more than 400 full and part-time staff members. Ms. Walker was responsible for managing the relocation of and campaign to fund PNB School's Eastside location, The Francia Russell Center, which opened in 2017.
Prior to joining PNB, Ms. Walker was a marketing and sponsorship consultant to arts and civic organizations in Seattle, and managed numerous projects for Seattle Center and Seattle Center Foundation. From 1988 to 2000 she was Director of Marketing for Seattle Children's Theatre, where she managed successful efforts to triple the size of the audience for this renowned regional theatre serving young people and families. Before stepping into her latest role, Ms. Walker also served on the faculty of Seattle University's MFA Arts Leadership program, teaching arts marketing to a new generation of nonprofit arts leaders.
Ms. Walker serves as Vice President of the Inspire Washington board and is also Secretary and council chair for Dance/USA, the national field service organization. In 2021 she was selected as one of Puget Sound Business Journal's Women of Influence. Ms. Walker is from Seattle, Washington and attended the University of Washington and Trinity College, Dublin.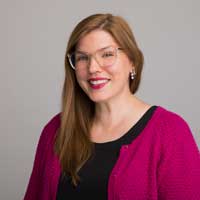 Kristen Ramer Liang
I.D.E.A. Committee Administrative Liaison
Kristen Ramer Liang serves as Executive Assistant to PNB's Executive Director Ellen Walker, as primary liaison to the Governing Board, Advisory Council, and Young Patrons Circle, and as administrative liaison to PNB's internal Inclusion, Diversity, Equity, and Accessibility (IDEA) Committee. Prior to this role, Kristen managed PNB's Wallace Foundation-funded Building Audiences for Sustainability (BAS) initiative from 2015 – 2019, focused on growing PNB's 25-40 year old audience. In 2020 she led the launch of PNB is Listening, a collaborative series between PNB artists and staff that highlights diverse voices in our local community and the larger dance world. Kristen holds a BA in music from the University of Hawaiʻi at Mānoa and an MFA in arts leadership from Seattle University.
We would like to acknowledge that we live, work, and play on the traditional territories of the Coast Salish Peoples and that we occupy this land. This acknowledgement does not take the place of authentic relationships with Indigenous communities, but serves as a first step in honoring the land we are on.