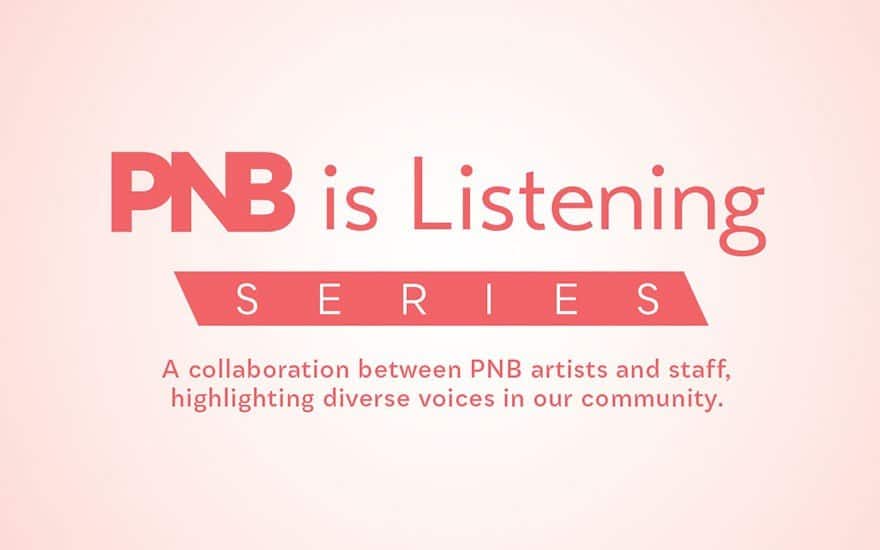 November 2020
PNB choreographer and teacher Eva Stone hosts this panel of female choreographers which includes PNB dancers Amanda Morgan and Leah Terada, as well as PNBS student choreographer Margarita Armas.
Eva Stone received a BFA in Performance and Choreography from Arizona State University. After completing a Master of Arts degree in Choreography and Choreological Studies from the Laban Centre in London, England, she formed The Stone Dance Collective. Eva relocated to Seattle in 1995, re-established her company, and began an extensive teaching and lecturing career throughout the Puget Sound and the US. She is currently on faculty at Spectrum Dance Theater and Pacific Northwest Ballet School, where she initiated New Voices: Choreography and Process for Young Women in Dance. This nationally recognized program is specifically designed to educate and mentor young women into becoming the next generation of female dance makers. Eva also serves as PNB's Next Step Program Coordinator.
In November of 2019 Eva created F O I L, a mainstage work commissioned by PNB that premiered in Locally Sourced and received outstanding critical acclaim. Excerpts of F O I L were also presented as part of PNB's Rep 1 of the 20/21 Digital Season and as part of the Ballet Sun Valley Dance Festival.  Eva's work has also been commissioned by On the Boards, Spectrum Dance Theater, Seattle International Dance Festival, and by dance companies across the US. Eva was commissioned by Pacific Northwest Ballet and Seattle Art Museum to create work for Sculptured Dance, a site-specific dance event at Seattle's Olympic Sculpture Park. Her work has premiered in New York, London, Geneva, Montreal, and St. Petersburg, Russia. Her other projects include assisting Donald Byrd for the Seattle Opera production of Aida, serving as ballet mistress for Twyla Tharp's Sweet Fields for the PNBS Professional Division, and choreographing over 25 award-winning musical theatre productions.  Evastonedance.com
Eva is also the founder, producer, and curator of CHOP SHOP: Bodies of Work, an annual contemporary dance festival that is now celebrating its 14th year and features local, national, and international dance artists. Visit chopshopdance.org for more information.
Born and raised in Miami, Florida, Margarita Armas studied ballet at Artistic Dance Center and Miami City Ballet School.  In 2014, Margarita took a brief break from her ballet training to explore Modern and Contemporary with Marie-Louise Gaschler. She attended summer programs in Miami City Ballet School, Artistic Ballet Theater, Central Pennsylvania Youth Ballet and Pacific Northwest Ballet School. At age 15, Margarita was selected by Miami City Ballet to perform with the company's 2015-2016 Season programs & MCB Tour to New York City and Chicago. Margarita was featured in the second season of the Teen Vogue's Strictly Ballet Series. She was also the recipient of the Silver Award in the 2018 YoungArts Ballet Category. At age 19, she was selected to choreograph for the Guggenheims' Works and Process presentation of Female Choreographers of Color in Ballet with Dance Lab New York in collaboration with the Joyce. Margarita is currently training in Seattle, Washington at the Pacific Northwest Ballet School Professional Division program.
Amanda Morgan is from Tacoma, Washington. She studied at Dance Theatre Northwest and Pacific Northwest Ballet School, and she attended summer courses at Alonzo King LINES Ballet, Boston Ballet School, and the School of American Ballet. She participated in PNB School's exchange with the Palucca University of Dance in Dresden, where she also performed with Dresden Semperoper Ballett. Ms. Morgan joined Pacific Northwest Ballet as an apprentice in 2016 and was promoted to corps de ballet in 2017.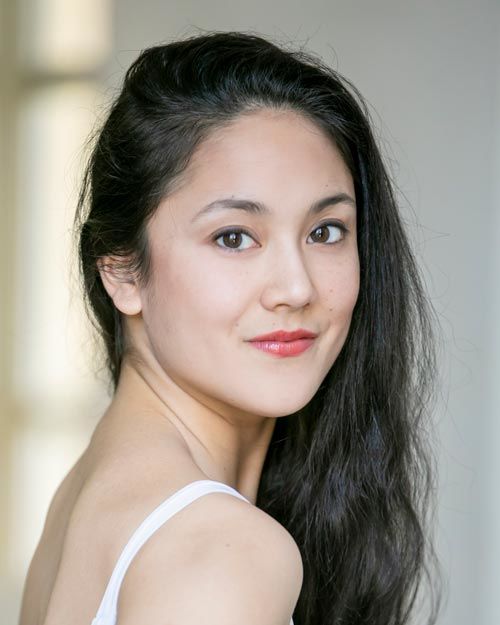 Leah Terada trained as a ballet dancer in Dallas, Texas and New York City before moving to her current home in Seattle. Leah created her first piece, a ten minute classical ballet, while still a student at The School of American Ballet in New York. Since then, she has worked with professional dancers and students alike to create new works and explore new movements. Due to the pandemic, the current medium of her work has shifted away from stage presentations and has moved to dance on film. She is currently creating her fourth commissioned dance film in the period.
July 21, 2020
A Conversation with Donald Byrd: PNB Company Dancer Christopher D'Ariano recently connected with choreographer Donald Byrd to discuss his methods, inspiration, the process of creating Love and Loss for PNB, and his experience as a Black choreographer. Video by Christopher D'Ariano.