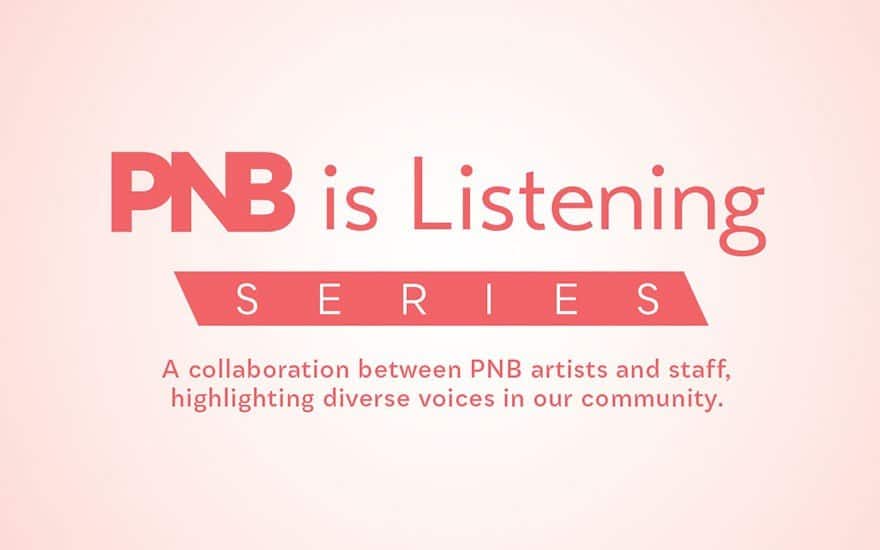 February 2021
Kiyon Ross (you may remember him as Kiyon Gaines, PNB Soloist) has had an illustrious career as a dancer, PNB School faculty member, Next Step Program Manager, and most recently as PNB's Director of Company Operations. Kiyon is also an established American choreographer, having created over 25 works at PNB, Atlanta Ballet, and across the country. As Black History Month 2021 comes to an end, we are celebrating Kiyon's excellence and many contributions to the field of dance. Watch this interview, conducted by his best friend Jonathan Porretta, and find out why Kiyon celebrates his birthday all month long!
December 2020
Wendy Whelan, Aesha Ash, Carla Körbes, Peter Boal, and Christopher D'Ariano speak about the brilliant life and work of Albert Evans in this short documentary. Watch to the end for a full performance of the solo One Body.
July 2020
A Conversation with Donald Byrd: PNB Company Dancer Christopher D'Ariano recently connected with choreographer Donald Byrd to discuss his methods, inspiration, the process of creating Love and Loss for PNB, and his experience as a Black choreographer. Video by Christopher D'Ariano.