By Artistic Director Peter Boal
At about 5'8", Jerome Robbins was a truly towering figure in ballet. I know he was 5'8" because he frequently challenged me to height contests when we'd find ourselves in the same elevator or hallway. Only 5'7" when I first joined New York City Ballet, I managed to crest at 5'9" a few years later. Needless to say, as Jerry shrank, I became the winner. But in reputation, reach, influence, and innovation, few could compare to one of the most beguiling and successful choreographers of the 20th century.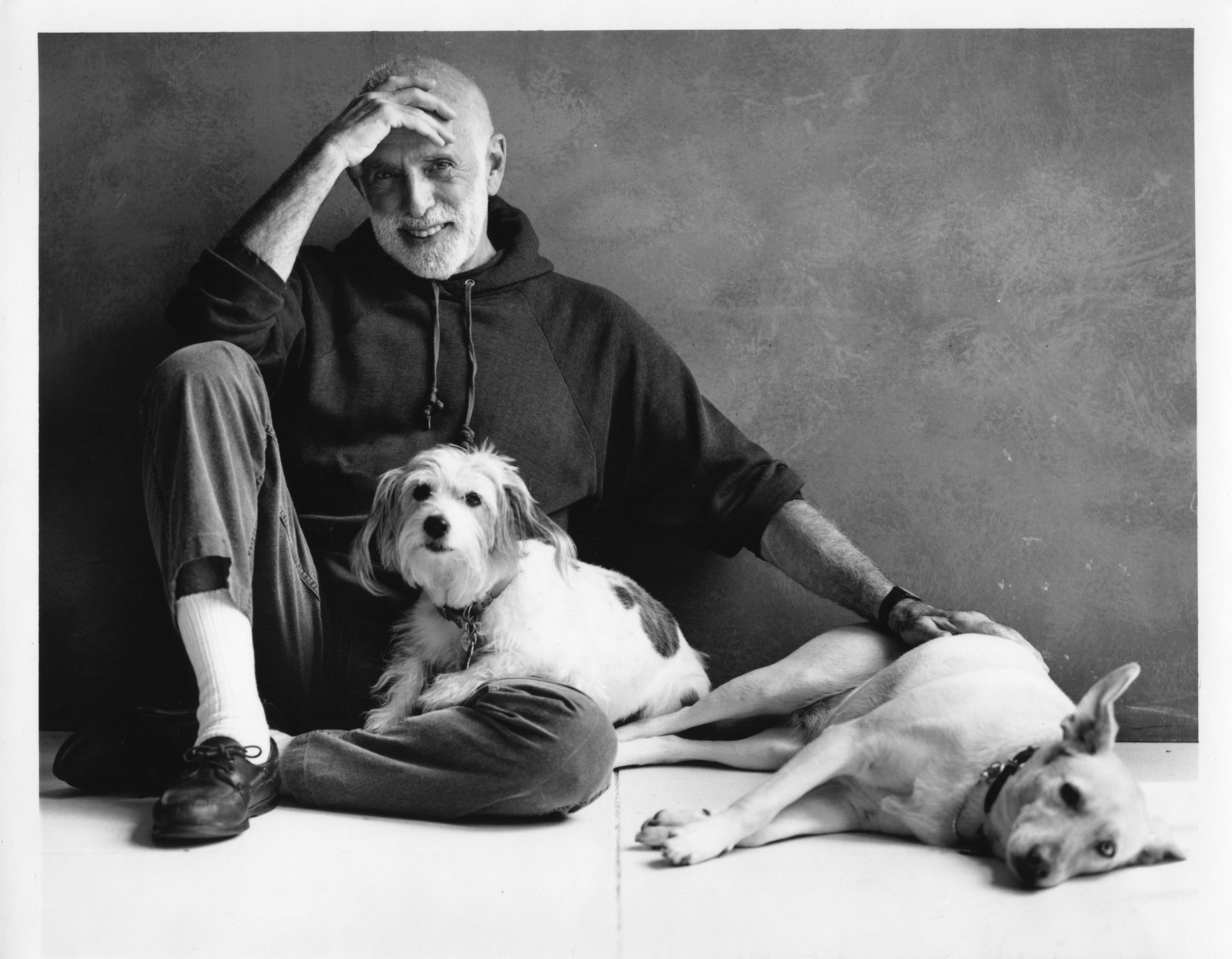 Jerome Rabinowitz was born on October 11, 1918, on the lower east side of Manhattan. His parents immigrated to America from Poland, eventually finding opportunity with Jerry's uncle, who owned a corset company in Weehawken, New Jersey. The family's chosen business venture held no interest for Jerry, who longed for a world of summer stock and spirited dance numbers. Leaving undergarments behind, he followed his passion, bouncing (literally) from show to show as dancer or as fledgling dance-maker, working with everyone from choreographer George Balanchine to hoofer Ray Bolger. Broadway might have claimed the young hit-maker if it hadn't been for an invitation from Balanchine to join a new venture known as the New York City Ballet. Jerry signed up as both dancer and periodic choreographer, discovering a new and permanent artistic home.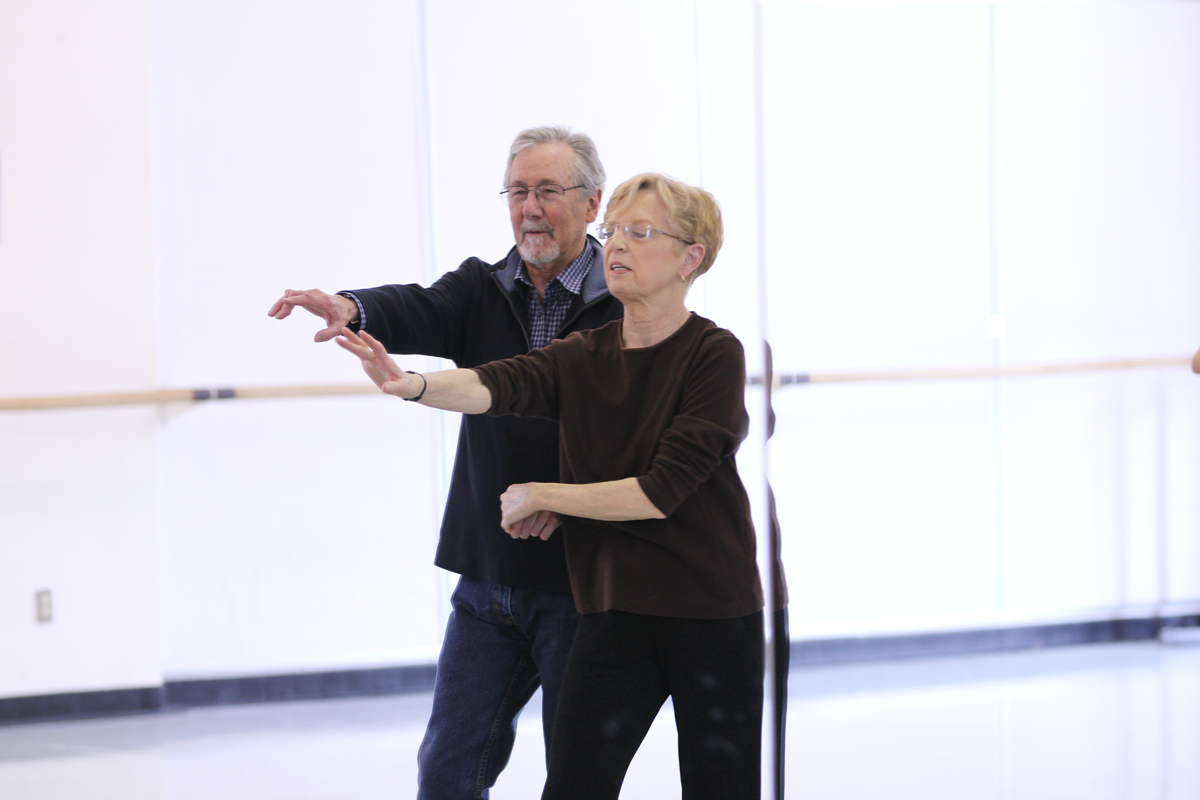 My predecessors, Kent Stowell and Francia Russell, started acquiring works by Robbins in 1984. With many additions over the past decade, PNB has now built an impressive collection. All in, we've done 12 of the choreographer's works, offering seven as part of the Jerome Robbins Festival. His work not only entertains, but demands reflection and often lingers long after the curtain descends.
The man is no less interesting than the choreographer. Through a series of lectures, panel discussions, writings, and a documentary, we look at how a somewhat tortured artist grappled with success, sexuality, doubt, and mistrust of his talent throughout his career. Notorious as a task master, he often found himself without friends or respect from peers. He was also fiercely loyal and deeply affected by those he loved. As part of the Festival, we proudly celebrate the hits and masterpieces, while simultaneously examining the individual behind the art, warts and all. Understanding the man further informs the creative genius. We are privileged to be surrounded by several first-hand experts.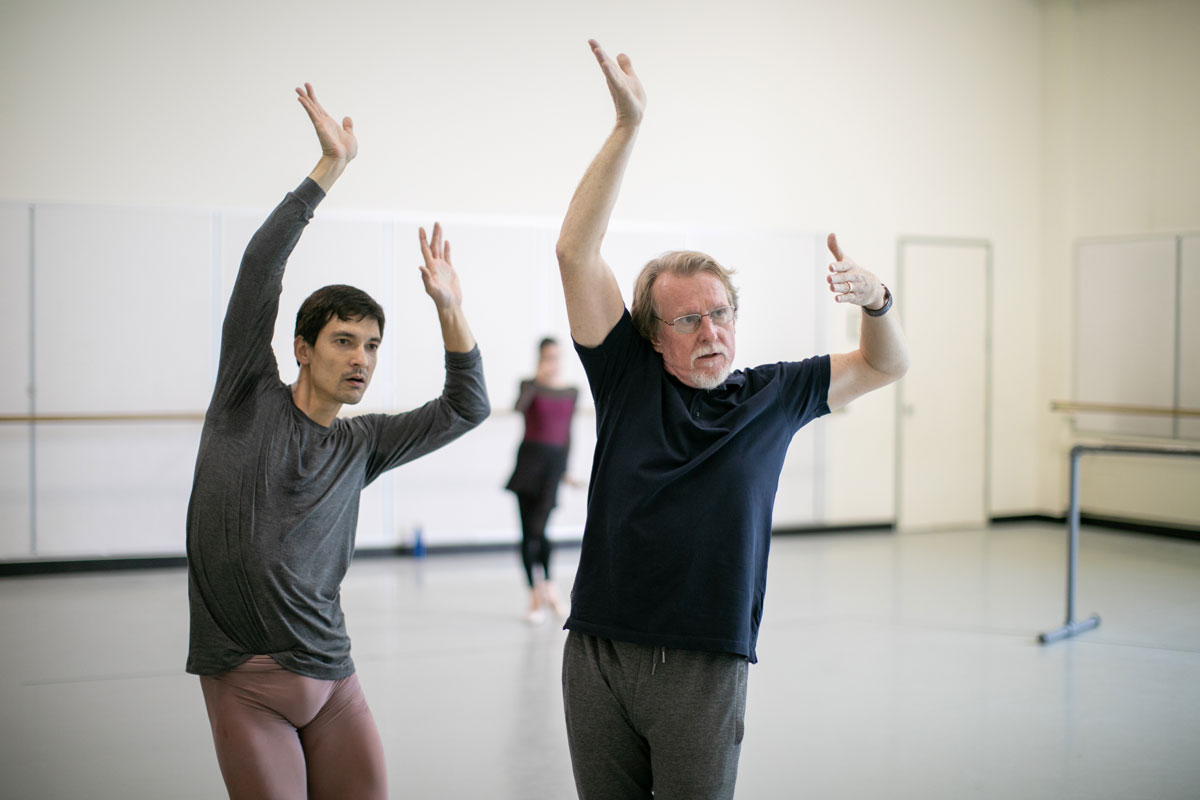 Isabelle Guérin, one of the great etoiles of the Paris Opera, worked intimately with Jerry when guesting with New York City Ballet and during Jerry's frequent visits to Paris. She has graciously shared insights as a performer and as a friend in her staging of Other Dances. Bart Cook was somewhat of a muse for Robbins at New York City Ballet. He was also one of my most valued coaches, teaching me the role of Opus 19/ The Dreamer, among many others. He returns to PNB to restage Afternoon of a Faun. Maria Calegari was a favorite of Robbins for numerous roles and new creations. She stages In the Night with her trademark sophistication and sensitivity.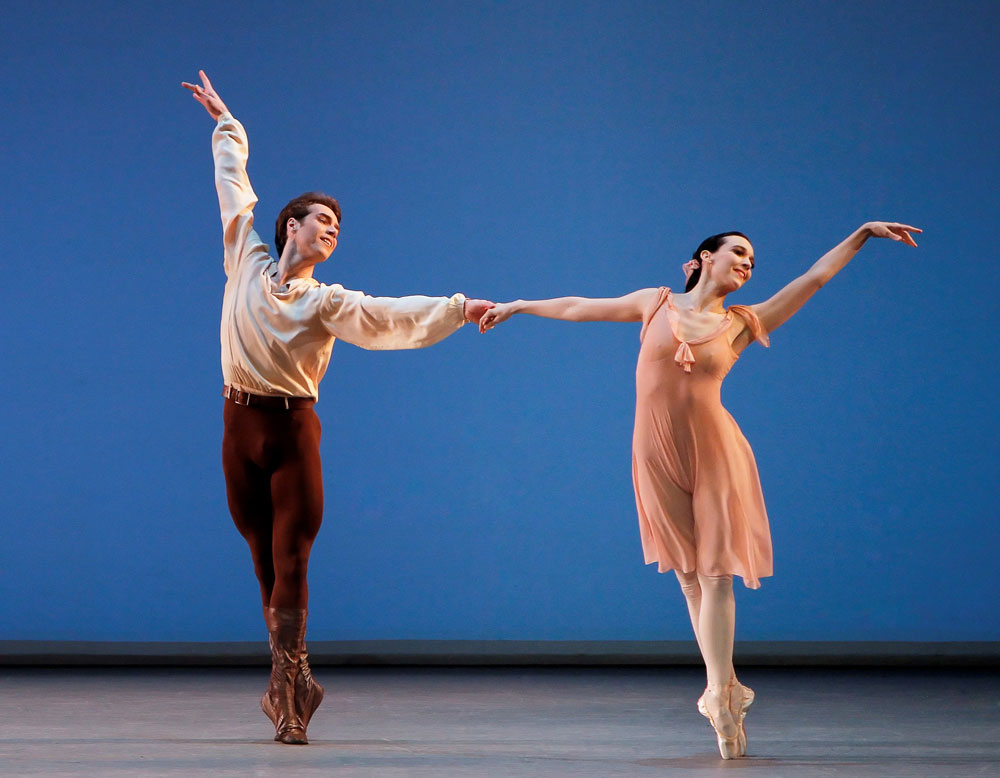 Jenifer Ringer and Philip Neal shared responsibility for the clear and thoughtful staging of what many consider to be Robbins' true masterpiece, Dances at a Gathering. In it we see the world through the simple steps of one man, a glance from one dancer to another, a palm on the earth, the lilt of a limb, or the sound of a faraway tempest brewing on the ivory keys of the piano. Robbins saw humanity through the clearest lens and held it up for us like a mirror.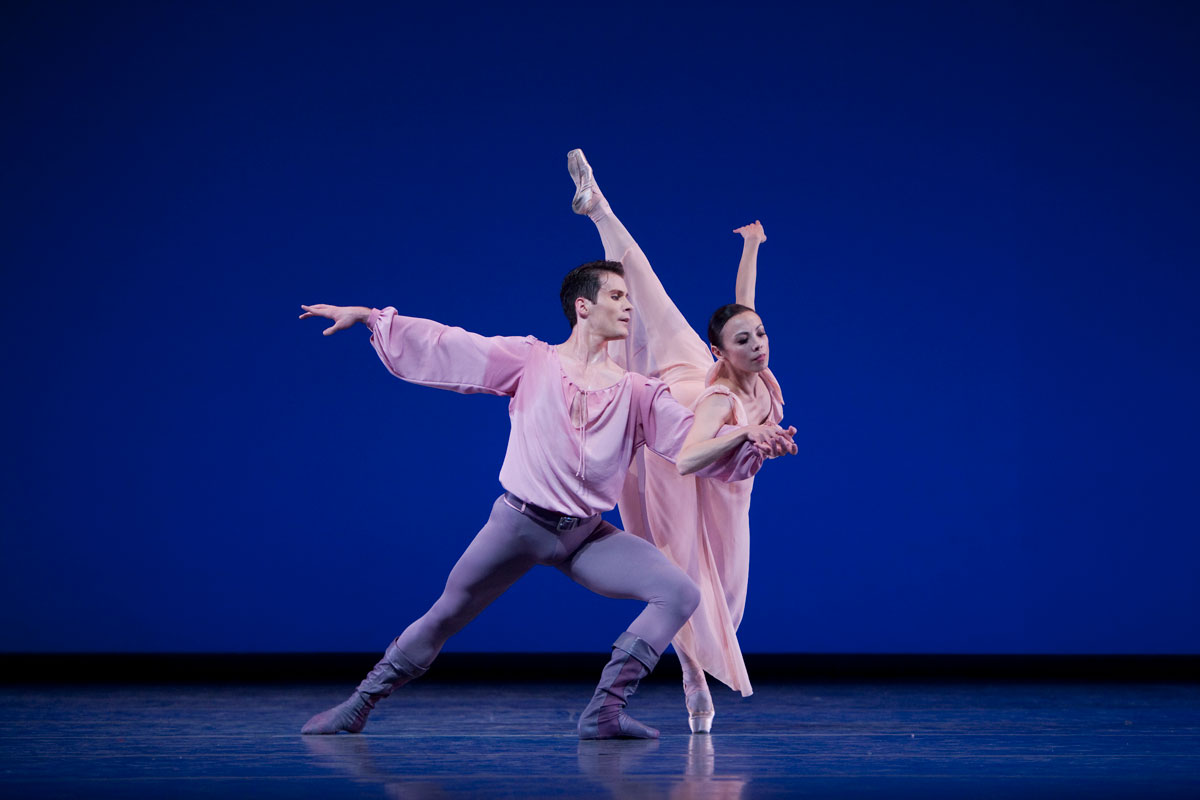 A word of appreciation for our three pianists: Cameron Grant, Mark Salman, and Christina Siemens, each of whom brings an extraordinary level of expertise, artistry, and experience to these performances.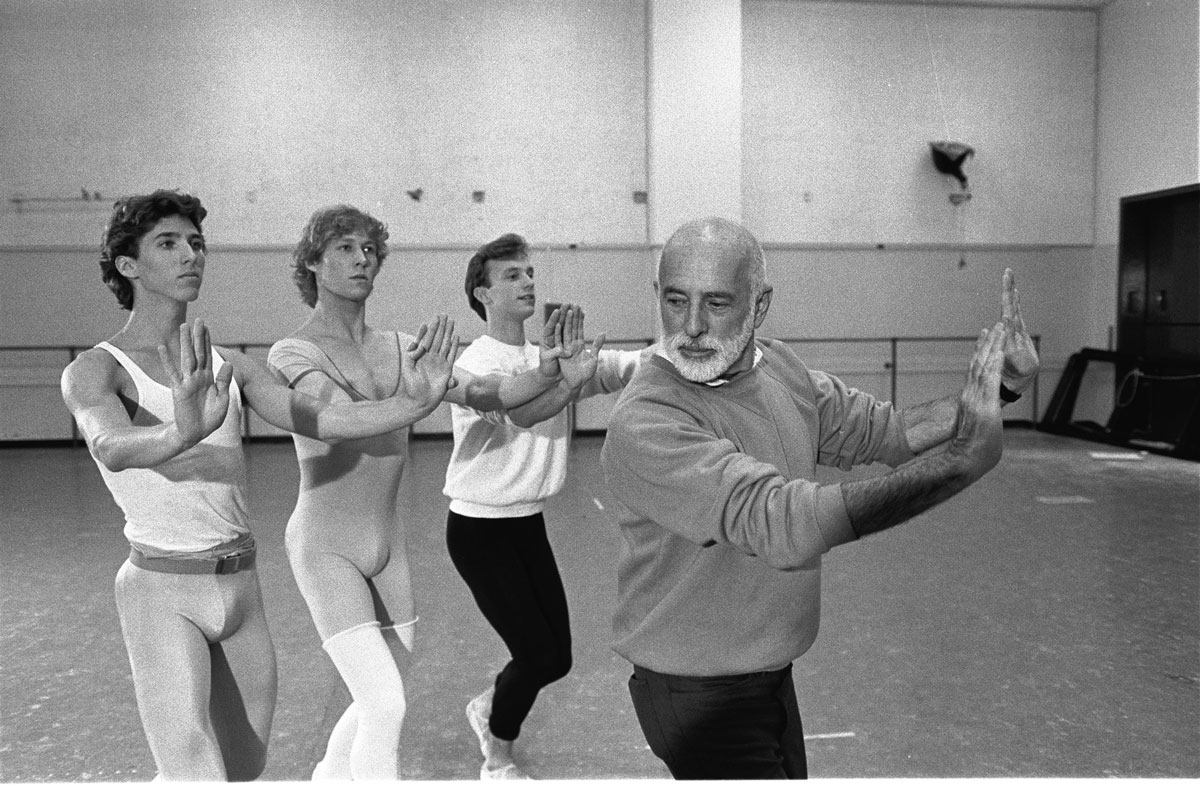 I was lucky to have a wonderfully close relationship with Jerome Robbins. Aside from the elevator and the hallway, it was limited to the studio and the stage, but it spanned 22 years, starting when I appeared as Cupid in Mother Goose as a ten-year-old. At the dawn of this Festival, my thoughts are with someone who had an even closer relationship: Aidan Mooney (1942-2016). He was a friend in the deepest sense. He was supportive to Jerry as admirer and advocate, but equally enthusiastic in his willingness to oppose and confront. He had the power to console, to empower, to restore laughter, and to get Jerry back on track. Perhaps every great artist or individual has an Aidan. As we place Jerome Robbins' name in a rightful spotlight, I would like to dedicate the Festival to another who never claimed the spotlight, but always delivered the first "Bravo."

Peter Boal