Don Quixote: Q&A with Norbert Herriges, PNB's Technical Director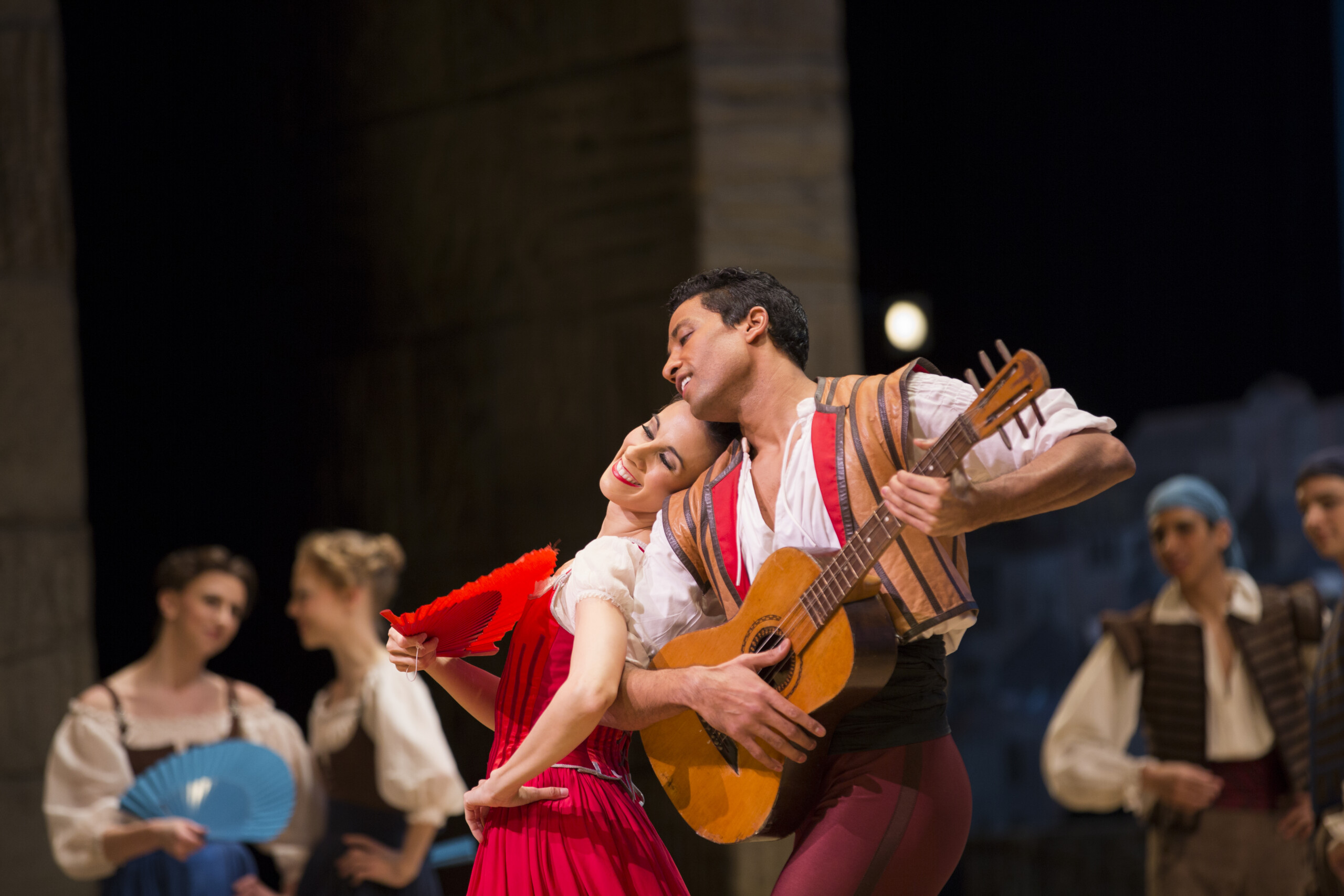 Q: How large is this production of Don Quixote in terms of sets, backdrops, props, etc.?
A: The sets and props filled seven 40′ high cube containers; costumes filled another container. These are the large containers that you see at the port coming in on ocean-going ships. For most of our story ballets the stage is set to create between 1700-1800 square feet of dancing space. Don Quixote is so expansive that there will be 2200 square feet of dancing space. There was more lumber and building material used to construct this ballet than Coppélia, Cinderella, and The Sleeping Beauty combined. The set and costumes together has been said to be of a value of $3,000,000.
Q: What considerations will be made in order to recreate the production at McCaw Hall?
A: We normally set the stage to 50′ wide. For Don Quixote we will open it up to 52′. For this production that is small, however, it will be set to that size due to the limits of our stage. Considering its size and multiplying that with the fact that it is new to us will make mounting the show challenging to say the least. Many more theatre hours will be required than usual.
Q: How did the scenic elements arrive at PNB?
A: Last July the props and costumes arrived in two of the 40′ containers. These arrived early because alterations had to be made to costumes. The props were needed for early rehearsals that were held in July and August. The set arrived in the remaining six containers at the end of November to McCaw Hall. This was scheduled so that some of the set could be assembled early to eliminate the need to do everything during January.
Q: How much time will be needed to prepare the production?
A: We have been preparing for Don Quixote on and off since last July.
Q: How many staff members/technicians will work on Don Quixote?
A: A total of 60 different people will have worked on the technical aspects of the production, including production staff, crew, and designers. Approximately 52 production staff and technicians will load it in to McCaw Hall; 3 staff members from Dutch National Ballet will assist with load in a technical rehearsals; 34 crew members will work during performances.
Q: Anything else you'd like to share about the production?
A: I will be excited to open it!
---
Pacific Northwest Ballet is honored to present the American Premiere of Alexei Ratmansky's spectacular, full-length Don Quixote. The largest production ever presented in PNB's history, Don Quixote runs from February 2 through 12, 2012 at Seattle Center's Marion Oliver McCaw Hall.