Behind the Scenes: Don Quixote with Principal Dancer Maria Chapman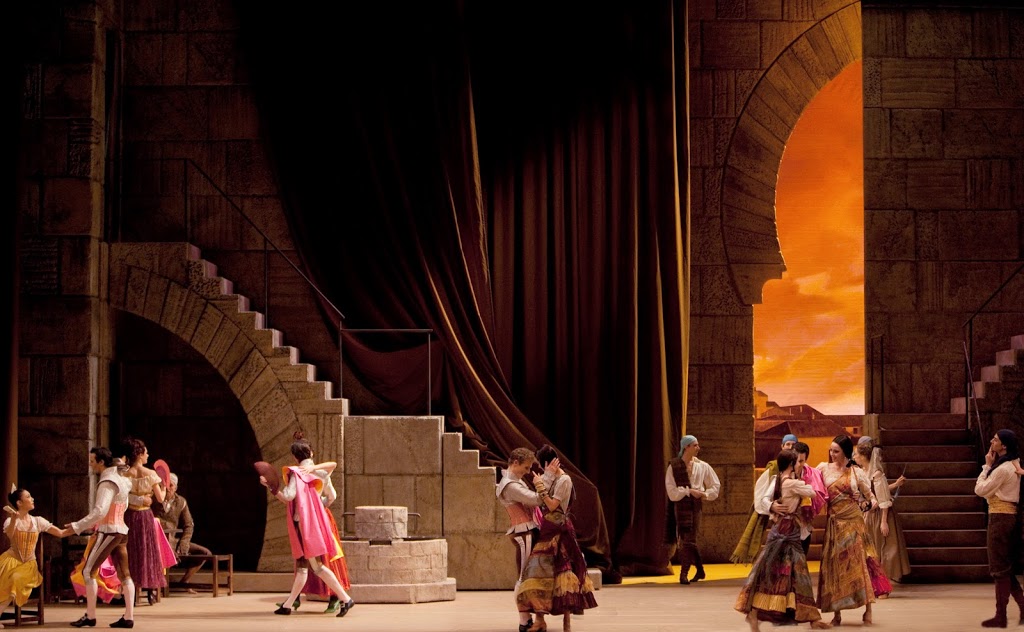 What role(s) are you learning for Don Quixote? Have you danced in other Don Quixote productions before?
This will be my first production of Don Quixote, and I am learning two roles; Mercedes and the Queen of the Dryads. Mercedes is a sassy street dancer, and she enjoys showing off by dancing around the bullfighters' knives. The Queen of the Dryads is a beautiful nymph who appears in Don Quixote's dream, in Act 2.
What are you excited about for this premiere of Don Quixote?
I am excited to work with Alexei Ratmansky again. I enjoyed working with him briefly on Concerto DSCH last season, and I look forward to spending more time with him working on Don Quixote.
How long have you been rehearsing for this production?
I rehearsed Don Q for a couple of weeks in August, and we rehearsed for a few weeks in December, in addition to performing the Nutcracker. Now that it is January, we'll concentrate fully on Don Q as we ramp up for the February performances.
What has the process been like, learning this ballet?
Learning the new production of Don Q has been fun because many wonderful guest stagers have visited Seattle to teach us the choreography.
What preparations do you do, outside of rehearsals, to prepare for new roles and/or performances?
When I am learning a new role, I study videos of dancers performing the roles I am learning. I can look up a lot of these clips on YouTube to see how dancers all over the world dance my roles. As always, I spend a lot of time prepping my pointe shoes!
Pacific Northwest Ballet Presents
Don Quixote at McCaw Hall
February 3-12, 2012
TICKETS: 206.441.2424 or www.pnb.org
---
Featured Photo: PNB principal dancer Maria Chapman as Mercedes in Alexei Ratmansky's Don Quixote. Photo © Angela Sterling.