Executive Director's Notes: George Balanchine's The Nutcracker®
Dear Friends,
Welcome to George Balanchine's The Nutcracker®! On behalf of everyone at PNB, thank you for choosing to celebrate the season with us. Over the years we've heard from many in our audience about what this production means to you. It may mark the official start of your holidays, be the destination for a much anticipated annual outing with visiting family, or offer a nostalgic antidote to a too-busy time of year. You've let us know how much you love the virtuoso performers onstage and in the orchestra pit, capturing memories in front of the colorful photo tableaus in the McCaw Hall lobby, and gathering here with new friends or multiple generations of your family. All of us at PNB fervently believe in the benefits created by traditions like this one, and we never lose our enthusiasm for offering our community a generous measure of beauty, wonder, and the universal joy of a magical ending.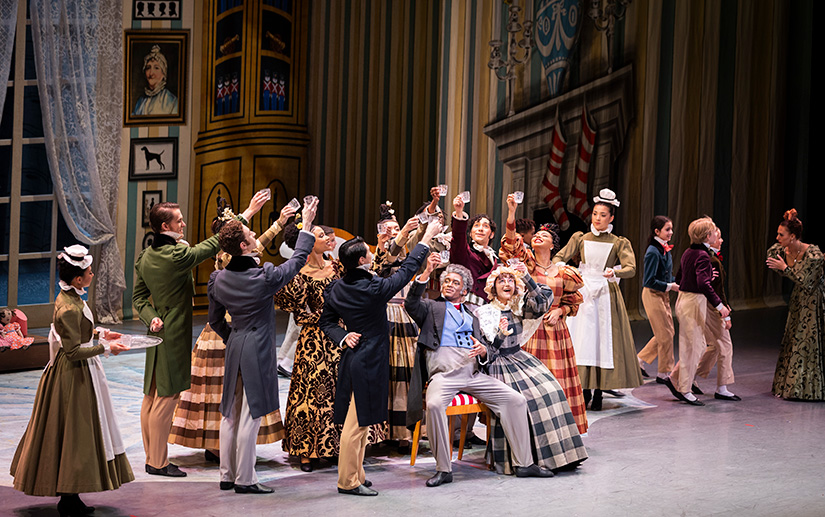 Over time we've made changes to The Nutcracker experience, from adding sensory-friendly performances, to inviting high school choirs from around the region to sing in the lobby, to offering The Nutcracker as a digital option for PNB friends from around the world. Our list of community partners who distribute tickets to the children and families they serve has expanded, as has our selection of media partners. The Nutcracker is a tradition, yes, but it is an evolving one, designed to meet the expectations of our region's diverse community of theater goers.
As you can see, this production is a full company effort. It is also more important to our overall organizational health than anything else we do. Three quarters of our first-time ticket buyers come to know PNB through Nutcracker, and many of you are inspired to return – to another full-length story ballet, to a mixed bill program, or to enroll for a class in the PNB School. We also hope that when you visited the Seattle Center campus today you noticed that McCaw Hall is part of the Uptown Arts & Culture district, and that there are many organizations creating wonderful arts experiences in the neighborhood. Like PNB, all of these companies are still engaged in the hard work of pandemic recovery, and all of them are sustained by your ticket purchases and charitable contributions. We know that world class cities always feature a thriving arts and culture scene, and ours is amazing. I certainly hope to see you back at PNB, and in the lobby of another arts venue too. Many thanks for your support!
Kind Regards,

Photo credits: Featured photo – Sarah-Gabrielle Ryan and PNB Company Dancers in George Balanchine's The Nutcracker®, photo © Angela Sterling. PNB Company Dancers and PNB School Students in George Balanchine's The Nutcracker®. photo © Angela Sterling.