This cute ornament is good for the tree, or to store your favorite candy cane until it's ready to eat! Choose your favorite color of felt or construction paper and get ready to make some mouse-y magic. Add a crown and you've got yourself a Mouse King! 
Supplies: 
Mouse Body Material (we suggest felt or construction paper) 
Candy Cane 
Eyes (use googly eyes or make your own from extra/paper felt) 
Glue, Tape, or Glue Dots (to attach your eyes) 
Marker 
Scissors 
---
Directions: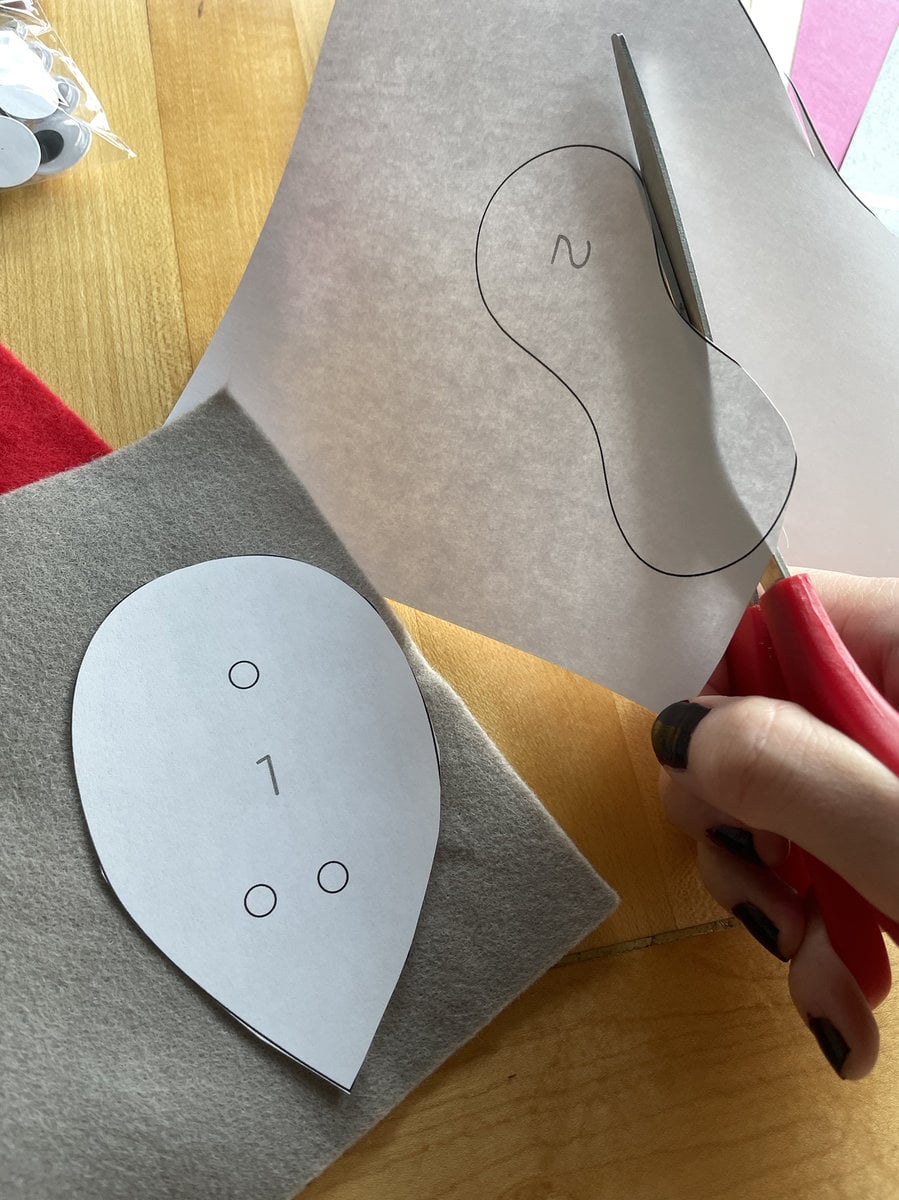 Print the mouse ornament template 
Use marker to trace template onto a piece of felt or construction paper. 
Use template to see where 3 small holes should be cut in piece #1.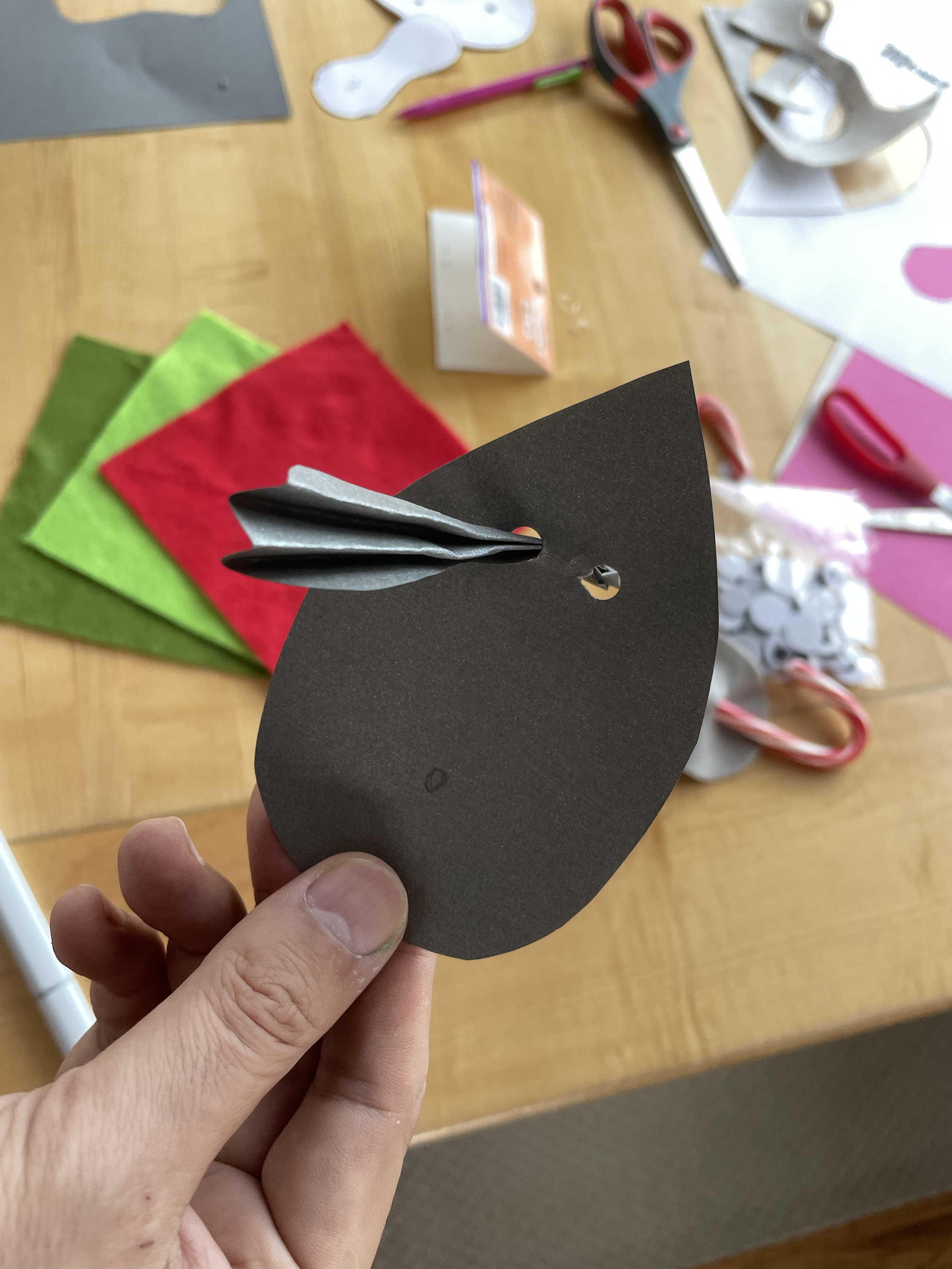 Glue or stick eyes near the tip of piece #1. 
Put piece #2 through the front two holes of piece #1 to make ears. 
Put straight end of candy cane through the back hole and through the back loop of ears. 
Now you have a Candy Cane mouse to hang on the tree (or eat straight away)!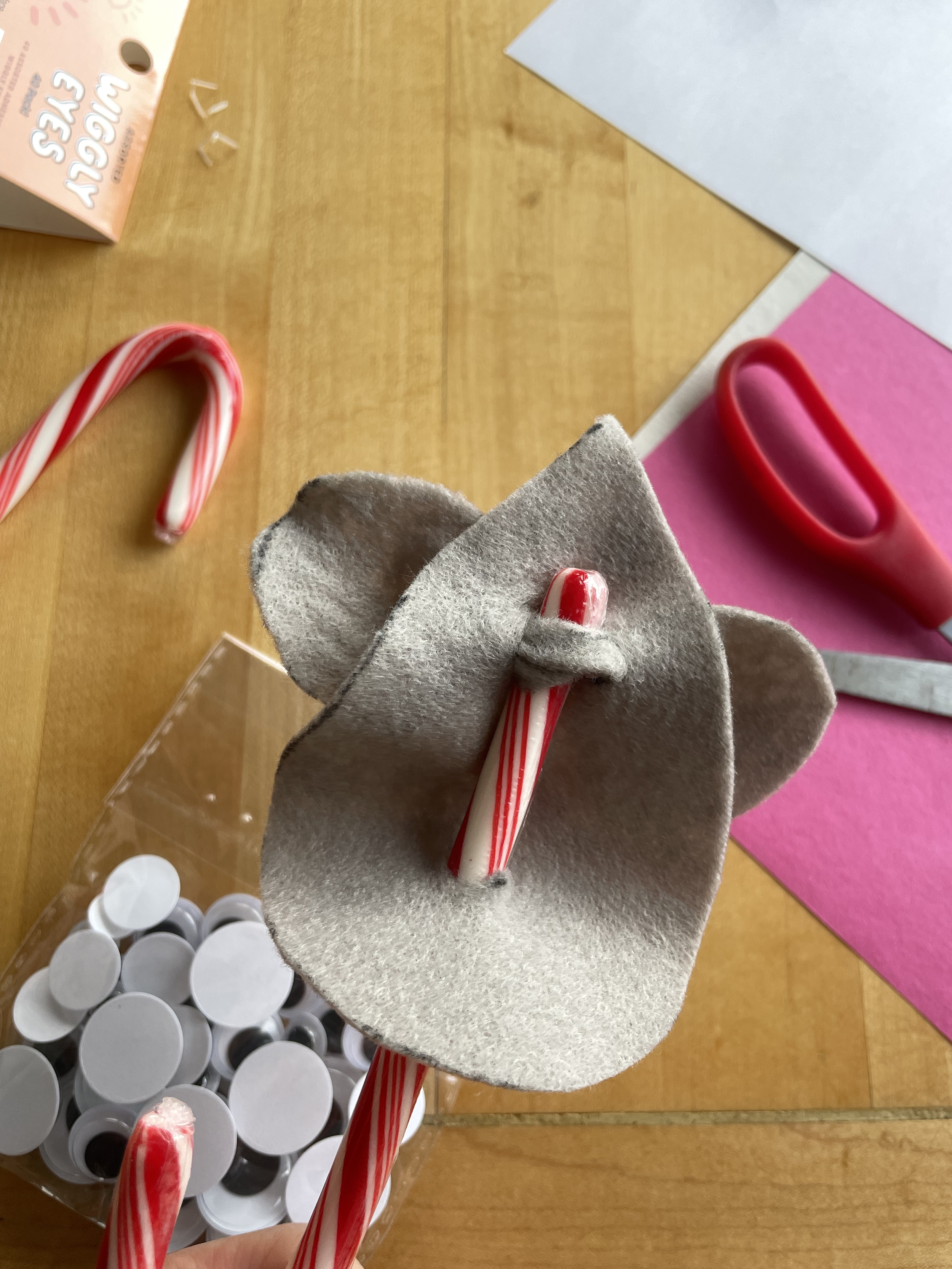 We used grey paper and felt, but that doesn't mean you have to! Get as creative as you'd like with your colors. If you're using paper, the ears may be hard to stick through those holes, so feel free to glue the ears on instead. We'd love to see your creations – tag us on Facebook or Instagram with your mouse-y masterpieces!
Want more crafts?? Download our Nutcracker coloring pages, or check out PNB's Pinterest Craft Board for more inspiration!