Bonjour from the land of cheese, croissants, crepes and champagne! Paris is certainly keeping us well fed as we head into our second week of performances at the Les Étés de la Danse festival. Walking nearly ten miles every day in addition to our busy schedule at the theater demands major calories, and this city has no shortage!
I didn't sleep at all on the flight here so once we arrived at our hotel at 10 am to find out it was too early to check in, it was obviously time for a cappuccino. Thankfully we only have to walk a few steps outside to find a classic French bistro, which made the most perfect cappuccino I have ever seen!
Even after sipping our coffees and laughing about our far-from-perfect French, we still had time to kill before our rooms were ready. We were way too jetlagged to figure out the Metro at that moment so we took an expensive Uber to the Eiffel Tower to walk around. The famous landmark is under tight security these days so you can no longer walk underneath it without a reservation. This is completely different from when I visited just 3 years ago. We still got some great views around the perimeter before deciding we'd had enough of the heat and that it was time for something cold. We wandered down Rue Cler—a beautiful and popular pedestrianized street—before unanimously deciding to get gelato… of course! The chocolate, tiramisu and vanilla-black cherry flavors were great, but the best part by far was the vanilla gelato macaron on top!
One of my favorite finds so far was Bar Hemingway, which I'll admit I found on one of those "best bars in Paris" lists. It has an old-world feel and only accommodates a modest number of visitors, which just adds to the charm. Thankfully, the night we went we walked right in. The "legendary" head barman schmoozes with the guests and pretty much told me what I had to order – the French 75, the "deadly" martini or the Miss Bond. Since I had ballet class the next day, the martini had to wait and I went with the French 75. I fell in love when it arrived with a pale pink rose attached to the rim of the glass. C'est beau!
I can always make a meal out of bread and cheese, and being in Paris has given me every excuse to do so. On our way to a performance at La Seine Musicale, where the Étés de la Danse is happening, we quickly stopped at a brasserie for some sustenance. Burrata is a common appetizer here (like Seattle) and at Les Princes, it came with thinly-sliced heirloom tomatoes, and we devoured it along with a cold glass of white wine and a salad. Complimentary fresh French bread too, of course! A note on French wine: I have been loving whites from the Sancerre (Loire Valley) region—dry and fruity is my thing. I am beginning to think a stop in central France for winetasting is necessary after our tour is over…
No trip to Paris is complete without macarons. Even though I have taught myself how to bake them at home, it is quite the process requiring a lot of sifting and piping. Seattle also lacks good macarons, so I'll take them when I can get them here! Ladurée is one of the best patisseries in the world, so when I happened upon it after a shopping expedition at the Bloch store, I had to stop in. The flavor choices are endless, but my absolute favorite is vanilla! I was feeling fruity, so I tried the fraise (strawberry) vanilla, and took a vanilla and chocolate to go. (Balance.)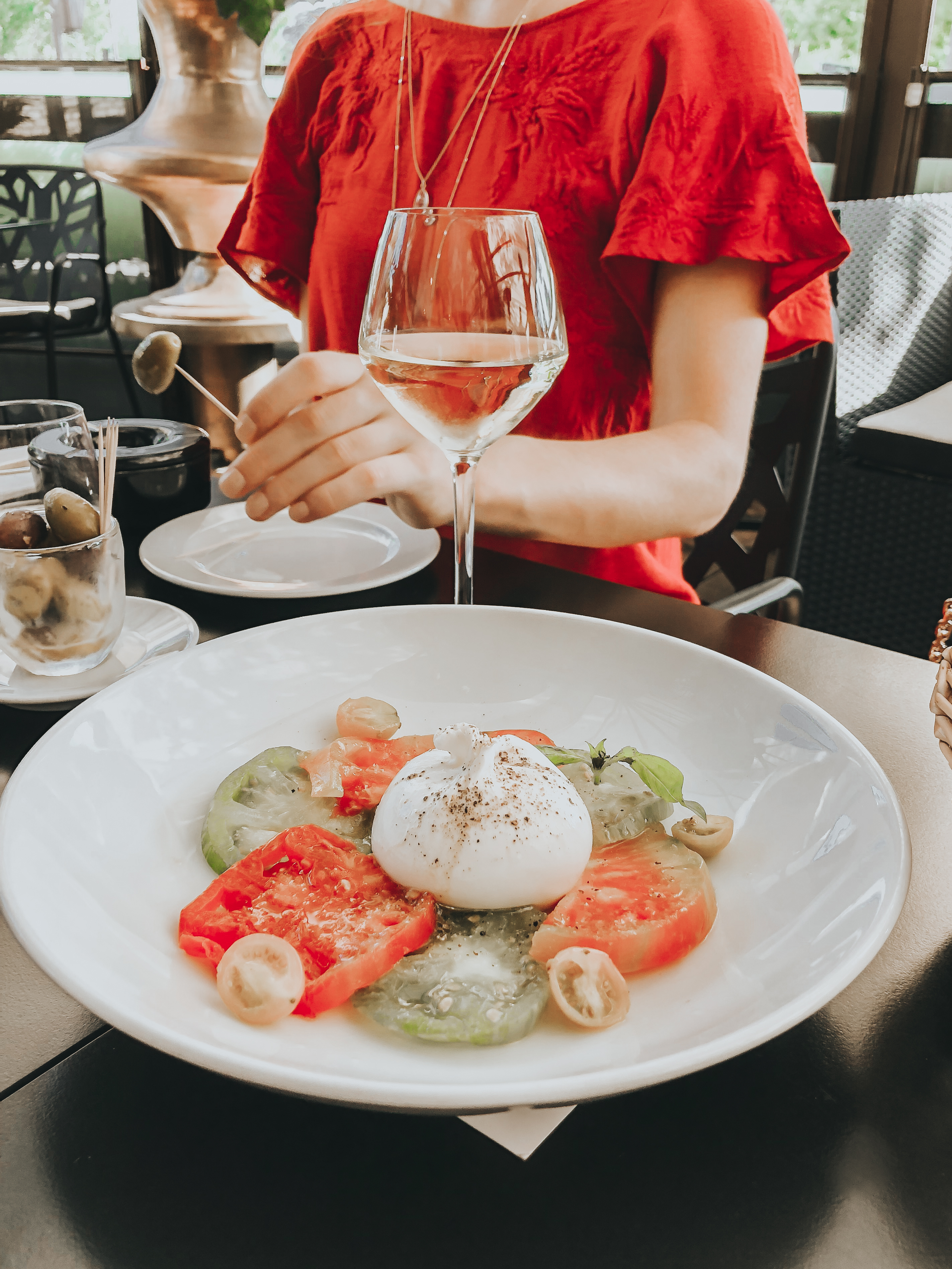 ---
All photos in this post © Henry Cotton https://www.henrycotton.co