PNB by the Decades: The 2000s Launch a New Era at PNB
 The 2000s began a new era of Pacific Northwest Ballet history with the retirement of Kent Stowell and Francia Russell and the hiring of Peter Boal as artistic director. Additionally, PNB got a new and improved performance space, McCaw Hall, which audiences enjoy to this day. In many ways, the PNB as we know it today took shape during the 2000s. Read on to learn about this intriguing and influential decade!
 McCaw Hall is PNB's familiar home, but that was not always the case. The building now known as McCaw Hall was built in 1927, and at that time it was called the Seattle Civic Auditorium. Thirty-five years later, the city of Seattle decided to rebuild the Civic Auditorium in preparation for the World's Fair. The reconstructed building was named the Seattle Center Opera House and was a performance space for the Seattle Symphony, the Seattle Opera, and Pacific Northwest Ballet for many years. Then, in 2002, renovations began on the Opera House and it was renamed Marion Oliver McCaw Hall in honor of Marion Oliver McCaw Garrison, who was a lifelong supporter of the arts in Seattle.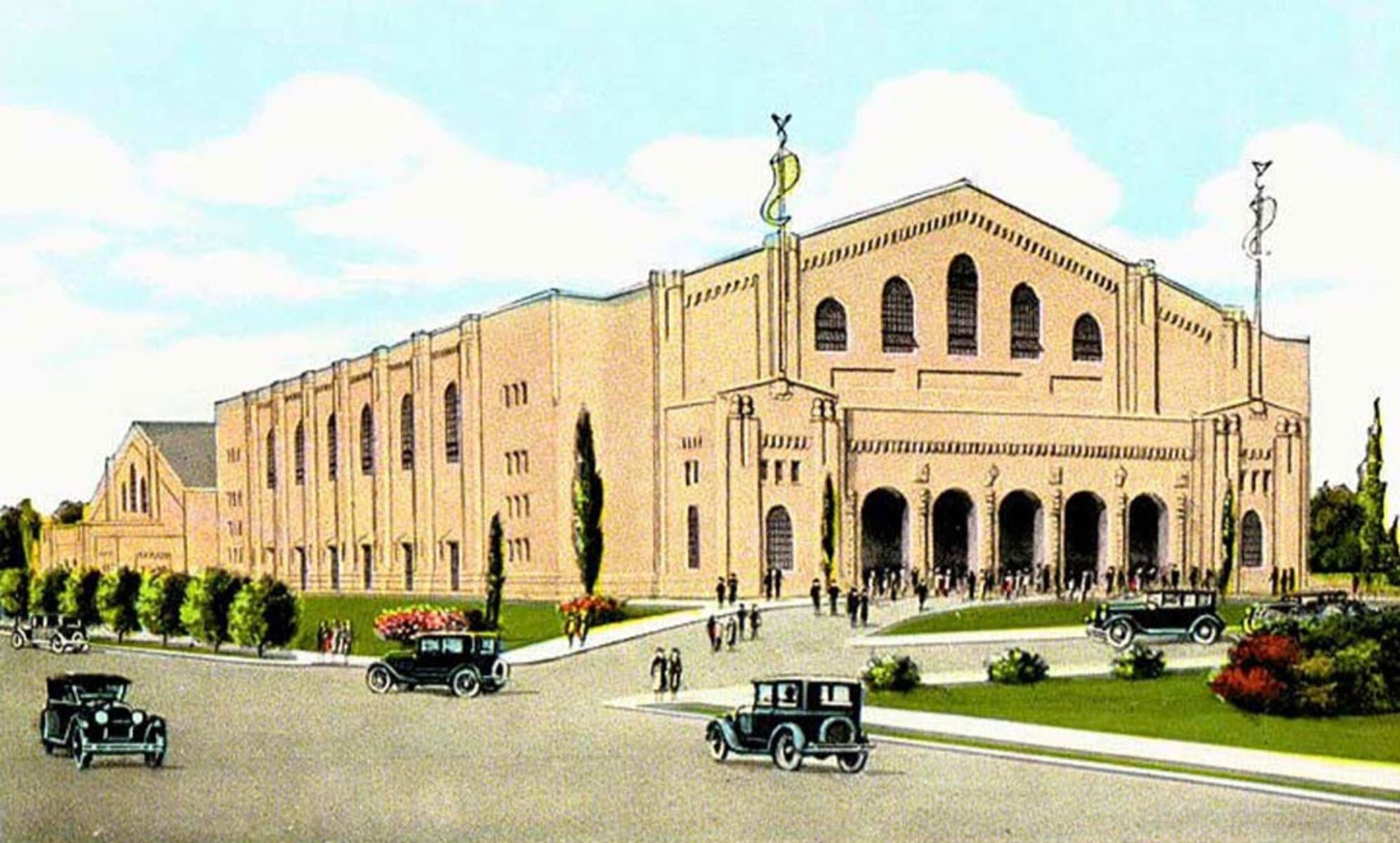 Despite McCaw Hall's renovations, PNB continued to perform. During the construction, which took place during the 2002-2003 season, arts patrons attended the Mercer Arts Arena, which had to go through its own set of renovations to be considered a venue appropriate for the ballet and opera. Formerly an events space and ice rink, up to that point Mercer Arena held activities like graduations and rock concerts. Patrons were familiar with the Arena as it was located in Seattle Center, almost next to the former Opera House. They knew the location and could still use their preferred parking spots or bus routes. Still, this large, echoey space wasn't ideal for fine art performances. Nevertheless, the ballet and opera needed a theatre, so Mercer Arts Arena got a facelift. A construction crew created a sunken orchestra pit and elevated the Arena stage to improve sight lines. PNB's own Randall G. Chiarelli oversaw the creation of an overhead canopy, which improved acoustics in the arena by reflecting sound from the stage to the audience. In addition, a seventy-five-foot wall was constructed to lessen the building's cavernous nature. Finally, the auditorium chairs used in the Opera House were moved to the Arena for more comfortable seating. Even with these nifty renovations, the Mercer Arts Arena was lacking basic theatre essentials like a fly loft. At the end of the day, the Mercer Arts Arena was just an interim solution.
 The Mercer Arts Arena suited its purpose, but McCaw Hall exceeded expectations. Architects Owen Richards and Mark Reddington from LMN Architects (the same team that designed Benaroya Hall) led the design of the theatre, and seven hundred and seventy-five construction workers from Skanskia Construction completed the project. By the time the rebuild was finished, about thirty percent of the original Seattle Opera House building was left. The renovation team modernized important but dated 1920s-era infrastructure like heating, ventilation, wiring, and plumbing. Inside McCaw Hall's auditorium, the team improved sight lines and acoustics for prime viewing of operas and ballets. The amenities in the hall were upgraded as well, with an impressive five-story lobby featuring curved glass windows, a coat check, a gift shop, and a cafe. The most celebrated upgrade at the time was the new abundance of bathroom stalls in the women's restroom, which helped intermission go much more smoothly! On June 28, 2003, an opening gala called "The Curtain Rises" was held to celebrate the new building.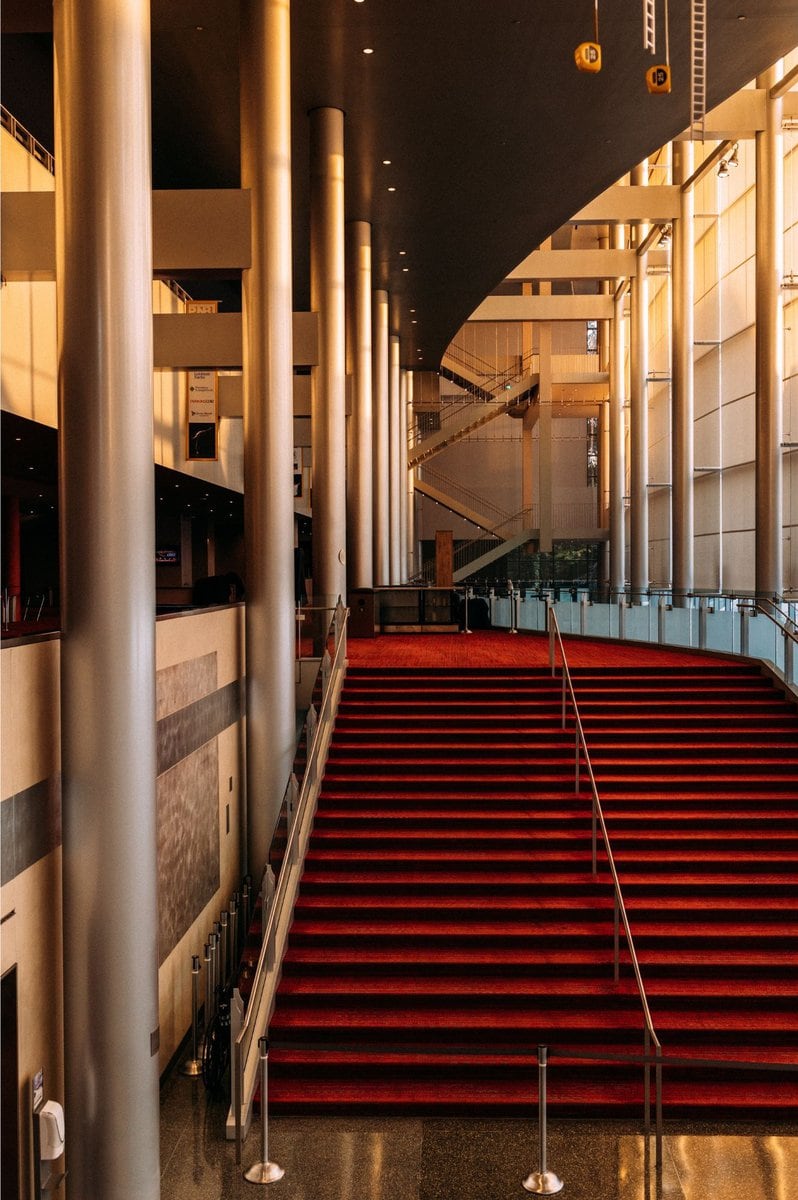 Soon after the completion of McCaw Hall's renovations, Artistic Directors Kent Stowell and Francia Russell announced their retirement. Kent and Francia had been directors of PNB for 28 years and under their leadership, PNB became the world-renowned company it is today. When they retired at the end of the 2004/2005 season, they had been planning it for a few years. Kent said, "We had long felt that 25 years was a reasonable and important milestone. When we started working on McCaw Hall, we felt it would be too disruptive for PNB to change leadership during that process." With the renovations at McCaw Hall complete, Kent and Francia were prepared to take their final bows.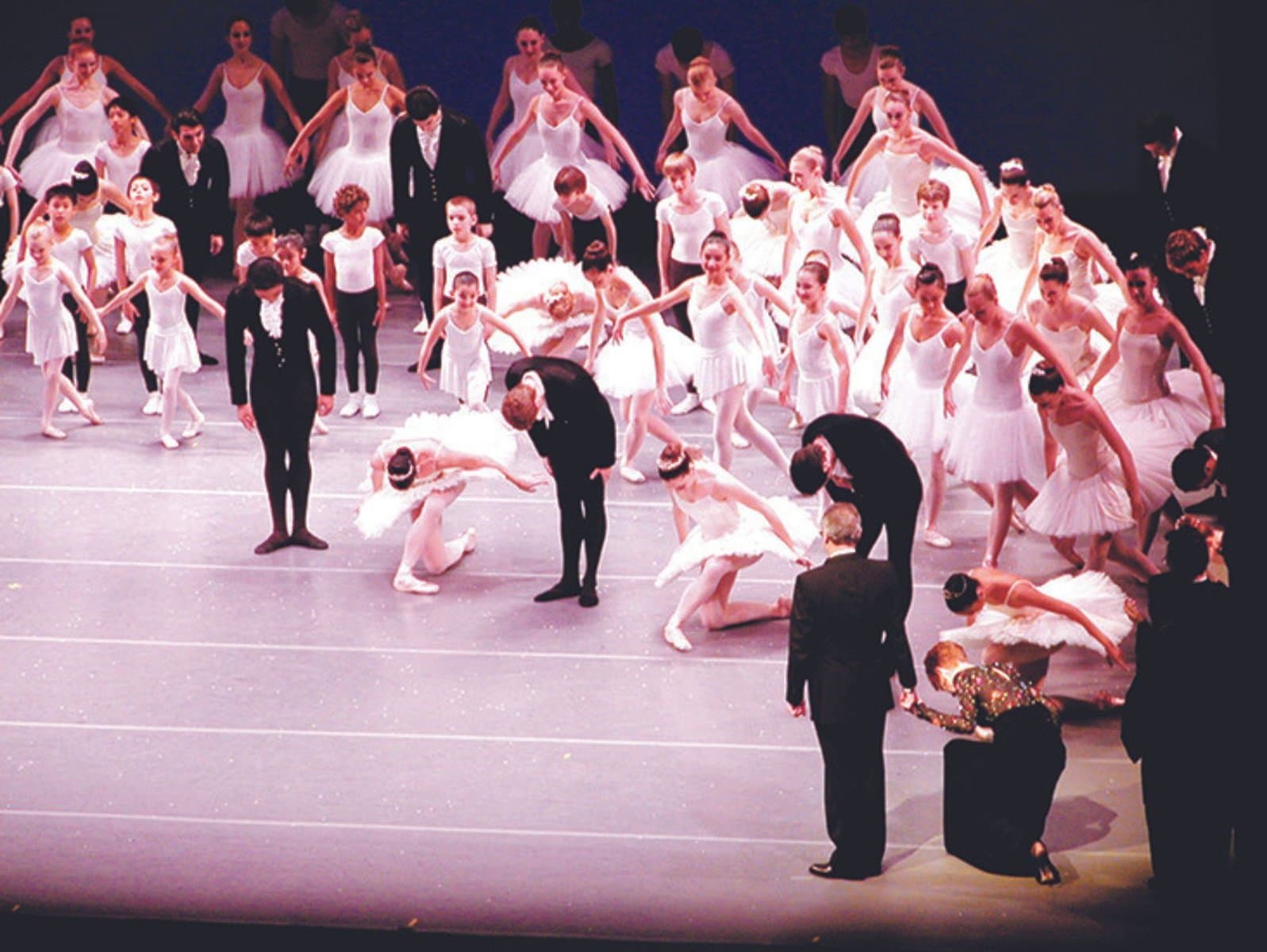 On June 12, 2005, PNB hosted a tribute performance to honor these two ballet partners and pioneers. Their son Christopher Stowell (who was the director of Oregon Ballet Theatre at the time) was the acting artistic director for the performance. The program was not announced in advance in order to surprise Kent and Francia but included work by Kent Stowell and George Balanchine. Christopher Stowell choreographed a special tribute in honor of his parents which featured 29 dancers from the company and six students, who were all clad in various costumes from his father's work. The tribute ended with a poignant procession of the many students and dancers of PNB, all of whose lives had been touched by Kent and Francia.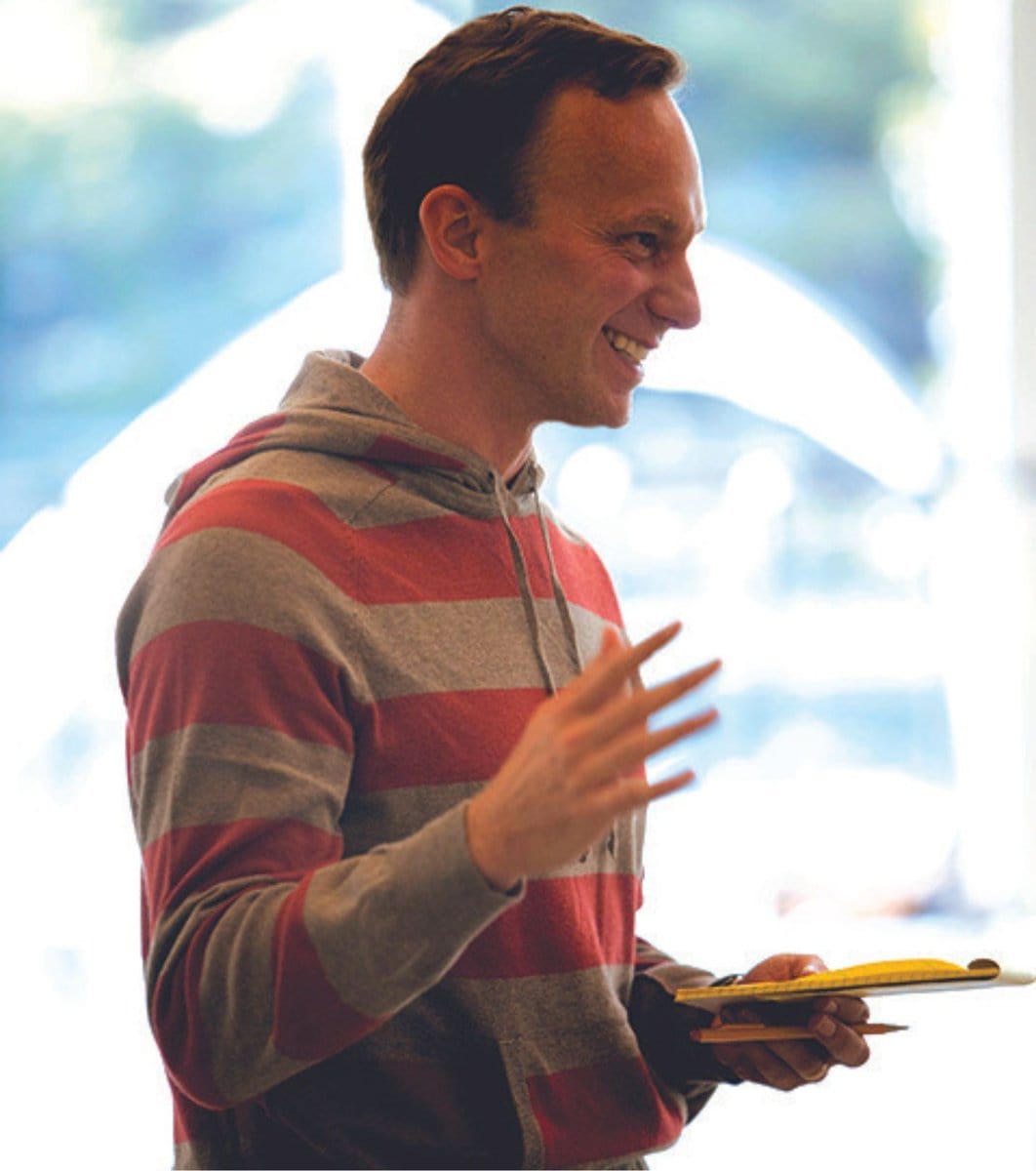 Before Kent and Francia retired, they were part of the search committee to find PNB's next artistic director. In November 2004, PNB's board announced that Peter Boal was chosen for the role of artistic director and director of the PNB School. With an already remarkable career in the ballet world, Peter was well-equipped for the position. He had danced at New York City Ballet for over 20 years, achieving the rank of principal in 1989. Peter also founded his own dance company in 2003, Peter Boal and Company, a chamber ensemble. He had won a Bessie award and a Dance Magazine Award, an outstanding achievement for any dance professional. Lastly, Peter was also a beloved teacher at the School of American Ballet. Between his experience performing, directing, and teaching, Peter had the accomplishment needed to lead PNB.
 Peter was more than just qualified; his vision for PNB was a natural fit. Like Kent and Francia, Peter was deeply impacted by George Balanchine and his technique. Peter joined New York City Ballet just three days after Balanchine's death and studied at the School of American Ballet under Balanchine. As demonstrated by his teaching career at the School of American Ballet, Peter was both knowledgeable and admiring of Balanchine's technique and his choreographic repertoire. And also like Kent and Francia, Peter was passionate about bringing new work to the company. In his first season at PNB, Peter introduced choreographers who are now PNB favorites for the very first time, including Twyla Tharp and Ulysses Dove. Although Peter didn't see himself as a choreographer, he brought a passion for searching for unique, diverse choreographic voices to PNB. The PNB community wanted a leader who would pursue the vision Kent and Francia had established, and Peter couldn't have agreed more. In his words, "People are going to look at this treasure [PNB] that they have and they're going to think about what Kent and Francia did for this community, and these students. It's incredible, it's time to really reflect on the gifts that are right in front of you."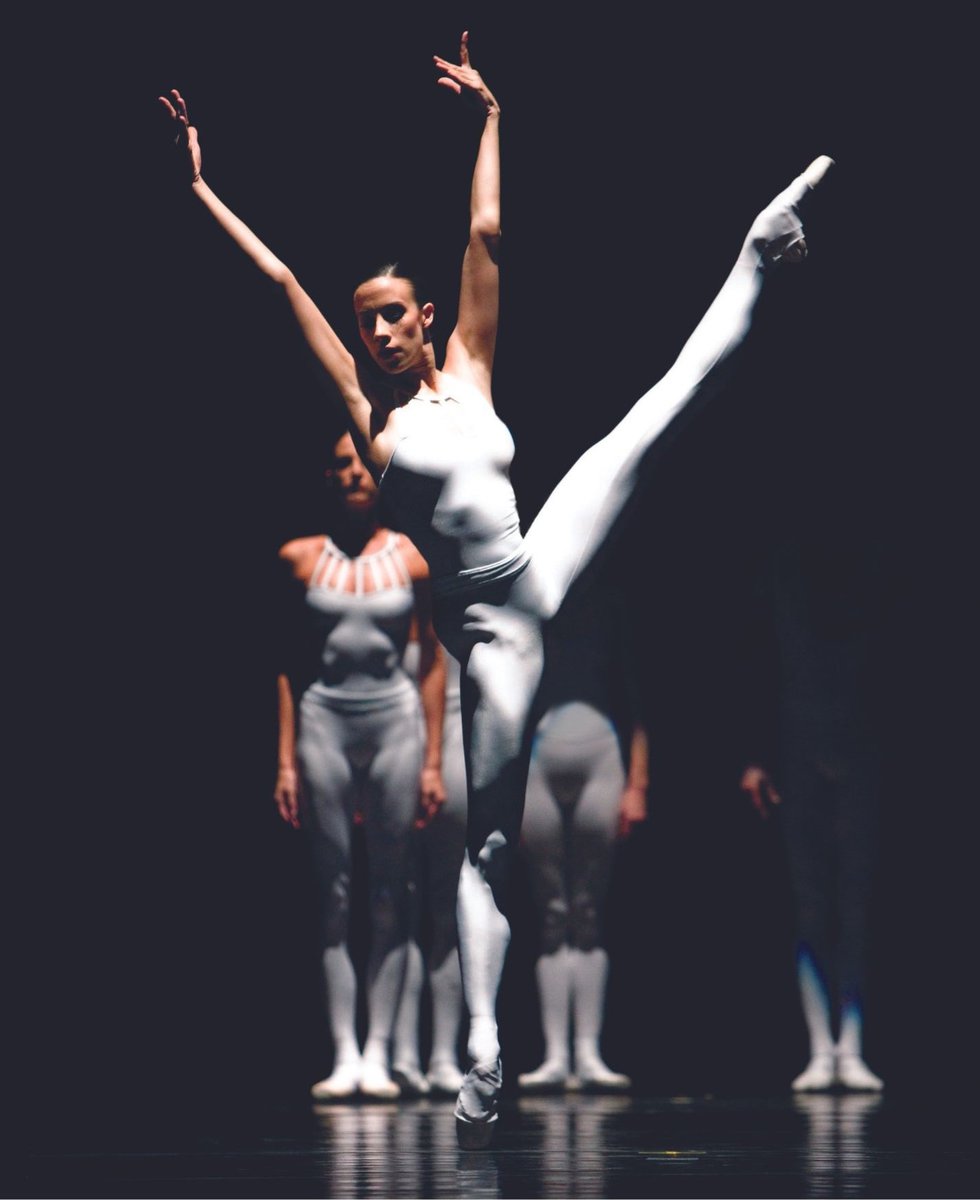 Seattle was a fan of Peter right from the start; after the first rep of Peter's first season, Moira Macdonald of The Seattle Times said "If this is what the new regime at PNB looks like, I can't wait to see more." Although Kent and Francia had retired, they weren't gone from PNB. Both acted as consultants or stagers of various works in PNB's repertoire. Still, the 2000s were a decade of significant shifts at PNB as it began to look more and more like the company audiences love today.
Want to learn even more about PNB's History? Check out our previous posts in the "PNB By the Decades" series!
Sources: Becker, Paula. "Pacific Northwest Ballet." Historylink.org. June 20th, 2012. https://www.historylink.org/file/10135; Burrows, Alyssa. "Former Civic Auditorium and Seattle Center Opera House opens as the Marion Oliver McCaw Hall on June 28, 2003." Historylink.org. August 7th, 2003. https://www.historylink.org/File/4230; Campbell, R. M. "A grand and tender tribute to PNB due." Seattle Post-Intelligencer. June 13th, 2005. https://www.seattlepi.com/news/article/a-grand-and-tender-tribute-to-pnb-duo-1175833.php; Chiarelli, Lia, Sheila Dietrich, Doug Fullington, and Ellen Walker. "40th Anniversary Program." September 2012; Macdonald, Moira. "Gently stretching PNB in new directions." Seattle Times. March 13, 2005. https://www.seattletimes.com/entertainment/gently-stretching-pnb-in-new-directions; Macdonald, Moira. "Pacific Northwest Ballet takes fine first steps into new era." Seattle Times. September 24th, 2005. https://www.seattletimes.com/entertainment/pacific-northwest-ballet-takes-fine-first-steps-into-new-era; Macdonald, Moira. "PNB directors Stowell, Russell will retire." Seattle Times. February 11th, 2004. https://archive.seattletimes.com/archive/?date=20040211&slug=webpnb12; Quinn, Emily. "Dancer Peter Boal Will Be Pacific Northwest Ballet's New Artistic Director." Playbill.com. November 18, 2004. https://playbill.com/article/dancer-peter-boal-will-be-pacific-northwest-ballets-new-artistic-director; Quinn, Emily. "Francia Russell and Kent Stowell Honored at a Farewell Tribute by Pacific Northwest Ballet." Playbill.com. June 12, 2005. https://playbill.com/article/francia-russell-and-kent-stowell-honored-at-farewell-tribute-by-pacific-northwest-ballet; Seattle Opera. "Plan Your Visit: McCaw Hall." Seattleopera.org. Last Accessed July 28, 2023. https://www.seattleopera.org/plan-your-visit/mccaw-hall 
Photos: Postcard displaying the Seattle Civic Auditorium circa 1920s. McCaw Hall's Grand Staircase © Kimberly Person, Into Dust Photography. Tribute Performance, June 12, 2005 © Jack Austin. Peter Boal in rehearsal © Angela Sterling. Lindsi Dec in Dancing on the Front Porch of Heaven © Angela Sterling