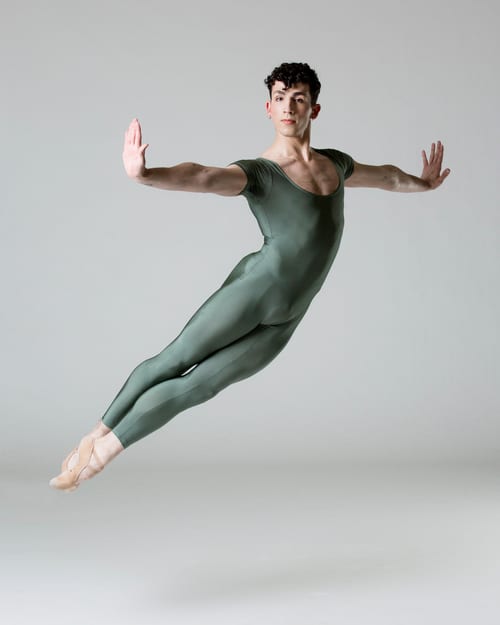 Q&A with Corps Member Noah Martzall
What are you most looking forward to for the 50th anniversary season?
I am most looking forward to seeing all the new works that are being created this season. Something is so special about seeing a world premiere be put together from start to finish and how it evolves in that creation process. I can't wait to see all of the beautiful costumes, sets, lighting, and dancing that is to come.
If you could replay one special performance, what would it be?
If I got to replay one special performance it would be when I got to perform in The Times are Racing by Justin Peck. I had my one and only show the closing night of the rep, and I was dancing a featured part alongside one of my best friends. It was so exhilarating and rewarding to just leave everything I had onstage. Everyone was cheering me on and I felt so loved. Definitely a moment I would love to live again.
If you were not a dancer, is there an alternate career path you would have chosen? 
If I wasn't a dancer, I would have chosen to be a hairdresser! I love to style, cut, and color hair. It's fun to change someone's hair and see how much confidence it can give them!
Photos by Angela Sterling & Lindsay Thomas