Kaori Nakamura is from Gumma, Japan. She trained at the Reiko Yamamoto Ballet Company and the School of American Ballet. In 1986, she won first prize at the 14th Prix de Lausanne competition in Lausanne, Switzerland. In 1988, she won a bronze medal at the International Ballet Competition in Varna, Bulgaria. Ms. Nakamura joined Royal Winnipeg Ballet in 1990, where she was made a principal dancer. She joined Pacific Northwest Ballet as a soloist in 1997 and was promoted to principal in 1998. Ms. Nakamura joined PNB School as a faculty member when she retired from dancing for PNB in 2014.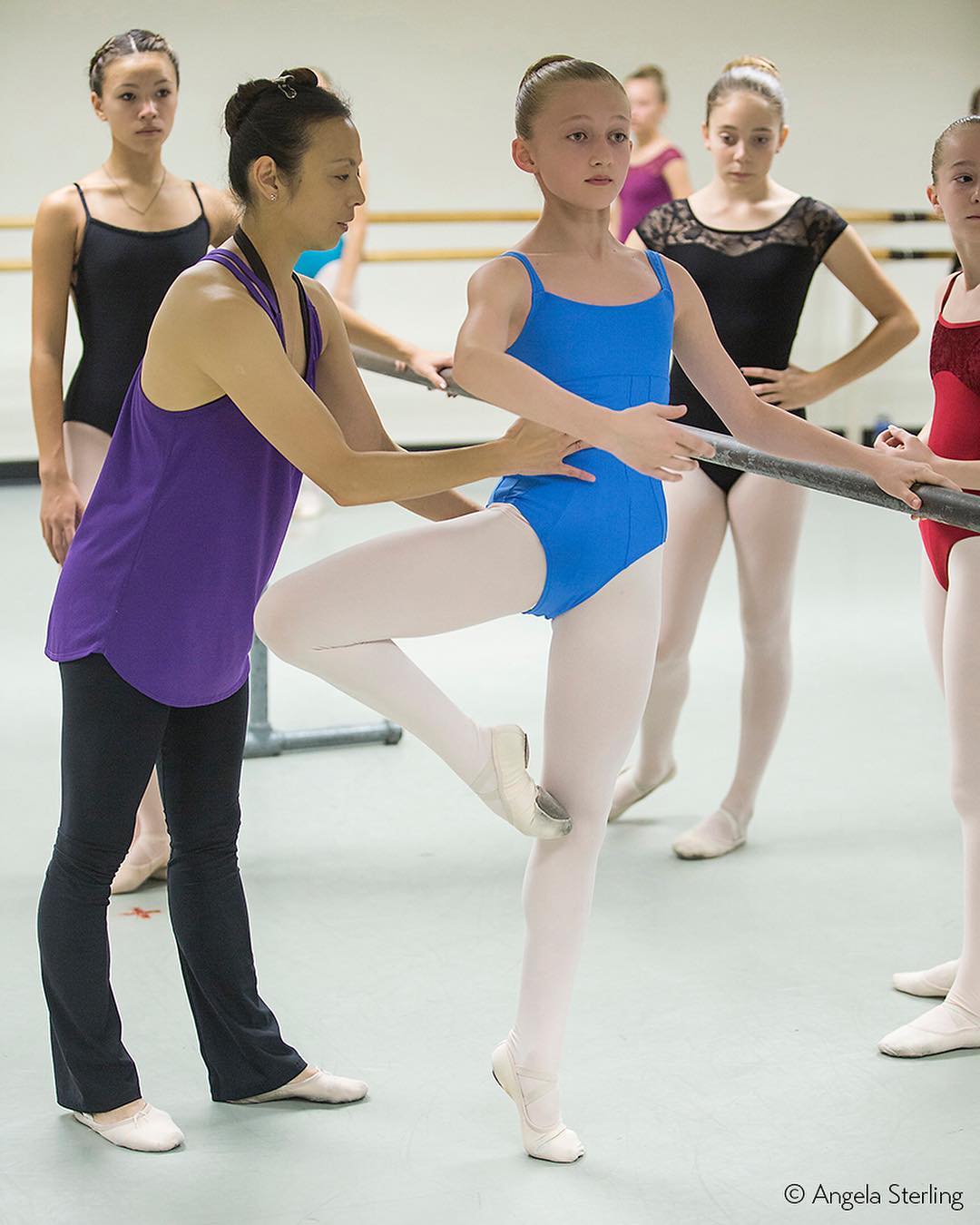 What levels and classes do you teach at PNB School?
Level lV, V,Vll,PD and Open class.
What advice do you have for young dancers who are starting to dance on pointe?
I would say be patient, sometime It is not easy to find pointe shoes that fit you. I highly recommend you go to the store and have a fitting with someone to help you.
What was your favorite part of your trips to Japan with PNB School's Summer Course audition tour?
I really enjoyed seeing all of the students from all over Japan and the chance to visit my family.
What are your favorite roles to perform?
My favorite roles are Juliet in Jean-Christophe Maillot's Roméo et Juliette and Giselle.Who were your favorite dance partners at PNB?
Former PNB Dancers Olivier Wevers, and (current PNB Faculty member) Jonathan Porretta, and current PNB Dancer Lucien Postlewaite.
What are your favorite things to do in your non-ballet life?
My favorite things to do when I'm not teaching are: raising and spending time with my daughter Maya, traveling to Hawaii and to new places in Japan, and cooking with my family.
Do you have any favorite pandemic-friendly (i.e. outdoor or virtual) Seattle spots?
Mostly home and a few local outdoor restaurants.
What are you currently listening to, reading, and/or watching?
I've been watching lots of Japanese TV shows.
What advice would you give your 13 year old self?
Socialize and spend more time with family and friends.
Tell us something we don't know!
My left leg is stronger and I can lift my left leg higher than my right. My left hip can turn out more than my right but I can turn better to the right.