Louise Nadeau is from Long Island, New York. She trained at the Alexandra School of Ballet in St. Louis and the School of American Ballet. Ms. Nadeau danced with Basel Ballet and Kansas City Ballet before joining Pacific Northwest Ballet as a Soloist in 1990. She was promoted to Principal in 1992 and retired from the stage with a celebratory gala in June of 2009. Ms. Nadeau performed the Divertissement pas de deux in the BBC's 1999 film version of PNB's production of Balanchine's A Midsummer Night's Dream, filmed at Sadler's Wells Theatre, London. In 2000, she participated in The George Balanchine Foundation's Interpreters Archive series, dancing excerpts from Balanchine's Agon, coached by Melissa Hayden. She has toured extensively nationally and internationally throughout her career, and in 2005 performed with Peter Boal and Company. She began teaching for PNB School in 2006, and returned to PNB in the fall of 2015 after serving as School Principal for Evergreen City Ballet.
---
What levels and classes do you teach at PNB School?
This year I teach Levels II, III, V, VIII, and occasionally the Professional Division.
Can you share favorite memories or memorable moments from your time dancing at PNB and your dance tours/travels?
Hard to choose! I have so many. I can laugh now about the time the horse pulling the Cinderella coach fell over onstage trapping me inside with no graceful options to get out. Performing La Valse in NYC when I was pregnant with my daughter. Performing the Divert Pas de Deux from A Midsummer Night's Dream with Olivier Wevers around the world, London, Hong Kong, Istanbul, Edinburgh. So many fabulous moments on stage with my fellow artists.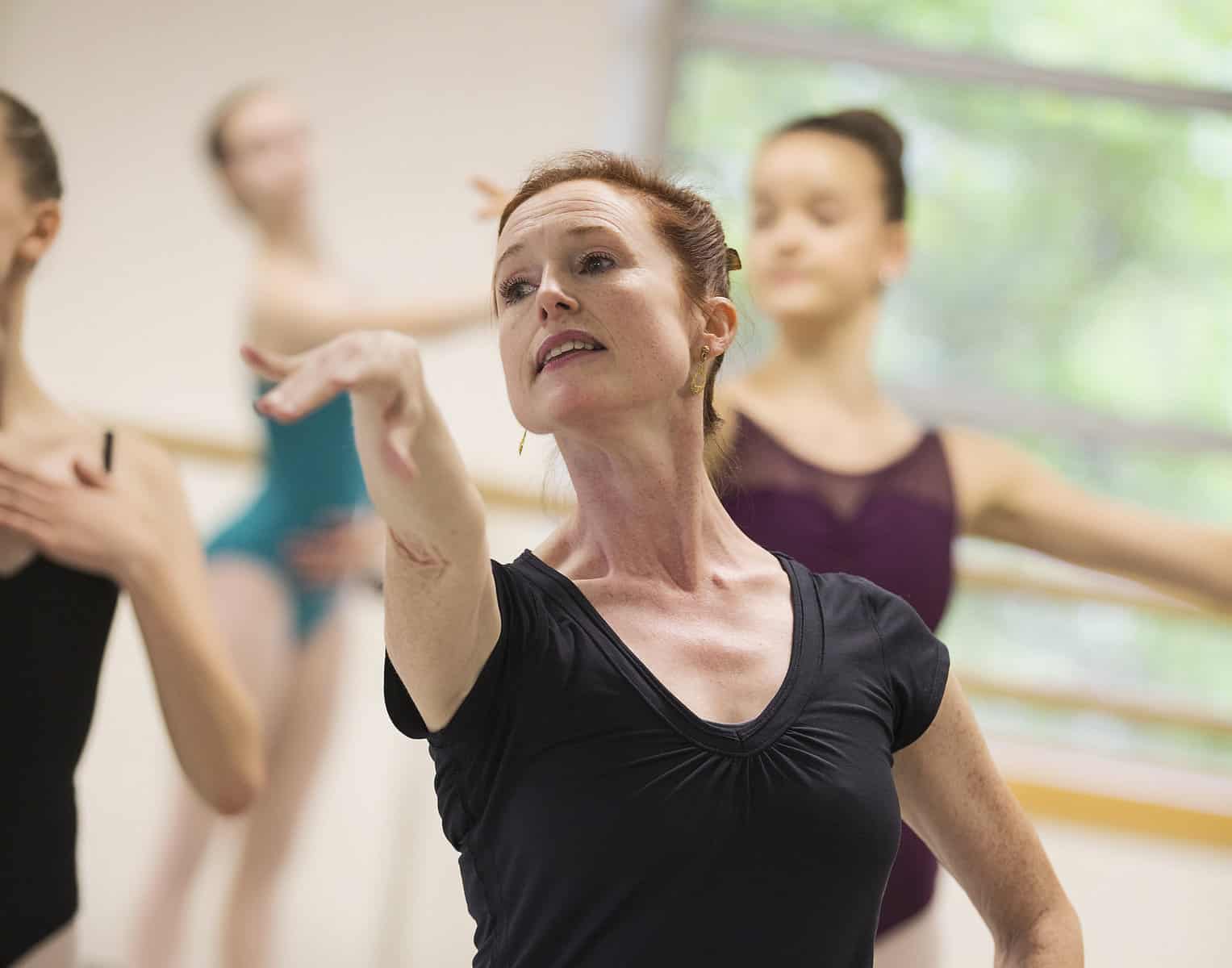 What was your favorite role as a dancer?
Juliet and Odette/Odile would rank at the top. But there were many other non-story ballets I loved as well. Story ballets though, are transformative and allow you to flex your imagination muscle. The process of fleshing out the character and adding layers of detail day by day is so rewarding. The identity you build ends up shaping the way you dance and ultimately if the story you tell is believable.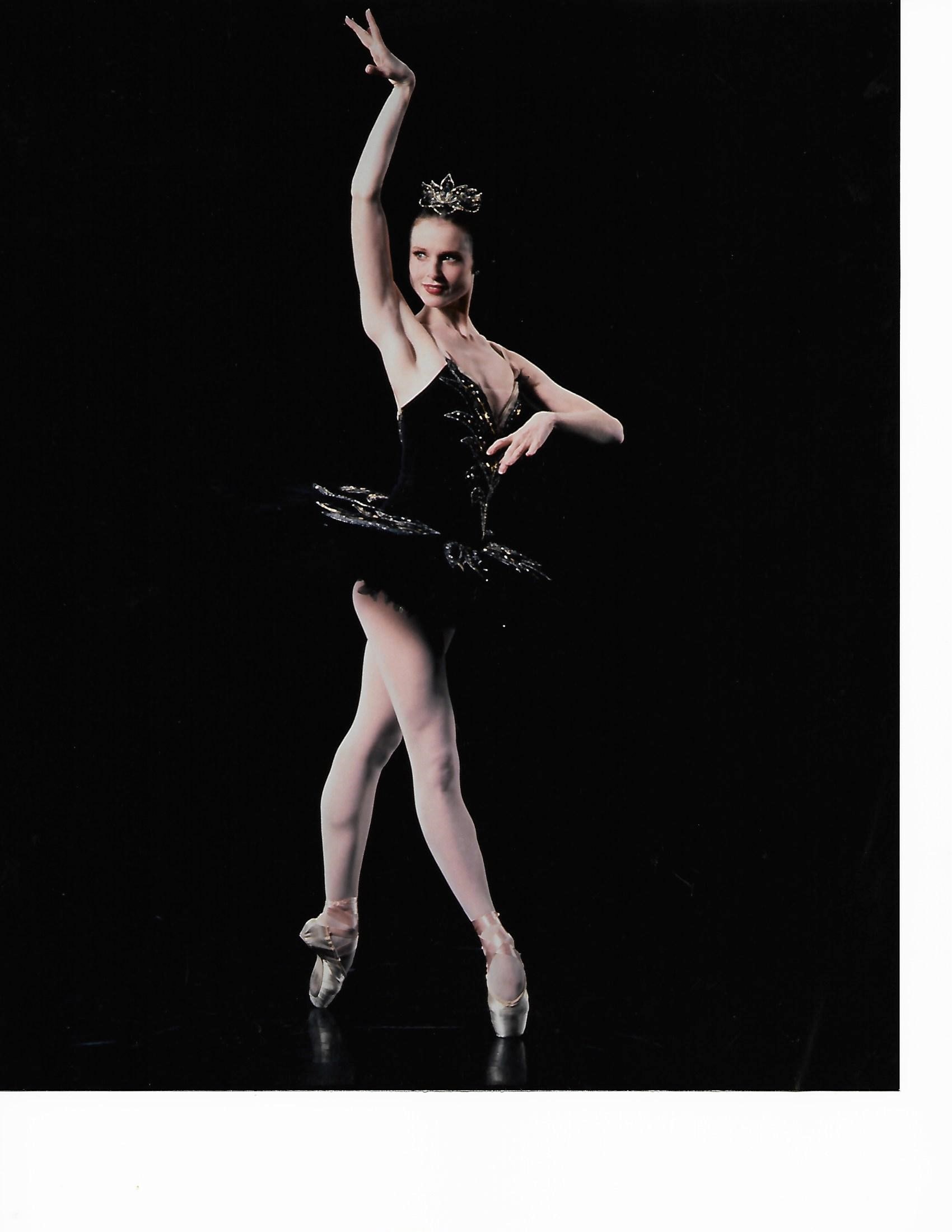 How has ballet instruction or your approach to teaching changed over your career? What has remained the same?
This would be part of a much larger discussion. Ballet and teaching practices are currently undergoing a sort of reformation. We are striving for a compassionate, healthy, and inclusive environment that encompasses all the new science we have learned about how young adults grow physically, socially, and mentally. There was little thought about this when I was growing up. It still remains that dance requires enormous dedication, focus, self-discipline, tenacity, and thick skin.
You are coaching dancers for PNB's upcoming performances of Swan Lake. What is the most fun or rewarding thing about coaching current dancers? What is most challenging?
It has been such a treat for me to coach the principal couples for Swan Lake. I get to revisit all the beauty of this ballet without the stress of it! It's most rewarding for me to see those moments when the dancers find their character and begin to tell the story through it. It completely changes the way they move and it's so exciting. The challenge is how to offer suggestions to them and not make them feel they must do it that way just because I did. They must find the way to tell their own story and then it will feel and look right.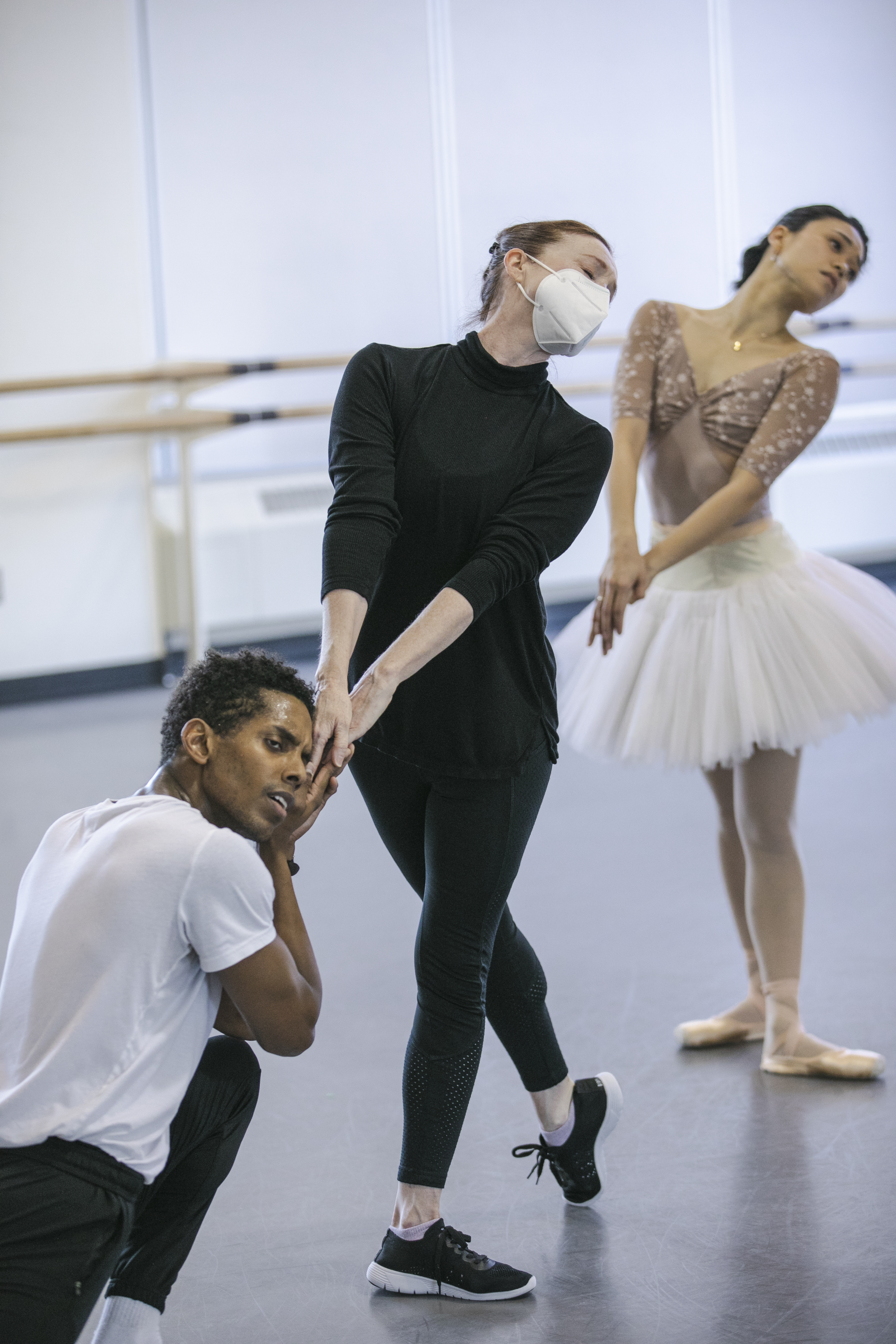 What is your non-ballet life like?
I live in Lake Forest Park with my husband, Eric. We laugh a lot and it's wonderful. My daughter is in Business School in Madison, WI. My amazing parents live about an hour north of me. Family is very important. I'm a night owl. That first sip of coffee in the morning is golden. Cats rule. I love nature. I love photographing nature. I love flowers and love arranging them. Might want to do something with this one day… I love to read, mostly mysteries. I have to do the NYT Spelling Bee daily.
Do you have any favorite pandemic-friendly (i.e. outdoor or virtual) Seattle spots?
I love St. Edward State Park at the north end of Lake Washington in Kenmore. Miles of hiking trails down to the shoreline of Lake Washington. And now there is a beautiful Lodge on the property as well if you fancy an amazing meal or local get-away.
I heard you have a large yard and love gardening. What do you love about gardening? What is your favorite season in your garden?
I love everything about gardening. The chance to be outdoors; the physicality of it; the smells of earth and flowers; the Zen of weeding; the trial and error of it. Spring is beautiful for my magnolia trees, but summer is when the roses explode. Late summer I have about 30 different dahlias to enjoy.
What are you currently listening to, reading, and/or watching?
My Spotify list is eclectic, Agnes Obel, Max Richter, Poppy Ackroyd, Oscar Peterson Trio…depends on the mood. I just finished A Gentleman in Moscow by Amor Towles. Loved it! And am currently reading Cloud Cuckoo Land by Anthony Doerr.
What advice would you give your 13-year-old self?
Don't be afraid to follow that dream. Often, it's not the people with the most talent or ability that succeed, but ones who keep showing up, keep working their hardest and keep looking for opportunity. Be smart. Be humble. You must be honest with yourself, though, about how much effort you are willing to put in. Nothing in ballet is easy. But if you have the tenacity, it's worth the challenge.
Tell us something we don't know!
My great great- grandfather was in vaudeville. He was a contortionist and had a tight-rope act.
---
Featured photo: Louise Nadeau rehearses Kent Stowell's Swan Lake, photo © Lindsay Thomas.
Photos: Ms. Nadeau teaching PNB School Summer Course students, photos © Angela Sterling. Ms. Nadeau as Odile and Odette, courtesy of Ms. Nadeau. Ms. Nadeau rehearses Swan Lake with PNB dancers Jonathan Batista and Angelica Generosa, photo © Lindsay Thomas. Ms. Nadeau rehearsing her role as the Queen in Swan Lake with PNB dancer James Kirby Rogers, photo © Lindsay Thomas.