Q&A with Shannon Rugani, Composer of The Window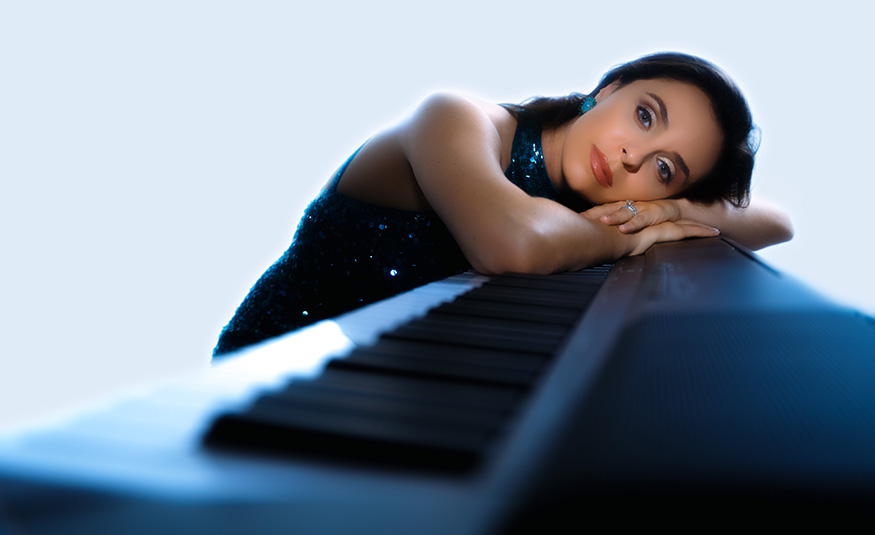 Shannon Rugani is the composer for The Window (choreographed by Dani Rowe) which will premiere on PNB's stage on November 3rd, 2023 as part of our upcoming repertoire LOVE & LOSS. Born and raised in California, Shannon Rugani trained with San Francisco Ballet School on a full merit scholarship, joining San Francisco Ballet in 2004 as one of the youngest company members in history. Shannon left SFB to join the original cast of Tony Award-winning An American In Paris. Upon the show's closure, Shannon focused on her music career as a singer/songwriter, releasing her first single in 2019 and her debut EP in June 2021 under the stage name EMPRESS®. Now, she's tackling writing music for dance, and her very first composition will be part of PNB's latest rep LOVE & LOSS. We asked Shannon how she became interested in dance and music, and she had some intriguing answers. Read on to learn all about her inspiring story!
You are a dancer, singer, composer, writer, and more! Have you always been interested in these many art forms?
Yes! I have an overactive imagination and am pretty connected to my emotions, so everything I do tells some sort of story. I am grateful to be able to have a career expressing myself through music, dance, film, acting, or writing.
My first true love was music. I was about four years old when I started playing the piano and composing. That evolved into an unwavering desire to move to music. So my parents signed me up for dance lessons at my local dance studio in South Lake Tahoe – which led to my 15+ career as a ballerina at San Francisco Ballet (SFB) and an actress on Broadway.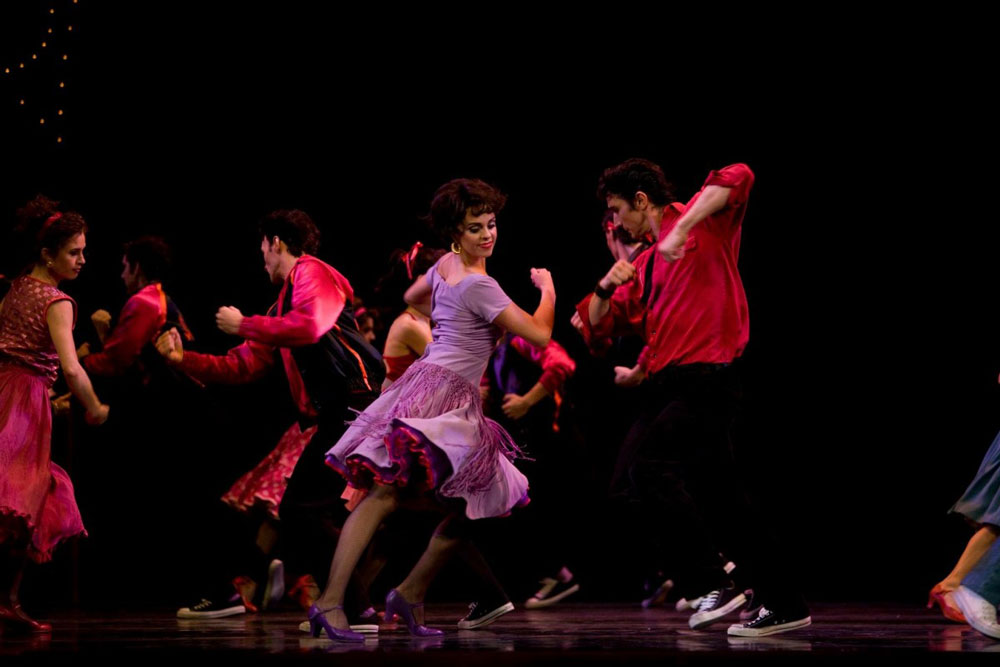 The way I discovered that I could sing is an interesting story because I learned how to sing during my career as a ballerina at SFB. I was cast as Anita in a production of West Side Story Suite – which is a singing role. I had never sung even Happy Birthday in front of my family, let alone a sold-out opera house, yet the moment I broke the silence, I fell in love with singing and haven't been quiet since!
I feel like I'm going back to my core passion of composing that started as a curious little girl at my parents' piano. It's satisfying when I can write music and get it to sound like it does in my head.
How does your dance practice inform your work as a composer and musician?
Music is and has always been the reason why I dance, so I write music that I would like to dance to. I have always gravitated towards beautiful melodic and rhythmic music that's fun and expressive.
Throughout my ballet and Broadway career, I was exposed to some of the world's greatest composers all while performing to live music. Being surrounded by incredible musicians was the ultimate first-hand exposure and experience that taught me so much more than I could have ever learned in a classroom.
I feel like the music comes to me and literally plays on repeat in my head until I get it out either on paper or in a recording. I think my musical taste has been enhanced and refined by my experience as a dancer. It's truly a gift to be able to express myself through music.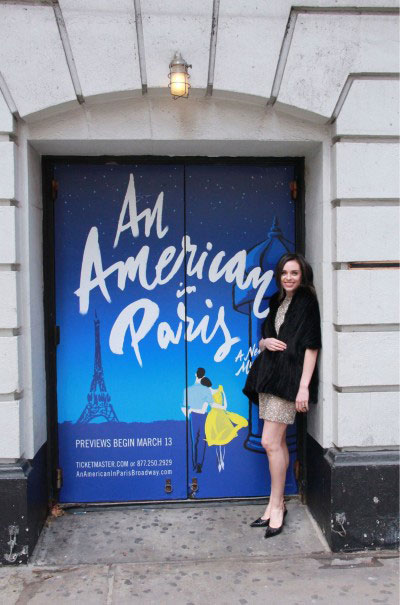 This is your first time composing a piece for ballet. How did this collaboration with Dani Rowe come about?
Dani's husband, Luke Ingham (a principal for SFB), and I used to dance together at SFB. I left SFB to go to Broadway before Dani moved to San Fransisco, so we never actually met in person until I saw one of her ballets in NYC a few years ago and fell in love with both her and her choreography.
Last year I decided to send her some of my classical music and she responded enthusiastically. After a coffee, a few phone calls, and a lot of laughs, we decided that creating a ballet together was inevitable…
Creating the music for this ballet was a true collaboration. After I sent Dani my first draft of the symphony, we worked together very closely over Zoom to tailor the ballet to fit her vision.
I had originally created the music for the entire symphony orchestra meaning it was much more filled out and very narrative – almost like a film soundtrack.
Dani was tentative at first to request changes to the original score – but we soon realized that we were two ex-professional ballerinas in the same room, without egos, but with a passion to collaboratively create something special. Then our ballerina and "bunhead" like focus took over and it was almost as if we jumped inside each other's creative thoughts. We were both very excited with the final score for the ballet because it allows room for Dani's choreography, the dancers, the sets, and the costumes to have the space to tell this beautiful story without being confined or dictated by the music. It really was a testament to a collaborative process focused on providing artistic and creative space for all involved.
During this time, I was suffering from Hyperemesis Gravidarum (HG – a technical term for severe morning sickness during pregnancy). Dani, being a mom of two girls herself, was so understanding and patient. Even though the morning sickness made it very challenging for me to work and focus, Dani always simplified things and created a stress-free environment for me and my baby. I am forever grateful to Dani's compassion and support, her deep understanding, and motherly love.
Dani's got a great musical sense and knew exactly what she wanted in the editing room. It was a pure joy to create this piece.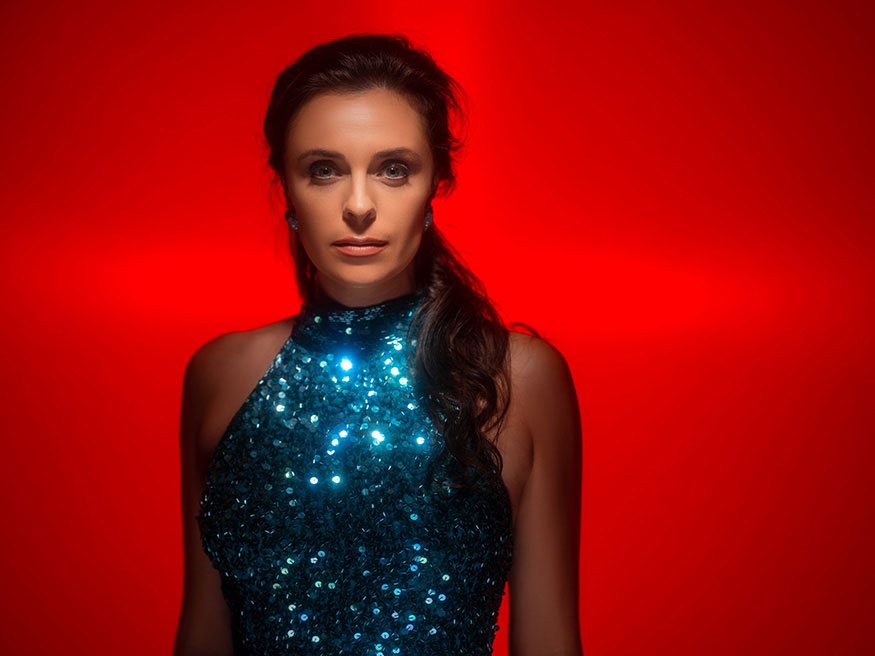 You and Dani are an all-female team creating this new work. What does this mean for you?
Throughout my 20+ years performing professionally, I never danced to a female composer. After spending some time researching online, I also couldn't find a professional ballerina (female or male) that has transitioned into a composer.
On top of it all I have created this symphony while very pregnant and suffering from HG, (severe morning sickness) which I'm pretty confident has never been done before.
So this is truly special for me. It's a privilege to be able to work alongside Dani – who is a creative genius, and Emma Kingsbury – whose stunning costume and set design speaks for itself.
It may not be the first time in history that the creative team is all female, but it is still so rare in this industry. I hope this proves that women-supporting-women teams can be successful and I hope to see more collaborations like this in the future.
You've had many career shifts in your journey so far, and you're about to start another new thing – motherhood! Any advice on starting something new?
I'm so excited to take on this new role as a mother. I'm trying to apply all the things I have learned over the course of my life and career into motherhood.
There's a formula that my mom taught me when I was a child that has helped me so much throughout my life and each career.
Her advice was to become a master at one thing (doesn't matter what it is – for me it was dance). Figure out the formula that helped you become a master at that one thing, then apply that same formula to everything else that you do.
My formula is:
Know what you want and dream big – then ask yourself every day if you're dreaming BIG enough.
Focus and be present in the moment.
Find someone who's doing what you want to be doing and ask them for advice or follow in their footsteps.
Work smart – then hard.
Parts 2, 3, and 4 of my formula should be very useful for motherhood!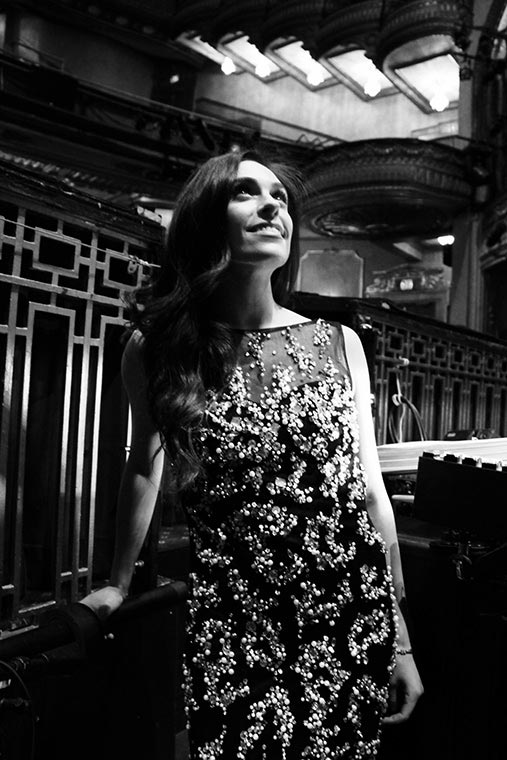 Come see The Window and hear Shannon's original composition at LOVE & LOSS from November 2-12, 2023. Support the cost and creation of original works by donating to PNB's New Works Initiative. Through our New Works Initiative, PNB has funded more than 150 original creations, including The Window, since 2005.
All photos courtesy of interviewee.