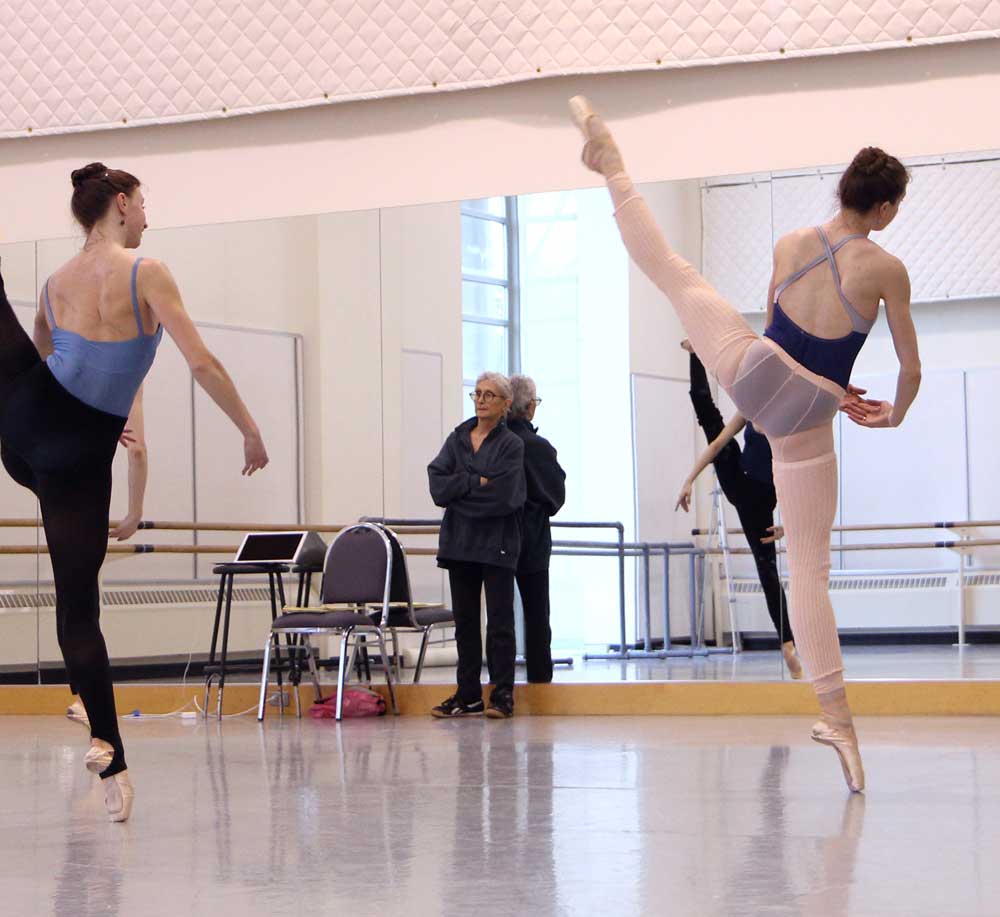 The ballet needs to tell its own story in such a way it can be received without having to be translated into language.
Twyla Tharp is extraordinary. Take one look at her bio and you can see it immediately. But Twyla's iconic status goes beyond her mountains of awards, medals, prizes, fellowships, honorary degrees, and three books. The sum of her ongoing legacy is more than her over 160 choreographed works including 129 dances, six films, four full-length ballets, twelve television specials, four Broadway shows, and the two figure skating routines she's created since the founding of her original company, Twyla Tharp Dance, in 1965. Though her works are varied in medium, Twyla revisits a common theme. "It's about absolute inclusiveness, it's about individuality," Twyla says. "There are passages in all these pieces about the individual as well as how the community holds them together and supports them." At PNB, we have enjoyed Twyla's dynamic presence in the studios over and over again including the works she has staged here and the three new ballets she's created for us: Afternoon Ball, Opus 111, and the work she created in 2013 as PNB's inaugural Artist-in-Residence, Waiting at the Station.
She's just a breath of fresh air in the studio. I mean, she's been in the business so long and she just has this way of running a studio. She treats dancers with a lot of respect, but has HUGE expectations for us. She makes us better dancers.
Twyla Tharp Works in PNB's Repertory
Featured photo: Twyla Tharp in rehearsal for Waiting at the Station with PNB dancers Elle Macy, Chelsea Adomaitis, and Sarah Pasch, photo © Lindsay Thomas.
Photos: Twyla Tharp in the PNB studios, photo © Marc von Borstel. Lindsi Dec and Batkhurel Bold in Nine Sinatra Songs, photo © Angela Sterling. PNB Company dancers in Brief Fling, photo © Angela Sterling.