Doug Fullington
Audience Education Manager and Assistant to Artistic Director Peter Boal
Doug Fullington is the Audience Education Manager and Assistant to Artistic Director Peter Boal at Pacific Northwest Ballet. He is responsible for developing PNB's audience education programs and is also on the consulting staff of PNB School as dance historian. Doug is a musicologist and fluent reader of Stepanov choreographic notation. He has contributed reconstructed dances to The Daughter of Pharaoh for the Bolshoi Ballet (2001); "Le jardin animé" from Le Corsaire for PNB School (2004); Le Corsaire for the Bavarian State Ballet (2007); Giselle with Marian Smith and Peter Boal for PNB (2011), and Paquita with Alexei Ratmansky and Marian Smith for the Bavarian State Ballet (2014). In 2016, he staged a streamlined reconstruction of Le Corsaire for Pacific Northwest Ballet School. Doug's writings on Stepanov notation have been published in Ballet Alert!, Ballet Review, Dance View, and Dancing Times. He also has presented numerous lecture-demonstrations about Stepanov notation for the Guggenheim Museum's Works and Process series. In 2016, he was a resident fellow at NYU's Center for Ballet and the Arts and also a research fellow at the Jacob's Pillow Dance Festival. Doug currently is editing the first critical edition of Giselle for Barenreiter and also is writing a book about using 19th-century sources to revive ballets, both with Marian Smith. Doug can be reached at 206.441.2445 or dougf@pnb.org.
Shannon Barnes
Director of Community Education
PNB Teaching Artist
Shannon Barnes has worked with Pacific Northwest Ballet's Community Education Programs since 2002.  Her work with PNB includes curriculum development, program assessment and evaluation, coordinating REACH Student Dance Group, and teaching extensively in schools.  Shannon is committed to making dance accessible to a broad range of people.  In addition to her work at PNB, Shannon's experience includes creating inclusive dance opportunities for people with and without disabilities, an internship with Candoco- a London-based inclusive dance company, and working as a dance specialist in primary schools in Bath, England.  Shannon served on the Board of the Dance Educators Association of Washington for five years and is adjunct faculty at Cornish College of the Arts and a guest instructor for Seattle University.  Shannon earned a B.A. in Dance and Psychology from the University of Washington and a Post-Graduate Certificate in Dance in Community from Laban, London. Shannon may be reached at sbarnes@pnb.org or 206.441.9411 x4229.
Rochelle Rapaszky
Associate Director of Community Education
Equity, Diversity, and Inclusion Initiative Coordinator
PNB Teaching Artist

Rochelle Rapaszky began her dance training at the age of seven in her hometown of Fallbrook, CA and continued at Ballet Society of North County, under the tutelage of Jacqueline Hepner-Thurston. She received her BFA in Dance from Cornish College of the Arts in Seattle in 2007 and thoroughly enjoys the fine arts of teaching, choreographing, and making dance accessible to the community. Rochelle holds awards from San Diego Dance Alliance, as well as Cornish College of the Arts. She has attended teacher training workshops with foundations such as TAT Lab, Arts Time, VSA Arts Institute, and Creative Dance Center of Washington. Rochelle joined Pacific Northwest Ballet in 2008. In addition to her work with PNB, Rochelle has been Lead Instructor at Maple Valley School of Ballet since 2007, and was Resident Choreographer of Seattle-based 127th St. Dance Company from 2010-2014.
Ann Marie Caldwell
Community Education Programs Manager
TAT Lab Coordinator
PNB Teaching Artist
Ann Marie Caldwell is passionate about teaching the arts to students.  This is her ninth year as a teaching artist, with experience in teaching movement, drama, and visual art.  Ann Marie graduated from University of Puget Sound with a degree in theatre before completing the Teaching Artist Apprenticeship at Seattle Children's Theatre.  She has continued her training with the Creative Dance Center and was a participant in the 2011-12 Washington State Arts Commission-sponsored Teaching Artist Training Lab.  Ann Marie is delighted to have joined PNB in 2011.
Ellen Cooper was born in Olympia, WA where she began her dance training in ballet, jazz and theatre dance. She received a BFA in Dance, Magna Cum Laude, from Cornish College of the Arts in 2012. Ellen has also studied with The Mark Morris Dance Group and on scholarship with The Joffrey Ballet School. She started working with Pacific Northwest Ballet's Community Education Programs as in intern in 2012. Now a teaching artist, Ellen loves working with students of all ages and abilities. Ellen also teaches at Creative Dance Center and several local dance studios. In addition to teaching, Ellen performs with Khambatta Dance Company and 127th St. Dance Company.
Adriana Hernandez joined Pacific Northwest Ballet in September 2013 and was promoted to Teaching Artist in 2014. She is originally from San Diego California and grew up in Tijuana, Mexico. She graduated from Cornish College of the Arts with a BFA in Dance in 2013 where she found a deep interest in Movement Analysis and Movement Therapy. Her choreographic work has been presented at Cornish College of the Arts, and Southwestern Community College where she also received the Outstanding Dancer/Choreographer Scholarship Award. She continues to research and experiment with movement through choreography and teaching, including work with Velocity Dance Center's Bridge Project.
Lauren Kirchner began her dance education at the Center for Dance in Issaquah/Preston where she trained in ballet, jazz, and musical theatre. At Connecticut College, she minored in dance and received her BA in Sociology-based human relations in 2009. While at Connecticut College she studied modern dance and ballet, was an active member of the dance club, and captained the school dance team, studying with artists such as David Dorfman, Heidi Henderson, Robyne Watkin, Lisa Race and JT Jenkins. Ms. Kirchner also spent a semester abroad in Sydney, Australia studying dance and sociology at the University of New South Wales, working with Australian choreographer Sue Healy. Lauren has worked for Pacific Northwest Ballet's Community Education Programs since 2008. Additionally, she serves as PNB's DanceChance Coordinator and the Student Cast & Parent Volunteer Coordinator.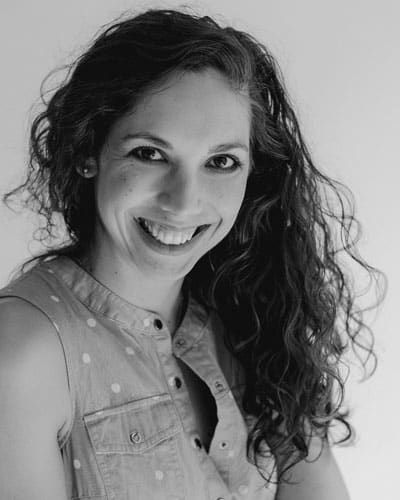 Originally from Burlington, VT, Ciara McCormack was raised in both the Northeast and small town Nebraska. She began dancing at the age of five, and studied strict ballet technique before expanding into other genres. In 2011, she graduated Summa Cum Laude from Stephens College with a BFA in Dance and a minor in creative writing. Since graduation, she has worked with numerous professional companies in Nebraska and Seattle. Ciara began teaching in 2008 and has worked with students of all ages in dance studios, theaters, and public schools in the US and Chile. Her passion as an educator is to support growth, encourage a sense of joy and wonder, and facilitate an understanding of the world through creative explorations for mind and body.
Hayley Shannon joined Pacific Northwest Ballet as a teaching artist apprentice in 2014. She comes from Ann Arbor, Michigan where she studied dance for fifteen years and performed professionally with the Michigan Dance Project. Hayley earned a BA in communications and dance from Michigan State University's Honors College where she was fortunate to direct various student concerts, teach extra-curricular dance programs and facilitate movement workshops with youth. Hayley migrated to Seattle in fall 2013 and has since completed Seattle Repertory Theatre's Professional Arts Training Program in development and Anne Green Gilbert's Summer Dance Institute for Teachers at the Creative Dance Center. In addition to her work at PNB, she is a faculty member and development coordinator at Spectrum Dance Theater and a company artist and communications manager for The Three Yells Performance Company. Through her teaching, Hayley seeks to cultivate community and empower people of all abilities, backgrounds and ages to celebrate their individuality.
Suzanne Singla trained with Columbia Dance Ensemble in Vancouver, Oregon Ballet Theatre School and Alvin Ailey American Dance Center, where she received a Certificate of Dance. She performed with dance ensembles in Oregon, New York and South Africa. Her teaching credits include faculty positions at Connecticut Dance Theatre, School at Steps, and Ballet Hispanico. Suzanne joined the Community Education and PNBS faculty in 2004 and served as Children's Division Coordinator from 2005–2009. She is also a certified STOTT Pilates instructor.
Adam Kessler
Lead Accompanist
Adam is a dedicated drummer, percussionist, and educator. While playing and touring the globe with the Roosevelt High School Jazz Band, Adam felt the power that music has to bring people together. In 2006 he received a BA in Music from Cornish College of the Arts. While there he gained valuable experience through the study of jazz, Brazilian, electronic, middle eastern, and gamelan music, as well as musicianship and composition training under the private direction of multi-instrumentalist Denney Goodhew. Adam performs regularly in Seattle, teaches privately as well as ensemble classes, and has been an accompanist for Pacific Northwest Ballet's Education programs since 2006.
Becca Baggenstoss teaches and performs a variety of percussion styles. Native of Arkansas, she received a bachelor of music education from Oklahoma State University and a masters in percussion performance from the University of New Mexico. She arrived on the Seattle scene in 2009 and already has a variety of gigs from principle percussionist with the Lake Union Civic Orchestra, to performing with the Blue Thunder Drumline, the Seattle Percussion Collective, Pacific Northwest Ballet, Chaotic Noise Marching Corps, Concert Imaginaire, and Super Geek League. She also teaches the Franklin High School drumline and teaches privately at the Seattle Drum School and various after school music programs. She joined the PNB Education team in 2010.
Morgan Gilkeson
Bio coming soon!

Jeremy Jones was raised in Denver, Colorado, and studied music and computer science at Duke University in North Carolina where he received the Lionel Hampton Scholarship for Jazz Studies. After graduating from Duke in 2002, Jeremy moved to Seattle and worked four years full-time at Microsoft while integrating into the diverse music scene of the northwest, joining PNB in 2010. Jeremy has performed and recorded with Billy Taylor, Winard Harper, The Coats, Chevy Chase, Choklate, Reservoir Cats, Upbeat, Seattle Percussion Trio, and Jazz for Peace.  He was selected to Betty Carter's Jazz Ahead at the Kennedy Center in Washington DC in 2003 and 2005. Jeremy plays in the Seattle-based trio The Teaching with Josh Rawlings and Evan Flory-Barnes. The Teaching has released three albums, a DVD, and won the Earshot Jazz Best Northwest Acoustic Jazz Ensemble in 2009 and Band of Year by the Inside/Out Awards in 2010.  Jeremy received a Grammy Nomination in 2014 for playing drums on Macklemore & Ryan Lewis' album The Heist. In addition to his work in the Northwest, Jeremy often performs in his home state of Colorado, and has toured nationally and internationally including Italy and Peru.  He is passionate about education and has given workshops and performances at schools in Massachusetts, Washington, and Colorado. Jeremy is also a certified hatha yoga teacher.
Columbus Ohio native Daniel Zwelling has been playing music since he was three years old when his parents signed him up for piano lessons. After twelve years of piano lessons, Daniel begged his parents to let him play the drums. His father agreed on the condition that he got a B in math. That was the first and last B in math he would ever get. In 2010, Daniel graduated from The Ohio State University with a degree in Jazz Performance where he studied with master drummer, Jim Rupp. (Woody Herman, Maynard Ferguson, Glenn Miller, Diane Schuur, Tony Bennett). Since moving to Seattle Washington in 2014, Daniel has been teaching private drum and piano lessons out of his home, accompanying dance classes for Pacific Northwest Ballet and Spectrum Dance Theater, and playing gigs around town.