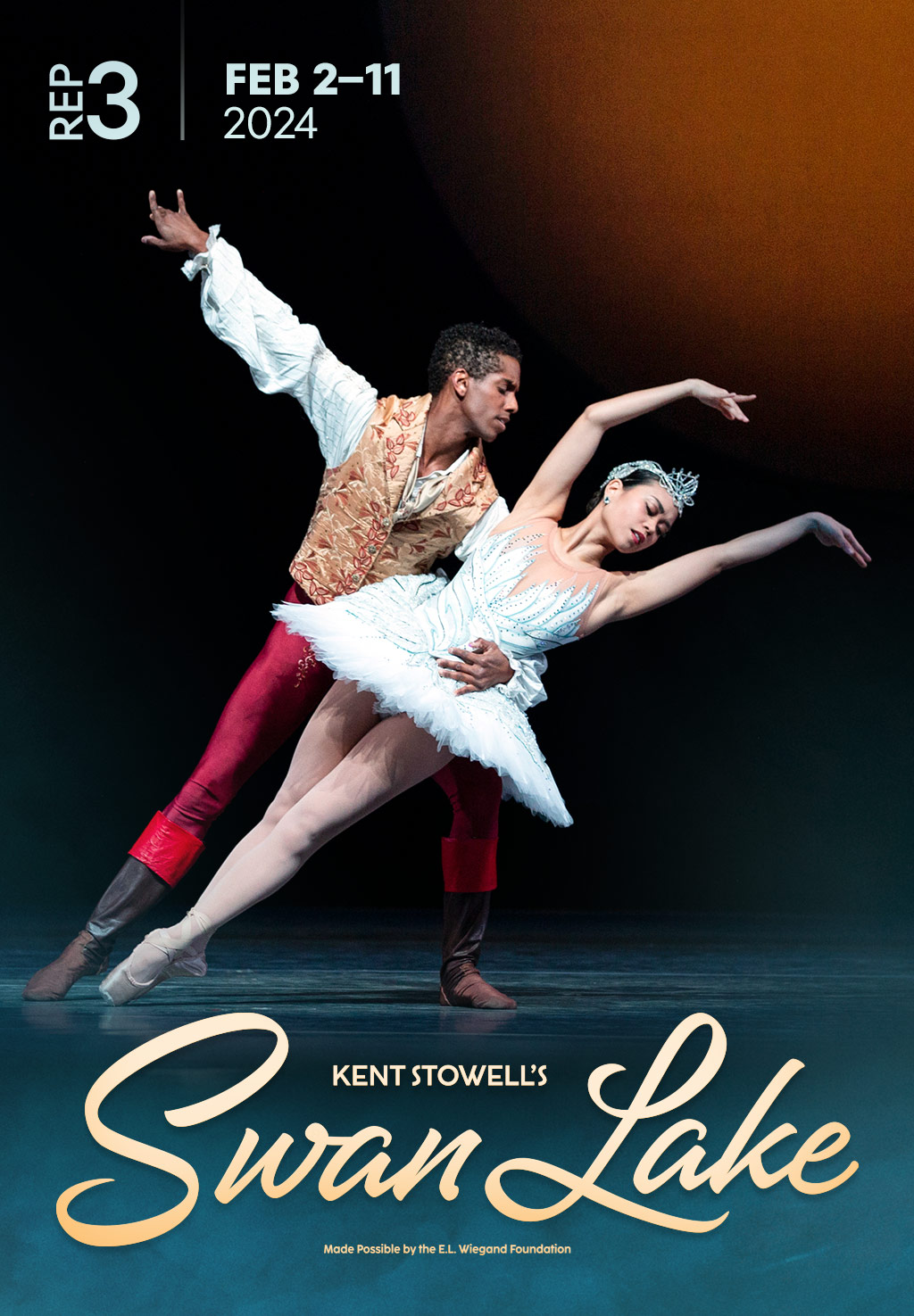 Swan Lake
February 2-11, 2024
By the light of Ming Cho Lee's luminous moon, let our flock of ethereal swans transport you to the wondrous world of Kent Stowell's Swan Lake.
This ballet classic is carefully crafted to keep you on the edge of your seat, from the epic dancing, to the stunning scenery and costumes, to the iconic score (perfectly played by the PNB Orchestra). Most captivating of all? The story at the ballet's heart: a classic tale of good versus evil, temptation, tragedy, and love of the highest order.
Approximate Running Time: 2 hours and 55 minutes, including two 20 minute intermissions.
Season Sponsor

Season Sponsor

Season Sponsor