Alejandro Cerrudo's (Little mortal jump, Silent Ghost) rapidly expanding Seattle fan base eagerly anticipates PNB's premiere of One Thousand Pieces, a large-scale ensemble work inspired by artist Marc Chagall. The double bill returns David Dawson's (A Million Kisses to my Skin) powerfully athletic Empire Noir, set against a massive, curving sculpture.
Running Time: Two hours and twenty minutes, including two intermissions.
It takes countless individual pieces to create a single new work; from choreographer, to dancer to donor support. Become a piece of our new work! Join us in reaching our goal of 1,000 gifts to put ballets like One Thousand Pieces on our stage.
Top and gallery photos © Angela Sterling.
Season Sponsor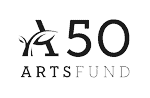 Season Sponsor

Presenting Sponsor
Supporting Sponsor

Supporting Sponsor

Supporting Sponsor