Two star-crossed lovers, one brilliant ballet. Jean-Christophe Maillot infuses Shakespeare's classic Roméo et Juliette with intoxicating emotion and beauty. Rediscover the fragility and volatility of youth in this cinematic tale of first love.
Streaming starts February 11, 2021. Performances will be available for five days.
Digital Performance Plus – $39
Five Minute Call
Ballet Talk
Meet the Artist
With Noelani Pantastico and James Yoichi Moore
Bonus Content
Access to video of Bernice Coppieters (original Juliet) rehearsing PNB dancers in 2016.
An archival performance of West Side Story Suite with an introduction from NYCB Resident Choreographer Justin Peck.
Larae Hascall and Mark Zappone on building Jerome Kaplan's designs.
Digital Performance – $29
Five Minute Call
A peek backstage at the artists, musicians, and crew preparing for the performance.
Ballet Talk
Doug Fullington's informal introduction to each performance event discussing choreography, music, history, and design.
Meet the Artist
Peter Boal with Company dancers in a lively conversation about the works.
Want to share Roméo et Juliette with your clients and employees?
A partnership in support of Jean-Christophe Maillot's Roméo et Juliette will help ensure that the magic of PNB continues and finds its way into the homes of our community, friends, and family this season. To discuss this opportunity and the more personalized needs of your organization, please contact PNB's Institutional Giving Manager, Caitlin M. Bell, at cbell@pnb.org.
"The power of Maillot's production, and this cast in particular, is the emotional impact. As an audience member you feel the roller coaster from ecstasy to sorrow. Even though it's tragic, it's too achingly beautiful to look away."
"This cinematic production was undergirded with minimal yet effective set pieces and costumes that made our heroine and hero stand out.  Certainly this production could not have been at the level it was without the mighty PNB Orchestra playing Prokofiev's score under the watchful eye and baton of Emil de Cou."
"The drama is appropriately complimented by a muted and inventive set (designed by Ernest Pignon-Ernest) of white panels that shift and move to frame each scene, and a ramp protruding down to centre stage that serves multiple purposes – as a bed, as Juliette's balcony – and adds depth and interest to the scene."
"[…]proud, affectionate and detailed phrasing of the Pacific Northwest Ballet Orchestra. Emil de Cou, conducting both performances, shaped the score superbly."
"Pantastico and Moore danced as if possessed by love, perpetually interwoven in what seemed like the movement equivalent of finishing each other's sentences."
Romeo
James Yoichi Moore
Juliet
Noelani Pantastico
Nurse
Margaret Mullin
Lady Capulet
Laura Tisserand
Tybalt
Seth Orza
Mercutio
Jonathan Porretta
Benvolio
Benjamin Griffiths
Paris
Joshua Grant
Rosaline
Kylee Kitchens
Friar Laurence
Miles Pertl
Acolytes
Kyle Davis
Price Suddarth
Digital Season Sponsor

Digital Season Sponsor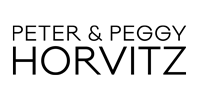 Season Sponsor

Season Sponsor