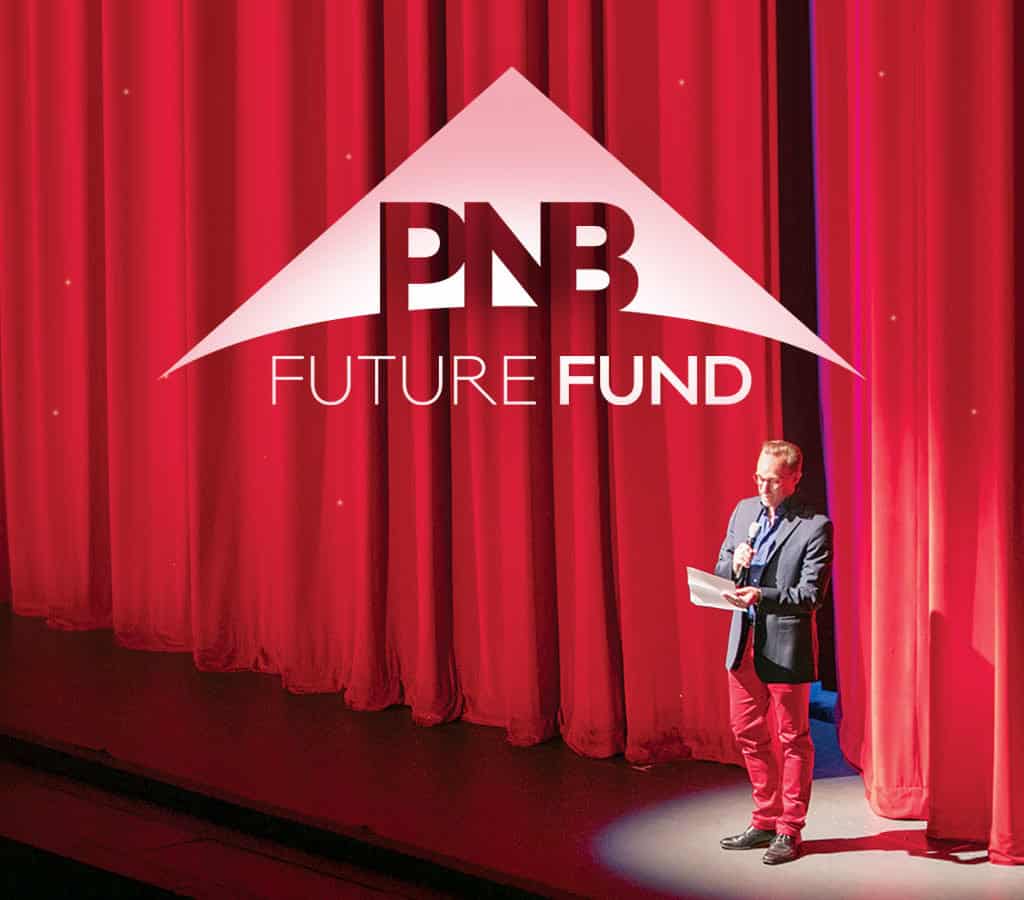 It's time to raise the red curtain! We long to see you in the audience at McCaw Hall waiting for that magical moment when the lights dim and the Orchestra creates an unexpected cacophony, when the hush of hundreds descend and expectations rise. We miss the quiet professionalism of our stage crew and the warm welcome of our ushers, and dodging little ones waltzing towards the gift shop at intermission. We miss the sound of your applause and hoots during final bows and your questions at post-performance Meet the Artist sessions. We treasure how PNB brings us together, and we now have the opportunity to return to this shared experience.
The PNB you will rediscover will be both familiar and different. You'll see favorite dancers, and new faces, ballets by familiar choreographers, and new talents. Our work on stage and in every way will be more representative and more inclusive. Expect transparency, honesty, and a commitment to discussing and addressing the systemic issues we face and seek to change.
The hiatus was rough, but as we emerge on the other side, we acknowledge we are better for it. We are ready to lift the curtain on a new PNB, and in the anticipatory hush of the darkened hall, among many, safely distanced, masked, tested and vaccinated, we will collectively rediscover something we have always cherished. After an interminable intermission, we are ready. The time is now, and it's time to support PNB.
Your tax-deductible gift to the Future Fund will help PNB sustain the work we've done to reinvent PNB. The gift you make today will shape PNB's future tomorrow.
"As stages go dark all over the state, let's pause for a moment to consider what we're losing for a while – the dances that won't be danced, the songs that won't be sung, the plays that won't be performed. Let's think practically about what we can do to help those whose livelihoods are affected."
"Your work is "essential," in the core meaning of the word — essential to our humanity, our spirit, our imagination."
"PNB is one of the nation's finest ballet companies; the dancers are well trained, the orchestra superb. The immediate future for PNB – and for every regional arts nonprofit – is bleak. Arts leaders tell me if the public gathering restrictions go on for months, many arts companies won't be able to reopen when they're lifted."
"As we, a nation and community, face this unprecedented situation it is our obligation as a society to support the arts. The unknown of this crisis is what feels us with stress, fear, and dread. The honesty and candor in which you shared the current financial situation of Pacific Northwest Ballet and PNB School are appreciated more than our family will ever be able to fully acknowledge. PNB is a backbone to the greater Seattle area and I have full faith that this will pass and the PNB community will come back stronger than ever."
"The cliché about live performances is true. The power of live dance lies in its impermanence. No video can really capture the experience. We [also] underestimate the real social benefit of providing a big dark room where it's perfectly acceptable to cry in public, which is yet another reason we need to fight to keep these arts institutions, big and small, alive."
"I used to take my girls to see your ballet back in the 90s. I miss it very much. I am old now, the girls married and moved far away. But I always picture Swan Lake from the many times we went to see it when they grew up in Washington. We have no ballet where we live. Thank you for those memories. It's what lives in my mind when I have to have MRIs. I close my eyes, see the dancers, hear the orchestra. It helps me through the hardest of times."
"Our ability to weather this crisis depends on cutting as much expense as we can while maintaining a bare-bones operation, as well as applying for relief funds and appealing to donors to support the organization at this critical time. It's just unthinkable for me to take away people's health care right now, especially in a health care crisis." –Ellen Walker, PNB Executive Director