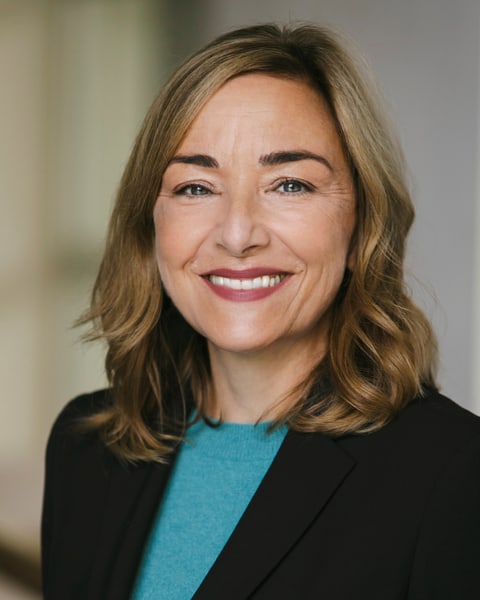 Ellen Walker
Executive Director
Ellen Walker is in her nineteenth season with Pacific Northwest Ballet, and has served as Executive Director for eight years. Ms. Walker oversaw significant audience development initiatives during her tenure as Director of Marketing & Communications for PNB, with an emphasis since 2009 on the cultivation of new audiences. She was named PNB's Executive Director in July 2014, and now oversees an operating budget of $28 million and a staff of more than 400 full and part-time staff members. Ms. Walker was responsible for managing the relocation of and campaign to fund PNB School's Eastside location, The Francia Russell Center, which opened in 2017.
Prior to joining PNB, Ms. Walker was a marketing and sponsorship consultant to arts and civic organizations in Seattle, and managed numerous projects for Seattle Center and Seattle Center Foundation. From 1988 to 2000 she was Director of Marketing for Seattle Children's Theatre, where she managed successful efforts to triple the size of the audience for this renowned regional theatre serving young people and families. Before stepping into her latest role, Ms. Walker also served on the faculty of Seattle University's MFA Arts Leadership program, teaching arts marketing to a new generation of nonprofit arts leaders.
Ms. Walker serves as Vice President of the Inspire Washington board and is also Secretary and council chair for Dance/USA, the national field service organization. In 2021 she was selected as one of Puget Sound Business Journal's Women of Influence. Ms. Walker is from Seattle, Washington and attended the University of Washington and Trinity College, Dublin.