Answering Nutcracker FAQs
WE'RE GLAD YOU ASKED! A random sampling of ballet FAQs
Aren't all Nutcracker productions pretty much the same?
Not at all! There is probably no another ballet that has been performed so many times, in so many different ways. From your neighborhood dance studio to a professional company, the skill of the dancers and scale of the production varies as much as interpretations of the Nutcracker story. Though PNB's current production shares Balanchine's classical choreography with New York City Ballet among others, its costume and scenic designs by Ian Falconer are completely unique to PNB. And, notably, our 65-member PNB Orchestra has been praised as one of ballet's best.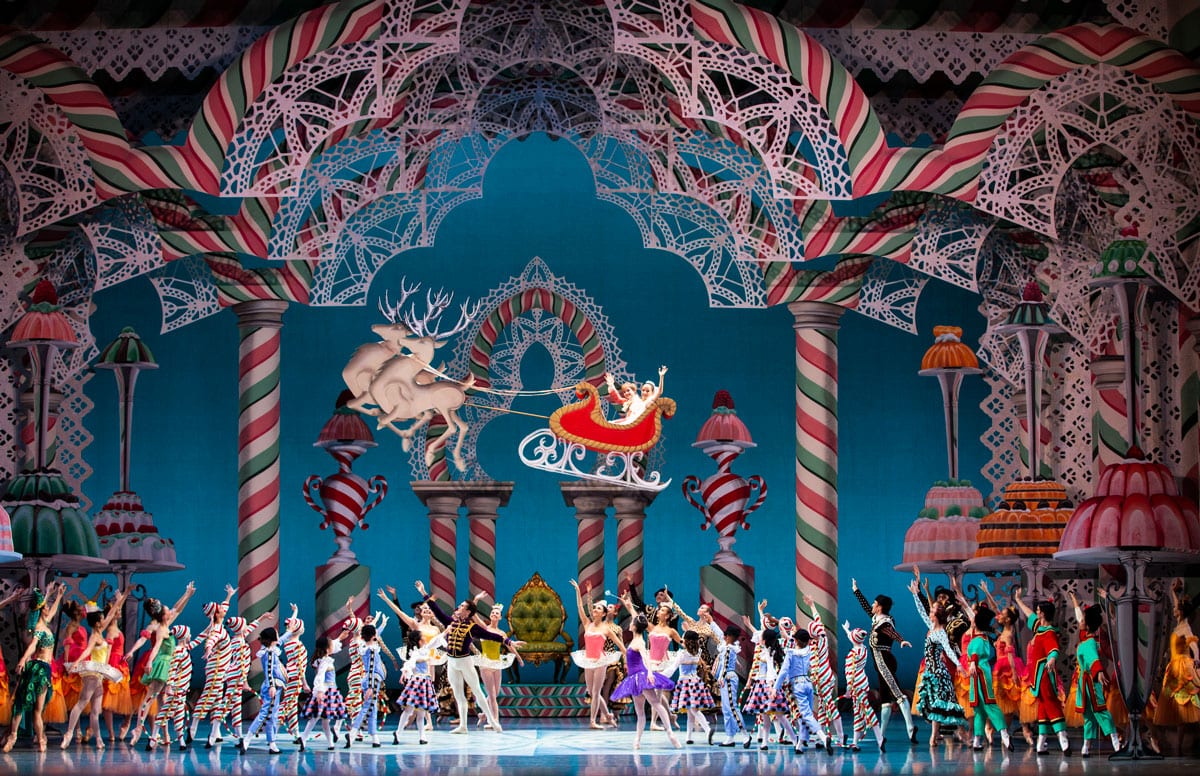 How do you become a professional ballet dancer?
Like professional athletes, career dancers (and their parents) make a huge commitment to training when they are young. In addition to expressive gifts and musicality, classical ballet's forms require unusual physical dexterity and strength. Aspiring professionals train intensively for at least ten years in pursuit of a company contract.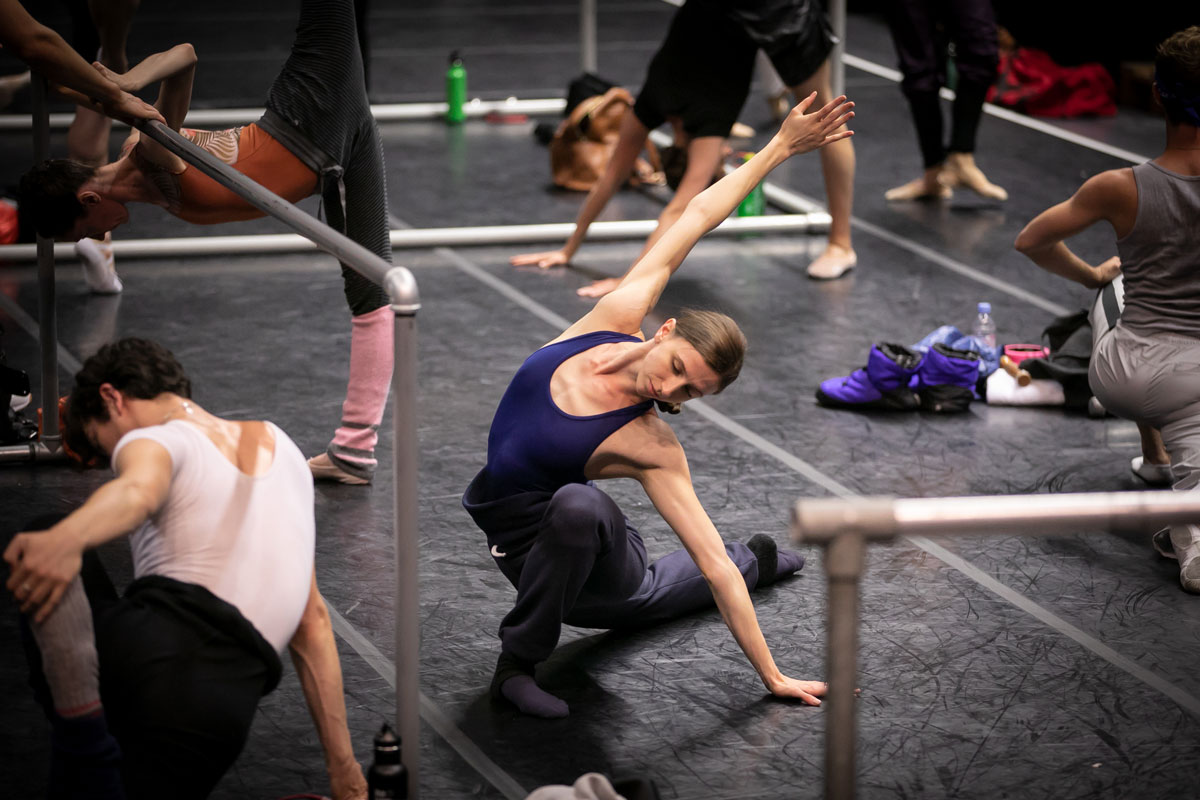 Where did ballet come from?
Ballet emerged from the 15th-century Italian court as a dance interpretation of fencing and then developed into a formalized performance art in Louis XIV's 17th-century court, the source of ballet's French vocabulary of terms. Ballet continued to evolve in England, Italy, and Russia as concert dance, and ballet schools around the world influenced the art with their own culture and politics. Regarded as the foundation for many other dance styles, ballet experienced terrific technical expansion over the last 100 years and continues to evolve by incorporating modern and contemporary dance forms.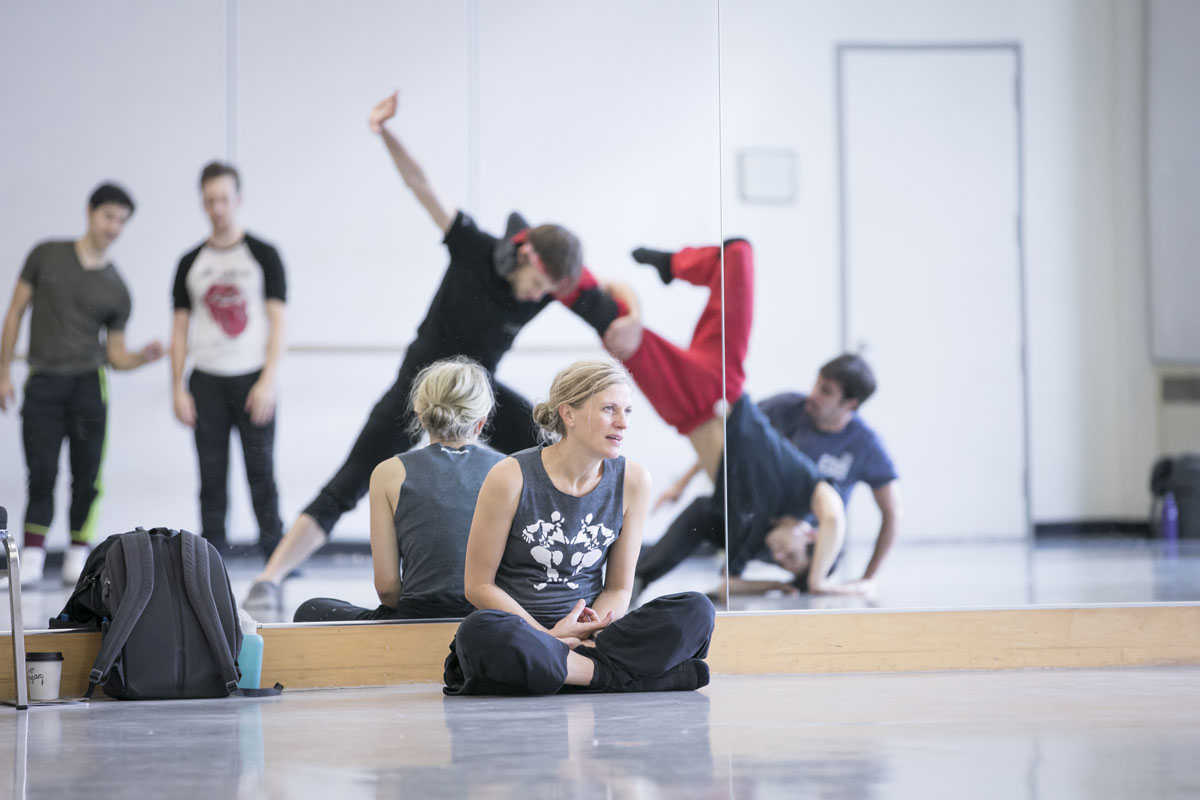 Who makes PNB's costumes?
Most of our costumes, including headpieces, accessories, and masks, are made right next door in our Costume shop. One tutu can take up to 200 hours of labor and cost up to $5,000—but once constructed, it will be used for hundreds of performances and fit to many dancers with multiple sets of hook-and-eye closures. When planning for a large-scale, full-length ballet, it's not uncommon to start costume construction more than a year in advance.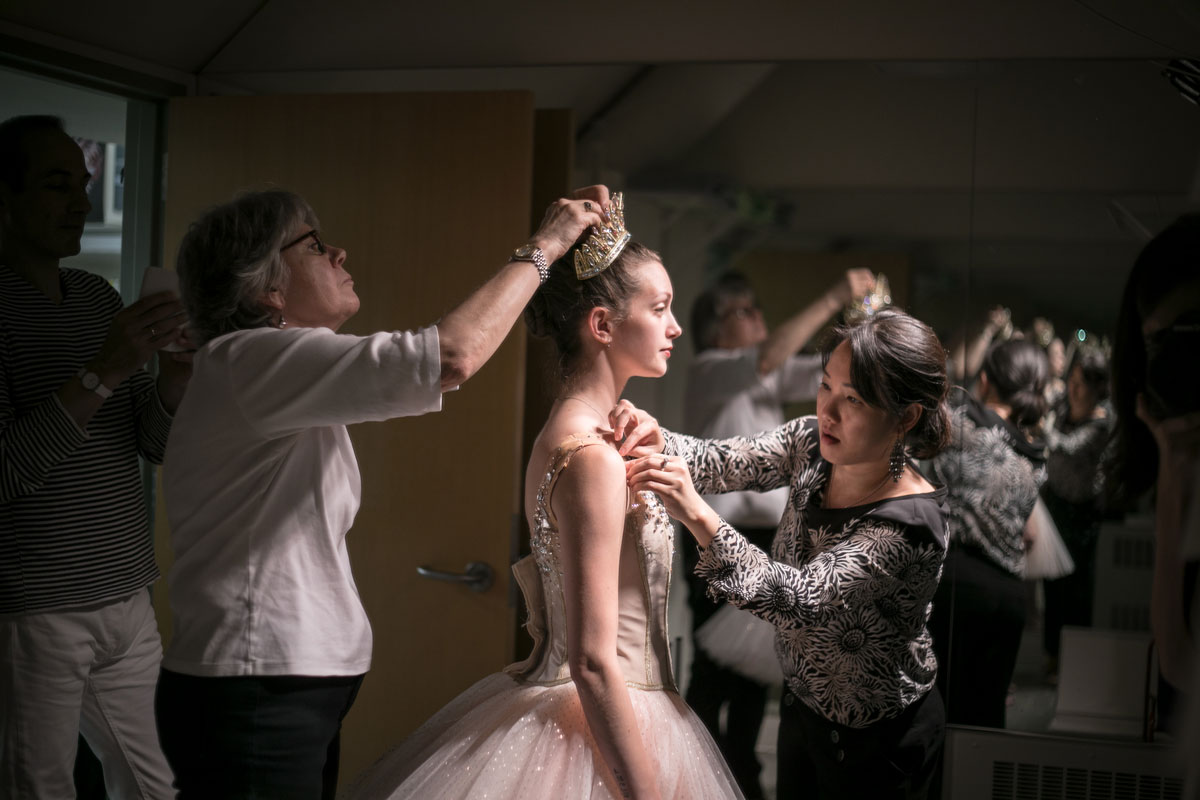 Where does the scenery come from?
Just like our costumes, most of the sets are built by our Production crew right here in Seattle. Large floor-to-ceiling "drops" are painted on canvas curtains and lowered from McCaw Hall's fly tower via pulleys. Other canvas and solid wood pieces are secured to frames so they can be moved around and off the stage. Occasionally, PNB rents production elements from—or co-produces a work with—another ballet company. All scenery, props, and lighting effects are hand-operated by a skilled backstage crew, which numbering more than 40 during The Nutcracker.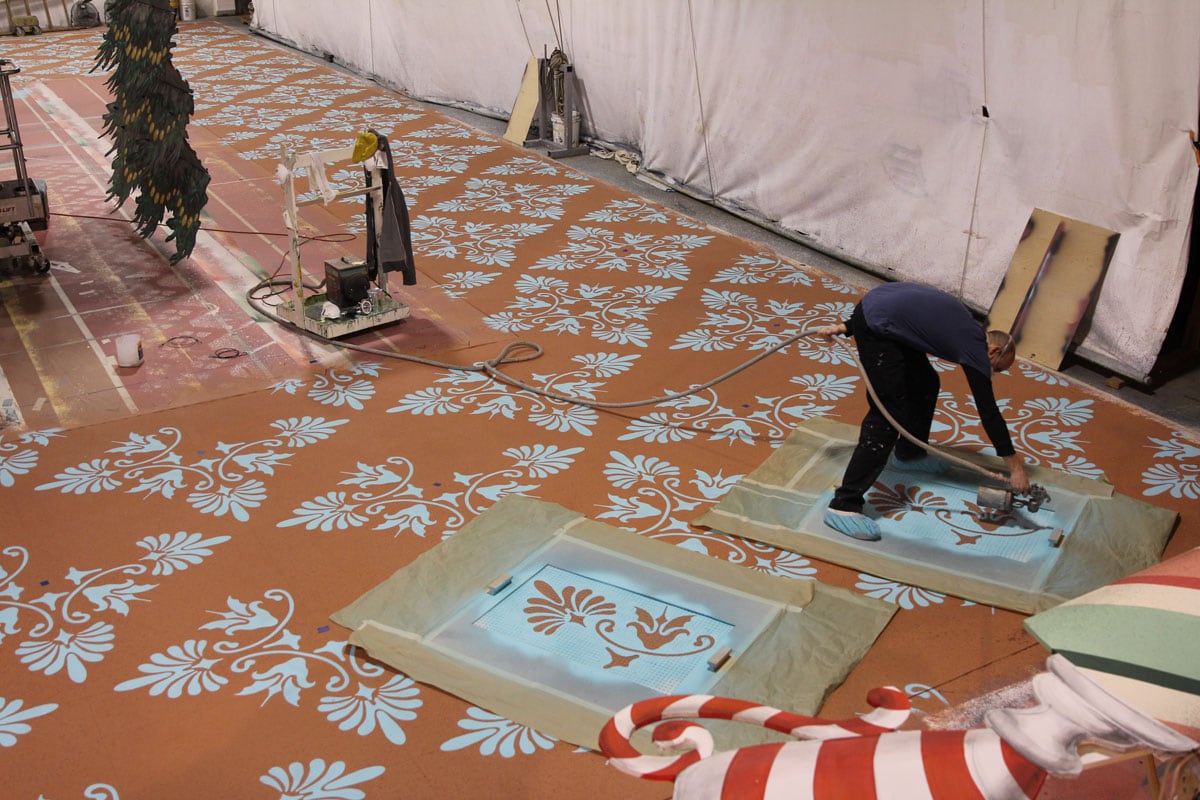 Scenery for The Nutcracker in production. Photo © Lindsay Thomas.
How old should a child be to come to a performance?
Although what's being performed has a lot to do with interest level, it depends on the child. Parents know best if/when their child can focus quietly in their seat for up to an hour without a break. Lots of children just want to get up and dance (we don't blame them!). A little preparation helps a lot: read the story together, have the music on in the background, check out photos and watch videos (galleries and links are on PNB.org), and discuss what to expect when you get to your seats. Read more tips about enjoying George Balanchine's The Nutcracker with your child in this blog post!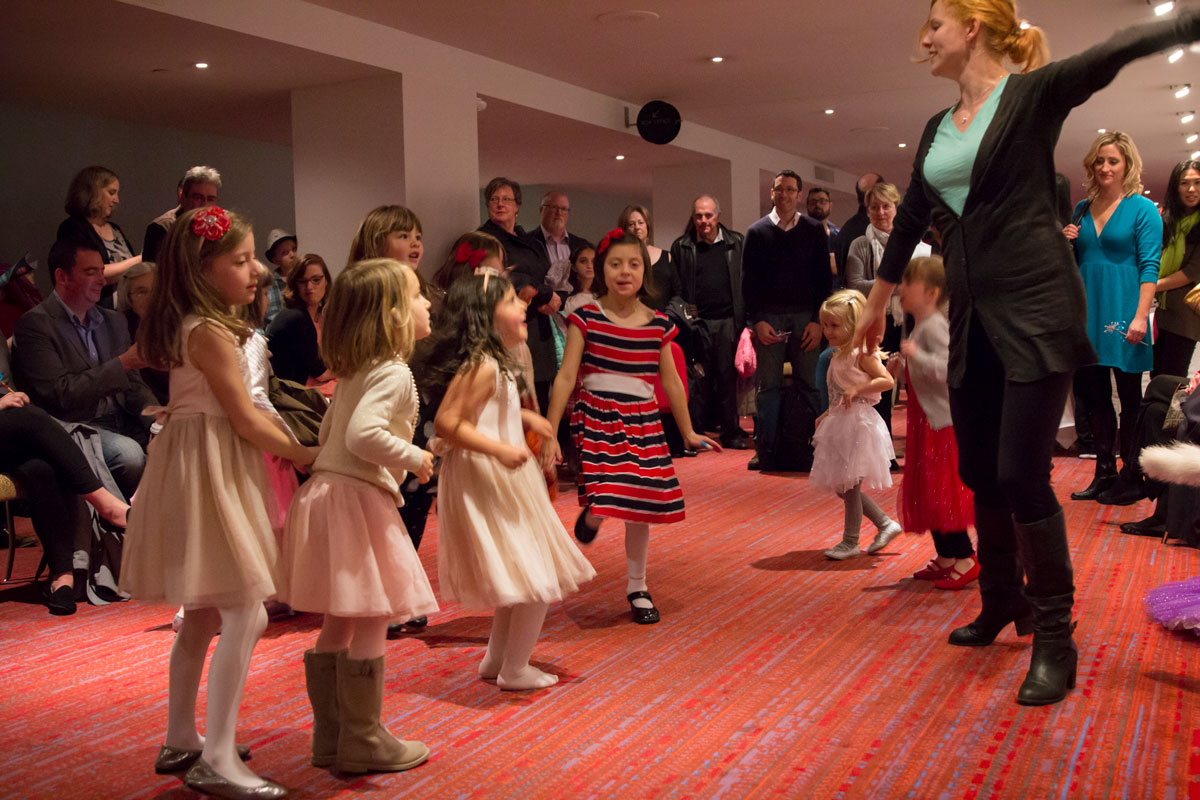 What should I wear to a PNB performance?
Some patrons enjoy making their visit to the ballet a dress-up occasion, but many others are more comfortable dressing casually. Never let a love for your jeans keep you from seeing a performance!
Why don't you do more classical works? (or) Why don't you do more contemporary works?
The best answer (to both these questions) is "We do!" Tastes differ, but one of the great purposes of art is to enlarge perspectives through varied exposure. From Tchaikovsky to Crystal Pite and Swan Lake to Alejandro Cerrudo's Little mortal jump, PNB patrons get an expansive view of ballet: historical, 20th-century, new. Most remarkable (in our opinion) are the artists on and off the stage, and in the orchestra pit, who meet an enormous array of challenges with the same brilliance.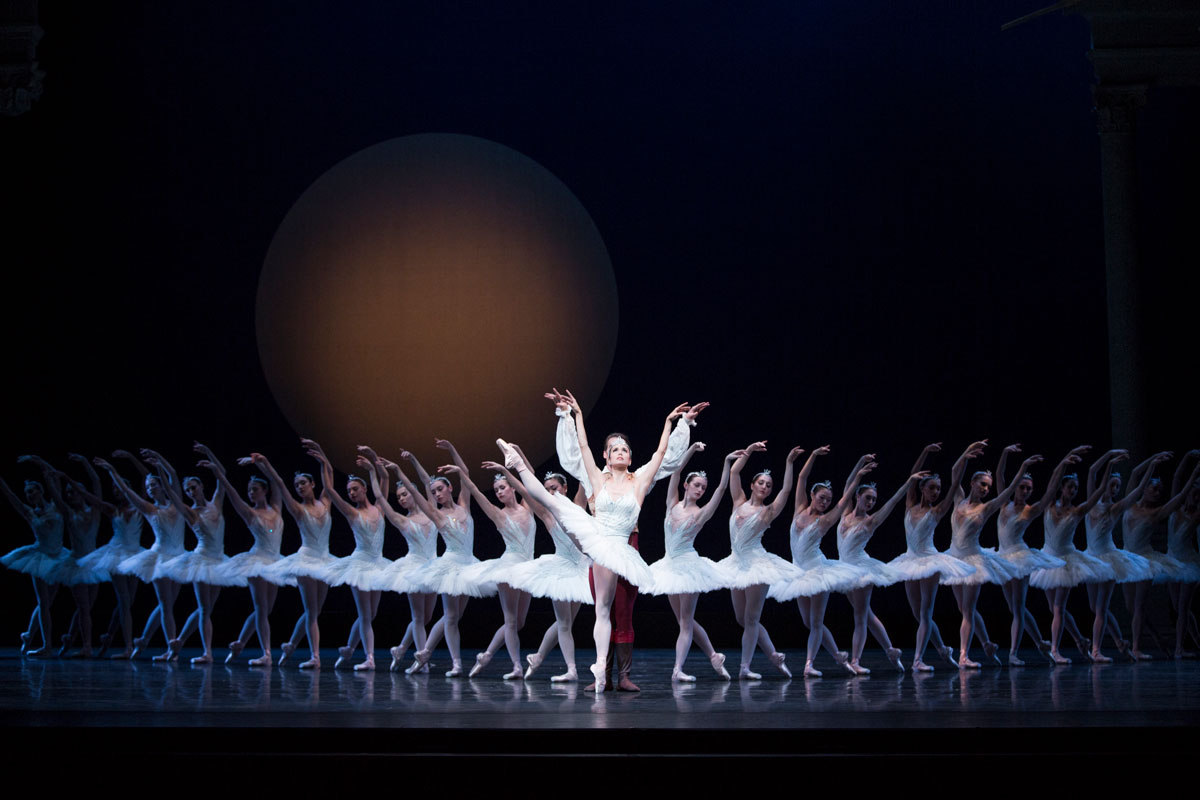 I want to be a PNB season subscriber, but don't think I can afford it—especially if something comes up and I can't attend?
Subscribers are the backbone of our audience, so we hope you'll call the PNB Box Office to explore options with a customer service representative! Prices vary depending on subscription day/time, and all kinds of season packages are available. Many subscribers share a subscription (same as sports fans), or you might consider PNB on your wish list. If something comes up, subscribers benefit from free and easy exchanges and missed-performance alternatives.