Artistic Director's Notebook: George Balanchine's The Nutcracker®
Dear Friends,
Ask anyone what their introduction to ballet was – most will tell you it was a performance of The Nutcracker. They probably attended as small children. I was five. PNB expects to welcome about 85,000 people of all ages to our performances this year alone. Many will attend for the first time, starting a new tradition of enjoying this timeless holiday classic.
PNB's production of George Balanchine's The Nutcracker® is unique because of scenic and costume designs by Ian Falconer (1959–2023). Ian also attended The Nutcracker as a tot. He is best known for writing and illustrating children's books about Olivia the Pig. He also contributed dozens of cartoons and covers to The New Yorker magazine. His exquisite sets and costumes were all constructed by PNB's costume and scenic shops. Ian took great pleasure in working with both shops and getting to know our many talented artisans. I love some of the details in this production like the hair styles worn by the party guests that look to be straight from "Whoville" or the backside of the bunny with "that full diaper look." He added impossibly large bows to the party dresses "just for fun" and weed whacker cord for mouse whiskers "so they would last." He offered Sugar Plum fairies two tiaras to wear in each performance – one for each tutu. Ian loved The Nutcracker and was rightfully proud of his work. Though he's no longer with us, I imagine he watches like a pensive Olivia seated just to the left of the stage in a box seat.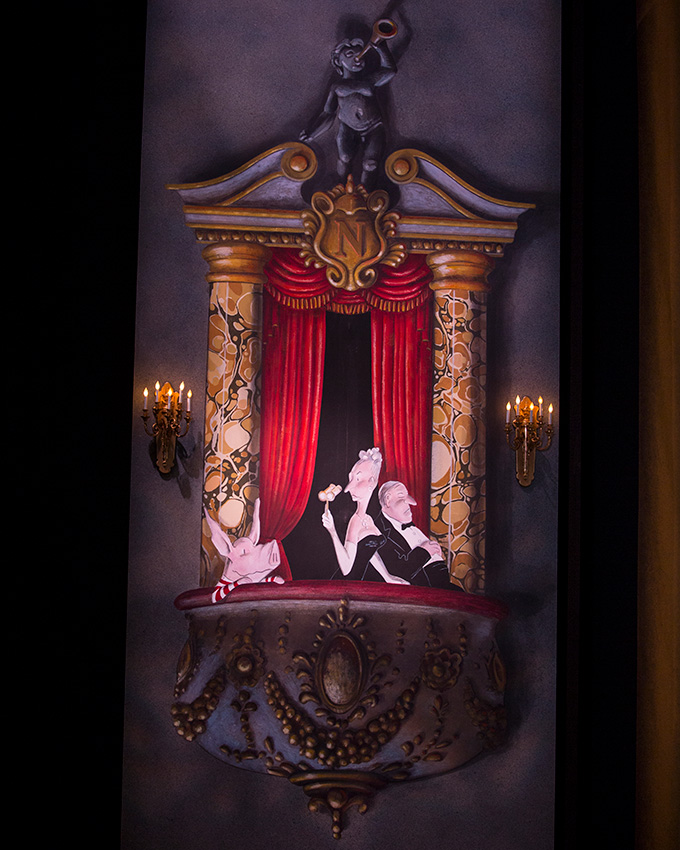 For some, a Nutcracker performance is enough, and a return the following year may be an ample dose of dance, but I encourage inspired and curious dancegoers to dig a little deeper into the treasure chest of programs PNB offers. Right around the corner in February is Kent Stowell's magical Swan Lake, and in March PNB premieres a winning production of Harold and the Purple Crayon. For a completely different side of dance, check out Crystal Pite's mind-boggling masterpiece The Seasons' Canon, returning to the McCaw Hall stage in April. And if you love George Balanchine's The Nutcracker®, try another Balanchine favorite titled Coppélia in June. There's something for everyone at PNB and the more you discover, the more you will fall in love with the world of ballet.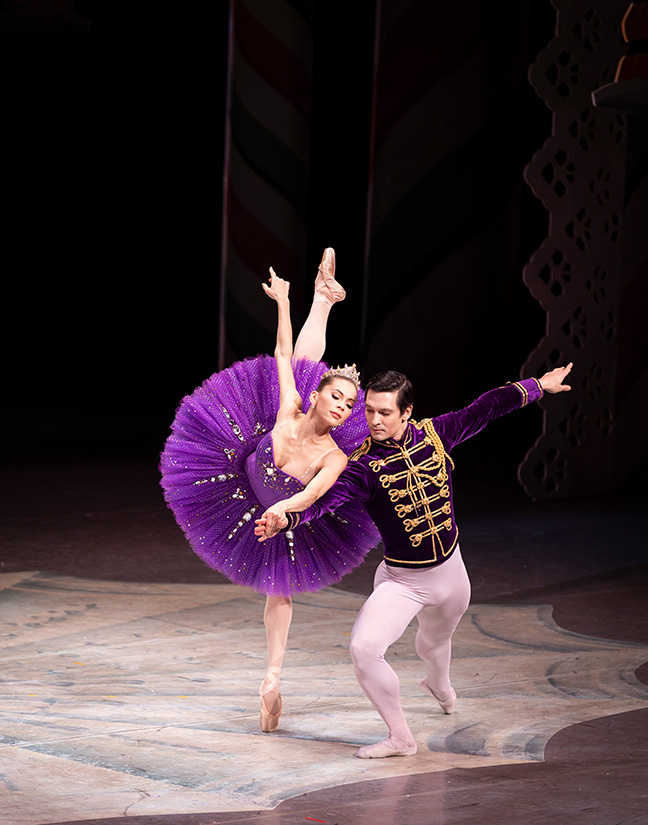 PNB believes dance, art, culture, heritage, and science should be experienced by everyone. These opportunities elevate lives and enhance understanding. Our region has a unique opportunity at this moment in time. There is currently a legislative bill before King County Council called Doors Open which would help more than 500 organizations offer greater access to their programs, benefiting all county residents. If you believe in the transformative power of art and the importance of access for all, learn more through doorsopenkingcounty.org. The joy and wonder you are about to experience today can be shared with so many others in our community. Consider writing to your King County Council member today to advocate for Doors Open and for greater access to art, culture, heritage, and science in our community. The council will likely vote before the end of December. This joy is worth sharing!
Thank you for joining us. Now let violins play, snow fall, trees grow, and Sugar Plums pirouette as the story of The Nutcracker begins.
Kind regards,

Photo Credits: Featured photo – Peter Boal, Ian Falconer, and PNB School students in rehearsal, photo © Angela Sterling. A set piece for George Balanchine's The Nutcracker® featuring Olivia the Pig, designed by Ian Falconer, photo © Angela Sterling. Clara Ruf Maldonado and James Yoichi Moore in George Balanchine's The Nutcracker®, photo © Angela Sterling.