Building a World Premiere with Jessica Lang
PNB's New Works Initiative has funded more than 130 world premieres since 2005. The Initiative covers the cost of world renowned choreographers, commissions of new music, costumes, set, lights, and more. PNB is performing another world premiere at BOUNDLESS choreographed by audience favorite Jessica Lang: Let Me Mingle Tears With Thee. We asked her about choreography, costumes, music, and all the elements that make a PNB world premiere possible.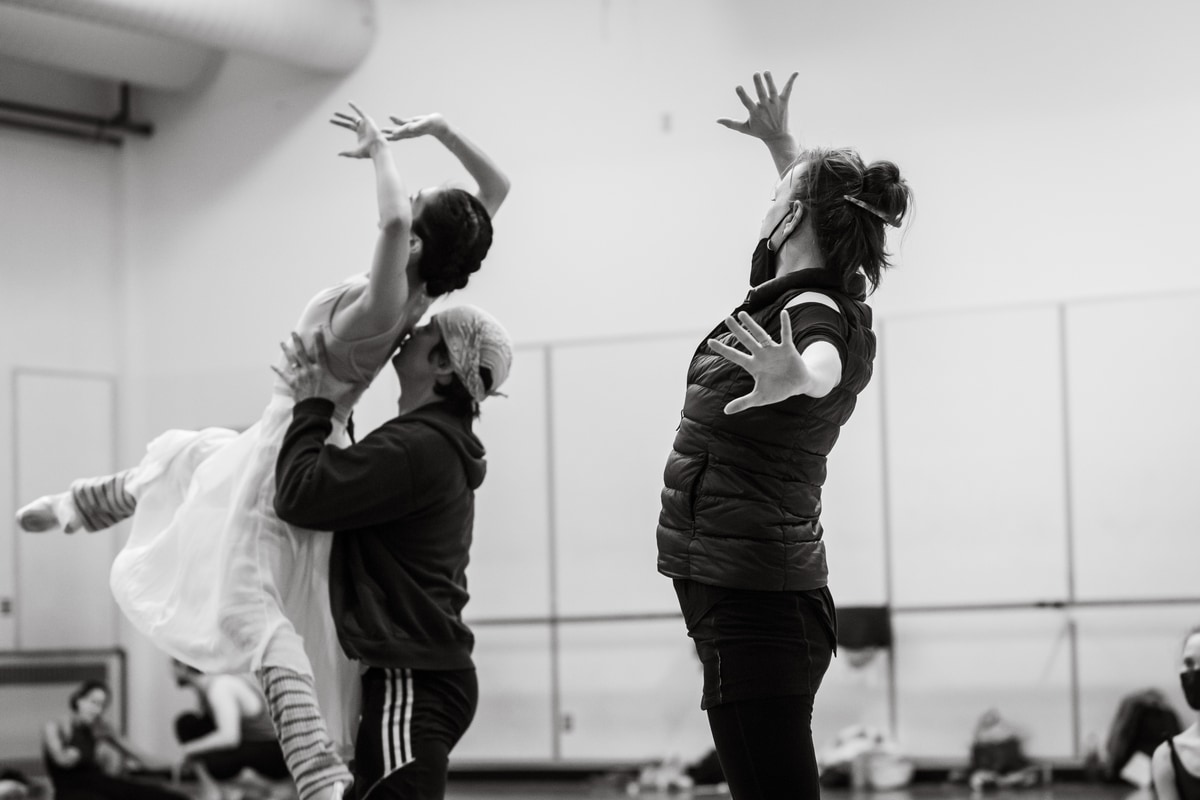 How does it feel to be back at PNB?
It's wonderful to be back at PNB this season, creating my third world premiere and fourth work for the company. I absolutely love the dancers, the staff in all areas of this organization, and feel truly inspired with each return visit.
PNB will also forever hold a very special place in my heart. When the pandemic began, Artistic Director Peter Boal and Executive Director Ellen Walker were so committed to keeping all of us active with our work — dancers, staff, and guest creators. The very first day of creation of my Ghost Variations was the very first day all of us reentered the studio space for the first time after months of darkness. That shared experience of reigniting our sense of purpose, getting back to our life's work, and being focused on creation helped us collectively feel hope in our lives again. To shoulder some of the responsibility of providing artistic nourishment for the community, while simultaneously feeling the positive effects on myself, was something I didn't take lightly and I am forever grateful.
Where do you begin when creating a New Work?
I am always working in that I am living every day with an awareness that inspiration will be in my surroundings. I call them "winks" when something sparkles at me and my visceral response is "that is a dance." Whether it be music, art, sculpture, world events, poetry, history, et cetera, the entry point behind the motivation to make a dance creation will be different. But people are often surprised to know that movement is the very last part of the process. I never start with movement as the catalyst for the beginning or the reason to start. Movement is always the reaction to the rest of the vision.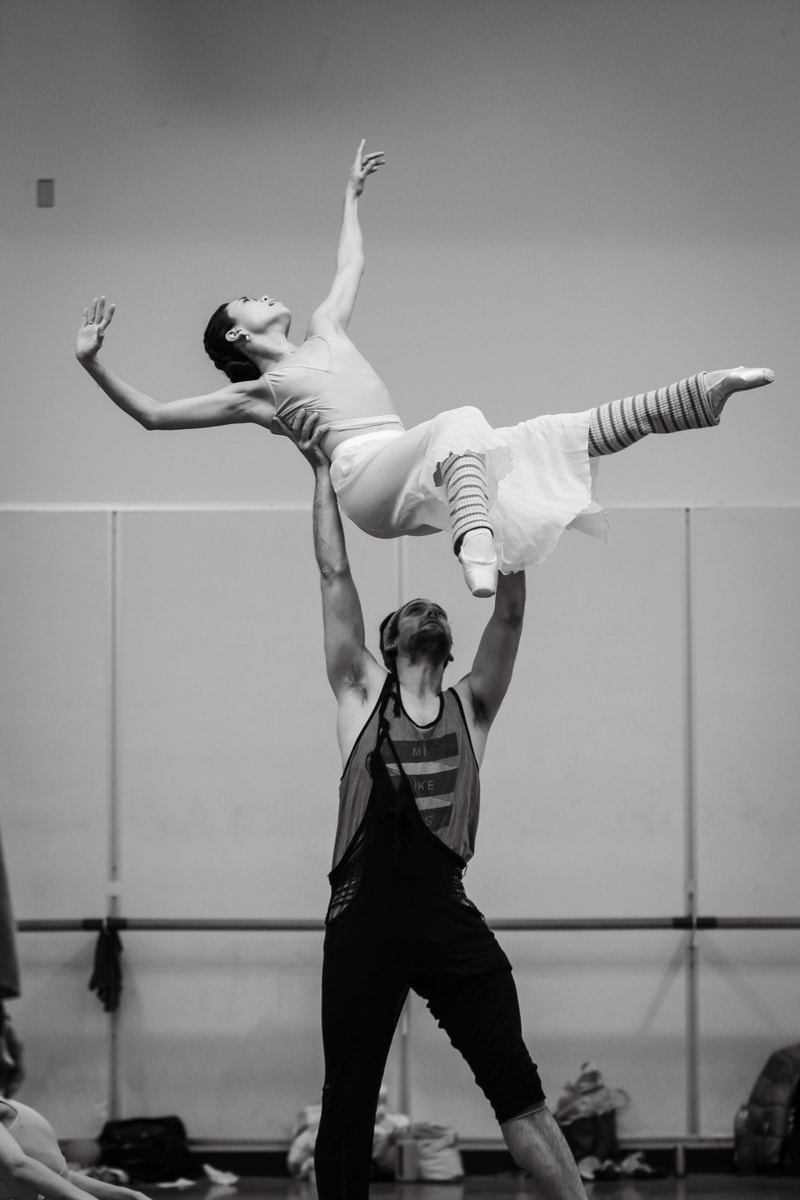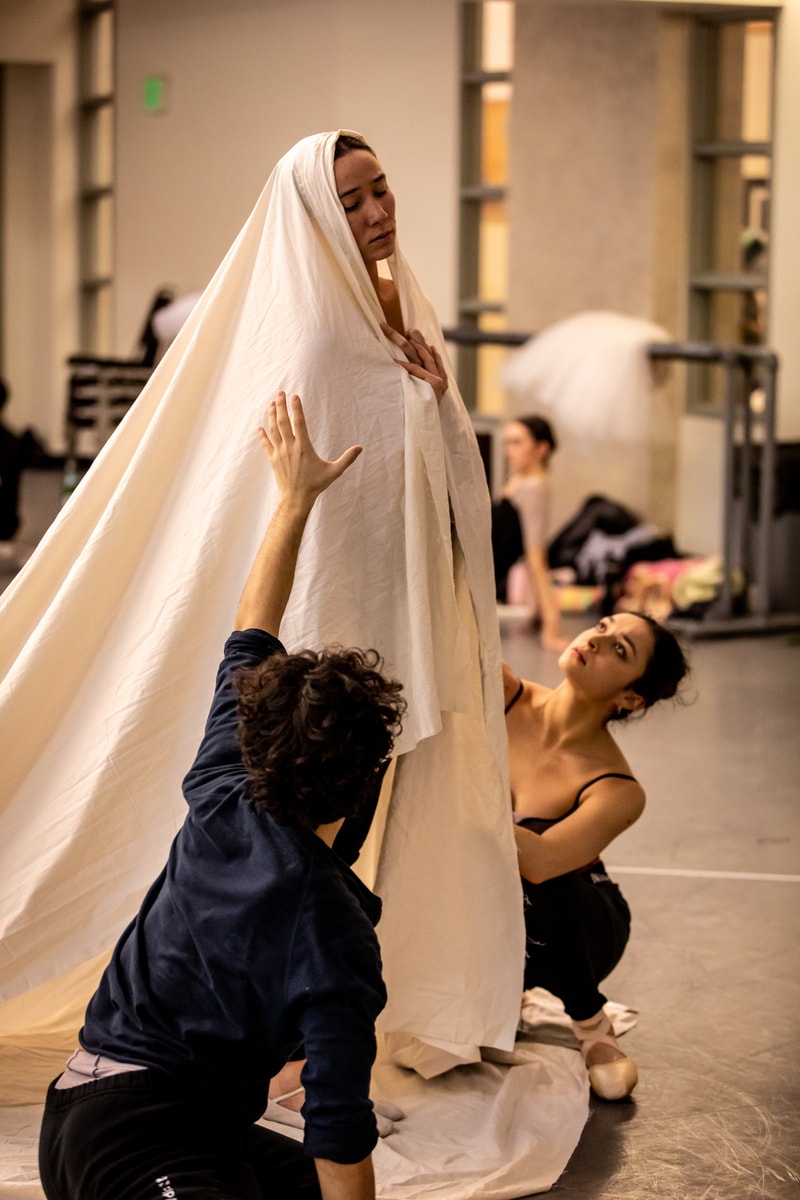 Tell us about the music of Let Me Mingle Tears With Thee. How does it inspire your choreography?
The music is Giovanni Battista Pergolesi's Stabat Mater, written in 1736 when he was only 26 years old. It is one of Pergolesi's most celebrated sacred works, composed in the final weeks of his life. The Stabat Mater is a 13th-century hymn which portrays Mary standing at the base of the cross, mourning the loss of her Son. I connect to this music on a very basic human level. I do not take a religious preaching approach but I also don't avoid or minimize the sacred ideas contained within.
What I find incredibly inspiring, besides the fact that the music is simply gorgeous and dance-friendly, is the idea of making a work about empathy. The music tells one of the greatest stories ever told: simplified down to "She stood mourning" and questions "Who would not weep with her?" It is a question for society now. Just because the music references the Biblical Mother Mary, it doesn't mean that we can't imagine any mother or person in a position of suffering. It questions how empathetic you are and when and why. And most importantly, why not always?
Can you speak about your collaboration with costume designer Jillian Lewis? How do you approach costuming as a choreographer?
I adore working with Jillian. She is an incredible artist who supports and contributes her beautiful ideas to my visions. She produces incredible quality, listens carefully, and responds with options. From there, we have conversations and contemplate, then ultimately we make decisions together that work for the ballet. I will have preferences and I guide, but I also allow Jillian her time to experiment, step back, and let her have her own creative journey. When you have the right team with creatives who have similar visions, the trust you place in each other is incredible.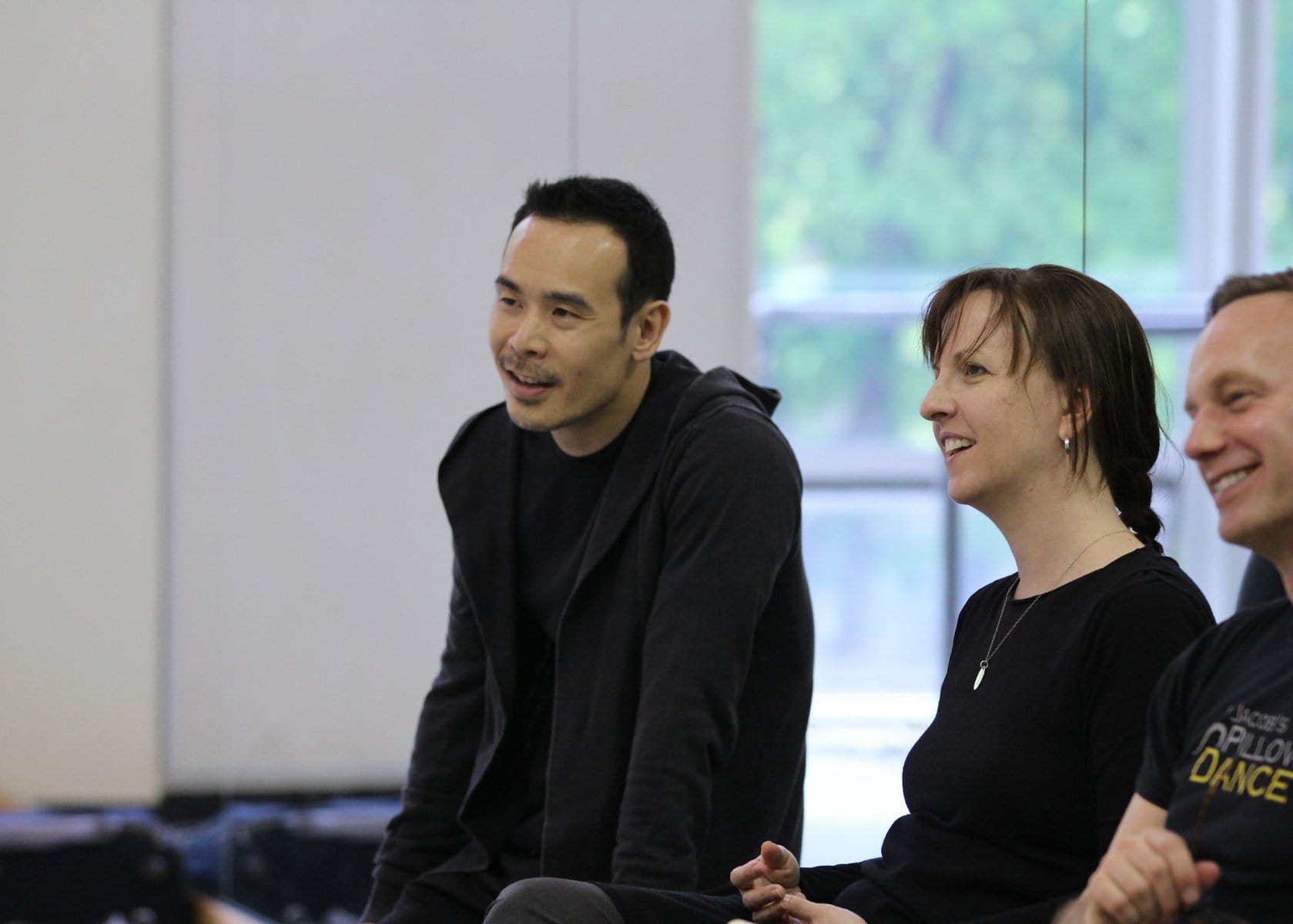 What is one thing audiences should look forward to for your upcoming premiere?
The experience of live performance by the highest quality of artists, including the exquisite vocal performance by the two singers in Stabat Mater. It is magical and life affirming, and can never be replaced by a screen.
What makes PNB a unique company to create a new work on?
Every level of this company focuses on producing the very best quality and excellence. It is evident in everything they do. The repertoire Peter programs for the company requires the dancers to be extremely versatile and open to the spectrum of any movement possibilities. One moment they can perform classics and the next they can be sliding in socks – all the while remaining true to artistic integrity. They are not imitating styles; they are invested. They are capable of the extreme and everything in between.
Typically when I create, I reflect the dancer in front of me. With PNB, I do not have to stay within a boundary. I have the artistic and physical freedom to create in any direction. I get to have the greatest humans in front of me, ready to be dared, and I can simply make whatever I imagine since everything is possible.
Featured Photo: Jessica Lang with PNB Dancers rehearsing Let Me Mingle Tears With Thee © Lindsay Thomas.
Photos: Jessica Lang, Angelica Generosa, and James Yoichi Moore rehearsing Let Me Mingle Tears With Thee © Lindsay Thomas. Angelica Generosa and Miles Pertl rehearsing Let Me Mingle Tears With Thee © Lindsay Thomas. Genevieve Waldorf with Malena Ani and Luca Anaya rehearsing Let Me Mingle Tears With Thee © Lindsay Thomas. Kanji Segawa and Jessica Lang with Peter Boal in the PNB studios © Lindsay Thomas.