by Peter Boal
Naturally, I get a lot of questions about how I choose pieces for PNB to perform and, in particular, what piques my interest in a certain choreographer's work. It's no secret I love new works and this program offers three of them. It might be informative to consider the three choreographers represented in ALL PREMIERE to see how and why their work caught my eye and earned a spot on the program.
Let me say, first of all, you hear a lot of talk about pipelines these days, and not just oil crossing the U.S.-Canadian border. Choreographers operate in pipelines, too—pipelines of opportunity and experiment leading to prominent performances. PNB has a few really fruitful testing grounds for rising choreographers and we're putting more in place each year. New this PNB School year is a choreography class for our Level VII women. They meet with teacher/choreographer Eva Stone weekly to talk and develop craft, finding their unique voice as dancemakers, just as Eva has. NEXT STEP exists for PNB Company members to create new ballets on our advanced students for a one-night-only showcase at year-end. To date, this year's lineup includes Nancy Casciano, Christopher D'Ariano, Steven Loch, Amanda Morgan, Sarah Pasch, and Calista Ruat. These two pipelines are ripe with creativity and innovation, and we're encouraged to see women (about 35 here) and men (Christopher and Steven) getting these opportunities and preparing for a mainstage moment that will undoubtedly be in the not-too-distant future.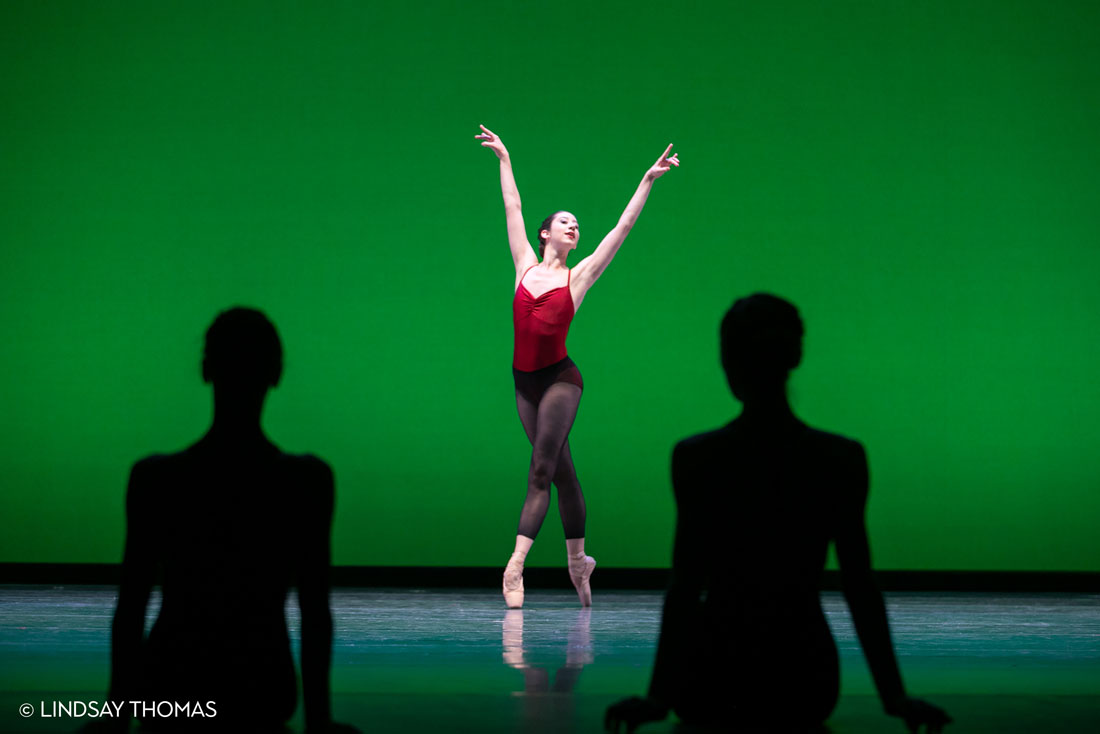 Company soloist Kyle Davis is known for his clean technique, committed interpretations, and intelligent approach to everything in ballet. He is also quite well known in PNB circles for his choreography, which bears the same hallmarks as his pristine dancing. He's created half a dozen pieces for NEXT STEP and School Performance, showing true promise. His impressive creative team starts with the inspired music of composer Michael Giacchino. One hundred twenty-five musicians will fill the air as the curtain rises on this monumental piece. Elizabeth Murphy (yes, that Elizabeth Murphy) has created haunting and fluid costume designs, with Reed Nakayama's atmospheric lighting shaping Kyle's vision of a galactic expanse. Apparently no one told Kyle to start small—this one is epic. Though this is a first for Kyle, his experience creating works for the McCaw Hall stage helped hone his craft and confidence. He's ready for the challenge because of the opportunities PNB has been able to provide.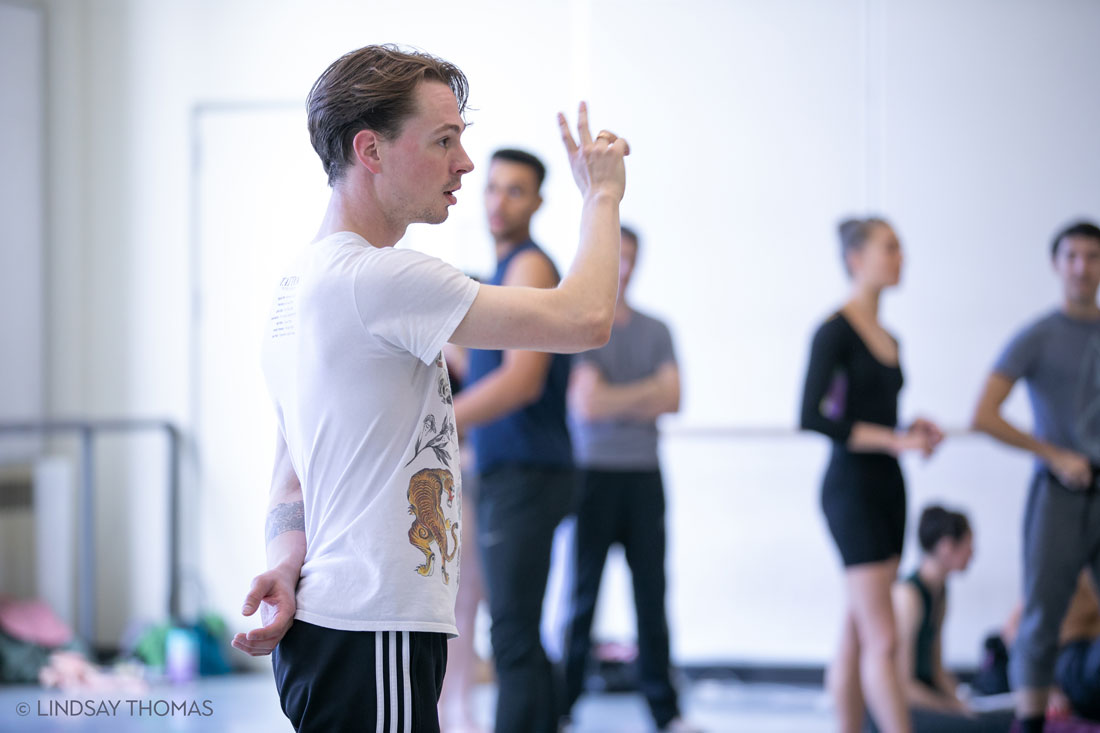 I received a recommendation to consider Alejandro Cerrudo from Wendy Whelan, who was about to collaborate with him for her Restless Creature project. I also got a nudge from the director of programming at The Joyce and Alejandro's boss at Hubbard Street Dance Chicago, where he was still performing as a dancer. Alejandro had been advancing through the pipeline Hubbard Street offered, creating pieces for the first and second companies. When Hubbard Street toured to the Paramount a decade ago, I caught an early work of Alejandro's and decided to travel to Chicago to see more. Instantly, one identifies Jiri Kylian's freshness as an inspiration, but Alejandro's work has more seamless flow and moments of subtle humor and tremendous gravity. There is a wonderful humanity to his work and it seems to fit our dancers and audiences perfectly. He was not well known as a choreographer outside of his home city, so I asked him to consider coming to Seattle. Silent Ghost is now the third work of his PNB has presented in the last six years and, thanks in part to PNB, his work is now seen worldwide.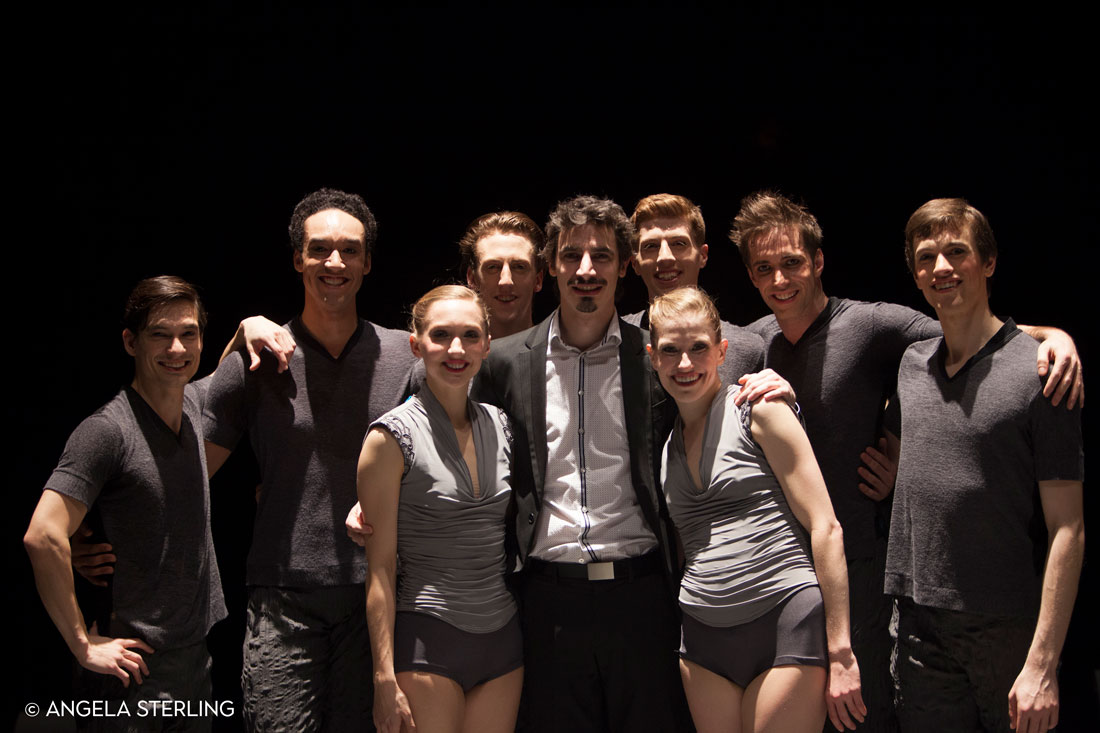 I haven't met Alexander Ekman, but I've seen his work on video and at Meany Hall. Alex was a dancer with Royal Swedish Ballet, Cullberg Ballet, and Nederlands Dans Theater. All three companies nurture choreographers, but NDT is a stand-out in the dance world for creativity, and most of Alex's early opportunities happened there. Now, at only 34 years old, his work is everywhere in dozens of companies around the world. Cacti is somewhat outrageous, irreverent, and unexpected. Dancers love it. It's demanding, but also deeply fulfilling to do. When I first saw Cacti, I knew our Company could excel in Ekman's complicated rhythms, extreme physicality, and raucous antics.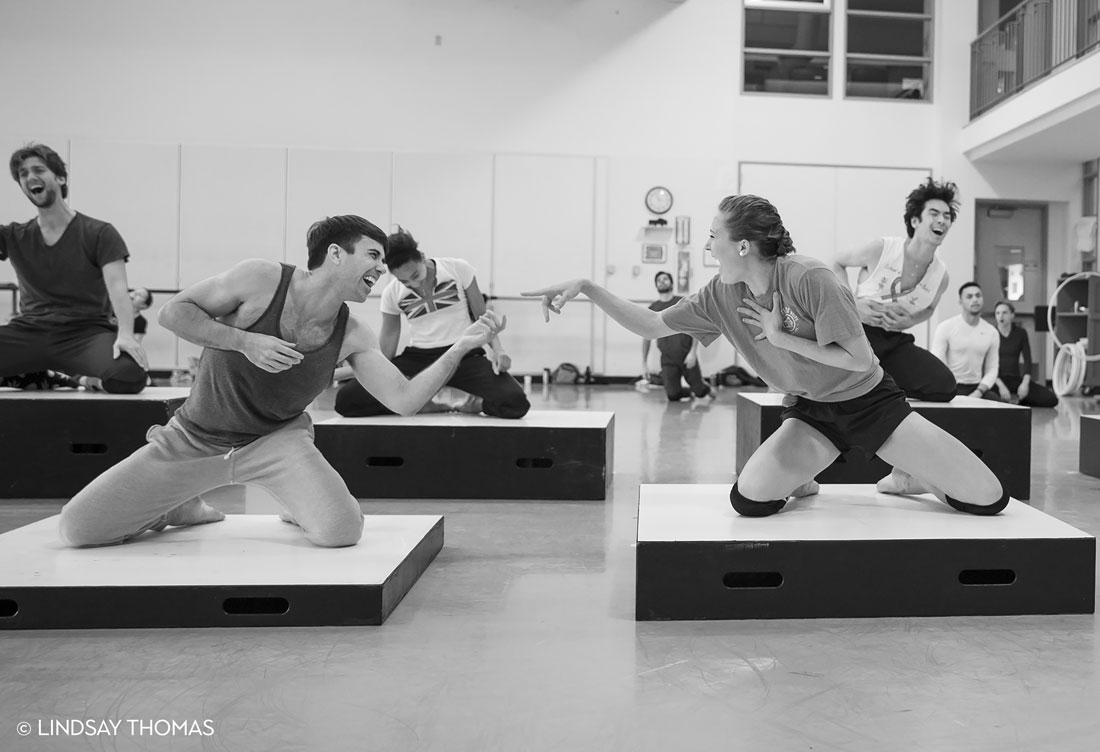 When selecting a season, I always look to bring new choreographers to PNB. Though this is a third work by Cerrudo, it's a first by Ekman. Whereas Kyle is a familiar choreographer to PNB insiders, this is his first for the Company. I recognize my responsibility to provide these valuable opportunities to choreographers, and I also realize choreographers need nurturing and guidance. Thrusting a new choreographer in the spotlight before she or he is ready is unfair. These three are ready, and we're investing carefully and enthusiastically in the next generation. Thanks for being a part of the process. Enjoy the rewards.


Peter Boal
---
Featured photo: PNB Company dancers rehearsing for Cacti. Photo by Lindsay Thomas.