SEATTLE, WA — Pacific Northwest Ballet soloist Joshua Grant has announced that after a 21-year dancing career, the majority spent at PNB, he has decided to retire at the end of the 2021-2022 season. Joshua attended Pacific Northwest Ballet School, joined PNB as an apprentice in 2001, and was promoted to corps de ballet in 2002. In 2004 he joined National Ballet of Canada followed, in 2006, by a move to Les Ballets Trockadero de Monte Carlo. He rejoined PNB's corps in 2011 and was promoted to soloist in 2015.
"I remember when I was 15-years-old, I bought an issue of Dance Magazine and PNB's Ariana Lallone was on the cover. The article read that PNB was "the tall company." That was all I needed to hear. I decided at that moment that I was going to do whatever I needed to do to make it to this company in Seattle. Besides the fact that they had so many tall dancers, it was also the vast rep that drew me to Seattle. Full-length ballets like Swan Lake, Sleeping Beauty, and The Merry Widow, juxtaposed with the ballets of George Balanchine and a fearlessness towards adding new creations to the rep; at PNB I could have it all. This is a dream and, I came to find out later in life, also a rarity in ballet companies around the world. The gift that Kent Stowell and Francia Russell designed has been and will continue to be an institution which will be a treasure for dancers to come.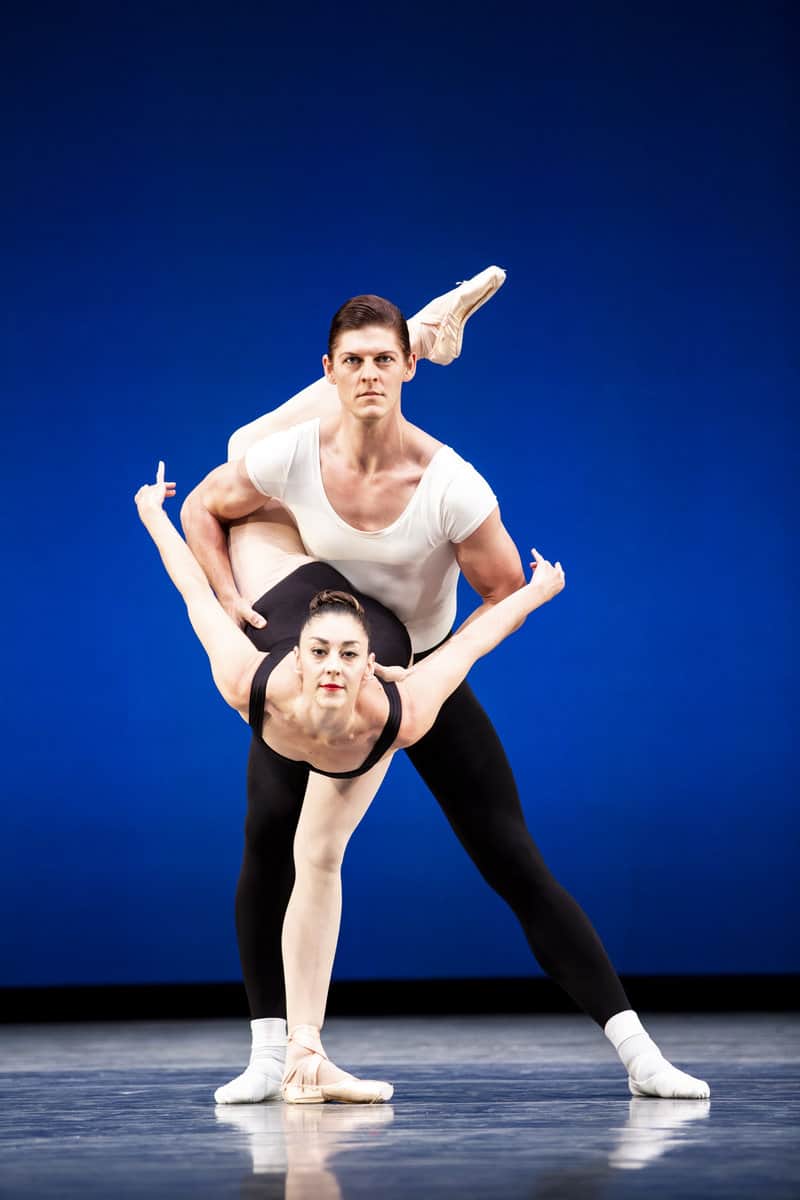 It is with melancholic sentiment that I announce I will be retiring from PNB at the conclusion of the '21-'22 season after a 21 year career. Words do not come to me so easily in describing what I am feeling at this moment. I feel my career has flashed by me in an instant. It seems like yesterday that I came to my first PNB Summer Course and saw the dancers in the company who I had admired from afar for years. To think that now, I am saying goodbye to a career which has placed me in the same position to be one of those dancers I looked up to for so many years, is quite overwhelming at times.
My career path has not been common among my PNB colleges. After four years of dancing for PNB under the direction of Kent and Francia, I felt the need to move out and stretch my artistic wings. I moved to Toronto to join the National Ballet of Canada under James Kudelka and later, Karen Kain. Being able to start fresh in a new company allowed me to get out of my shell and find myself without the persistence of the childhood baggage to which I was holding on. I pushed myself one step further by auditioning for, and soon joining, Les Ballets Trockadero de Monte Carlo, helmed by Tory Dobrin. If I found myself at the National Ballet of Canada, I found my voice at Trockadero. Touring the world with a small company, dancing en pointe, and doing both the male and female roles for 200+ shows a year gave me tools which not only furthered me as an artist and a dancer, but also fed my soul and taught me to be a better human.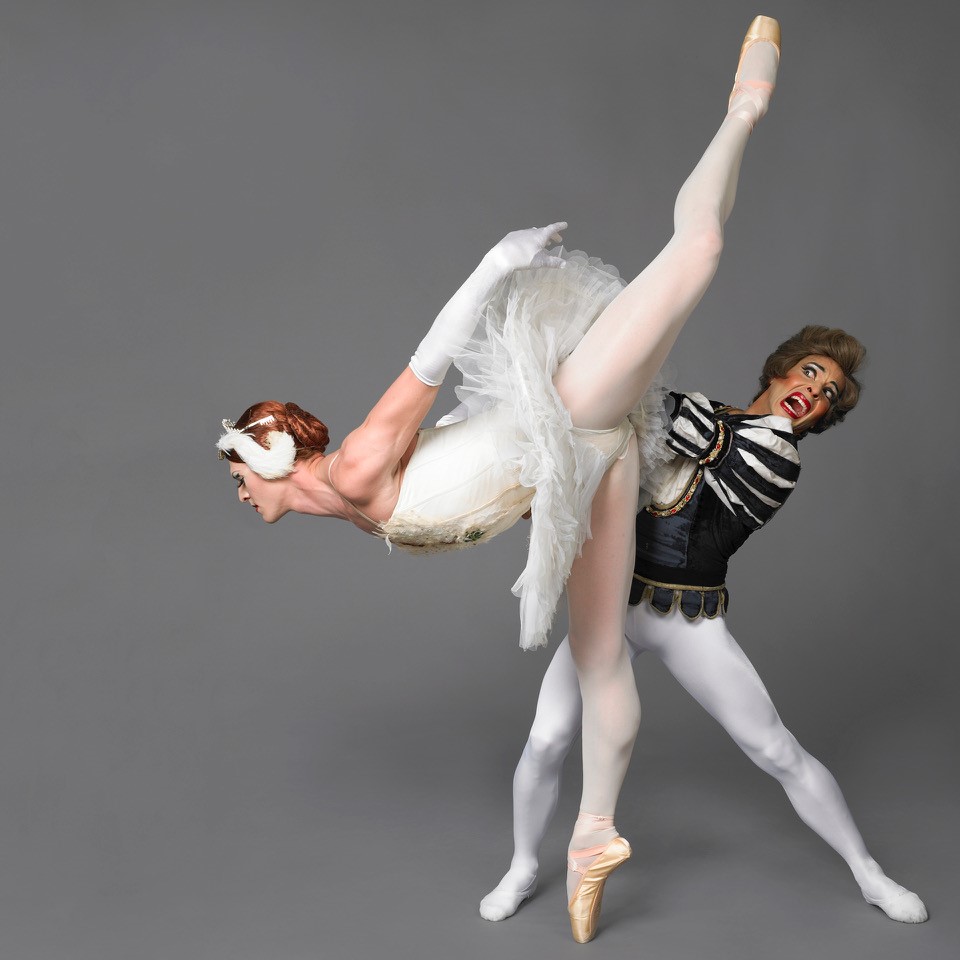 I brought these tools with me when Peter brought me back to PNB. I felt it was time for me to come home and show what I had learned. I also felt that I needed to succeed at the company where I had started and left so young, to come full circle with my career. I could not be more happy about my decision to come back to PNB. I have been blessed by working with some of the foremost choreographers and stagers of the world, some of whom have become my good friends and colleagues. I have had the opportunity to dance some of the most incredible ballets created and have been able to stretch myself artistically in a larger capacity than I ever imagined.
And then there are my colleagues. One cannot call themselves more lucky than I have been to have had the opportunity to dance with the roster of female partners, and some male, in various pas de deux. My time shared on that stage with the incredible dancers of PNB is what I will miss most. We are a rare breed of people, from all walks of life, and yet we come together symbiotically through our obsession of dance. Whether it is a late rehearsal, a quick lunch, a long process of learning a ballet, hours of sitting in the back of the studio, morning class, video watching sessions, therapy room chats, or any of the myriad of moments that we get to call our job, these are the moments I will cherish. Furthermore, everyone else, Kent, Francia, Peter, Ellen, Otto, Paul, Anne, Carrie, the board, the audiences, the physical therapy group, costume and wardrobe, the dressers and crew at the theatre, the box office staff, and the upstairs staff, all who rarely get mentioned but are no less important to all of us as dancers whether it's work related assistance or to share their office for five minutes of peace and calm away from the stressors of the day. For all of this, the talks, the laughs, the tears, the applause, the mentorship, the hugs, the sweat, the work, the art, the passion, for all of it, I will forever be grateful and these memories will keep my heart full of love for the rest of my life.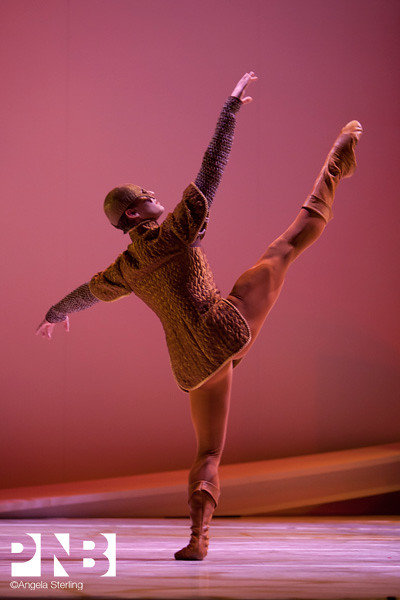 My next step is a true passion which I cannot be more ready to attack. In the Fall of 2021, my husband, Christopher Montoya, and I started our own dance school, DANCE CONSERVATORY Seattle, in the South Park neighborhood of Seattle. Our mission at DCS is to provide equal access to dance eduction without bias towards any gender, body, ethnicity, or culture. Focusing on the topic of gender and gender identity in dance, we are looking to create a dance school which trains dancers of all ages finding a balance of pure technique and personal expression. We strive to create a safe-space and open minded approach towards teaching dance, creating thinkers, not soldiers, and assisting dancers in finding their truest selves through dance. I speak for both Chris and myself in saying that we are thrilled to throw ourselves fully into this new endeavor.
I will close by saying a quote from former New York City Ballet principal and current Associate Artistic Director, Wendy Whelan. Retiring from a ballet dancer's career is, in a word, onerous. They say that dancers die twice and this could not be more true. But I will forever remember Wendy's words, 'I may stop being a performer, but I will never stop being a dancer.'"
---
Joshua will devote his post-PNB career to running his school, Dance Conservatory Seattle, which he launched in 2021 with his husband and co-artistic director Christopher E. Montoya and managing director Sierra Keith. Located in the South Park neighborhood, Dance Conservatory Seattle provides a safe-space and inclusive access to dance, embracing all bodies, identities, and cultures.
"Josh Grant has been an invaluable and steadfast part of Pacific Northwest Ballet," said Artistic Director Peter Boal. "His student and early corps de ballet years preceded my arrival, but after a stint with National Ballet of Canada and an extended star turn with Les Ballets Trockadero, I was both pleased and proud to welcome Josh back as a guest artist for PNB's Laugh Out Loud Festival as the Dying Swan in his size-17 pointe shoes. Comedy was just one facet of his many talents: Josh is an individual and artist of great depth. His partnering is a lesson in skill, selflessness, and generosity. His athleticism reigned in contemporary works by Jiri Kylian, David Dawson, Christopher Wheeldon, Justin Peck, and Crystal Pite.
A gifted choreographer, committed teacher, and emotional rock to many around him, we remain grateful to Josh for his strengths and his humanity."
Added Joshua's friend and colleague, Leta Biasucci: "Charismatic, whip smart and hilarious, Josh and I became fast friends when I joined and he returned to PNB in 2011. Since then, we've shared many holidays, birthdays, two adjoining barre spots, and a beautiful friendship. Josh's effortless partnering, elegant presence, and brilliant comedic chops will be missed in so many roles he's danced in his remarkable career. Though, his levity, steadfastness, humor, and professionalism will be just as sorely missed in the studio. Josh is a bright light at PNB and is able to bring a smile to anyone's face with just a few words. It has been such a pleasure to watch as his many talents and deep dedication to his to craft have shined new light on his dance studio, Dance Conservatory Seattle. His commitment to this new chapter in his life has been inspiring to witness, and I can't wait to see where his journey goes."
Early support funding for Dance Conservatory Seattle was provided, in part, by Second Stage, PNB's career transition program for its company dancers. Conceived in 1999, Second Stage supports PNB dancers in achieving their goals following a career in dance. Its resources allow dancers to take classes, access mentors and vocation counseling, and receive grants. At its inception, only a handful of dancers actively planned for their career after dance. Since that time, Second Stage has provided over $1.1 million in grants to over 200 dancers. For more information, visit PNB.org.
Joshua's career will be celebrated at PNB's annual Season Encore Performance on Sunday, June 12, 2022. For tickets and information, visit PNB.org.
---
Joshua Grant is from Niceville, Florida. He trained at Northwest Florida Ballet, Harid Conservatory, and Pacific Northwest Ballet School, and he attended summer courses at Virginia School of the Arts, the Rock School, Harid Conservatory, and PNB School. Joshua joined Pacific Northwest Ballet as an apprentice in 2001 and was promoted to corps de ballet in 2002. In 2004, he joined National Ballet of Canada, and in 2006, he joined Les Ballets Trockadero de Monte Carlo. He performed as a principal dancer with Trockadero until 2011, when he rejoined PNB as a member of the corps de ballet. He was promoted to soloist in 2015.
Joshua has performed leading roles in George Balanchine's Agon, Coppélia, Emeralds, George Balanchine's The Nutcracker®, A Midsummer Night's Dream, Prodigal Son, Stravinsky Violin Concerto, and Symphony in C; Lew Christensen's Il Distratto; Kyle Davis' A Dark and Lonely Space; David Dawson's Empire Noir and A Million Kisses to my Skin; Ulysses Dove's Dancing on the Front Porch of Heaven; William Forsythe's In the Middle, Somewhat Elevated and New Suite; Kiyon Gaines' Sum Stravinsky; Ronald Hynd's The Sleeping Beauty; Jiri Kylian's Forgotten Land and Petite Mort; Jessica Lang's Her Door to the Sky; José Limón's The Moor's Pavane; Jean-Christophe Maillot's Roméo et Juliette; Peter Martins' Fearful Symmetries; Benjamin Millepied's 3 Movements; Margaret Mullin's Lost in Light; Matthew Neenan's Bacchus; Justin Peck's Debonair and In the Countenance of Kings; Crystal Pite's Emergence and Plot Point; Alexei Ratmansky's Concerto DSCH and Pictures at an Exhibition; Jerome Robbins' Dances at a Gathering and The Concert; Kent Stowell's Carmina Burana, Cinderella, Nutcracker, and Swan Lake; Susan Stroman's TAKE FIVE…More or Less; Price Suddarth's Signature; Lynne Taylor-Corbett's Ballad of You and Me; and Twyla Tharp's Nine Sinatra Songs, Waiting at the Station, and Waterbaby Bagatelles. He originated leading roles in Donald Byrd's Love and Loss, Miles Pertl's Wash of Gray, Price Suddarth's The Intermission Project, and Christopher Wheeldon's Tide Harmonic.
With Les Ballets Trockadero de Monte Carlo, Joshua performed leading roles in Chopiniana, Gaîté Parisienne, Giselle, Go for Barocco, Majisimas, Paquita, Pas de Quatre, Swan Lake, Trovatiara, Vivaldi Suite, and La Vivandiere. He also performed the solo Dying Swan. At National Ballet of Canada, he performed leading and featured roles in John Cranko's Romeo and Juliet, Michel Fokine's Petrushka, and James Kudelka's Désir and Nutcracker. He also originated the role of the Horse in Kudelka's An Italian Straw Hat. Joshua has performed the Dying Swan as a guest artist on the Titus Command Gala in Dallas and for PNB's Laugh Out Loud! Festival. In 2008, he performed on the Royal Variety Show at London's Palladium Theatre in the presence of HRH Prince Charles. In 2021 he choreographed Bright Young Things for PNB's NEXT STEP choreographers' showcase.
---
Featured photo: Joshua Grant in Ulysses Dove's Dancing on the Front Porch of Heaven, photo © Lindsay Thomas.
Photos: Joshua Grant and Laura Tisserand in George Balanchine's Agon, photo © Angela Sterling. Joshua Grant and William Lin-Yee in Dancing on the Front Porch of Heaven, photo © Lindsay Thomas. Joshua Grant in a promotional photo for Les Ballets de Trockadero's Swan Lake, photo © Sascha Vaughn. Joshua Grant in the Les Ballets de Trockadero dressing room, photo © Jean-Phillip Dobrin. Joshua Grant and fellow members of Les Ballets de Trockadero with HRH Prince Charles, photo courtesy of Joshua Grant. Joshua Grant as Paris in Jean-Christophe Maillot's Roméo et Juliette, photo © Angela Sterling. Joshua Grant and Rachel Foster in Crystal Pite's Emergence, photo © Angela Sterling. Joshua Grant and Elizabeth Murphy in David Dawson's A Million Kisses to my Skin, photo © Jamie Kraus.