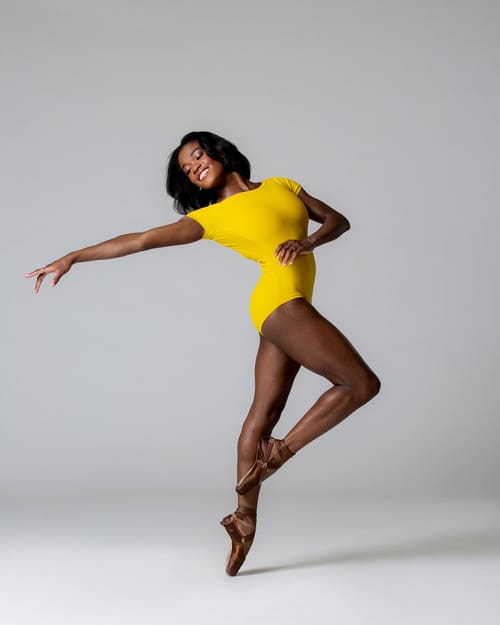 Q&A with Apprentice Destiny Wimpye
How does your identity and background inform who you are as an artist?
My identity and background has informed who I am as an artist tremendously. I feel very lucky to have had my mom as an amazing influence in my life. She has raised me to be strong, confident, and resilient and I think those are qualities that you need as a woman of color in and out of the ballet world.
What is the most rewarding part of being a dancer?
For me, the most rewarding part of being a dancer is being able to finally get on stage and just dance. I enjoy the rehearsal process, but there's no feeling like being able to share what you love with the audience.
If you were not a dancer, is there an alternate career path you would have chosen?
If I was not a dancer, I think I would still want to be doing something that kept me busy and moving! I have always had an interest in running track. I also really enjoy acting so that is something I might have chosen to pursue more full-time.
What is the best advice that you've ever received?
Some of the best advice I've ever received is to live in the moment. Every single day you spend worrying about what's going to happen next, you are missing out on all the beautiful things that are in front of you right now!
If you could give your younger self one piece of advice, what would it be?
I would tell my younger self to believe in herself more; to have more confidence in her choices and feelings. Everything will work out for you in the way that things are supposed to. Don't let anyone make you feel like you are less than.
What significance does being part of PNB during the 50th anniversary have to you?
Being part of PNB during this time is truly an extraordinary feeling for me. I'm very excited to be a part of this company during a time when change is happening. I feel very blessed to be in an environment that is doing what needs to be done to open doors and push boundaries for all artists.
Photos by Angela Sterling & Lindsay Thomas