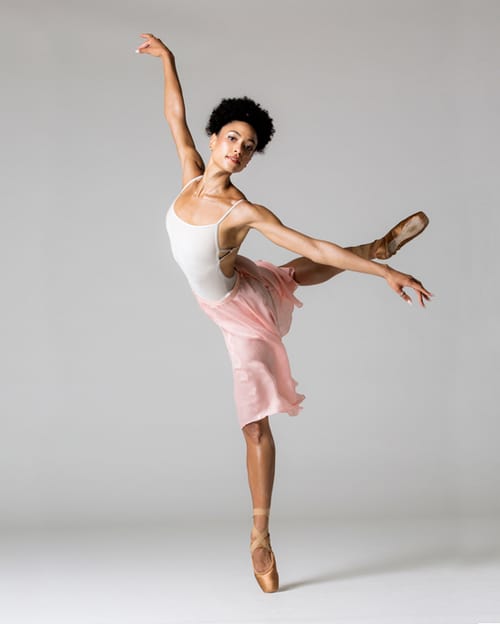 Q&A with Corps Member Ginabel Peterson
What is the most rewarding part of being a dancer?
The most rewarding part of being a dancer are the moments when you've been working on step and you start to finally feel things fall into place and you can let your body take over.
What is the best advice that you've ever received?
The best advice I've ever received was to find a win in each a day, no matter how big or small. 
Describe your perfect day off.
My perfect day off would start with a late brunch followed by a nice walk, painting, and drinks with friends. 
If you were not a dancer, is there an alternate career path you would have chosen?
If I wasn't a dancer, I would've either tried to become a lawyer or model.
Photos by Angela Sterling & Lindsay Thomas