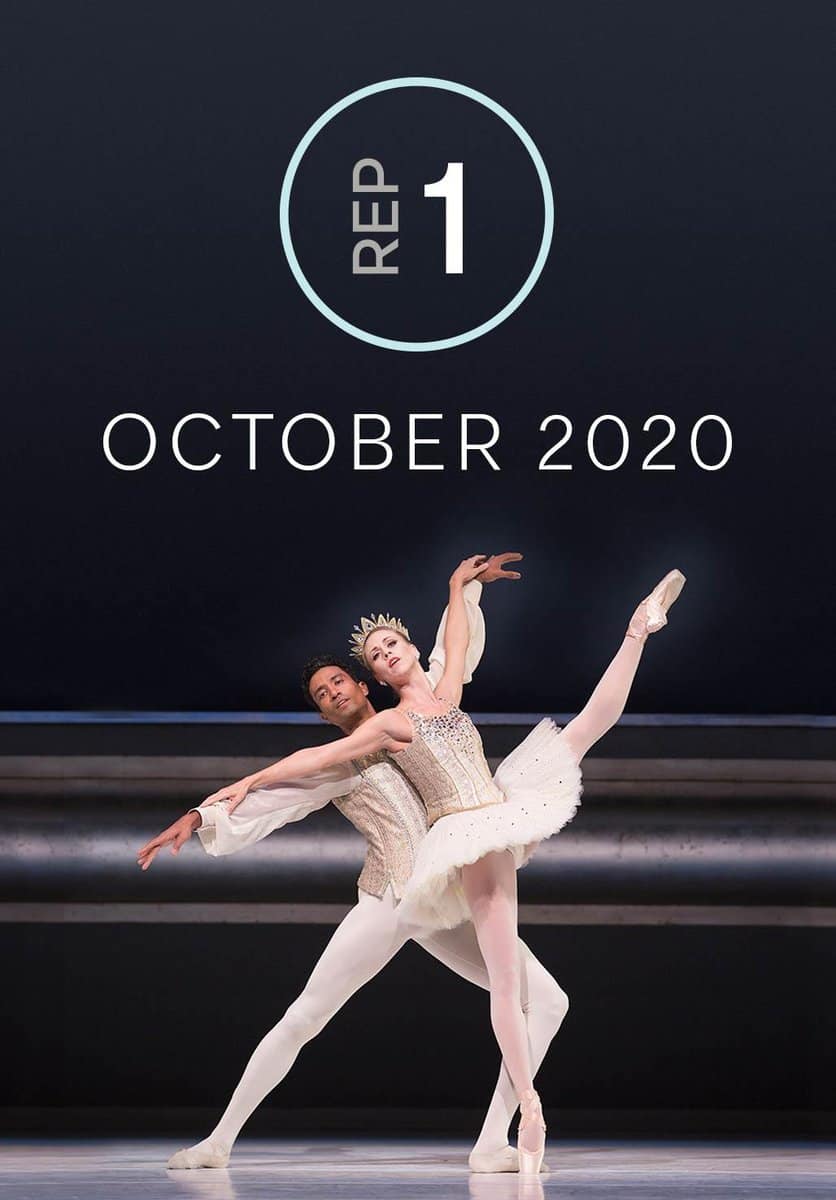 Peter Boal has cracked open the treasure chest pulling together a series of solos and socially distanced gems. Excerpts range from Kent Stowell's Swan Lake, George Balanchine's Jewels, and Jerome Robbins' Dances at a Gathering to PNB audience favorites like Ulysses Dove's Red Angels, Jessica Lang's The Calling, and Marco Goecke's Mopey. The Company will be on proud display as we bring you a "greatest hits" line-up with something for every PNB fan.
Streaming starts October 15, 2020. Performances will be available for five days.
Digital Performance Plus – $39
Five Minute Call
Ballet Talk
Meet the Artist
Bonus Content
Interview with Jessica Lang on the creation of The Calling.
Digital Performance – $29
Five Minute Call
A peek backstage at the artists, musicians, and crew preparing for the performance.
Ballet Talk
Doug Fullington's informal introduction to each performance event discussing choreography, music, history, and design.
Meet the Artist
Peter Boal with Company dancers in a lively conversation about the works.
Dances at a Gathering
Opening Solo
Lucien Postlewaite
F O I L
II – Be Still
Amanda Morgan
Cecilia Iliesiu
Juliet Prine
IV – Wait
Abby Jayne DeAngelo
One Body
Excerpt
Christopher D'Ariano
Swan Lake
Pas de Trois Variation
Christian Poppe
Odette Variation
Elizabeth Murphy
Siegfried Variation & Coda
Steven Loch
Odile Variation & Coda
Angelica Generosa
Emeralds
Bracelet Solo
Leta Biasucci
Rubies
Pas de Deux
Sarah-Gabrielle Ryan
Kyle Davis
Diamonds
Scherzo
Lesley Rausch
Jerome Tisserand
The Trees The Trees
Pas de Deux
Elle Macy
Dylan Wald
Red Angels
Finale
Amanda Morgan
William Lin-Yee
Cecilia Iliesiu
Lucien Postlewaite
Season Sponsor

Season Sponsor