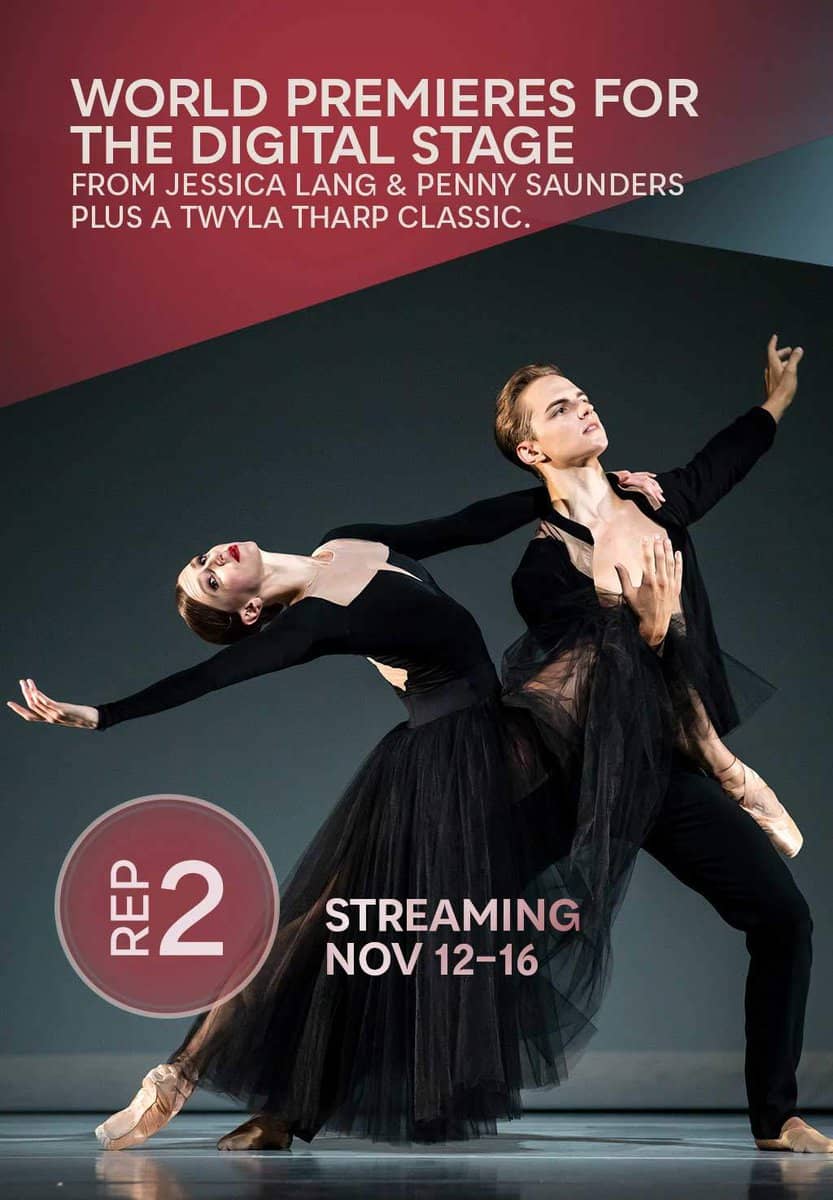 Rep II celebrates a lineage of female choreographers each with their own bright and arresting perspective. Jessica Lang and Penny Saunders have each created world premiere work for the digital stage, conceived, rehearsed, and produced during the pandemic. These new works are joined by a series of male solos from Twyla Tharp and a new-to-PNB work by Susan Marshall.
Streaming starts November 12, 2020. Performances will be available for five days.
Programming subject to change.
Digital Performance Plus – $39
Five Minute Call
Ballet Talk
Meet the Artist with Twyla Tharp
Bonus Content
This Space Left Intentionally Blank, Amanda Morgan's first work for the Company; and two additional performances of Susan Marshall's Arms, one performed by Peter Boal and Jim Kent.
Digital Performance – $29
Five Minute Call
A peek backstage at the artists, musicians, and crew preparing for the performance.
Ballet Talk
Doug Fullington's informal introduction to each performance event discussing choreography, music, history, and design.
Meet the Artist
Peter Boal with Twyla Tharp in a lively conversation about the works.
Bonus Content
Alice choreographed by Penny Saunders as a companion piece to Wonderland and presented in partnership with Seattle Dance Collective.
Wonderland
Christopher D'Ariano
Angelica Generosa
Elle Macy
Elizabeth Murphy
Lucien Postlewaite
Yuki Takahashi
Dylan Wald
Genevieve Waldorf
Waterbaby Bagatelles
Excerpt
Jerome Tisserand
Steven Loch
Guillaume Basso
Dammiel Cruz
Miles Pertl
Luther DeMyer
Joshua Grant
Ryan Cardea
Kyle Davis
Mark Cuddihee
Madison Rayn Abeo
Clara Ruf Maldonado
Sarah Villwock
Arms
Leah Terada
Miles Pertl
Ghost Variations
Leta Biasucci
Kyle Davis
Angelica Generosa
Elle Macy
Elizabeth Murphy
Lucien Postlewaite
Jerome Tisserand
Dylan Wald
Digital Season Sponsor

Digital Season Sponsor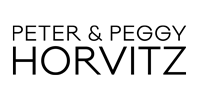 Season Sponsor

Season Sponsor