This stunning collection of works by internationally-renowned choreographers pays homage to ballet's past while simultaneously ushering the art form into the future. Explore the edges of the form with PNB, from the intensely theatrical Pictures at an Exhibition by Alexei Ratmansky, to the hypnotic flow of Alejandro Cerrudo's Silent Ghost, to an exciting World Premiere by Edwaard Liang.
Streaming starts June 10, 2021. Performances will be available for five days.
World Premiere | Edwaard Liang
*Archival Performance
Programming subject to change.
Digital Performance Plus – $39
Five Minute Call
Ballet Talk
Meet the Artist
Bonus Content
Wendy Whelan interviews Pictures at an Exhibition choreographer Alexei Ratmansky. Access to archival film of Distant Cries by Edwaard Liang featuring Wendy Whelan and Peter Boal. Curator-led tour of Abstract Expressionist artwork at Seattle Art Museum.
Digital Performance – $29
Five Minute Call
A peek backstage at the artists, musicians, and crew preparing for the performance.
Ballet Talk
Doug Fullington's informal introduction to each performance event discussing choreography, music, history, and design.
Meet the Artist
Peter Boal with Company dancers in a lively conversation about the works.
Please check back later for casting.
Digital Season Sponsor

Digital Season Sponsor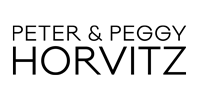 Season Sponsor

Season Sponsor