Plot Points
March 18 – 27, 2022
Bold experimentation is the theme for this set of trailblazing pieces. David Parsons, Crystal Pite, Justin Peck, and Robyn Mineko Williams flip expectations upside down and come out the other side in a mysterious new world. PNB audiences will remember the unique beauty of Parsons' Caught* and the Hitchcock-inspired cinematic suspense of Pite's Plot Point. The arresting complexity of Peck's The Times Are Racing and a world premiere by Mineko Williams (The Trees The Trees) are sure to make a similarly deep impression.
This production contains some themes of violence, gunfire sound effects, and strobe lighting.
*Caught will not be part of the digital performance.
Casting subject to change.
Season Sponsor

Season Sponsor

Season Sponsor

Supporting Sponsor
Supporting Sponsor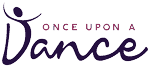 Associate Sponsor